Session With Cologne's Sandra, Burning Vivacious Virtual Reality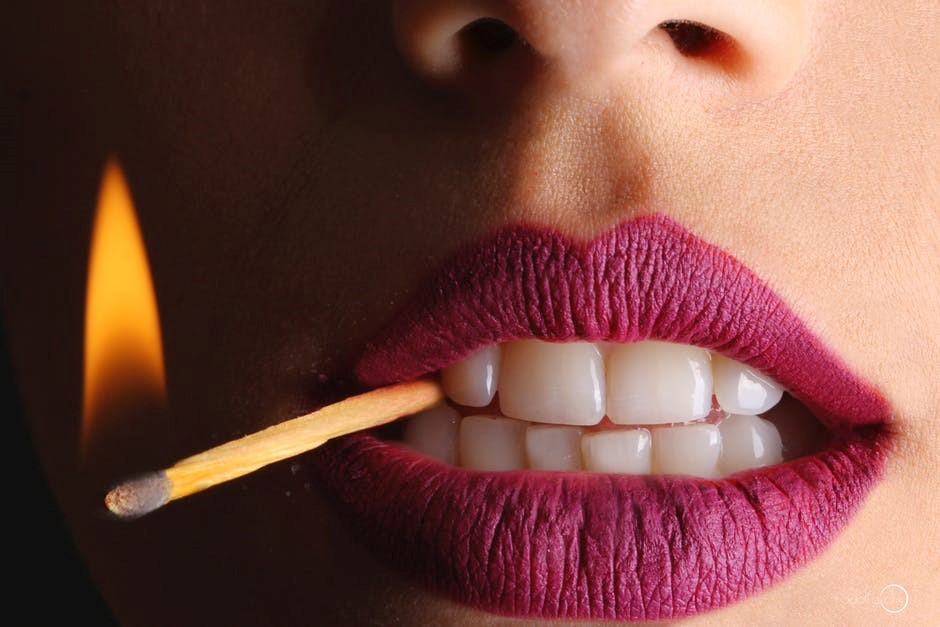 Current global news events can range from concerning and alarming to overwhelming and frightening.
Sometimes you truly do want to get away and drown out the noise. Keep it away from you. Step around it. Completely avoid it.
What can help us do that?
Create your own virtual reality.
One of the earliest examples of this was the legend of Nero fiddling while Rome burned. Research indicates this is mostly a fictitious accounting since the fiddle had not been invented yet.
At history.com they educate, "In July of 64 A.D., a great fire ravaged Rome for six days, destroying 70 percent of the city and leaving half its population homeless. According to a well-known expression, Rome's emperor at the time, the decadent and unpopular Nero, "fiddled while Rome burned." The expression has a double meaning: Not only did Nero play music while his people suffered, but he was an ineffectual leader in a time of crisis.
The Roman historian Tacitus wrote that Nero was rumored to have sung about the destruction of Troy while watching the city burn."
One could surmise he wanted to get away, create his own environment and not get involved.
It certainly has been done in film over and over. The most memorable innovative originals were perhaps Tron and The Matrix.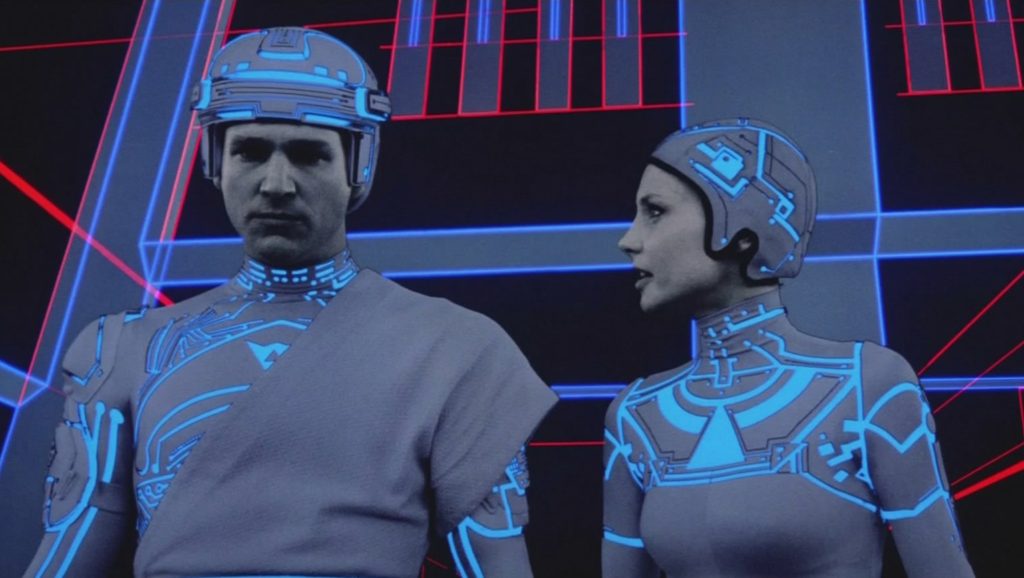 Tron is a 1982 classic American science fiction action–adventure film written and directed by Steven Lisberger from a story by Lisberger and Bonnie MacBird. The film stars Jeff Bridges as a computer programmer who is transported inside the software world of a mainframe computer where he interacts with programs in his attempt to escape.
It was cutting edge and once you were at the movie theater, it was as though the outside world didn't exist and you rode alongside him inside of that mega computer.
The Matrix is a 1999 science fiction action film written and directed by The Wachowskis and starring Keanu Reeves, Laurence Fishburne, Carrie-Anne Moss, Hugo Weaving, and Joe Pantoliano.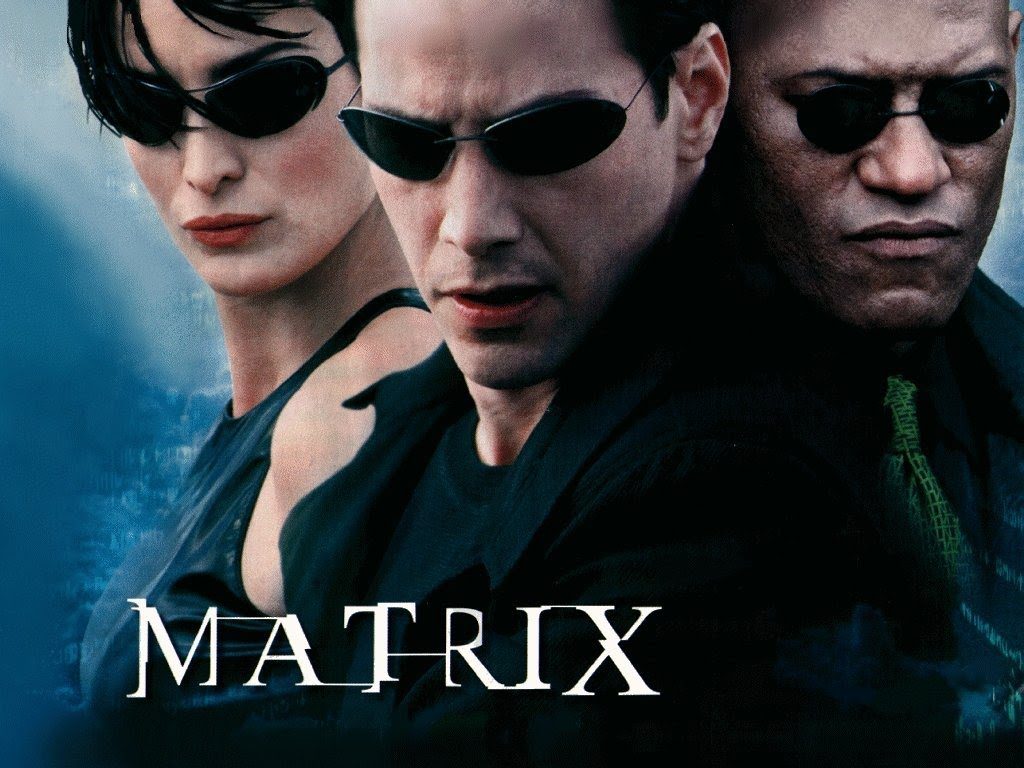 It depicts a fascinating story relating to or denoting an imagined place or state in which everything is unpleasant or bad, typically a totalitarian or environmentally degraded one.
It is a future in which reality as perceived by most humans is actually a simulated reality called "the Matrix", created by sentient machines to subdue the human population, while their bodies' heat and electrical activity are used as an energy source.
Cybercriminal and computer programmer Neo learns this truth and is drawn into a rebellion against the machines, which involves other people who have been freed from the "dream world".
The Matrix was first released in the United States on March 31, 1999, and grossed over $460 million worldwide. It was well-received by critics and won four Academy Awards.
The Matrix franchise was enthralling, engaging and breathtaking.
That was then. This is now.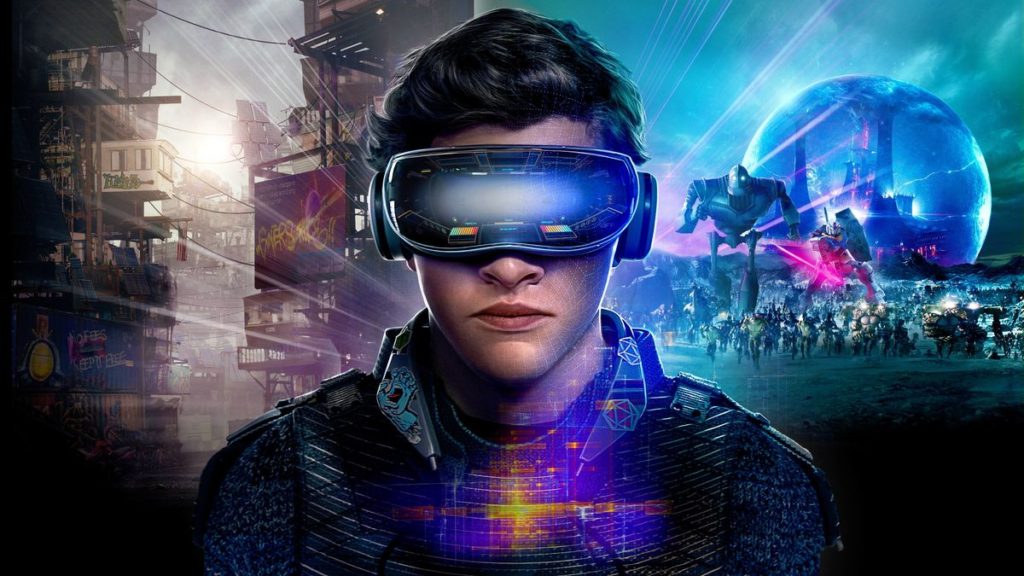 Ready Player One is a 2018 American science fiction adventure film produced and directed by Steven Spielberg, and written by Zak Penn and Ernest Cline, based on Cline's 2011 novel of the same name.
The film stars Tye Sheridan, Olivia Cooke, Ben Mendelsohn, Lena Waithe, T.J. Miller, Simon Pegg, and Mark Rylance.
The movie takes place in 2045, when much of humanity uses the virtual reality software OASIS to escape the desolation of the real world.
Ready Player One premiered at South by Southwest on March 11, 2018. It grossed $582 million worldwide, making it the eighth-highest-grossing film of 2018.
Don't we sometimes want to escape the negative aspects of the real world?
Some of us know that we can. How? By having a session with a gorgeous Session Girl of our choice. Once you step inside of her domain, clear your mind and let her take over.
Then guess what happens?
it's like the outside world doesn't exist.
That truly is up to you. Free up and clear up your mind.
We have engaged in many sessions before and that is what helps create the magic. Completely forget about the outside world.
"Once you have perfect virtual reality, what else are you supposed to perfect?"… Palmer Luckey
Whether it is on the wrestling mats in Troisdorf, Germany or reading about her at her Session Girl profile, we love Sandra who wrestles and sessions out of Cologne. Germany.
We fell in love with Sandra when we watched her wrestle at the great Femwrestle Events in Troisdorf. She was strong, beautiful, skilled and very determined on the mats.
She would take on all comers in Siberia, Lara, Alkaia, all from the Czech Republic, and dominate an American girl from New York.
Why don't we have Sandra virtually introduce herself to you?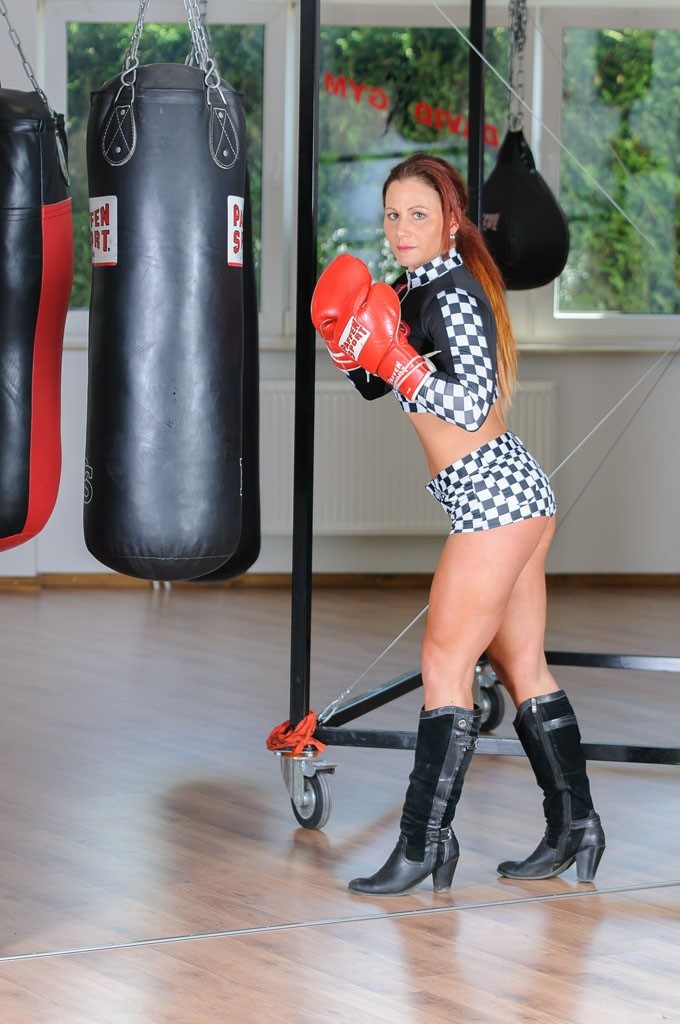 At her wb270.com profile she smiles, "I live in Cologne, and I have done strength training for more than 10 years. I also have competed in the women figure class. I train hard and I am very strong compared to my body weight.
For almost 2 years I also have done ground combat – grappling and luta livre. I love to immobilize men and women with my strength and technique. I love to play and dominate!
All of my services are without time pressure and I bring much fun and power to them
Hope to see you soon on the mats."
No time pressure. Perfect. That is what we love to hear. Once there, you can just focus on the session as the outside world doesn't exist.
Sandra's email is fightgirlnrw@web.de
After having a session with Sandra there is still more virtual fun to be had in Cologne.
At Trip Advisor they happily share, "TimeRide VR Cöln is a new attraction in the German city of Cologne. Five minutes south of the famous cathedral, on the "Alter Markt", this new attraction offers a time travel experience back into the old Cologne of imperial age of the early 1900s. TimeRide VR Cöln offers 3D pictures of famous places – now and then, a cinematic presentation of the city's history and a virtual reality tram ride through the city at that time."
Sounds like historical fun.
You can get a glimpse by visiting their website at https://timeride.de/en/your-timeride/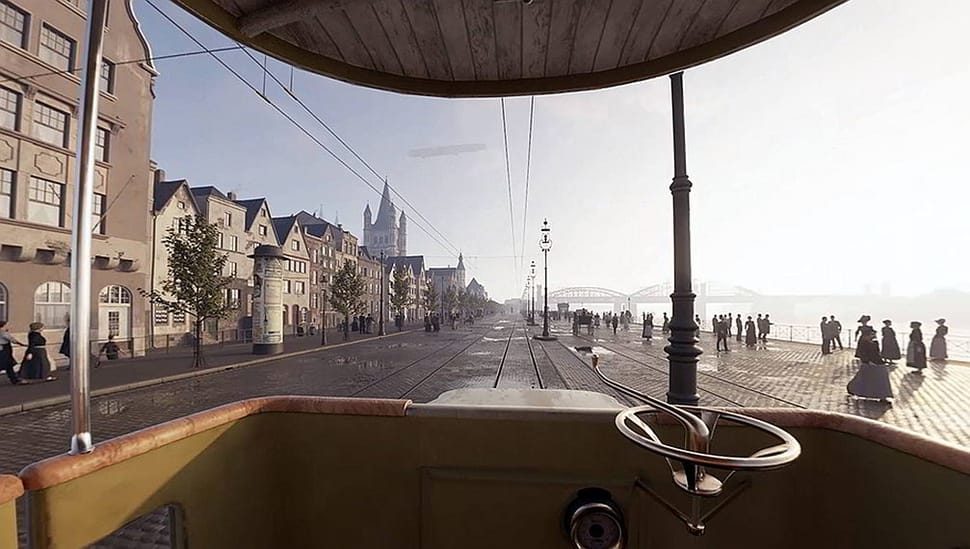 At their site timeride.de they add, "Highlight of the exhibition: In a replica of the first electric tram, you can fully immerse yourself in the living past using a virtual reality headset. Embark on our 15-minute tour through the old city of Cologne as it looked before both World Wars. Enjoy the 360° panoramic view sitting directly next to the tram driver. Feeling a gentle breeze and smooth vibrations of the tram, revelling in the sights and sounds of the past, you can admire not only the stunning architecture but become a witness of this time period with all its flair.
Get ready for an unforgettable experience!"
We so believe. You really should check out their site. It is virtually awesome.
Yes, sometimes we truly do need to get away from the intrusive cares of the world.
A perfect solution for that is to relax with a beautiful Session Girl, become immersed in the experience and forget about life outside of her walls.
Happiness? Enjoyment? Satisfaction? Unforgettable memories?
It's virtually guaranteed.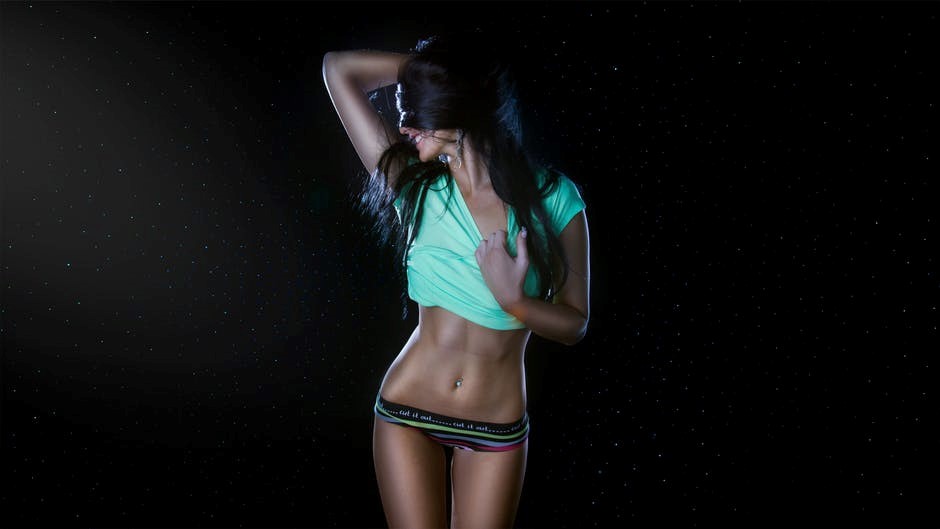 ~ ~ ~
https://en.wikipedia.org/wiki/The_Matrix
https://en.wikipedia.org/wiki/Ready_Player_One_(film)
https://www.wb270.com/eur/sandraDE.htm 
https://www.history.com/news/did-nero-really-fiddle-while-rome-burned
https://en.wikipedia.org/wiki/Tron
https://www.tripadvisor.com/Attraction_Review-g187371-d12857255-Reviews-TimeRide_VR_Coeln-Cologne_North_Rhine_Westphalia.html
https://www.brainyquote.com/topics/virtual_reality