Stating the obvious is sometimes appropriate when someone stands out above the obvious.
Now we're going to state the obvious.
There are some girls that you could just stare at all day long. Agree?
Then there are some girls that stand out even more than the above select group.
Not only do you want to stare at them all day long, you would also like to have an introduction.
We could stare at the gorgeous Session Girl Micaela Viscido all day long. That is stating the obvious. 
More than that is desired.
We would like to meet her as well.
Let's do that now.
She has been a body builder for over ten years and it certainly shows. She is also a Personal Fitness Trainer and by the looks of her a very good one at that.
In a July 2013 article, according to CNN, "The number of personal trainers in America will jump 24% by 2020, according to the U.S Bureau of Labor Statistics."
With so many to choose from, what makes for a good Personal Trainer?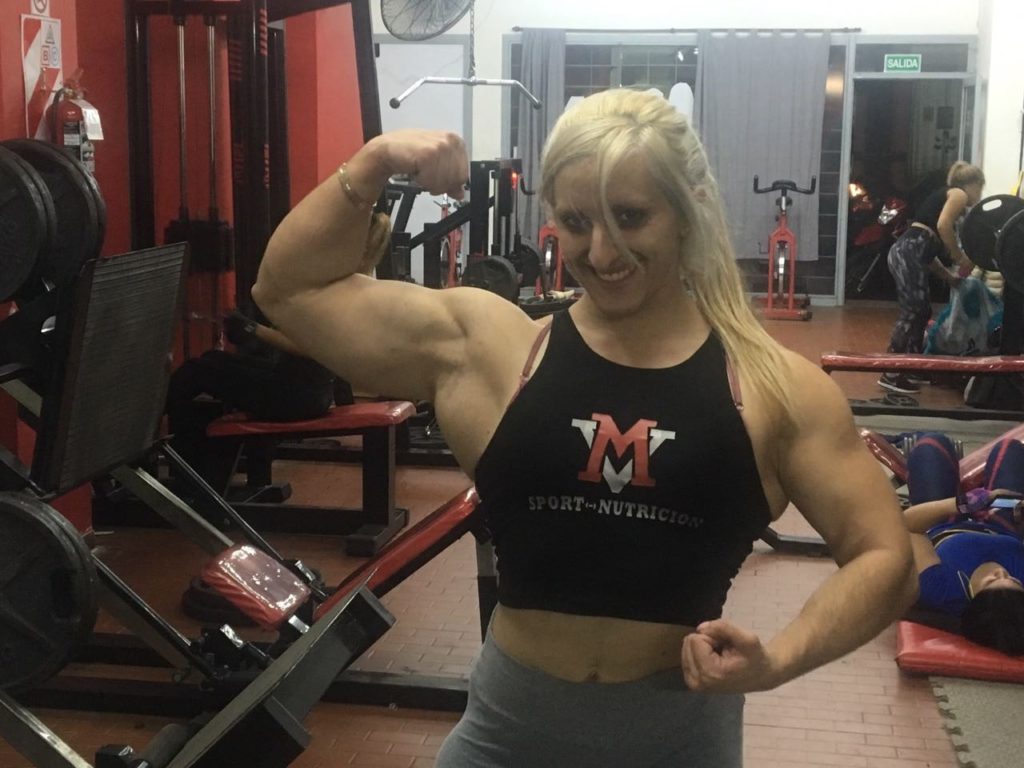 CNN continues, "Trainers should have — and be able to show you — an appropriate fitness certification for their area of expertise, Borden says.
To become certified, personal trainers must pass an exam through accredited organizations such as The American Council on Exercise (ACE), the National Academy of Sports Medicine (NASM) or the National Strength and Conditioning Association (NSCA).
Most exams cover exercise physiology, training and exercise procedures, nutrition, functional anatomy of the body and weight management."
Thanks for the education.
We feel that watching someone during their own work out is an indicator of their abilities as well.
Take a look at one of Micaela's workout videos. Her title for the video is that Dedication Doesn't Have An Off Season.
Makes perfect senses. Please enjoy. It's worth a look.
https://www.youtube.com/watch?v=zScD8dcvqME
One of Micaela's credentials is that she studied at UNSTA.
The Universidad del Norte de Santo Tomás de Aquino is a Catholic university located in San Miguel de Tucumán, Argentina.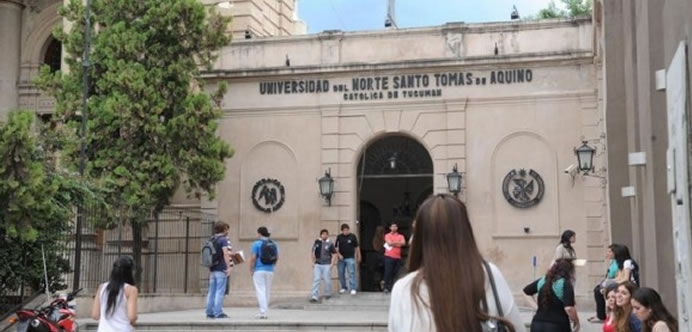 Micaela lives in San Miguel de Tucuman as well.
San Miguel de Tucumán is usually called simply Tucumán.
It is the capital of the Tucumán Province, located in northern Argentina about 815 miles from Buenos Aires.
It is the fifth-largest city of Argentina after Buenos Aires, Córdoba, Rosario and Mendoza and the most important of the northern region.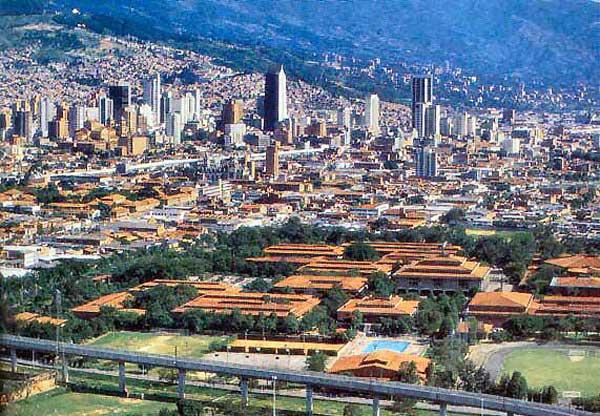 The Spanish Conquistador Diego de Villarroel founded the city in 1565 in the course of an expedition from present-day Peru. Tucumán moved to its present site in 1685.
Traveling the world is what the travel experts at Lonely Planet do. Here is their experience with Tucuman. "Baking hot, energetic and brash, (San Miguel de) Tucumán, the cradle of Argentine independence, is the nation's fifth-largest city and feels like it; the metropolitan bustle can come as quite a shock after visiting other more genteel northwestern capitals. You may prefer it at night, when the fumes and heat of the day have lulled, and cafes and bars come to life.
Tucumán's blue-collar feel and down-to-earth vibe around the main plaza is complemented by a lively cultural scene fueled by young professionals who have resettled here. The result is a range of comfortable rooms, tasty food, buzzy bars and a splashy shopping district. There's also world-class paragliding and hang gliding in the hills west of town."
The city is complimented by a gorgeous Session Girl named Micaela.
If you would to have a session with this sensuous princess, her email is: micaelaviscido.fit@gmail.com
Perhaps the trip will be your first to Argentina. This fashion conscious majestic country is not your typical destination so we found an exceptional article that you might want to take a look at before you visit Micaela.
Please enjoy.
Argentina: What to Know Before You Go!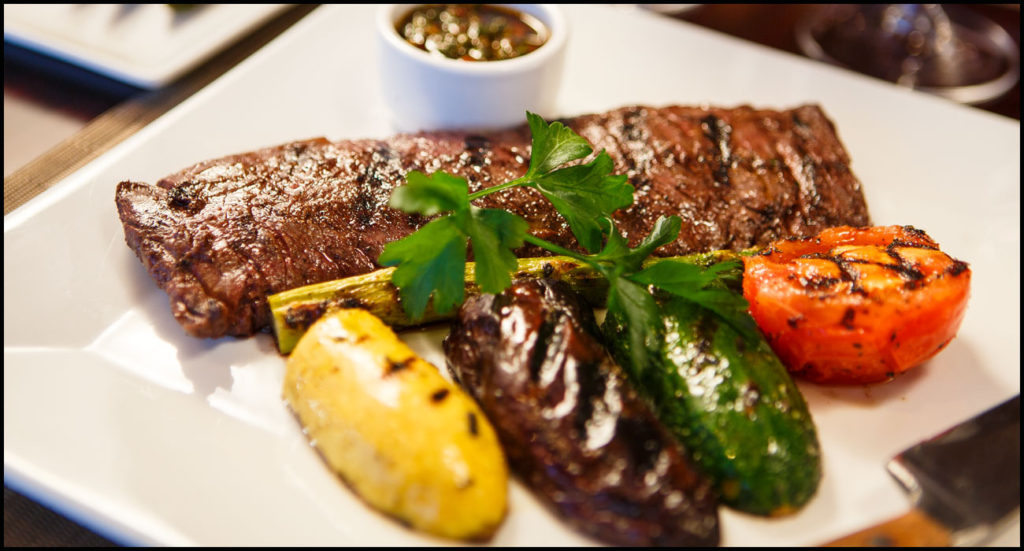 When people visit Argentina, they are naturally drawn to its capital city, Buenos Aires and its romantic gauchos, haunting tangos, rolling pampas, towering mountains and sparkling lakes. However, most people aren't aware that because of Argentina's size, it offers the best of both worlds from the Antarctica-like glaciers in Patagonia to its tropical jungle in the north. To get the most out of your trip to Argentina, here are some planning tips as well as some Do's and Don'ts.
Choose a manageable itinerary that works within your time frame.
It takes 9 hours by plane to reach Argentina. Plan to spend some time traveling around the country because an internal flight lasting 1 ½ to 2 hours is usually required in order to reach the best destinations. If you are also planning to explore Chile or Brazil, you will have to limit the number of regions you will visit outside of Buenos Aires because most regions are worth visiting for at least three nights. Your budget, not to mention your time, will be overrun if you spend a significant amount of time on planes, and money on internal airfare.
Be mindful of the seasonality.
Remember that in the southern hemisphere, the seasons are reversed. You should visit Argentina between late October and early April. During these months, the temperatures are more moderate and the rain is less plentiful because these are spring and summer months. However, you may feel free to visit the northern part of the country, which features both Buenos Aires and the Iguazu falls, all year round.
Cultural immersion opportunities abound.
If you are into dancing, you can choose to attend a tango show, take a private lesson, or visit a milonga, a dance hall where the natives dance tango during their lunch break from work. You can also watch a soccer game or a polo match, if you are more into sports. Teatro Colon, ranked by National Geographic as the third best Opera House in the world also puts on the best opera, ballet and classical music concert shows all year. While in Buenos Aires, consider taking a cooking workshop. It not only immerses you deeper into the culture, it also gives you a skill you can take back home with you.
Where to go and how long to stay?
Buenos Aires, the "Paris of the South", is worth at least two nights, three for city lovers. Free time here is not wasted but be careful of thieves.
Glaciers National Park (Calafate) is the best place for seeing — and trekking on — glaciers within Argentina. The incomparably beautiful Perito Moreno glacier may just be the loveliest glacier outside Antarctica. Recommend three nights.
The Lake District (Bariloche, Villa La Angostura) is justifiably called "Little Switzerland" for its mountains, lakes, rivers, lush vegetation and many adventure options – hiking, whitewater rafting, horseback riding and kayaking. Three nights.
Iguazu Falls are widely considered one of the two most impressive falls in the world — MUCH more impressive than Niagara or Angel falls. We recommend spending one or two nights to see both the Argentine and Brazilian sides, which offer completely different views.
The Valdez Peninsula region is the best spot for wildlife viewing in Argentina. You can visit a huge penguin rookery in Punta Tombo, and observe whales, sea lions, elephant seals, guanaco and countless sea birds. Four hours of driving is required per day. Lodging is not upscale. Recommend two nights.
Mt. Fitzroy (El Chalten) is one of the two most impressive sites within Argentina's southern Patagonia region (the other being Perito Moreno glacier). A 3 1/2 hour drive from Calafate, this is a truly outstanding spot for scenery and hiking. Great for photographers. We recommend spending two nights at Fitzroy.
Ushuaia is a pleasant town with a nice national park nearby (Tierra del Fuego) but the scenery in this region is not as outstanding as the places listed above. If you go, stay for two nights.
Do's & Don'ts for Argentina
DON'TS
DON'T dress too casually. Shorts and flip-flops will raise eyebrows in a country that is very concerned with fashion and appropriate dress.
DON'T yawn or eat in public (on the street) – it's considered very rude.
DON'T make the "OK" or thumbs up gesture – they are both considered vulgar.
DON'T expect social occasions to begin on time – it's actually considered rude to arrive for a party on time.
DON'T say that you are "American"; instead say that you are from the "United States", the "U. S." or from "North America". (Spanish speakers can say that they are from "Los Estados Unidos".
DON'T worry about change when the amount is small. Small-value coins and bills are rare in circulation and no one worries much about amounts less than 50 centavos.
DON'T talk about sensitive topics such as Argentina's relationship with Brazil, Great Britain or The Falkland Islands, which could evoke strong reactions. Also avoid discussing politics and religion.
DO'S
DO tip 10% at restaurants and 1 peso per bag to hotel porters.
DO share some mate (tea) with your fellow travelers – or with strangers. The national drink is passed around clockwise and shared as a sign of friendship and acceptance. The tea packs quite a caffeine "punch."
DO expect to be kissed on the cheek when meeting or departing from acquaintances.
DO sleep in – Argentina and especially Buenos Aires has a thriving tradition of nightlife, and things rarely get started until near midnight!
DO try to learn the Tango. Tango is a way of life in Argentina, and being able to dance will make your time there more fun and exciting.
DO check out a Polo match. Argentinians love Polo and it is quite a beautiful sport to observe.
DO have a coffee at the famous Cafe Tortoni in Buenos Aires. The cafe has been popular with artists, intellectuals and others since 1858.
Nature Expeditions International tours offer interactive cultural experiences, not just passive visits to must-see sights. If you need assistance in planning an adventure trip in Argentina, and learn what this beautiful country has to offer, please call us at 800-869-0639 or visit http://www.naturexp.com for more information.
~ ~ ~
https://www.cnn.com/2013/07/12/health/personal-trainer-traits/index.html
https://www.facebook.com/micaela.viscido
https://www.wb270.com/ind/micaelaV.htm
https://www.instagram.com/micaelaviscido/
https://en.wikipedia.org/wiki/San_Miguel_de_Tucum%C3%A1n
https://www.lonelyplanet.com/argentina/northwest-argentina/tucuman
https://ezinearticles.com/?Argentina:-What-to-Know-Before-You-Go!&id=8610450
https://EzineArticles.com/expert/Jonathan_K_Kaufman/1778177
http://EzineArticles.com/8610450