New Girls In Town Wrestling Movie, A Nice Edition To Our Library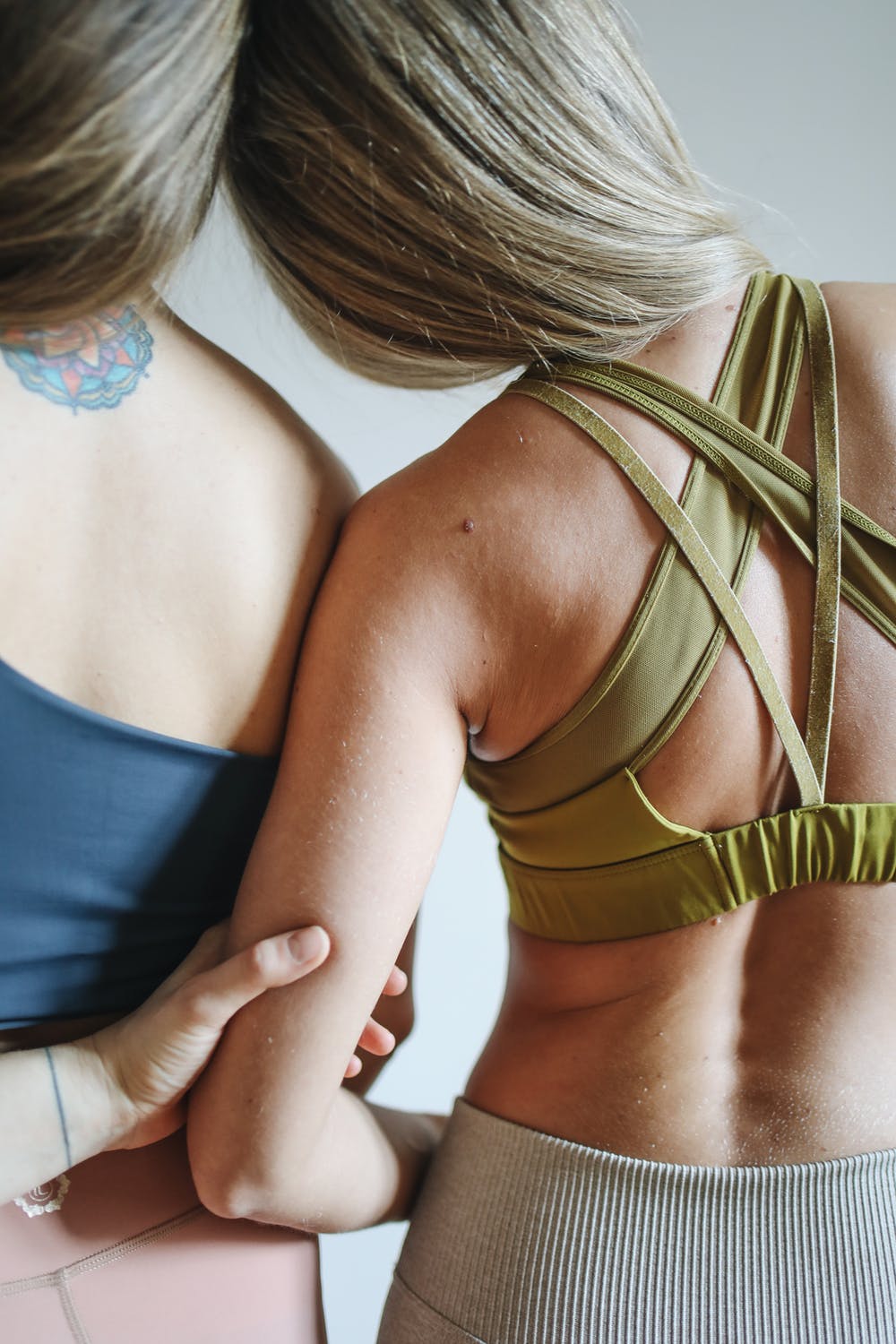 Yearning to find its way into the hallowed halls of the women's wrestling library like Racket Girls, Below the Belt, Wrestling Queen, Lipstick and Dynamite – Piss and Vinegar along with Ballerina I'm Not is a new wrestling movie now on sale at Amazon.
New Girls in Town: A Resurgence of Women's Wrestling was released in 2016 and there is a buzz about it circulating around our industry.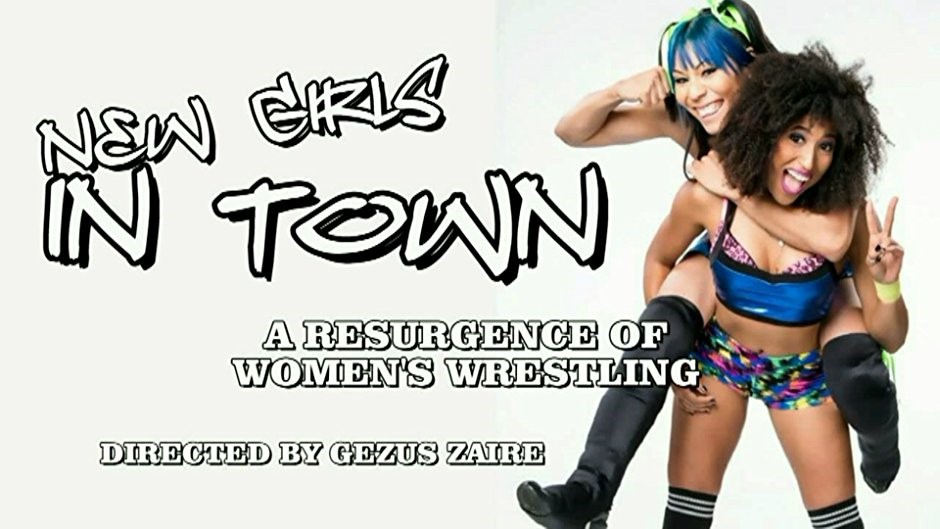 Here is the storyline.
"In this documentary a diverse collection of women share successes and aspirations in their chosen field of professional wrestling. It stars nationally televised stars from TNA (Total Nonstop Action), Jade also known as Mia Yim and her former tag team partner Marti Bell. It also stars UFC competitor Shayna Baszler along with Ring of Honor's Kelly Klein and rising indie star Nicole Savoy."
https://www.amazon.com/New-Girls-Town-Resurgence-Wrestling/dp/B01HN1SV6I
You can find a nice trailer about it on YouTube.
https://www.youtube.com/watch?v=MNj9hW2WrkI
We would like to meet some of the stars of this new entry.
Britt Baker's early career started in 2015 with matches for promotions including Absolute Intense Wrestling, Empire State Wrestling, Vicious Outcast Wrestling, Monster Factory Pro Wrestling, International Wrestling Cartel and Girl Fight.
On July 25, 2016, Baker made her WWE debut on Monday Night RAW in a singles match won by Nia Jax.
Our beauty attended Penn State University and worked as fitness instructor. As of this writing she is currently dental student at University of Pittsburgh School of Dental Medicine.
She's got an incredible Twitter account that is fun to read.
https://twitter.com/RealBrittBaker?ref_src=twsrc%5Egoogle%7Ctwcamp%5Eserp%7Ctwgr%5Eauthor 
Shayna Baszler is an American professional wrestler and former mixed martial artist, currently signed to WWE where she performs in their developmental territory NXT, where she is the current NXT Women's Champion in her first reign.
She was trained by former UFC Heavyweight Champion Josh Barnett.
Shayna gained recognition for popularizing a particular hammerlock submission set-up while on her back; a set-up which she has used to defeat many fighters, including Roxanne Modafferi.
Under Billy Robinson, Ms. Baszler is the only certified female catch wrestler in the United States. As of April 2015, Baszler is ranked the #32 women's bantamweight mixed martial artist in the world, according to Fight Matrix. She has an MMA record of 15 wins and 11 losses, with 13 wins by submission.
Very impressive.
As impressive is Jade otherwise known as Mia Yim.
Our star is best known for her time in Total Nonstop Action Wrestling under the ring name Jade, where she is a former one-time TNA Knockouts Champion.
Mia Yim has previously worked for national promotions such as Ring of Honor (ROH), and independent promotions such as Combat Zone Wrestling (CZW), Shimmer Women Athletes, and Shine Wrestling. In Shine, she has previously held both the Shine Championship and the Shine Tag Team Championship with Leva Bates. In addition, she has wrestled in Japan for Reina Joshi Puroresu.
Like other girls in the new world of competitive women's wrestling, participation in other sports is becoming the new normal.
Mia played volleyball at James Madison High School in Vienna, Virginia. She then attended Marymount University on a volleyball scholarship, studying for a degree in information technology. At Marymount, she played volleyball until her senior year.
For a list of the other Lady Pros in this dynamite new film, please visit the below link:
https://www.imdb.com/title/tt5866966/?ref_=ttpl_pl_tt
When a new girl faces a veteran we see we are about to watch her get completely dominated.
So often it is more fun to watch new girls get their training first and then square off against one another.
Watching two new girls square off against each other on the mats is well…….not new.
"Move out of your comfort zone. You can only grow if you are willing to feel awkward and uncomfortable when you try something new."…Brian Tracy
As usual DWW leads the way in setting trends and maximizing entertainment.
Do you remember the gorgeous new girl Delores who didn't wrestle long but when she did it made us salivate?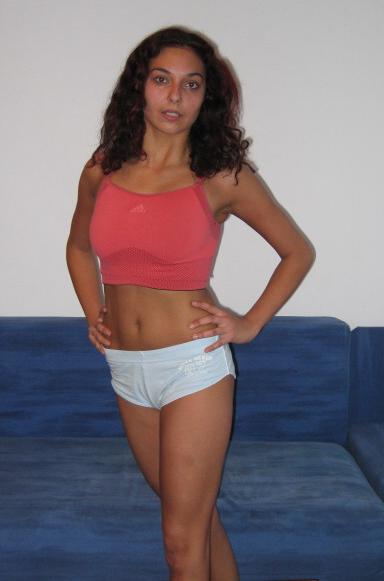 While Delores was new and short on skill and experience she still tantalized because she was described as quick and aggressive.
Femcompetitor Magazine wrote about her profile and now we'd like to relive some of her career matches that was reviewed by the experts at DWW.
Here she faced Monika T.
"Those two slim lightweights were probably two of the weakest women ever to step on the DWW mats, but they were pretty girls and even weak women can present interesting matches if they're evenly matched. As weak girls aren't able to escape easily as often it is already the weight of the other girl's body that is enough for making them submit, you'll see a lot of pins and submissions in this match and those of you who like thin, weak and smaller young women will certainly love and enjoy this match!"
On Saturday December 19, 2009 another reviewer wrote, "Two of the least skilled wrestlers are up against each other. Dolores uses her entire body to pin Monika in various holds, while Monika mainly resorts to her legs, since her arms are too weak to hold down the opponent. Some arm wrestling would have been great to emphasize the difference in strength."
That was the easy part. Delores also had to face up to the formidable DWW legend in Ingrid.
She teamed up with another teenager named Vladka to take on veterans Ingrid and the merciless Antonia.
The younger girls are hoping that their youth and fitness will help them against two older girls who may not be in the shape. Here is the review:
"The younger girls have seen that and want to take it from the older girls. They've come prepared to fight for it, believing their speed and strength will win. In this video there are brutal scissors, erotic full body presses, grapevines and above all long schoolgirl pins to keep you excited from start to finish. Apartment wrestling at its best: real, fierce and between gorgeous girls."
We loved watching Delores wrestling like the girl next door of our dreams.
An infusion of the new is imperative for any industry to continue to thrive. We're ecstatic that a new women's wrestling film will join our library.
Like the early days where most of the newer girl wrestling concepts started, at DWW, we are so happy that the tradition continues on film.
~ ~ ~
OPENING PHOTO fciwomenswrestling.com, grapplingstars.com femcompertitor.com, Mike Kalasnik from Fort Mill, USA photo credit

https://www.brainyquote.com/topics/new
https://en.wikipedia.org/wiki/Jade_(wrestler)
https://en.wikipedia.org/wiki/Shayna_Baszler
http://prowrestling.wikia.com/wiki/Britt_Baker
https://www.amazon.com/New-Girls-Town-Resurgence-Wrestling/dp/B01HN1SV6I