Session Girl Buffalicious, Enjoy City Of Phoenix, Delicious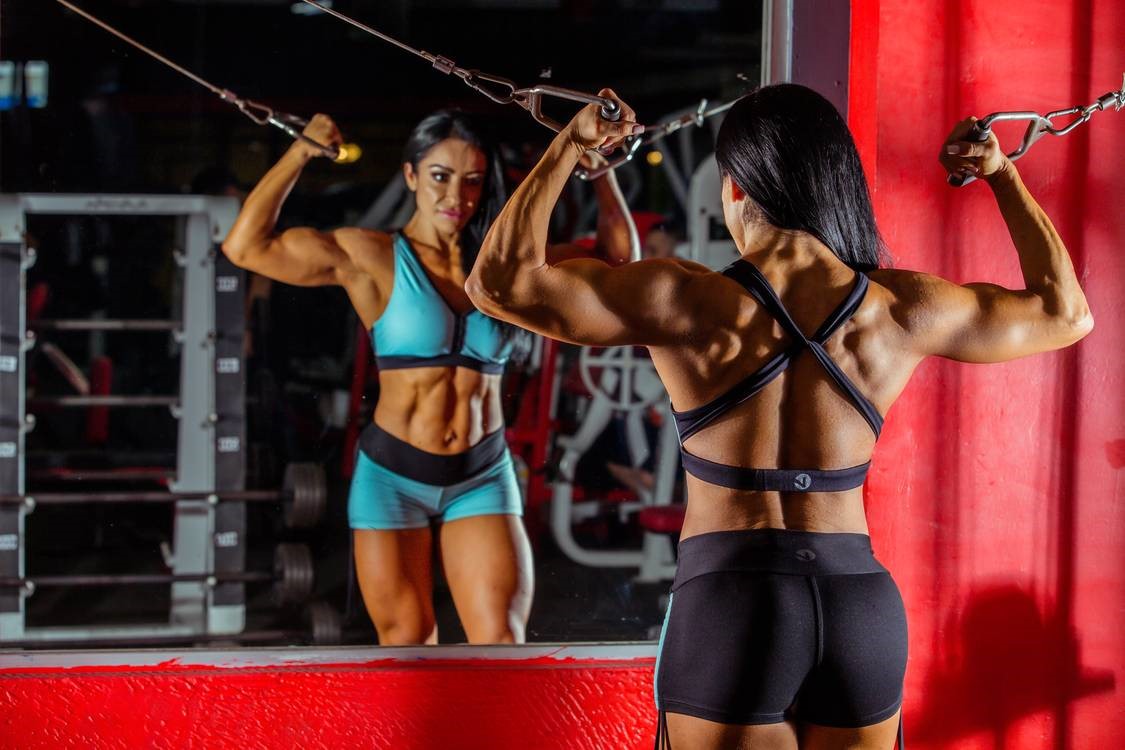 Schools of thought abound where after hearing their thought process, you most likely will nod in agreement then graduate to action.
Maybe you've heard this one.
You must be physically strong before you can truly be mentally strong.
We see your head nodding in agreement. Makes perfect sense to us.
There is a nice documentary on YouTube that speaks to this. At the informative fitness industry site fitnessvolt.com they announce, "The sport of bodybuilding demands absolute discipline in every aspect of an athlete's life. But when does it go too far?
Ripped: Inside Women's Bodybuilding follows two female bodybuilders as they train for a national competition, stretching both their physical and emotional limits."
Good to know. Here is the link:
https://www.youtube.com/watch?v=Cm6W5JFhLZQ
This is one of the reasons why we admire the physical and mental prowess of many of our female submission wrestlers and Session Girls. They have gone to great lengths to train and sculpt a powerful body which in turn has fortified their mind and reasoning abilities.
One such beauty with a creative name to match is Buffalicious.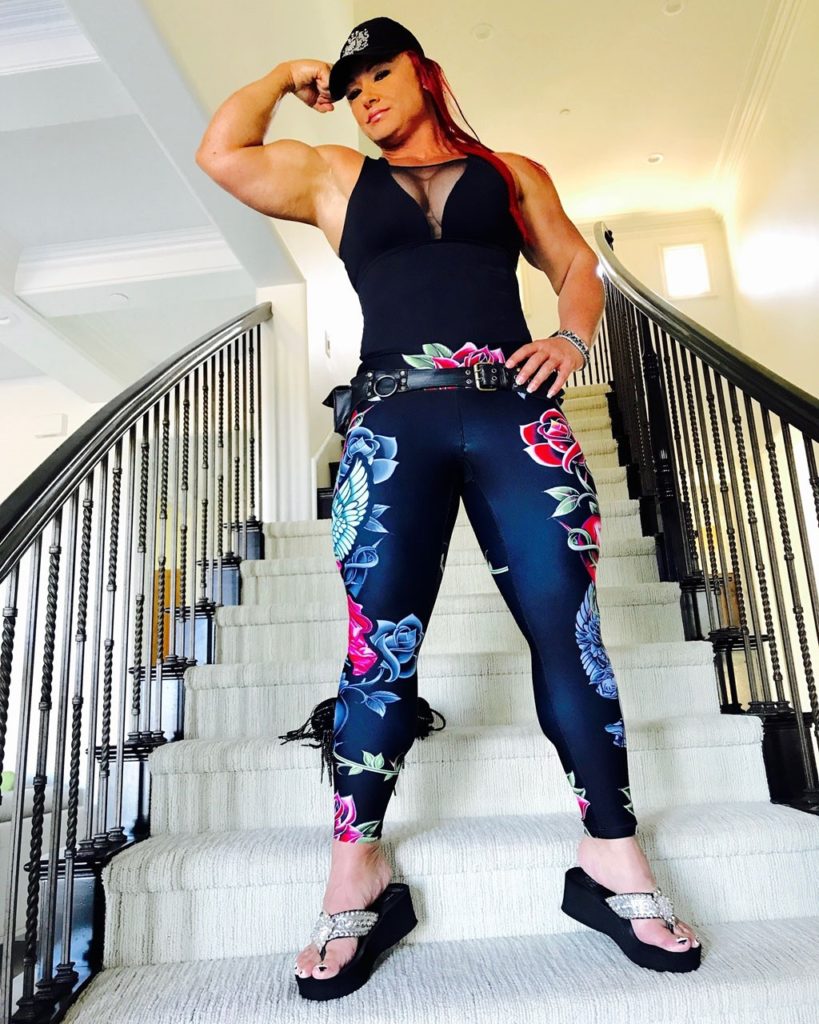 Love the name.
Love the body even more.
Time for a meet and greet.
At her WB270.com profile she is introduced. "Buffalicious is now available for wrestling sessions in Phoenix.  She is available for limited travel when expenses are covered.  She is into bodybuilding and describes herself as a total gym rat.  She works out 6-7 days a week and also works as a bouncer from time-to-time.
Buffalicious says: "I am often mistaken for a WWE wrestler when I go out, especially when I've got my 5-inch heels on.  I'm big and strong and grew up wrestling my brothers, so I'm sure I could handle you!"
Okay. Applause everyone. And yes, we absolutely could mistake her for a WWE wrestler or any type of wrestler she wants to be.
In terms of her sessions, we love what a satisfied customer had to say about her. "Although she doesn't have all the mat skills yet, Buffalicious is easily one of the biggest, most powerful women I've ever met, not to mention one of the sexiest.  When I was out with her in public, people would just stare at her in awe wherever we went.  I outweigh her by 35 lbs., yet she had no problem tossing me around like I weighed nothing. Because of the tremendous size of her quads, her scissors won't slice you in half, but their crushing power will having you begging for mercy if she goes above 50%.  If you enjoy being pinned down, crushed, overpowered, or intimidated by a gorgeous, strong, and powerfully-built woman, I recommend seeing Buffalicious."
Her email is Buffaliciousone@gmail.com
Hmm. Man up. Buff up.
"I'm sort of a gym buff. It's a stress relief for me. But I only go for 20 minutes at a time."… Kayla Ewell
Next?
Session with her and make a day of it by visiting her workout metropolis otherwise known as the city of Phoenix.
Phoenix is the capital and most populous city of Arizona. With 1,626,078 people (as of 2017), Phoenix is the fifth most populous city nationwide, the most populous state capital in the United States, and the only state capital with a population of more than one million residents.
So if you travel there so wrestle Buffalicious and you want to try a great workout the day before to get buffed yourself, there is a highly praised gym there that promises you a powerful body training experience.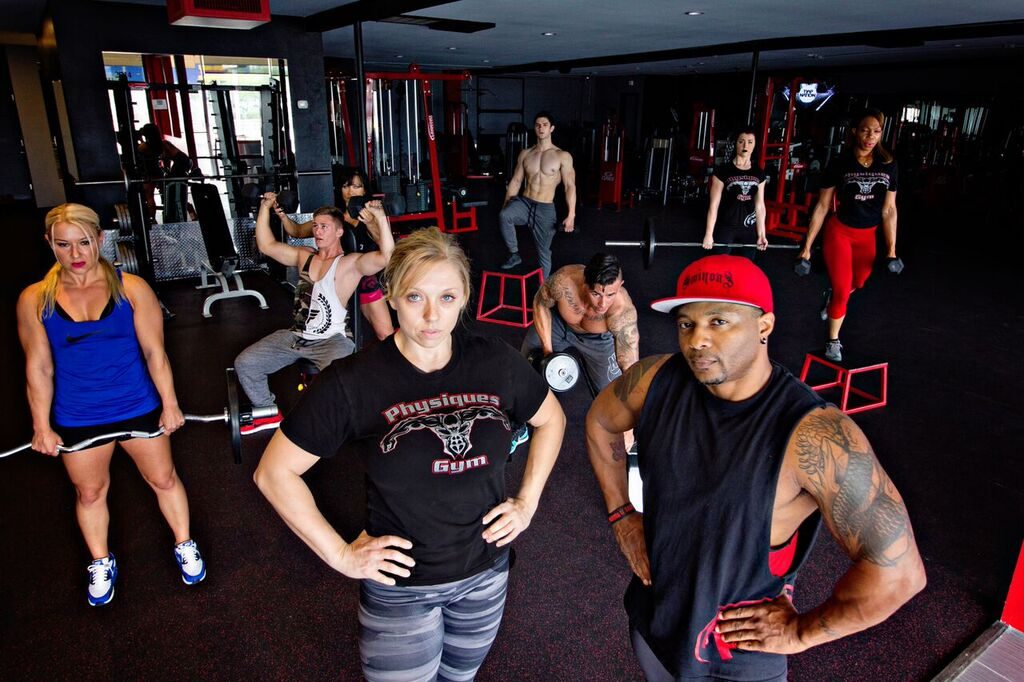 At physiquesgym.net they speak to us while doing some curls, "Physiques Gym is Arizona's top-rated private gym offering both individual and group personal training sessions designed for EVERYONE. Physiques Gym has developed an exclusive and intense brand of athletic fitness training designed to push and motivate every client to achieve their health and fitness goals. While everyone's journey is unique, every client that steps through the Physiques Gym's doors shares a common goal:  to become a better version of themselves; fit, healthy, and happy with their bodies!
What sets Physiques Gym apart from the rest? In addition to the blend of athleticism and body sculpting training methods, it is by far the talent, skill, and passion of the fitness instructors.  You will be led by experienced personal trainers and fitness coaches who personally understand what it takes to transform your body and your life.  They are always available to answer questions, motivate and encourage, spot you when working toward your max set, and to ensure you achieve your personal goals."
Wonderful.
We're getting pumped up after that inspiring speech.
Now we're getting hungry as well.
Since we are so inspired by our Session Star to get ripped, we won't rip our bodies off with bad food.
Here is a highly touted vegan restaurant in Phoenix. We love the name too.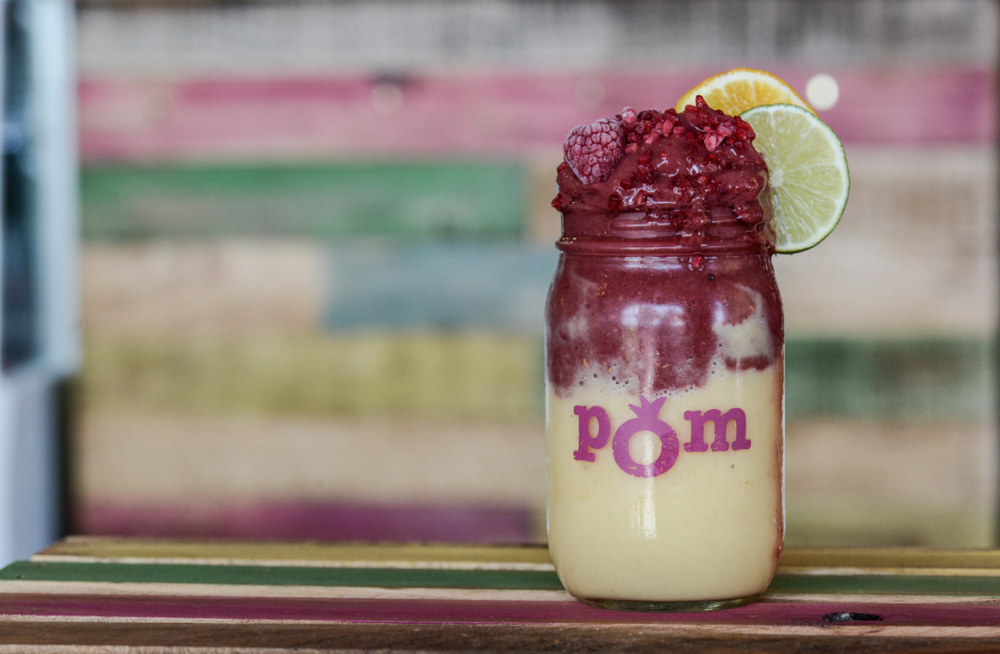 At pomegranatecafe.com they smile brightly, "Revitalizing food & pure flavors are at the heart of what we do.  We make everything from scratch (from mouth-watering lattes steamed with hand-crafted syrups & POMilk to wholesome breads, flavorful bowls, vibrant salads, fresh juices and decadent cakes) with the highest quality, organic, wholesome ingredients.
Pomegranate Cafe values the symbiotic relationship we share with the earth and recognizes the local community as our livelihood.  A percentage of our profits is donated to animal-based charities. We support small, local farmers and artisans who share our commitment to providing exceptional products with ecologically responsible methods."
So many great enterprises start with a focused and very passionate vision.
Pomegranate Café's vision is no different. Here is their story.
"Pomegranate Cafe began as a shared dream between mother-daughter, Cassie & Marlene. Their vision was to create a community space where delicious flavor and nutritious ingredients came together with friendly service in a creative, earth-conscious environment.  A seed was planted, and in the new year of 2010 Pomegranate grew into a lovely little neighborhood cafe."
Widely admired, Marlene raised five children on healthy, wholesome, homemade meals.
It was a natural carry over.
Cassie is a graduate of the Culinary Nutrition Certificate Program at The Natural Gourmet Institute, NYC.  Brilliant Cassie's skill and experience in the kitchen are mixed with a heaping dose of imagination and an appetite for new flavors.
After having a ripped roaring session with Buffalicious, if the above story doesn't at least inspire you to try good homemade vegan meals, we're not sure what will.
Okay. Buffalicious and Phoenix await your arrival.
~ ~ ~
https://fitnessvolt.com/9434/watch-ripped-inside-womens-bodybuilding/
https://www.youtube.com/watch?v=Cm6W5JFhLZQ
https://www.wb270.com/ind/buffalicious.htm
https://www.pomegranatecafe.com/about
https://www.tripadvisor.com/Restaurant_Review-g31310-d2357122-Reviews-Pomegranate_Cafe-Phoenix_Arizona.html
https://en.wikipedia.org/wiki/Phoenix,_Arizona
https://www.lonelyplanet.com/usa/southwest/phoenix
https://www.brainyquote.com/topics/buff