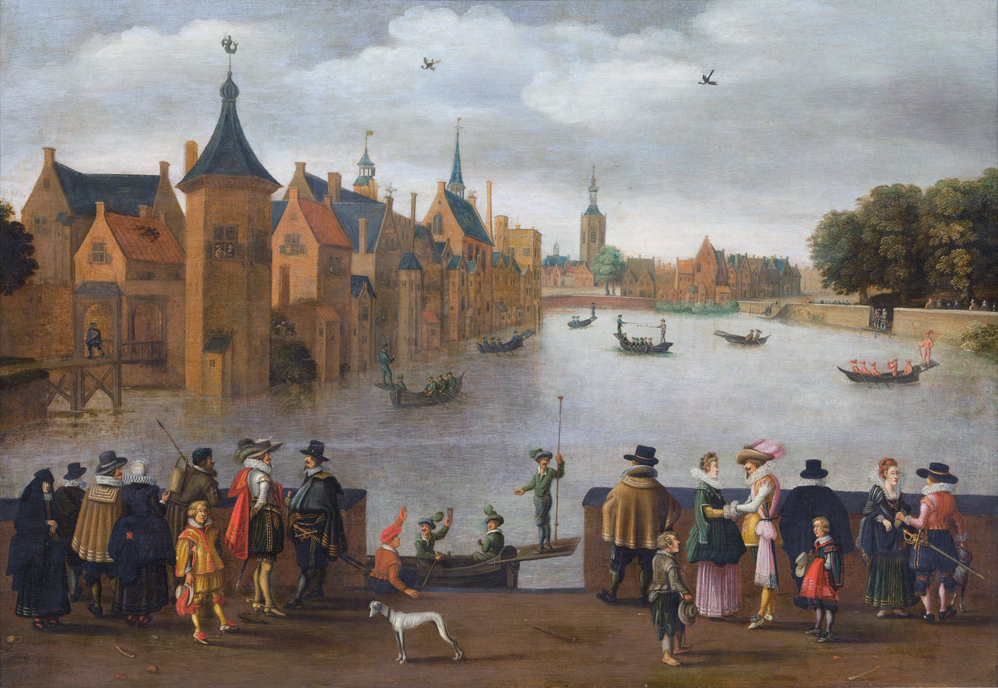 Strength comes in all forms.
It can manifest itself in financial, emotional, mental and psychological forms to name a few.
Physical strength is another matter and when developed well, can be a thing of exquisite beauty.
In our world of dynamic Session Girls if we travel to the Netherlands we can meet Saskia who clearly has developed a body that begs to be grappled with, possibly by you.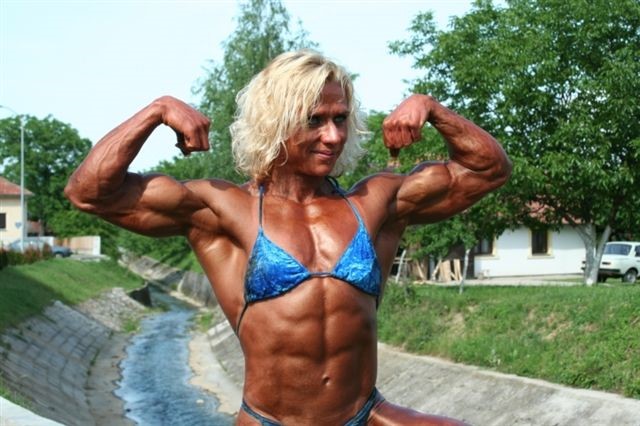 fciwomenswrestling.com article, wb270 photo credit
At her WB270 profile she flexes, "I am new to the session world but I am eager to meet in fans in a private environment. I will do sessions at my residence the The Hague and outcall private sessions to hotels and verifiable home addresses. I will also be available in hotel settings in Amsterdam I would love to see all my local fans and those traveling to the Netherlands."
She certainly has a fantastic resume.
Saskia is an international bodybuilding champion, fresh off her wins in the 2007 Dutch Nationals and the 2007 Bodyzoi competition in Belgium. She has been awarded an IFBB pro card and will be the next big thing. Saskia is supermodel gorgeous with a Ms. Olympia type physique. She electrifies audiences and individual fans alike with the energy and enthusiasm of a champion in her mid 20's!!!!!! She will bring all of this energy to the session world. A huge natural chest, a wide cut back and a signature most muscular pose provide the background for an unbelievable get together.
You can contact her at saskiasalemink@yahoo.com
She sessions out of The Hague in Holland (Netherlands)
The Hague is a city on the western coast of the Netherlands, and the capital city of the province of South Holland.

fciwomenswrestling.com article, By Jesterhat84 – Own work wikimedia.org
With a population of 520,704 inhabitants (as of 1 April 2016) and more than one million inhabitants including the suburbs, it is the third-largest city of the Netherlands, after Amsterdam and Rotterdam.
The Rotterdam The Hague Metropolitan Area, with a population of approximately 2.7 million, is the 12th-largest in the European Union and the most populous in the country. Located in the west of the Netherlands, The Hague is in the center of the Haaglanden conurbation and lies at the southwest corner of the larger Randstad conurbation.
The Hague is the seat of the Dutch government, parliament, the Supreme Court, and the Council of State, but the city is not the capital of the Netherlands, which constitutionally is Amsterdam. The Hague is also home to the world headquarters of Royal Dutch Shell and numerous other major Dutch companies.
Accommodation Facilities at Hague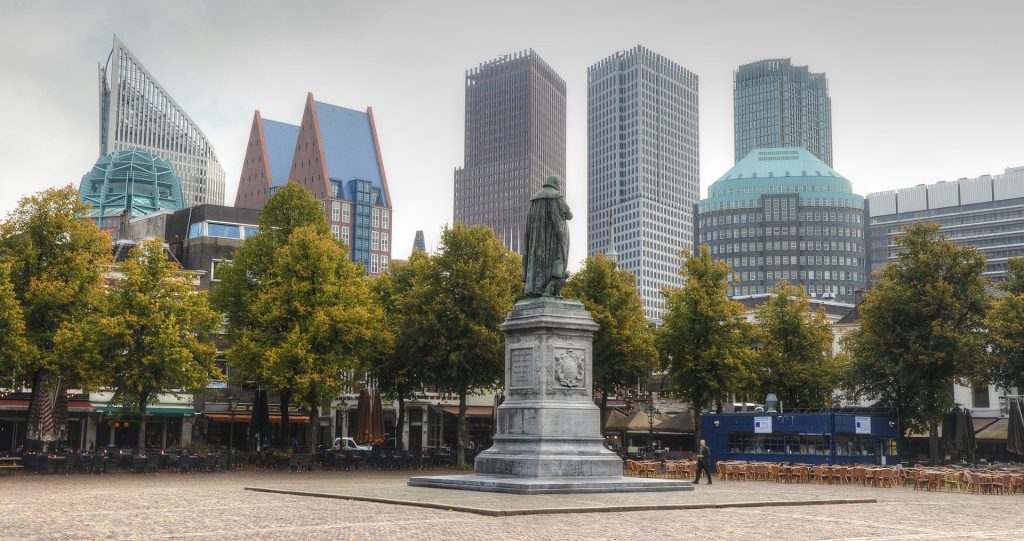 fciwomenswrestling.com article, By Rene Mensen www.flickr.com wikimedia.org
By Stevens Paul 
Situated by the North Sea, Hague is a South Holland province where the Queen resides. It is also famous for Scheveningen beach which happens to be the most popular beach of Netherlands. Hague being a popular tourist destination of Netherlands after Amsterdam offers a wide array of accommodation arrangements for both tourists and local residents. Being the home of the Dutch Royal family, Hague is the third populated town of Netherlands offering a number of visual treats for the tourists such as museums, medieval architectural specimens, Royal residence etc. It also offers a number of eateries and shopping options for tourists.
The Hague housings vary in price range depending on the neighborhood. One can get good and spacious accommodation within budget at different Hague neighborhoods. Expat housing at Hague is available at diversified neighborhood. The northwestern side of the city offers posh neighborhood where one can find accommodation that is comfortable and convenient. Hague housings are available at a cheap rate in the southern and eastern portions of the city which are less prosperous.
Excellent options of Hague apartments are available near Statenkwartier, Duinoord and Archipel localities. Those are the most sought after residence options at Hague. Luxurious Hague housings ranging from villas to mansions are available in these areas. These areas also contain cafe, restaurants, boutiques, shops and other necessary amenities and facilities required by the residents of the locality. One can enjoy living in an exotic urban atmosphere at these Hague apartments in the above mentioned localities in Hague.
One can also live near the Archipel at Hague which has a number of parks and museums. This neighborhood is located in the Centrum district and has a number of old fashioned, classically renovated Hague housings at affordable rate. The housings available in this locality bear the mark of Hague heritage.
Expat housing at Statenkwartier is characterized by spacious accommodations which are relatively new and built towards 1900. The neighborhood is adorned with cafe, restaurants, architectural excellence. Specialty shops make this place a most favorite accommodation option in Hague. The Hague apartments available at Duinoord have distinctive character and have a special charm. Many people prefer to live in this neighborhood which is less urban in nature and is comfortable as well as affordable. Larger living space is available at the Hague housings of this area. Most family people who are looking for comfortable, peaceful accommodation within budget prefer to stay at this locality. People who have children generally prefer to live in this particular locality at Hague.
Some other major Hague apartments and expat housings are available at Benoordenhout and Mariahoeve areas of Hague. One can find both natural beauty as well as urban facilities at Benoordenhout area. Accommodation options in this area enjoy the close proximity to city center and also the convenient connectivity with major road ways. Expat housings at Hague are also available at Marlot, Vogelwijk, Van Stolkpark, Bezuidenhout, Belgisch Park, Duttendel areas. Overall comfortable and peaceful accommodations at affordable rate are widely available at Hague.
Read about Hague Apartments [http://www.hague-expat-housing.com/], Also Read about Hague Expat Housing Agency [http://www.hague-expat-housing.com/Contact%20Expat%20Apartment%20Rentals/index.php] And Hague Rental Agent.
~ ~ ~
OPENING PHOTO Wikimedia Public Domain
https://ezinearticles.com/?Accommodation-Facilities-at-Hague&id=5145005
Article Source: https://EzineArticles.com/expert/Stevens_Paul/788105
Article Source: http://EzineArticles.com/5145005