Kristina Nicole, Fitness Model Inspires Great Thigh Workouts (Body Scissors)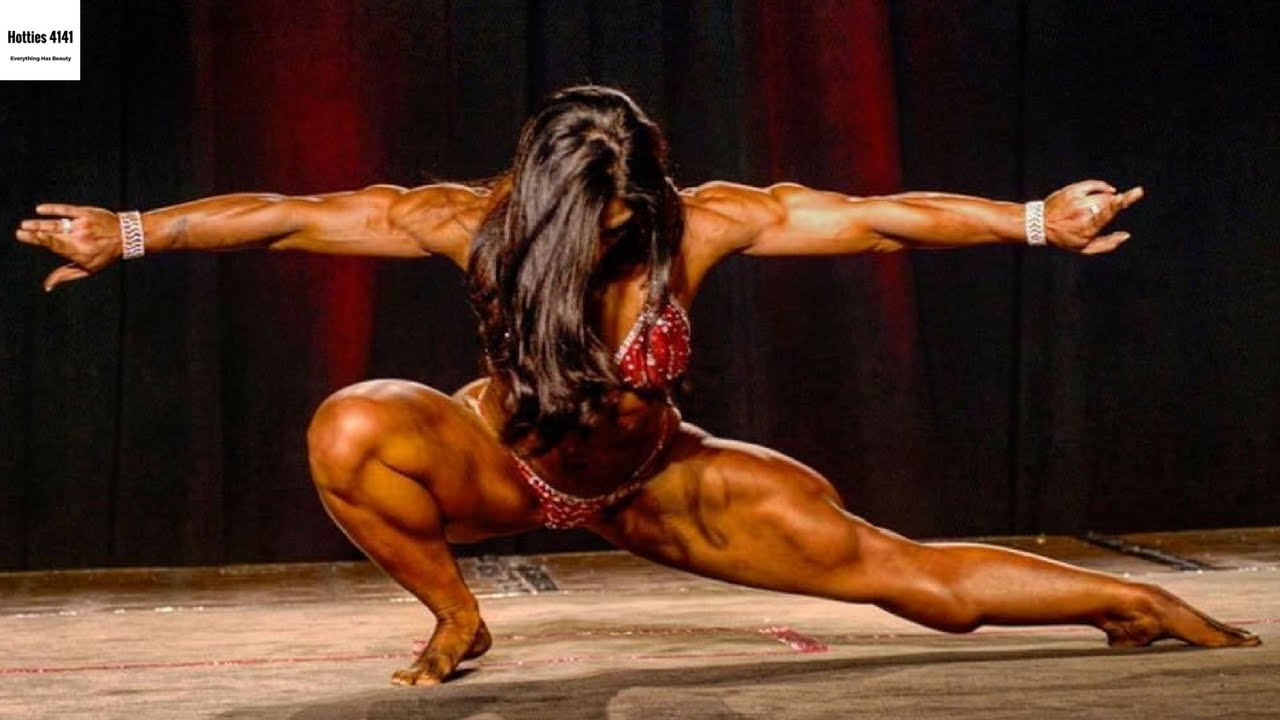 We dare you to take a look at Kristina Nicole and tell us that you are not inspired.
We certainly are.
How can one girl be so beautiful?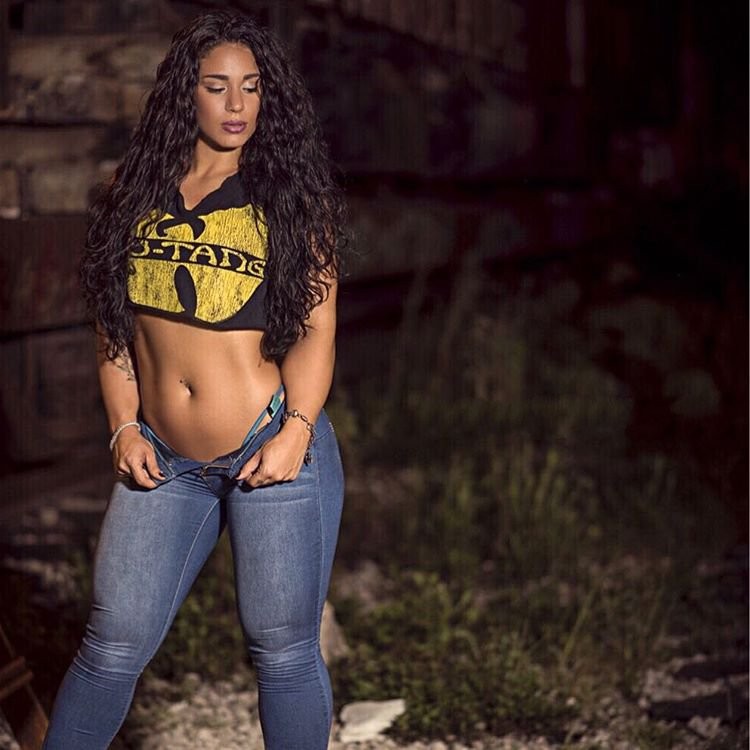 You can see more photos of her here:
Here is her Twitter account. https://twitter.com/krisssnicole?lang=en
On her Modeling account she expresses, "My name is Kristina Nicole and I'm a fitness model looking forward to working with talented photographers, Make-Up Artists and Stylists here! Even though I do classify myself as a fitness model I'm open to anything that's creative and mind-blowing as long as it's in good taste."
Here is one of her great workout videos. https://www.youtube.com/watch?v=oU83KRQ9DFc
We can't say enough about how impressive Kristina looks. It's obvious that she has put in a lot of hard work at the gym.
With all of that hard work so evident and the strong thighs, wouldn't she make a great wrestler and Session Girl?
Oh how those strongly applied body scissors are hurting fun already.
Let's keep our minds out of the session room and stay on track. This is about fitness.
Let's keep thinking about great workouts for the mind, body and soul.
Thigh Workouts – Your Ultimate Guide
The quadriceps, more commonly known as the dreaded inner thighs, is composed of four muscles whose main function is let you walk or run or climb stairs. It is a commonly problematic area to work out since conventional stationary exercises do not fully utilize it.
Let this guide you through the most fruitful thigh workout that can be done at home, at the gym, or in the park.
Stretching
Vital in any thigh workouts, stretching your thighs prevents injury and more importantly, warms up the area to make it pliable. Do sit down leg reaches and lunges for at least 15 minutes to make sure you're good to go. A great stretching practice is the Butterfly stretch. Sit on the floor and bring your feet together in front of you. Your thighs should be raised as you grab your ankles with both hands. Slowly bring your thighs down to stretch them. You should feel the pull on your thighs as you stretch. Do this slowly and repeat as needed.
Machine-assisted workout
For machine-assisted thigh workouts, use the leg attachment on your bench press to perform leg curls and extensions. Do these exercises slowly and pause the apex of your effort to maximize the effect. Leg extensions are done in a sitting position by raising the weighted attachment to a vertical position while it is secure by your ankles. This exercise activates the front thigh muscles, either raise load or repetitions to cater to your goals. Leg curls are done by lying face down on the bench and lifting the upper leg attachment with the back of your ankle. This uses the back thigh muscles and should be paired with leg extensions.
Leg press machines are mostly for strength training. Make sure that your back is flat on the machine and that the weight is appropriate for your workout. Too light and you waste the exercise, too much and you strain your thigh muscles, weight issues are more common for lower body exercises as we tend to overestimate the strain because the first few repetitions tend to be easy. Like the curl and the extension, do this slowly and pause for a few seconds at the point or exertion.
Unassisted
Pilates and yoga exercises are great thigh workouts that focus on stretching and tensing muscles through positions and maneuvers that contort the body. Follow these regimens only when guided by licensed professionals.
For simple home exercises, squats, jump squats, lunges and jump rope activities all target the thighs. Do squats and lunges with your feet slightly apart to improve the activity. Gradually widen your stance as you grow more comfortable.
The king of the hill for thigh workouts would be its prime purpose: walking. Walk, run, jog, and climbs stairs for a safe, free and aerobic workout that is the most effective way to utilize all the thigh muscles and improve your endurance, as well as providing a full body fat burn.
Include this workout in your routine and strengthen your thigh for a fitter, stronger and shapely you.
For more information on the Celebrity Thin Thighs Program, visit [http://www.celebritythinthighs.com/] and also get your FREE Tight Round Butt Shaper Workout [http://www.celebritythinthighs.com/] when you sign up for the FREE newsletter!
~ ~ ~
OPENING PHOTO fciwomenswrestling.com article, krisfitinc.com photo credit 
https://ezinearticles.com/?Thigh-Workouts—Your-Ultimate-Guide&id=2255538 
Article Source: https://EzineArticles.com/expert/Rachel_Saunders/317509
Article Source: http://EzineArticles.com/2255538