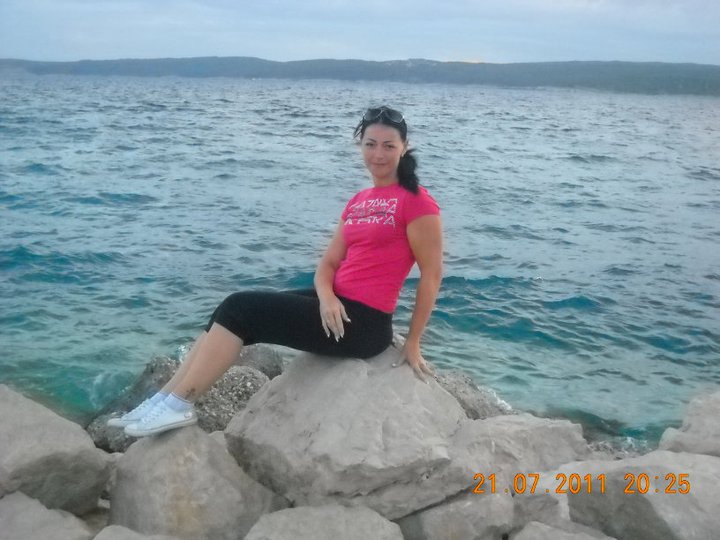 There are some women who come along that the minute you lay your eyes upon them, you fantasize about what it would be like to take her to dinner.
In the world of film, this played out eloquently in the 2008 understated drama Two Lovers.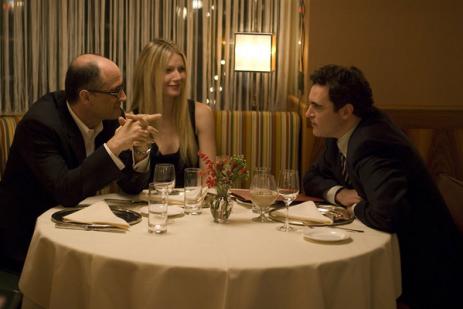 fciwomenswrestling.com article, Magnolia Pictures photo
The story line is following a broken engagement, sometime photographer Leonard Kraditor (Joaquin Phoenix) moves in with his parents in Brighton Beach. He soon becomes involved with Sandra (Vinessa Shaw), an honest and sensible young woman. They appear to be a perfect match, then blonde Michelle (Gwyneth Paltrow) enters the picture. Beautiful but manipulative, she wraps him around her finger, even though she has a rich, married boyfriend.
At some point the three (Leonard, Michelle, her married boyfriend) meet for dinner. It's a powerful, revealing and penetrating scene.
When laying eyes upon the absolutely gorgeous Hungarian wrestler Jenna there are many things that you will want to say yes to.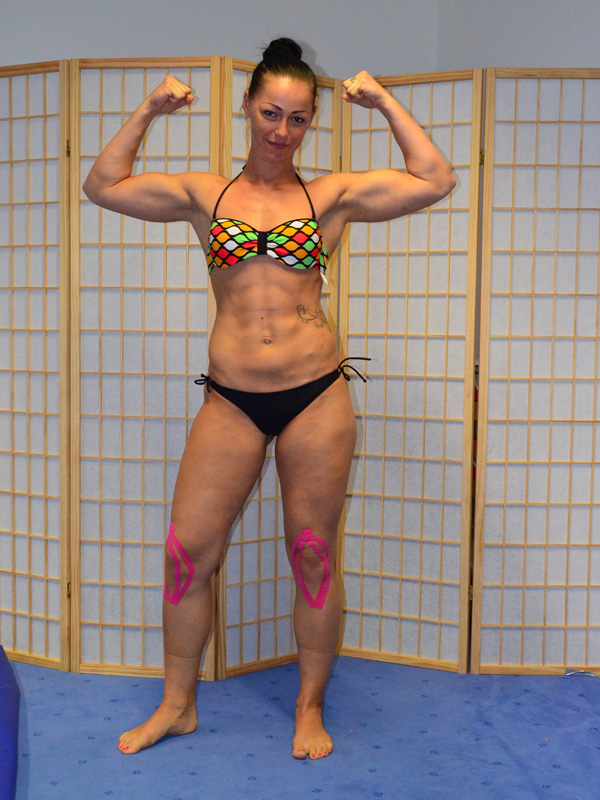 fciwomenswrestling.com article, femwrestle.com photo
Would you like to have a session with her?
Yes.
Would you like to watch her wrestle?
Yes.
Would you like to take her to dinner at an upscale restaurant, right out of a movie scene?
Yes.
There is much to admire about Jenna, a Tia (former DWW Hungarian warrior) disciple.
She appears to be a newer wrestler but she is willing to take her lumps and keep learning.
She has sculptured her nicely muscular yet feminine body through hard work. Jenna has 4 years of judo participation on her resume. She easily runs a half-marathon and does a lot of cardio training at the gym.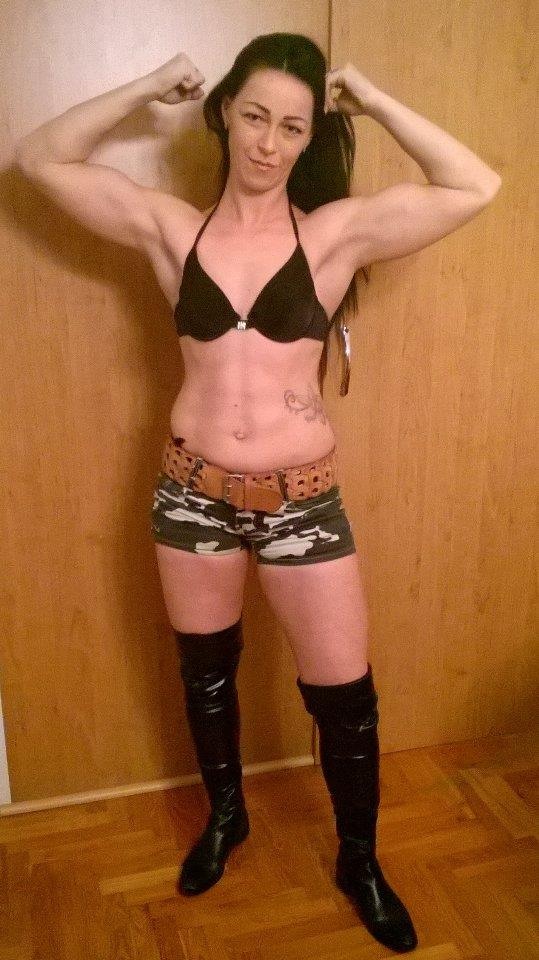 Here are some of her match descriptions at femwrestle.com
VS ARTEMIS
Artemis from the Czech Republic with a hot and perfect trained body is a great pole dancer vs muscular Jenna from Hungary.
Both Girls are extremely strong.  Jenna is adept with deadly headlocks and Artemis with strong scissor legs which can break ribs.
VS BRENDA
Two muscular and very strong girls, Jenna from Hungary with beautiful black hair vs Brenda from Germany. This match isn't full of perfect technics but begs the question will the stronger girl with the harder scissor or other holds win? Great and very good match.
VS MAHEA
Very muscular Jenna from Hungary in an intense fight with USA MMA Girl Mahea. Here is the difference between technic and muscle power on the mats. One girl will receive a great lesson and sometimes some very painful holds as well.
VS SAFA
The first Match from November 2014 Event. And it is great. Gorgeous muscular hard body Jenna from Hungary vs wild Safa from America.  It seems to be a hard match for Safa. She looks much smaller than Jenna, but she's a real wild girl ready to fight.
VS SKYLAR
A dream matchup.  Skylar the hottest fighter girl on planet vs the sexy and hard body Jenna from Hungary. Both are nearly the exact same height and weight, and wearing very sexy hot pants in the fight. We were sure it will be a match where there would be a close winner.
This was a mistake.
For one of the girls it will be the hardest and most painful lesson ever. Don't miss this absolute great fight.
Some of Jenna's other matches are against Suzie, Rosalie and Kyra, all from Hungary.
FCI Women's Wrestling has purchased many of her matches and Jenna always gives her best. She has such a beautiful body it's easy to be completely mesmerized by her, even when she is in combat.
Now dinner?
Of course. Where shall we go?
Let's pick a place in Budapest. Ready?
"Elegance is not the prerogative of those who have just escaped from adolescence, but of those who have already taken possession of their future."…Coco Chanel
The wonderful travel site elitetraveler.com serves as our tour guide. "If you are searching for the perfect place to enjoy truly authentic Hungarian cuisine in an elegant environment then look no further than Corso.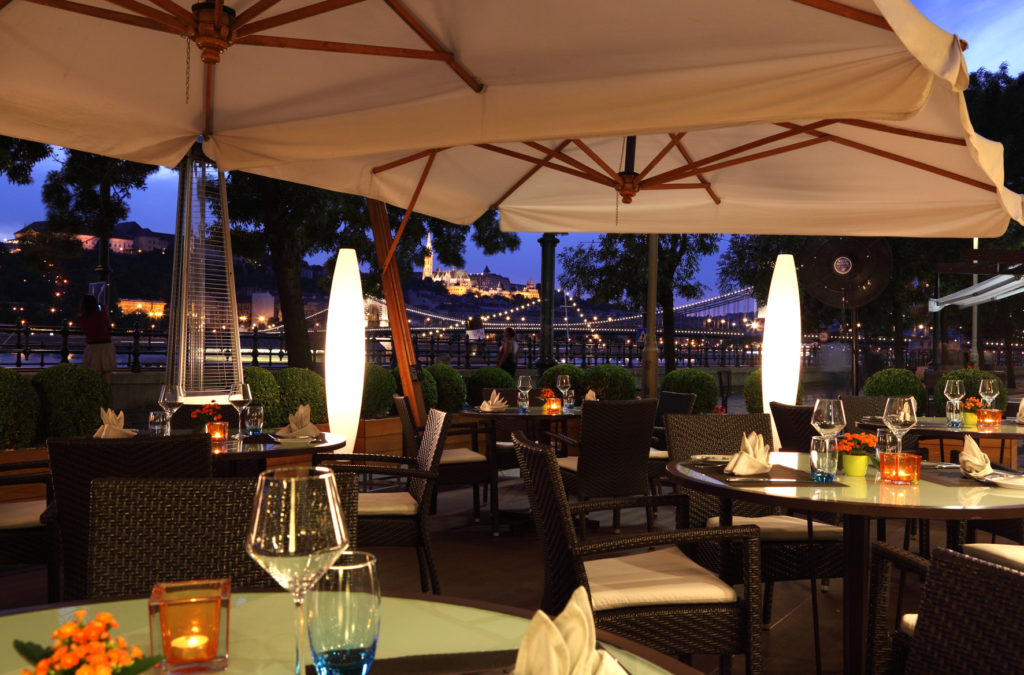 fciwomenswrestling.com article, vistahungary.com  photo
Situated in the Inter Continental Hotel, this restaurant takes you on a culinary journey that brings fine Hungarian dishes exquisitely up to date with the latest gastronomic trends. While you enjoy your carefully prepared meal you can feast your eyes on the Royal Castle and Chain Bridge, two of Budapest's most popular landmarks."
Sounds regal.
The restaurant owners would like to speak with you as well.
Dunacorso
The restaurant is in the heart of downtown Budapest n, Vigadó square, located along the Danube Corso.
Pest prom has always been a favorite meeting place and walking and was also the site of our restaurant since the 1870s, continuously operated café or restaurant.
The old Hungarian cuisine and contemporary flavors, and its own traditions define our menu offerings.
Dunacorso The restaurant is family run for over 40 years, currently working on the third generation here and think recreates traditional recipes.
Tavasztó fall of the city's most beautiful panoramic terrace, winter classic and modern rooms for our guests.
In the evenings, live music adds to the culinary experience. Our restaurant in 2015, has expanded its cukrászattal. Every day, freshly made cakes and homemade ice cream.
Sitting on our terrace to enjoy the most beautiful face in Budapest.
Our guests can enjoy the Gellert Hill on the Buda Petersburg and the Chain Bridge all the way to the Matthias Church arching an exceptional panorama of Buda Mystery of CSS. An unforgettable experience in a fine dining when the sun goes down behind the Matthias Church tower or just light up the city's night lights.
Thank you Dunacorso.
"Elegance is usually confused with superficiality, fashion, lack of depth. This is a serious mistake: human beings need to have elegance in their actions and in their posture because this word is synonymous with good taste, amiability, equilibrium and harmony."… Paulo Coelho
I could just imagine Jenna dressed in a designer dress with pearls that illuminate.
So, if you are meeting Jenna for the first time, you are in for a treat. Tia's Hungarian contingent are becoming known around the female submission wrestling industry for being some of the best and most beautiful in the industry.
Jenna is a perfect example of that.
~ ~ ~
Sources: brainyquote.com, Wikipedia, fciwomenswrestling2.com, FCI Elite Competitor, photos thank you Wikimedia Commons.
http://www.twoloversmovie.com/
http://wrestling-movies.com/index.php?searchstring=jenna&showresult=true&exp=&resultpage=&categories=off&search=index.php&shop=17
http://www.elitetraveler.com/finest-dining/restaurant-guide/the-11-best-restaurants-in-budapest/4
https://translate.google.com/translate?hl=en&sl=hu&u=http://www.dunacorso.hu/&prev=search