Revana – Giselle Grappling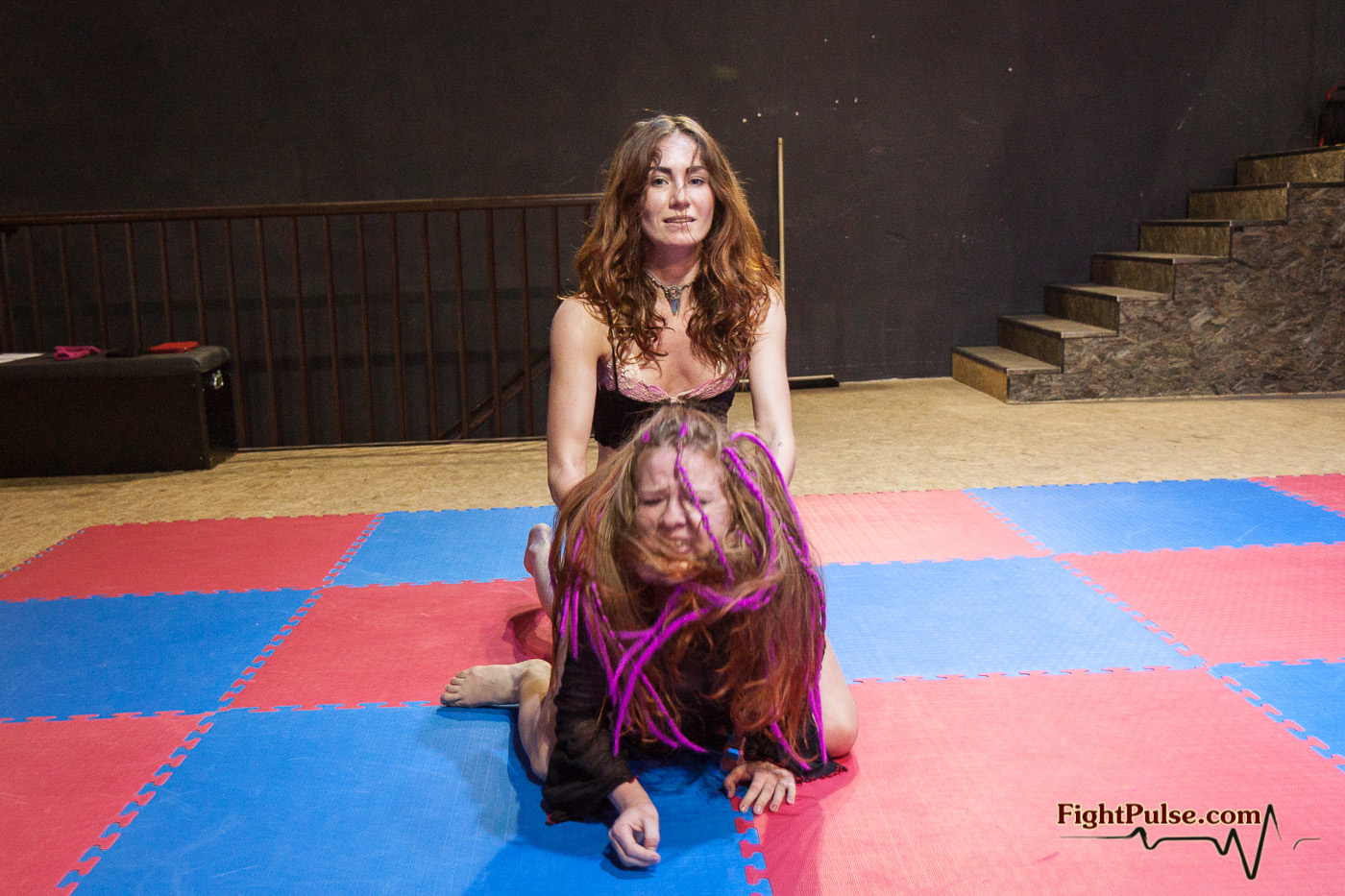 There are some cities in the world whose streets you can stroll down endlessly with a loved one, take in the sites, people watch and at some point search for restaurants to relax and take a break.
Prague is such a city.
This capital of the Czech Republic, is bisected by the Vltava River. Nicknamed "the City of a Hundred Spires," it's known for its Old Town Square, the heart of its historic core, with colorful baroque buildings, Gothic churches and the medieval Astronomical Clock, with a popular show. Completed in 1402, pedestrian Charles Bridge is lined with 30 statues of saints.
"All those spices and herbs in your spice rack can do more than provide calorie-free, natural flavorings to enhance and make food delicious. They're also an incredible source of antioxidants and help rev up your metabolism and improve your health at the same time."…. Suzanne Somers
In our dinner and a movie series we've found another restaurant that has received great reviews at tripadvisor.com
So if you travel to Prague, after your scenic stroll, Divine Coffee and Wine sounds like a wonderful, quiet, off the beaten path, out of the way sanctuary to dine.
Here are some of the reviews:
"It was great to eat well-prepared cuisine from local produce. The service was also particularly good with our waiter creating a wine pairing for us from his own knowledge. We found the pricing to be good and the ambience of the room was quiet enough to be conversational but still atmospheric."
"This is to me the best deal in town. Great food, prepared with love for an amazing price. My mother and I had a three course meal, wine, coffee and digestive. We payed 60 euros for the two of us. That price for this food is amazing. Compliments to the chef and the waiting staff who were really the nicest…"
"Very reasonably priced menu, but amazing quality food. The entire time the staff were explaining to us the dishes, where the dishes were sourced from… The food was really enjoyable and the staff were very friendly. As we were paying our bill, they invited us to do 2 shots of a fruit liqueur which we found to be a laugh!"
"We had a lovely dinner at this out-of-the-way unpretentious little place. The staff could not have been more earnest, more gracious or more welcoming. In addition to an absolutely delicious meal – salsify soup, pork belly – we were served it with delightful amuse bouche as well as a complementary traditional Czech herbal the liqueur after dinner."
What wonderful reviews. We've found another great place to eat in Prague and then go home and relax with a female vs female wrestling video.
Please enjoy.
By Zweig on Apr 17, 2016 03:18 am
In her second match at Fight Pulse Giselle is pitted against Revana.
This is a grueling encounter for both wrestlers, however one of them is outclassed. The dominant wrestler is very aggressive towards her opponent during the entire match. So much that two of the submissions were literally shouted by one competitor. Look out for an incredibly hard-fought round 5 ending with a beautiful schoolgirl pin.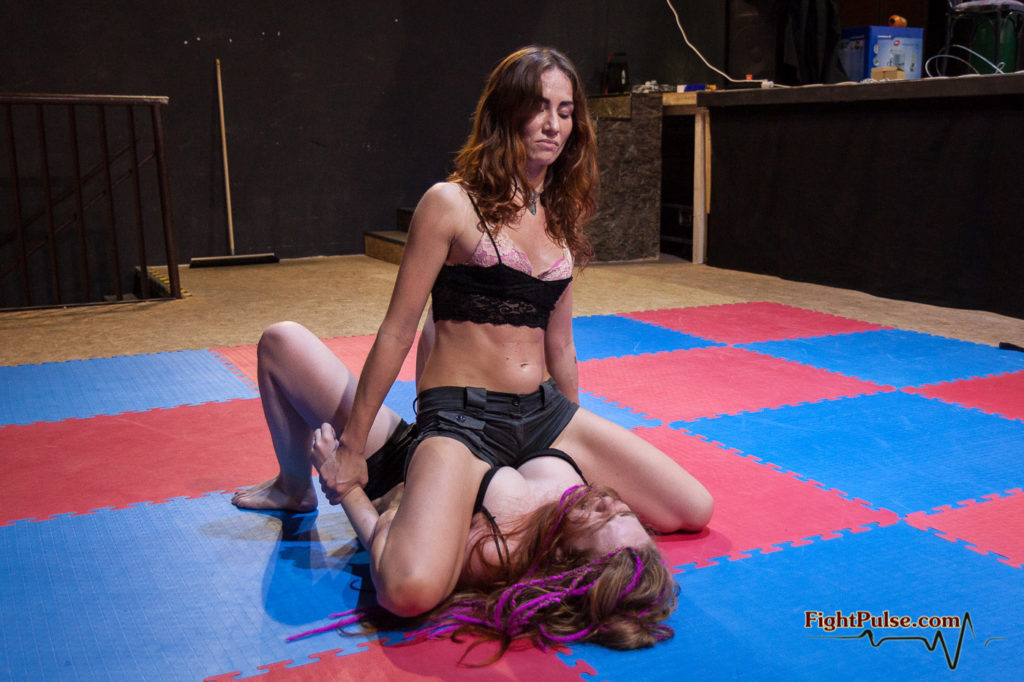 Except one submission, all others in FW-34 are verbal – in order to stop the match one has to say "I submit" loudly and clearly. This is our second match (after the very popular FW-24) with verbal submission rules.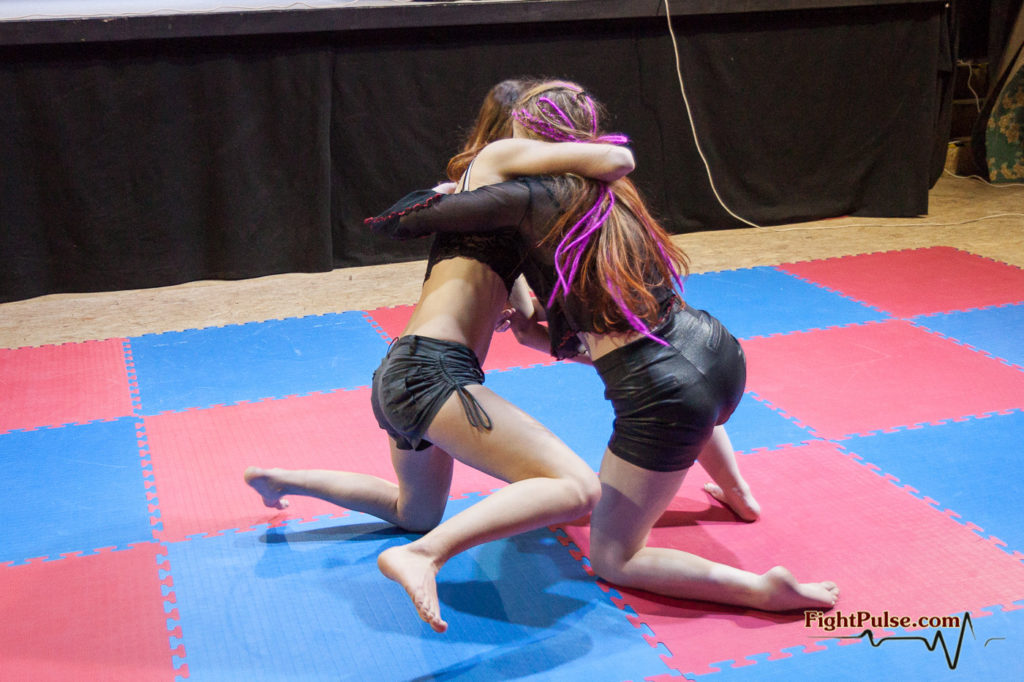 It is worth noting that the post-match interview included in FW-34 is very interesting.
~ ~ ~
Sources: brainyquote.com, Wikipedia, fciwomenswrestling2.com, FCI Elite Competitor, photos thank you Wikimedia Commons.
https://www.tripadvisor.com/Restaurant_Review-g274707-d4768883-Reviews-Divine_Coffee_Wine-Prague_Bohemia.html
https://www.fightpulse.com/product/fw-34-full-match-video/