There's nothing more exciting, eye straining, mesmerizing, chair gripping and emotionally wrenching than watching a beautiful woman in distress that needs to be saved.
Unless it's your mother.
Fortunately for us, when watching the thrilling big screen melodrama, A Lonely Place To Die, starring the gorgeous Aussie Princess, Melissa George, who has a baby girl's face and a perfect body for a baby doll by the fireplace and the best thing about it?
She's not your mother.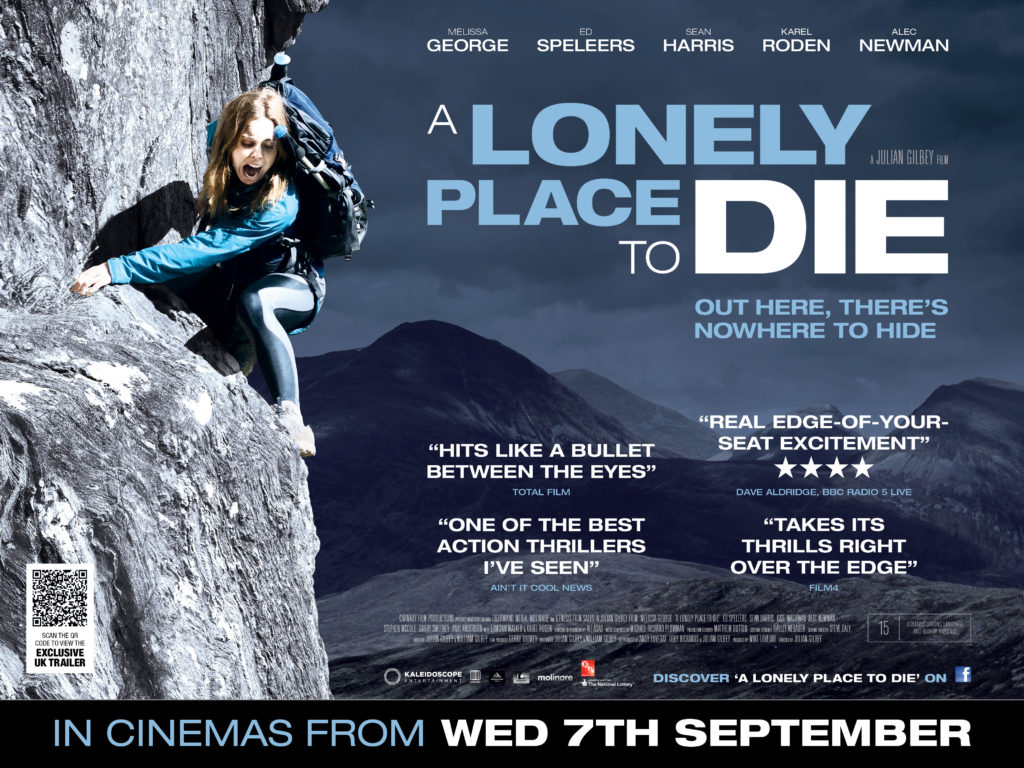 A Lonely Place to Die is a 2011 British thriller film directed by Julian Gilbey and based on a screenplay from Will Gilbey and Julian Gilbey.
Mountaineers Alison, Ed, Rob, Jenny, and Alex are hiking and climbing in the Scottish Highlands when they discover Anna, a young Serbian girl buried alive in a small chamber in the wilderness. Upon rescuing her, the group finds themselves pursued by her captors, Mr. Kidd and Mr. Mcrae, who hunt them down in an effort to reclaim Anna.
Where else do we find stunning, gorgeous beautiful women who find themselves under duress that capture our attention in the same mind blowing ways?
The grappling mats.
There are two differences though.
One, they are not our mothers. Yaaaaaaay.
Two, you can't save them. They have to save themselves.
They are very good at it.
Here are some matches where stunning beautiful girls were under great stress and duress and no one could save them. Having said that, they were absolutely mesmerizing to watch.
OLIVIA VS SAMANTHA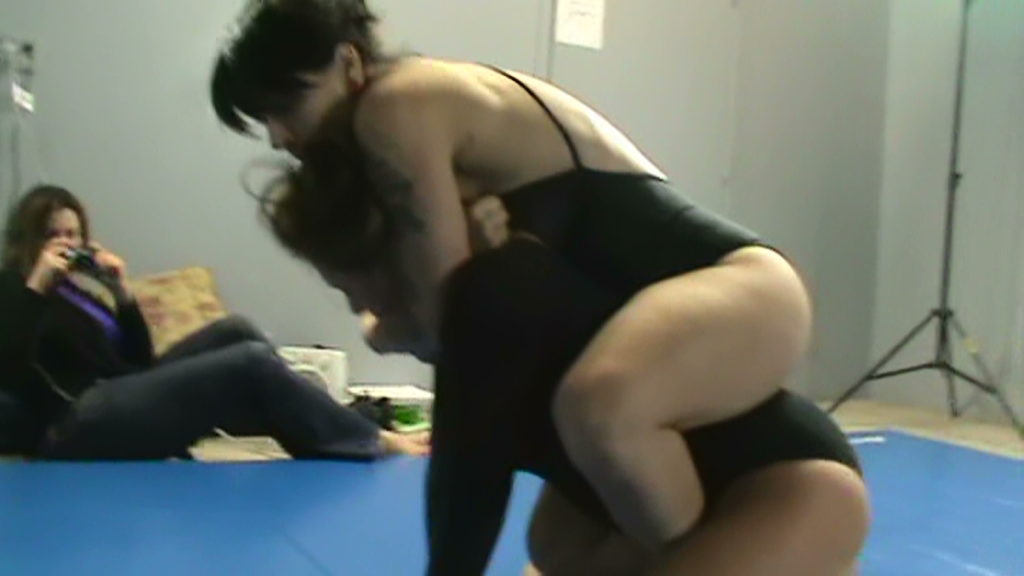 To say that Samantha Grace was under duress during her wicked indoor spanking from San Jose tough girl, Olivia D'Angelo, is like saying 7ft 7 inch Manute Bol is kinda tall.
Here is what the producers at San Francisco Grappling Stars had to say. "There are certain matches that occur where you say to yourself as a producer and cooperative group that we need to change the rules so that this doesn't happen again. This is one of those matches. This is why we collectively came up with the idea of ranking the female wrestlers by Division so that one doesn't completely get devastated as Samantha does here by San Jose tough girl, Olivia D'Angelo. To say Olivia dominates this match is like saying sugar cubes have a little bit of sugar in it. This was so devastating that we thought about stopping it. Samantha is looking beautiful, feminine and very shapely so with an up close video camera, in this fully competitive match it's extremely methodical and erotic."
We know that if you purchase and watch the match, you're going to want to save her, but sorry, you can't.
Olivia is not done yet.
OLIVA VS EDEN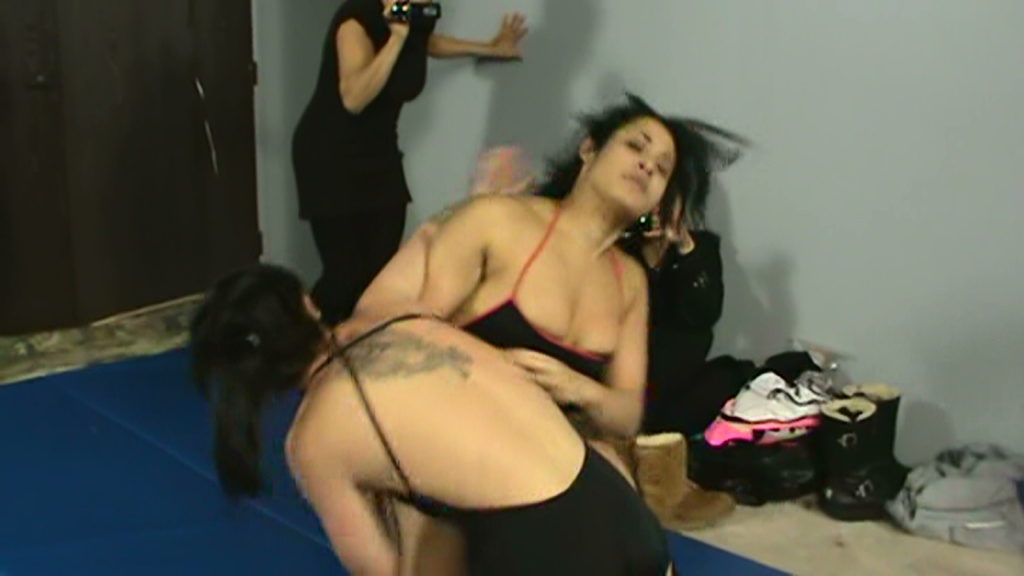 To say that Olivia D'Angelo mauled sweet new girl Eden Cox in their San Jose encounter that had to be stopped early is like saying Mark Cuban, global entrepreneur and owner of the NBA Dallas Mavericks has a few pennies in the bank.
Here is Grappling Stars match description, "Olivia has been around the competitive female wrestling scene for some time. She is a tough girl out of San Jose CA. Young, feminine, sweet Eden agrees to take her on with only a few bouts under her belt and at this point, no victories. As you would expect, Olivia was relentless and merciless completely dominating Eden who put up a strong fight but given Olivia's rage agreed the fight should be called early. It was. Enjoy the fight up close, erotic and personal."
When you watch gorgeous exotic Eden on camera, you can't help but fall in love with her. But while she is getting thrashed by Olivia, only Eden can save Eden.
KARA VS BRYN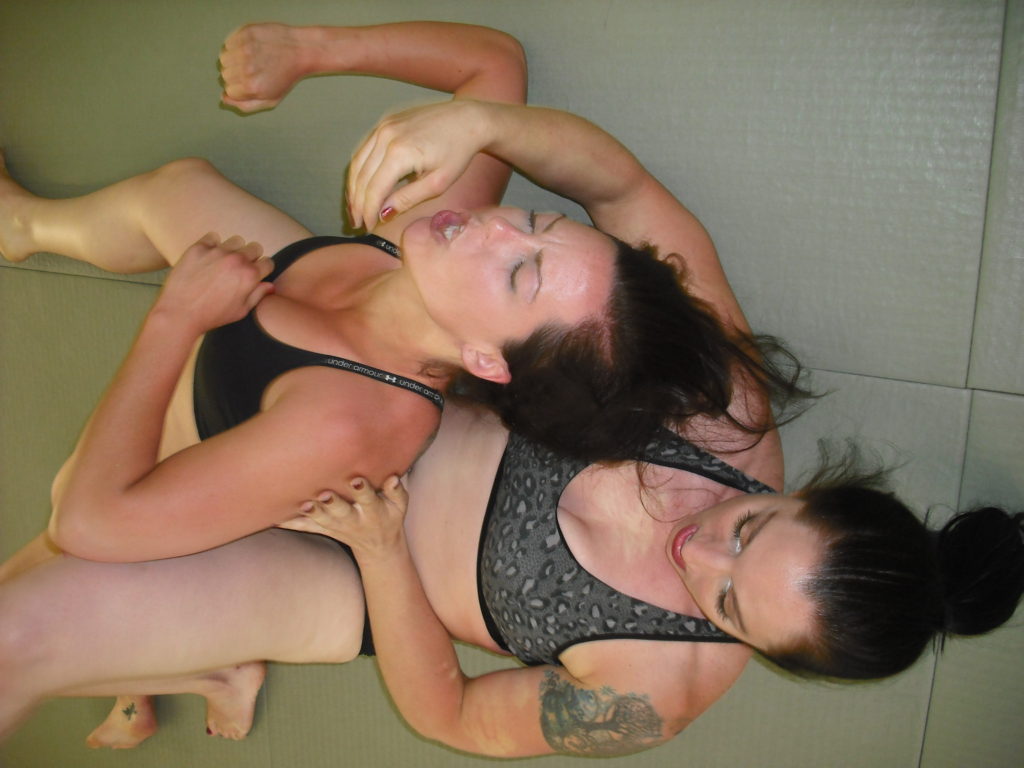 When Kara strolled into the Dojo that day in the San Francisco East Bay, we really didn't know who she was or what to expect.
We did know that she was one gorgeous muscle chick.
Just look at those guns.
Now Bryn Blayne on the other hand, we knew about and her reputation of whipping newbies went without saying.
Would Kara be another newbie on her San Francisco girdle?
Not quite.
To say that Bryn kind of got completely dominated that day is like saying Ben and Jerry sort of know how to make ice cream.
Here is the Grappling Stars group battle description. "Mistress Kara during this Dojo Event is kicking beautiful behinds and taking names. Katie, a shapely gorgeous mom from Canada is next up as a notch on Kara's American belt. Once the battle begins, she completely dominates Katie. To keep good relations with our great Canadian neighbors, we decide to put Katie in a position to be more competitive. Will it work? We'll see. Nice up close aggressive action with two beautiful women with curves in all of the right places. Another girl fight at the Dojo."
If you ever met Bryn, which we have, and spend time talking with her, which we did, you can't help but want to hold her in your arms.
But on the grappling mats that day?
You can't save her.
BELLA ROSSI VS ISAMAR
Bella Rossi is one shapely babe. We have talked with her, shot video with her and dined with her. This San Francisco model is to die for. She looks great in a bikini and if you like feminine shapely girls with butter in all of the right places, you've come to the right place.
Hey, she would look great alongside Melissa George running away from the mobsters with her hair flying.
But wrestling champion and super star Isamar? What was Bella thinking?
Well actually we planted the thought in her head since we would only be about two feet away from the action and we kinda knew what was going to happen.
Here is Grappling Stars salivating. "Bella is having a tough day and wants to take it out on Isamar. Whenever a student wants to take on the teacher, things can get rough. Isamar is an interesting case study in that even when she thoroughly thrashes someone, which by the way, she is about to do to Bella here, she doesn't hurt them but strategically and methodically dominates them. The gorgeous, feminine, shapely Bella has no answers for Isamar's onslaught. The longer the match goes on, the more submissive Bella seems to become and melts into Isamar's arms. Lots of leg struggle and smothers in a very competitive match with beautiful Bella sighing "I Give"."
Look, in life we would love to save a gorgeous beautiful woman under duress.
The only time we might not is if we are going to watch her in a safe environment, match up against another gorgeous woman and get completely dominated in real non-scripted wrestling action.
If that is what you like, then Grappling Stars has some great matches for you.
~ ~ ~
Photo credit Kaleidoscope Entertainment (UK)
Thank you Wikipedia for movie description.