Easy To Fall In Love With Bethenny Frankel And Her Skinny Girls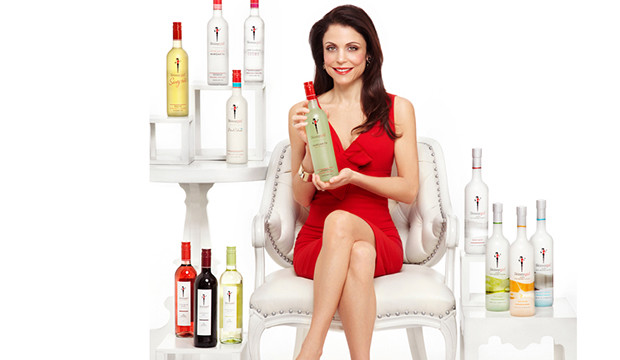 Mouth-watering tales of curvaceous women rival the best fairytales that historic Germany could ever produce. They keep the eyes and ears riveted.
This writer has his own modern day sexy curvy girl true story.
I have ten shelves of these kind of stories in my lifetime library. Let me get on my ladder and pull one down.
When I was much younger and a serious tennis player, one day I was caught in the middle of a grueling match on a 100 degree Nor Cal day and hit the ball into the net when I saw this shapely girl who was about 180 pounds, butter in all of the right places, walking to her car from the swimming pool area attired in a solid blue bathing suit.
She looked something like our gorgeous curvy model Iskra Lawrence.
Time out please.
She began to do that on a regular basis so I began to time her only I added a little twist.
In the future I would arrive really early, park my car next to hers, sit on the passenger side, tilt my seat back, roll my window down and pretend to be super tired and resting. I would pour water on my face and tennis top to look like I had been sweating.
Like clockwork she would stroll up to her car, bathing suit hugging her really big phat………….. (Boy? Shut yo mouth!)
Once she got to her car door she was literally about 6 inches from my face. Seriously. I could see the fine hairs on her body.
Yummy!
I got away with that twice and she seemed to find that a little suspicious and began to wrap a towel completely around her body.
Bummer.
Hey look, it could have been worse. She could have walked out with her 250 pound, muscular Linebacker boyfriend.
I stopped parking there but never forgot it.
Can I tell you a secret (whispering)? By contrast?
Sooooo, recently I had a Skinny Girl.
Actually a lot of Skinny Girls.
I always have a Skinny Girl on a hot sweaty day or at a sizzling party. I can't keep my hands off of them.
Luv them. I like how they feel to the touch.
They taste great too, even though sometimes they can be really cold.
I love variety and where I live, you can get a Skinny Girl anytime that you want.
And you can do anything that you want to her.  The police don't care.
Have you had a Skinny Girl recently? Have you and your girlfriend tasted one?
Did I stutter?
(Eyebrows raised) HAVE YOU HAD A SKINNY GIRL?????
No?
Look, they're great and you can even share one with your girlfriend's friends. They will absolutely love the experience.
In fact with your girlfriend, you should have a variety of Skinny Girls.
Wait. Why are you looking me like that? (Get your mind out of the gutter). Don't panic. I have more Skinny Girls.
Let me go to the refrigerator and get you one.
When I first saw one these Skinnygirl bottles on the shelf at the super market, I thought, what great marketing.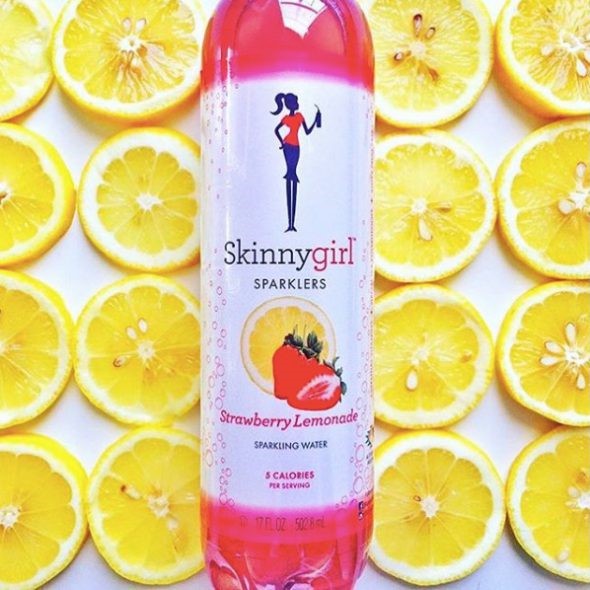 With that title you immediately know what you are getting. Tastes great, low fat, low calorie and low in sugar.
Brilliant.
Some marketing strategies are so confusing that you are not sure what they mean.
There is a match making service called Three Day Rule. The beautiful owner pitched her business idea on the hit business venture capitalist television series Shark Tank.
The Sharks immediately interpreted that to mean, after three dates, you get lucky.
Oh no, no, no.
What it really means is that you don't have to wait three days to call. The cultural norm is to wait 3 days before you call so that you don't seem desperate after your first date.
After all of that explaining, finally I got it.
She didn't get a deal from the Sharks.
With Skinny Girl, the owner got a great deal from a major corporation.
She keeps things so simple.
Let's meet her.
Bethenny Frankel is an American reality TV personality who founded Skinnygirl Cocktails, authored four self-help books and hosted the talk show, Bethenny.
She has appeared on The Apprentice: Martha Stewart, The Real Housewives of New York City and was the subject of the reality television series Bethenny Ever After.
In March 2009, Ms. Frankel's book, Naturally Thin: Unleash Your SkinnyGirl and Free Yourself from a Lifetime of Dieting, was published and The SkinnyGirl Dish: Easy Recipes for Your Naturally Thin Life, was published in December. She created an exercise DVD, Body by Bethenny, in spring 2010 and an audio book, The Skinnygirl Rules, which summarized her two prior books.
In 2011, our entrepreneur published, A Place of Yes: 10 Rules for Getting Everything You Want Out of Life and in December 2012, published the novel Skinnydipping.
She then created the Skinnygirl cocktail company in April 2011 and later sold the company to Fortune Brands' Beam Global (now a part of Suntory) for an estimated $100 million.
Now that is one success story.
No wonder. Look at the variety of Skinny Girls (Told you).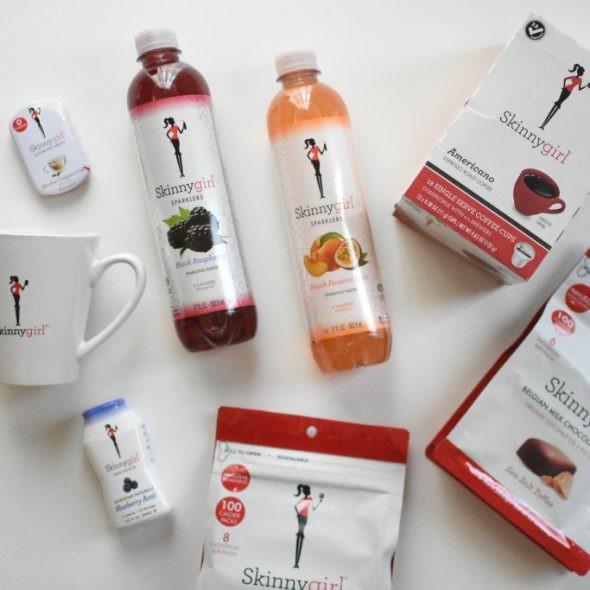 Sooooo good.
Sooooo tasty.
My favorite Skinny Girl.
They have spirits too. They have invited us over for a cocktail at beamsuntory.com. "Created in 2009 by natural foods chef, three time New York Times Bestselling Author and television star Bethenny Frankel, Skinnygirl® Margarita quickly became one of the fastest growing spirits brands in the U.S. in 2011. Skinnygirl® Margaritas feature simple ingredients, including agave nectar and premium blue agave tequila, and are the leading player in the RTS category.
In summer 2011, the line expanded to include Skinnygirl Sangria followed by White Cranberry Cosmo in November. And again in 2012, Skinnygirl Cocktails soars to the next level, redefining cocktailing by presenting a closetful of options that includes Skinnygirl, The Wine Collection; Skinnygirl Vodka with Natural Flavors; and Skinnygirl Piña Colada."
And you know what? When your life involves around being attached to Skinny Girls, it is the gift that keeps giving.
As reported at Forbes Magazine on November 11, 2016, "In 2011, Bethenny Frankel graced the cover of FORBES magazine's annual Celebrity 100 issue. At the time, Frankel starred in her own series on Bravo, had just published her third best-selling book and had recently sold her Skinnygirl liquor company to Beam Global (now Beam Suntory) for a reported $100 million.
It turns out that low-calorie margaritas may just be the gift that keeps on giving. Rather than accept the purchase of Skinnygirl as a lump sum of easy money, Frankel decided to bet on the business and continues to get payouts if Skinnygirl alcohol products sell well."
Her product is still selling very well.
For Bethenny, the news gets even better.
On May 19m 2017, according to meatpoultry.com, "Smithfield Foods Inc., announced a partnership making the processing company the licensee of four varieties of packaged lunch meats under the Skinnygirl Market Fresh Deli brand.
Founder of Skinnygirl, TV star Bethenny Frankel said the new line of deli meats provide a healthy choice for consumers unwilling to sacrifice flavor."
See what I mean? I told you Skinny Girls are great at parties. Apparently you can even see a gorgeous Skinny Girl at a deli too.
That was quite a list.
So look.
I'm still super crazy about curvy girls. The feminine flowing hair, beautiful doe eyes and gooey curves. So wonderful.
But I gotta tell you.
Sometimes at a party, by the tennis courts or on a sunny sweaty hot day?
Only a Skinny Girl will do.
~ ~ ~
OPENING PHOTO CREDIT skinnygirl.com photo credit

http://skinnygirlofficial.com/
https://www.beamsuntory.com/brands/skinny-girl
https://www.forbes.com/sites/maddieberg/2016/11/16/skinnygirl-fat-wallet-how-bethenny-frankel-earns-more-than-any-other-housewife/#2b2811fb6311
http://www.meatpoultry.com/articles/news_home/Business/2017/05/Smithfield_partners_with_Skinn.aspx?ID=%7BDFDAEB7C-D865-4496-BD7A-461DD4E67C35%7D&cck=1