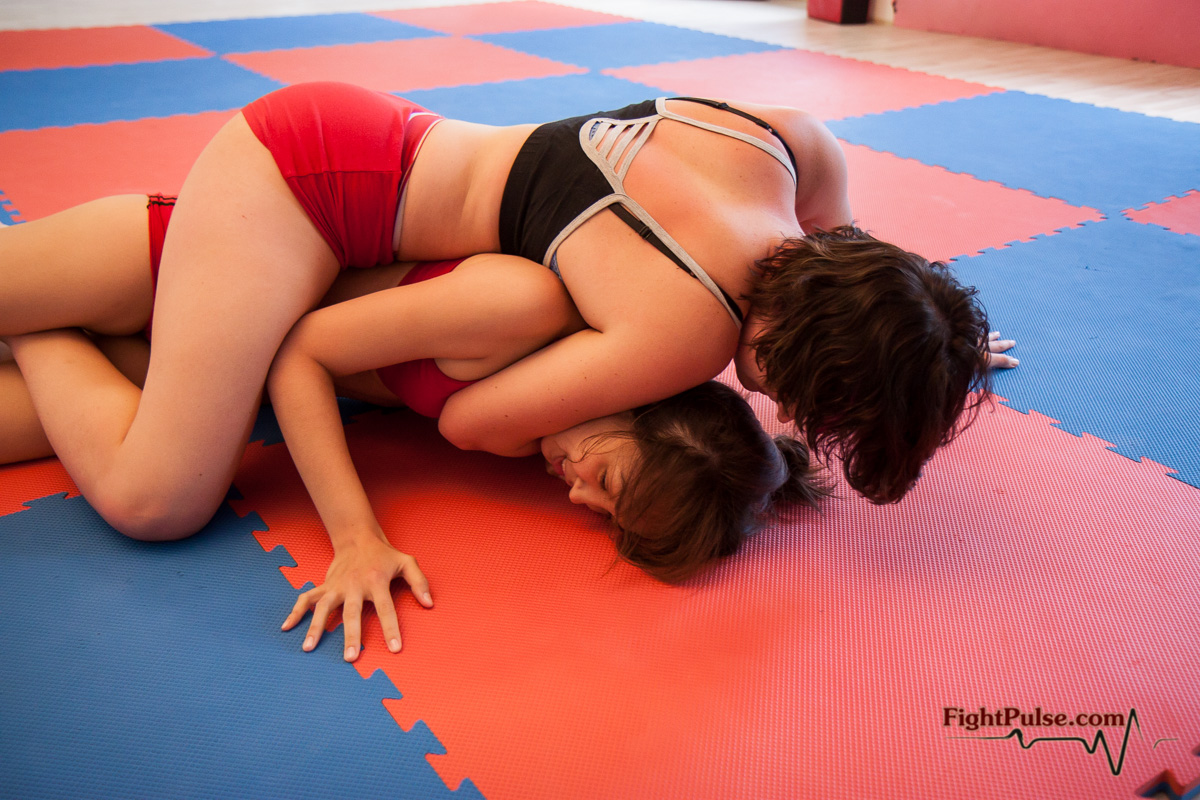 There is a time for everything in life. A time to ponder the future, enjoy the present and savor the past.
Before we look at a classic Fight Pulse video, in our dinner and a movie series, we would also like to savor all things classic Czech Republic.
What a wonderful region of the world.
Have you ever heard of Traditional Czech Night? If not, here is an introduction found at pragueexperience.com that can make you salivate.
fciwomenswrestling.com article, pragueexperience.com photo
"The Traditional Czech Night is an all-inclusive evening excursion. The trip includes transport from your hotel, a full entertainment program featuring Czech folk music, song and dance, a hearty dinner, plus unlimited beer, wine and soft drinks.
This special night of local hospitality takes place on the country estate of a historic manor house, just 15 minutes' drive from the center of Prague.
Entry is by ticket, which must be purchased in advance via the book button on this page.
After picking you up from your Prague hotel, we make the short journey to the estate, where the atmosphere of a traditional Czech village festival awaits.
On arrival, you are greeted with a welcome drink and shown to your table.
In winter, tables are laid out inside a large timber-framed building, which has a warm farmhouse feel. In summer, seating is extended outside to create the ambience of an open-air village festival (this area is covered and has heaters).
Seating is on long wooden benches (although chairs can be arranged – if required, state in special requests).
A delicious four course dinner is then served, with a choice of four adult menus and one children's menu:
Classic Czech Menu. 2. No Pork Menu. 3. Duck Menu. 4. Vegetarian Menu. 5. Children's Menu.
On the booking form, please state your menu choice(s) in the special requests box. If you leave it blank you will be served the Classic Czech Menu.
As you dine, waiters serve surprisingly good Moravian wine, which carries on flowing throughout the evening. Unlimited Czech beer, soft drinks and mineral water is also free flowing (no-one goes hungry or thirsty at the Traditional Czech Night!).
The entertainment gets underway during the meal with an energetic program of authentic folk music, song and dance performed by highly accomplished musicians and singers, and skillful dancers.
fciwomenswrestling.com article, pragueexperience.com photo
For the adventurous, there are opportunities to get involved with the dancing and to learn the basic steps. Otherwise, sit back and enjoy the show.
The Traditional Czech Night is a very popular trip. Customer feedback ranks all elements of this excursion – the music, dance, food and drink – as exceptional.
Participants are transported to the venue and back in modern, air-conditioned vehicles by an English speaking driver.
On the return journey, we will drop you back off at your accommodation."
Now that sounds like classic fun.
Okay, let's look at a classic Fight Pulse video.
FW-06: Anna vs Emma
Release date: September 15, 2014
This is a debut match for both Anna (5′ 6″, 112 lbs., 28 y.o.) and Emma (5′ 10″, 148 lbs., 21 y.o.). They were trained before the match, and despite the weight difference we were expecting a more or less equal fight. But we were wrong.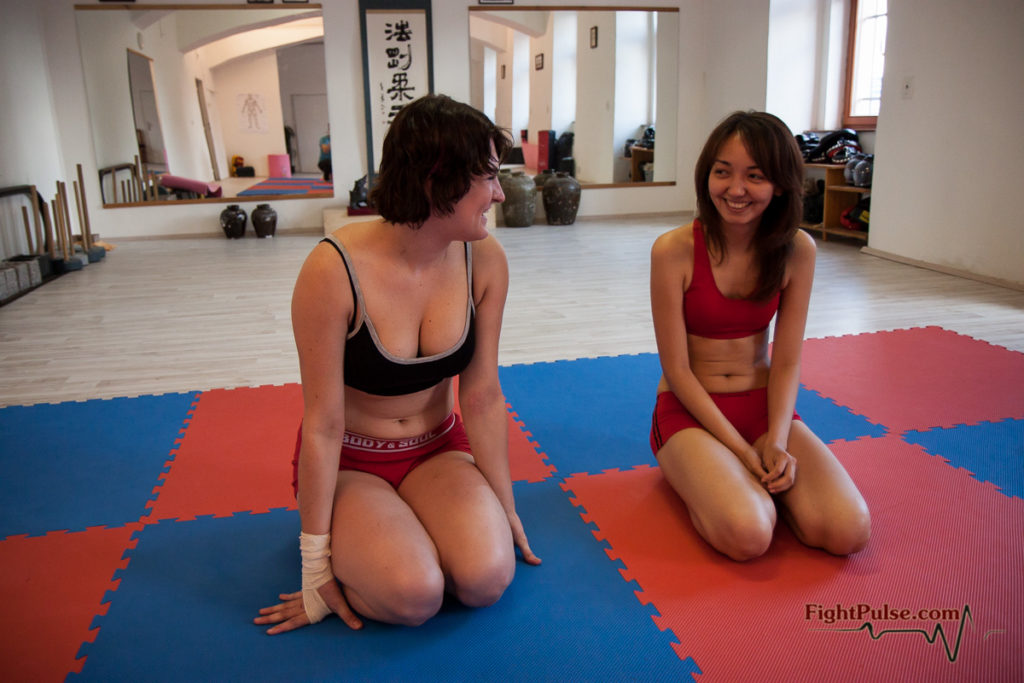 fciwomenswrestling.com article, Fight Pulse photo credit
Even though Anna tries her best it is obvious that she is overmatched here. Emma's assault is at times brutal, and petite Anna is in trouble all throughout the match. Nevertheless, Anna does get Emma into various scissor holds several times.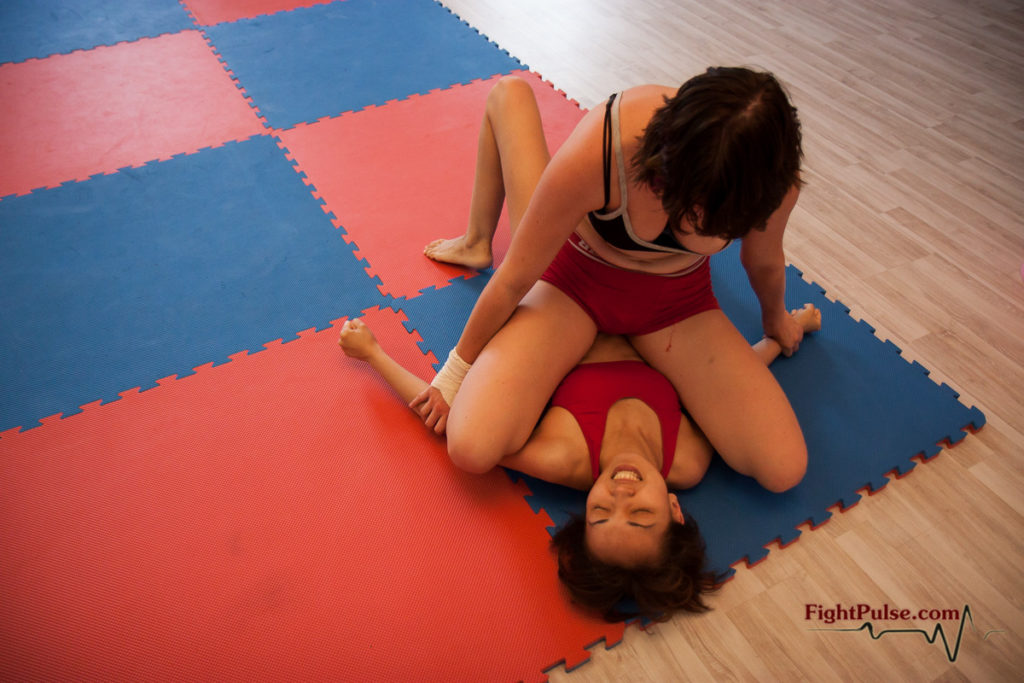 fciwomenswrestling.com article, Fight Pulse photo credit
But as it happens, Emma has a tremendous heart, and just wouldn't tap, as you will once again witness in her upcoming mixed match against Peter. Even though the match is one sided, there is constant struggle from both competitors the entire 22 minutes of the fight. As usual, there are short interviews with both wrestlers before and after the match.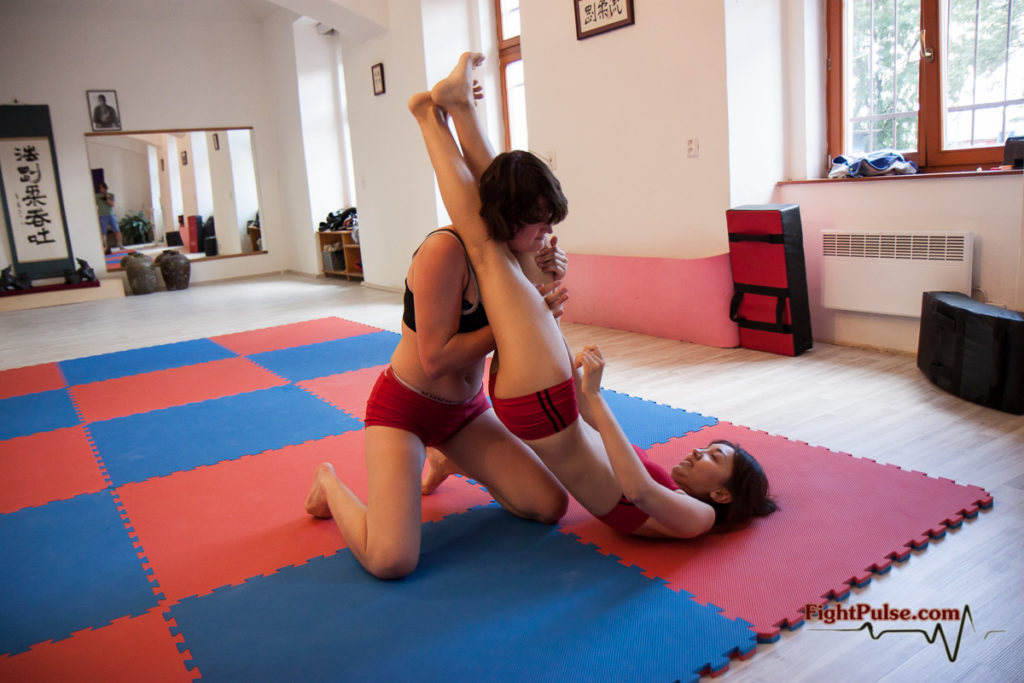 fciwomenswrestling.com article, Fight Pulse photo credit
Anna was part of Fight Pulse for a short while last year, but has since retired for personal reasons.
~ ~ ~
https://www.fightpulse.com/female-wrestling/fw-06-anna-vs-emma/
https://www.pragueexperience.com/places.asp?PlaceID=644
Sources: brainyquote.com, Wikipedia, fciwomenswrestling2.com, FCI Elite Competitor, photos thank you Wikimedia Commons.