Submission Room Female Wrestling Event 9, Lesson In Teamwork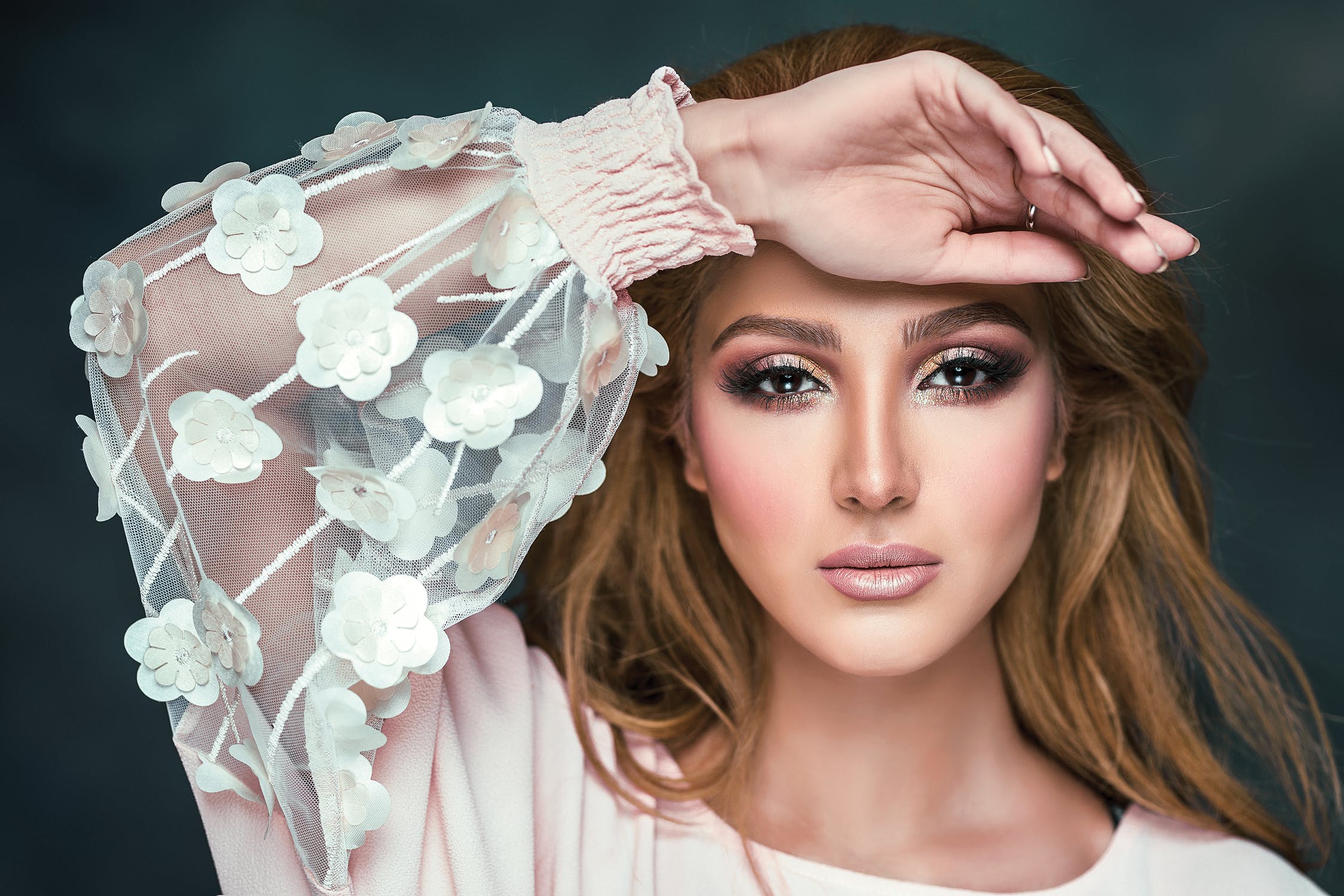 Teamwork is the hallmark of a group of dynamic people who find great success in their sports of interest.
The Submission Room, led by Pippa the Rippa, are a group of beautiful female wrestlers based in London who work well as a team.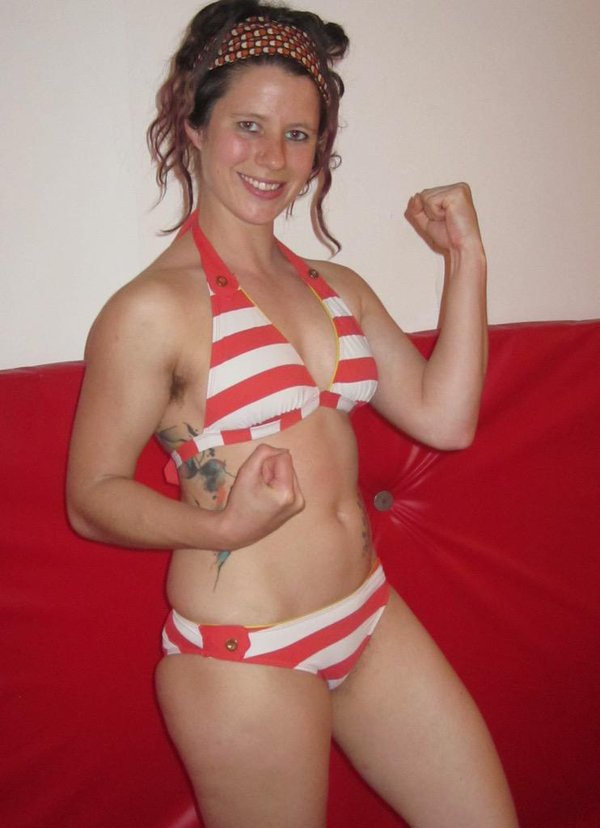 Evidence of that are two matches from their recent Submission Room Live Event Number nine.
F312 – Nixie vs Scorpi: "This is match #2 from the Submission Room Live Event #9 held on 9th December 2017 and it features the beautiful and athletic Nixie (London Submission Room) against the fit and skillful guest wrestler Scorpi (from Alphacatz in Czech Republic). The rules for this match are pins and submissions and Pippa the Ripper referees and ensures fair play.  Nixie has a great physique, and with her background in sports and judo, she is tough and determined. However, guest wrestler Scorpi doesn't take prisoners. She is fast and strong and with a burst of speed, it's Scorpi who gets behind Nixie and wins the first submission using a choke hold. What follows is a fast-paced match with a clear winner."
Here is another winner.
F311 – Jade vs Alkaia : "This is Match #1 from the latest live (Christmas) event from the London Submission Room, held on December 9th 2017 and it kicks off with an amazing submissions-only match between guest wrestler Alkaia (from ALPHACATZ in Czech Rebublic), and one of the Submission Room's more experienced wrestlers, Jade.  One look at Alkaia and you can see she is solid muscle, and so it's clear that Jade is in for a tough match.  But Jade isn't going to be intimidated by the Czech and fans of Jade know she has won matches in the past against much larger wrestlers.
London Submission Room owner, Pippa the Ripper, introduces the two wrestlers and Jade and Alkaia get to their knees and start. This quickly turns into an intense match with both wrestlers having to draw on all of their experience. As you would expect from an experienced wrestler Jade's defence is good, making it difficult for Alkaia to lock on. However, Alkaia is clearly the stronger and at one point, she shows just how strong she is by literally powering out of a head-lock that looked like it was going to be a certain point for Jade and with the point denied, it's Jade who now finds herself in Alkaia's clutches. It's about two-thirds through the match before the first submission is won, but the match is far from over. This was a great start to the Christmas live event."
Here is the link to the Submission Room: http://www.thesubmissionroom.co.uk/
There is always something great going on at the Submission Room.
Great teamwork never goes out of style.


Laws of Teamwork – The 10 Commandments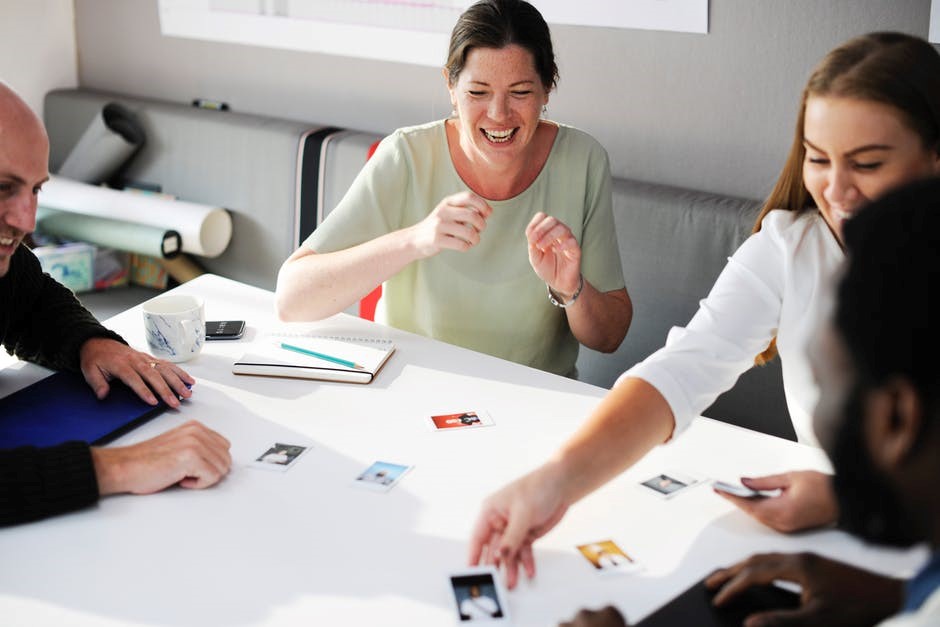 By Dale Roach 
Teamwork is a word that is being used by many organizations in many different ways. What one group defines as "teamwork" does not mean the same for another group. So, what exactly does the word "teamwork" mean?
Laws of Teamwork
To help you understand and have a basic working knowledge of "teamwork" here are the Ten Commandments for healthy team development.
Everyone on the team is equal. No one is superior to another on the team.
2. Each person on the team is called upon to use his or her unique skills. Individual team member skills are essential for a strong team to develop.
3. Real communication on a team cannot be dominated by one or two individuals if the team is to be successful.
4. Organization of teamwork is not a "top-down" organization. There is not a "president", "boss", "chairman", etc. However, every team does need a coach.
5. Opinions are unique; therefore if a team is to be successful each person must share their unique opinions.
6. Each person of a team must be willing to develop their unique skills. Teamwork training is necessary for the success of any team.
7. Teamwork calls upon the individual to merge their concepts and ideas with others. This intensifies the overall talent of the team. A willingness to share is absolutely needed.
8. True teamwork can never be accomplished by one individual telling others what to do. Everyone's voice must be heard and appreciated.
9. Teamwork can get a task done quicker when many people are involved. Rule number nine is to be sure everyone is involved, always!
10. There may be times when a task may take more time due to the diversity of opinions, however, when the team makes a decision the results will be powerful!
Team Theory
Teamwork is a concerted effort of many diverse talents and skills to accomplish a task that cannot be accomplished alone. Teamwork has been understood as far back as ancient times. The ability to accomplish a teamwork task calls for the individual to be dedicated to the unified effort. Greater things can be accomplished when the many become one. That is the simple explanation of teamwork.
Since 2006 Dale Roach has been the Director of Missions for the Moriah Baptist Association in Lancaster, SC. Dale holds a Bachelor of Arts from Gardner-Webb University, Boiling Springs, NC, a Master's degree from Southeastern Baptist Theological Seminary, Wake Forest, NC and a doctoral degree from The Southern Baptist Theological Seminary, Louisville, KY. Dale's doctoral thesis is entitled " A Consultant's Strategy for Team Development Within the Local Church.'
Since 2009 Dale has been developing a website called LIKE A TEAM at http://www.likeateam.com. The focus of the website is to provide resources for team development. http://www.likeateam.com
~ ~ ~


Opening photo credit London Wikimedia
https://ezinearticles.com/?Laws-of-Teamwork—The-10-Commandments&id=4642470
Article Source: https://EzineArticles.com/expert/Dale_Roach/603094
Article Source: http://EzineArticles.com/4642470