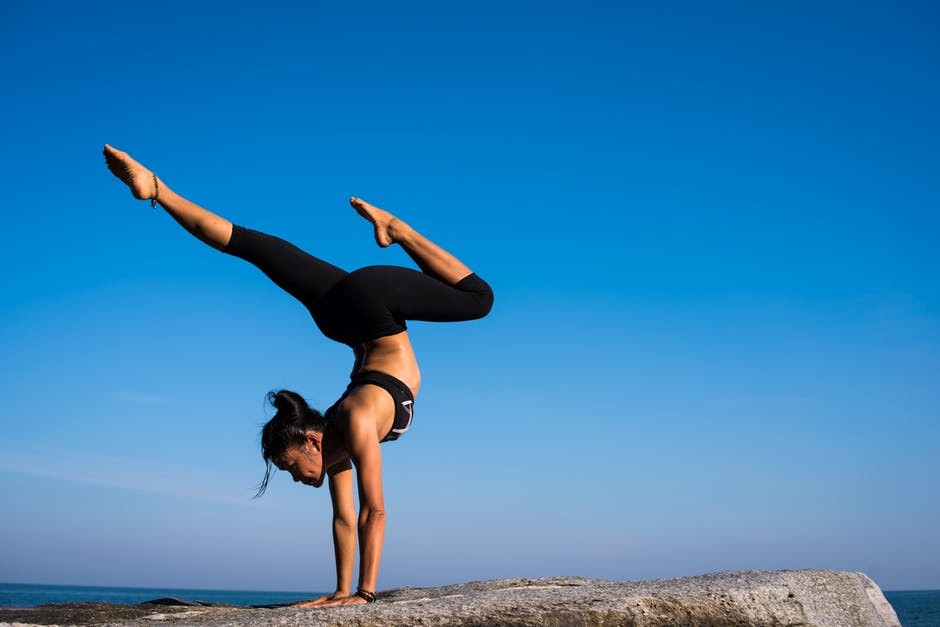 So many female submission wrestlers could easily serve as Fitness Models as well, given their hard work ethic in the gym.
Please look at the body of Miss Mayhem, as of this writing out of Tampa, Florida.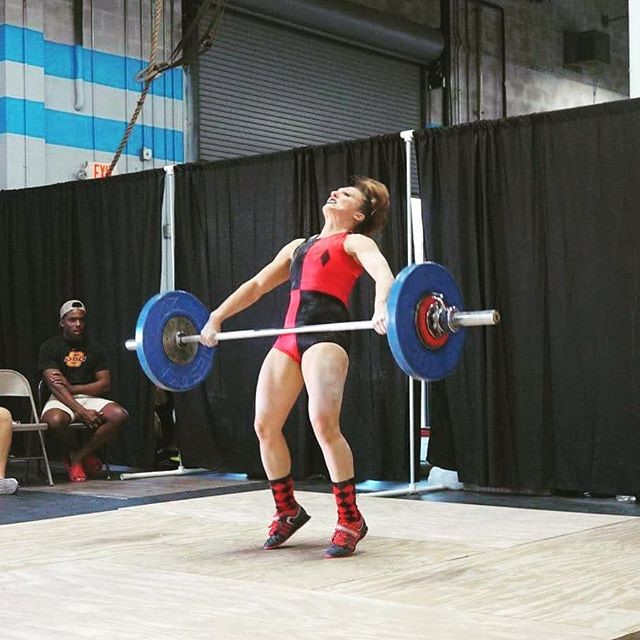 fciwomenswrestling.com article, wb270 photo credit
She is super sexy and as you can see in fantastic shape.
At her WB270.com profile she smiles, "I am a weightlifter and was a wrestler. I am extremely strong and once in my scissors you cannot escape."
For a session, her email is Miss_Mayhem300@hotmail.com
We discovered another sexy girl with a very fit body from Montreal. Her name is Jumuscle.
fciwomenswrestling.com article, wb270 photo credit
Look at her sexy body.
Here is what she says at her profile. "I'm a heavyweight FBB.  I'm also very very strong.  Here is a little bio of my sport I did. 37 years old. Bilingual. Well-rounded natural athlete.  Played team handball and rugby at the national level.  Currently train in bodybuilding.  Also enjoy taekwondo, volleyball, swimming, ultimate Frisbee, biking, rollerblading and more.  Personal trainer."
A Personal Trainer. That's a wonderful skillset that lends to being a Fitness Model.
Jumuscles email is musclegirlmtl@gmail.com
Please enjoy the following article that may help you see why we are so excited about the Fitness Modeling Industry. We created our own page.
https://femcompetitor.com/fitness-beauties/
Fitness Modeling Is a Growing Industry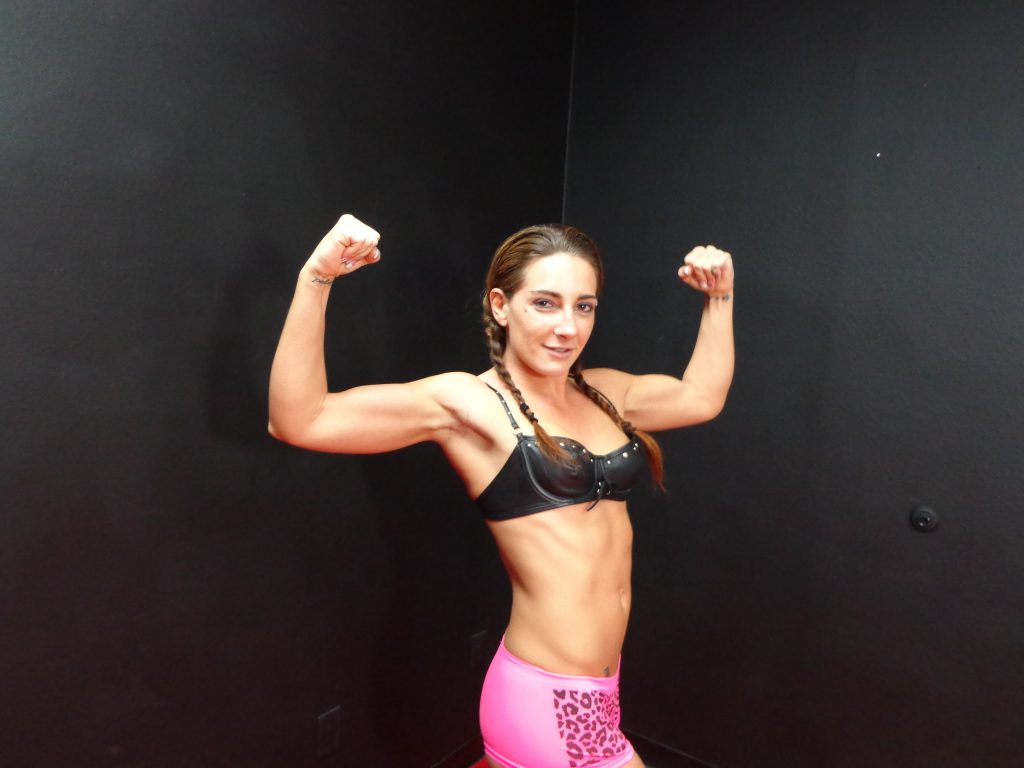 fciwomenswrestling.com article, femcompetitor, grapplingstars.com photo
The fitness modeling industry needs a model to stay in extraordinary shape, however, there's really less focus on muscle building and more on the overall physique, therefore fitness modeling is not a lot about how large your muscles are but instead how fit you look.
Most female fitness models are lean and ripped with feminine curvatures, even though you will find occasions when female bodybuilder types are utilized in the modeling world, it's not as common since feminine looking fitness models usually get the majority of the work.
Many people who attempt to enter the modeling industry frequently don't succeed since they're uncomfortable while posing for the camera. One must have the ability to pose in a variety of positions, while continuing to be comfortable, as though the pose was natural. The shot can include sitting on your feet, balancing, and you must have the ability to hold yourself in different poses before the shot is finished.
The easiest way for any fitness model to rehearse different poses would be to practice before their photo shoot. She must start by practicing flexing her arms to exhibit her level of fitness, in addition to her legs and core. Each part of the body may play a completely different part within a shot and you must have the ability to control every aspect of your body.
Practicing the fundamental poses, for example quarter turns and front and back double biceps will help a fitness model establish more modeling jobs as she'll display her fitness level.
Typically, for every fitness model photo shoot, you may need to perform different workout techniques for the camera. This can require you to know lighting configurations and know where your mark is. If you move from your mark, it may mess up the shot.
Other important showing points in fitness modeling are your facial expressions. When rehearsing while watching mirror, you should be practicing facial expressions to make certain that you will exhibit a number of looks. When the shot requires an image of you performing a major workout and the shot should include your face, the shot won't come out as it is intended if you don't have the proper facial expression.
The truth is this type of model has more to carry out than simply flexing muscles while watching camera. You will constantly have to understand the lighting, where your mark is, and focus on your facial expressions, this should not be a problem for you if you run through your fundamental poses before your photo shoot.
If you've been wanting to break into the modeling industry but had no idea where to find good information about how to do it, you can let go of that excuse today!
Want more ways to get started and make the most out of your modeling career? Marcia McLaren is the host and founder of Modeling Jobs Headquarters, recognized for generous and honest modeling advice on the internet to give you everything you need to make your life easier as you begin your career as a model. State specific modeling agencies, training, step-by-step hiring process. Visit http://www.modelingjobshq.com to learn how to avoid the costly pitfalls of modeling and gain the upper hand in your career.
~ ~ ~
fciwomenswrestling.com article, opening photo via Chevanon Photography pexels.com
Article Source: https://EzineArticles.com/expert/Marcia_McLaren/1497461
Article Source: http://EzineArticles.com/7636210 
https://ezinearticles.com/?Fitness-Modeling-Is-a-Growing-Industry&id=7636210
http://www.wb270.com/ind/jumuscle.htm
http://www.wb270.com/ind/missMayhem.htm
https://femcompetitor.com/fitness-beauties/