Female Wrestlers, On The Mats Or In Life, Learn Self-Defense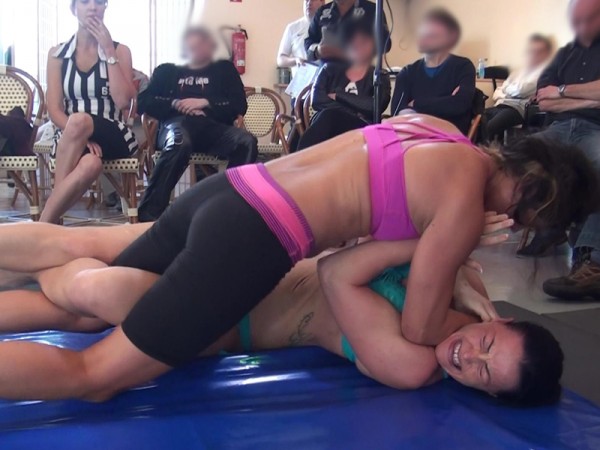 Genres perfected by the Lifetime Movie Network can be enjoyable to watch on a rainy night curled up by the fireplace with a glass of wine.
They've got the jilted lover stalks their prey formula perfected.
Wise is the woman who learns how to protect herself.
Self-Defense classes in 2018 should be on every woman's bucket list if she has never taken one.
Need convincing?
All we have to do is turn to film for some motivation.
It's another Lifetime Gem and it sure got the job done.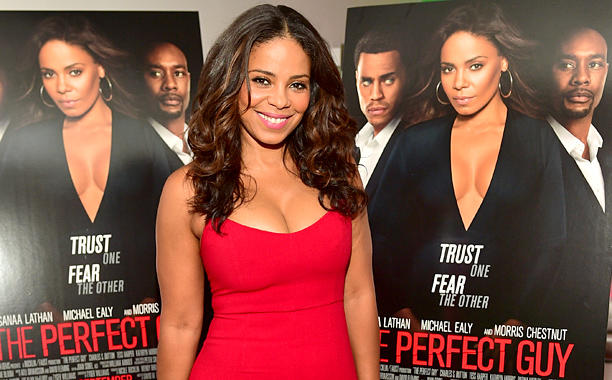 The Perfect Guy is a 2015 American romantic thriller film directed by David M. Rosenthal, produced by Tommy Oliver and written by Alan B. McElroy and Tyger Williams and stars Sanaa Lathan, Michael Ealy, Holt McCallany and Morris Chestnut.
Mr. Ealy and Ms. Lathan also served as executive producers on the film.
The film definitely connected with audiences.
The Perfect Guy was released in North America on September 11, 2015. The film grossed $60.3 million against its budget of $12 million.
Here is the storyline.
Successful lobbyist Leah Vaughn (Sanaa Lathan) is unhappy in her relationship with her boyfriend Dave King (Morris Chestnut), who refuses to commit to her or her wishes of starting a family, causing them to break up.
Two months later, she meets the charming Carter Duncan (Michael Ealy), who works in IT for another company.
They quickly grow close and he works his way into the hearts of her friends as well as her mother and father. On their way home from a trip to San Francisco to meet her parents, a stranger at a gas station asks Leah about Carter's Dodge Charger. Carter viciously attacks the man before Carter and a mortified Leah drives off when the station's owner orders them to leave.
Distraught over his actions, Leah decides to break up with him that night.
Oh, oh. Oh no.
Over the next several weeks, Carter stalks Leah at her job and makes numerous phone calls, even after she changes her phone number.
Yes, you've seen it all before but they do it with such flair especially led by the gorgeous Saana Lathan.
Sanaa Lathan is an American actress and voice actress.
She has starred in many films, including the box-office hits The Best Man, its 2013 sequel, The Best Man Holiday, Love & Basketball, Brown Sugar, Alien vs. Predator, The Family That Preys, Contagion and Now You See Me 2.
In theatre she was nominated for a Tony Award for her performance on Broadway in A Raisin in the Sun and starred in 2010 in an updated performance of  Cat on a Hot Tin Roof at the Novello Theatre in London. From 2009-2013, she voiced Donna Tubbs in The Cleveland Show.
In our competitive female grappling industry we have so many beauties who are trained in the martial arts that they set a fine example of how a woman can defend herself.
One such beauty who wrestled at the great Femwrestle Events in Germany is Szamanta.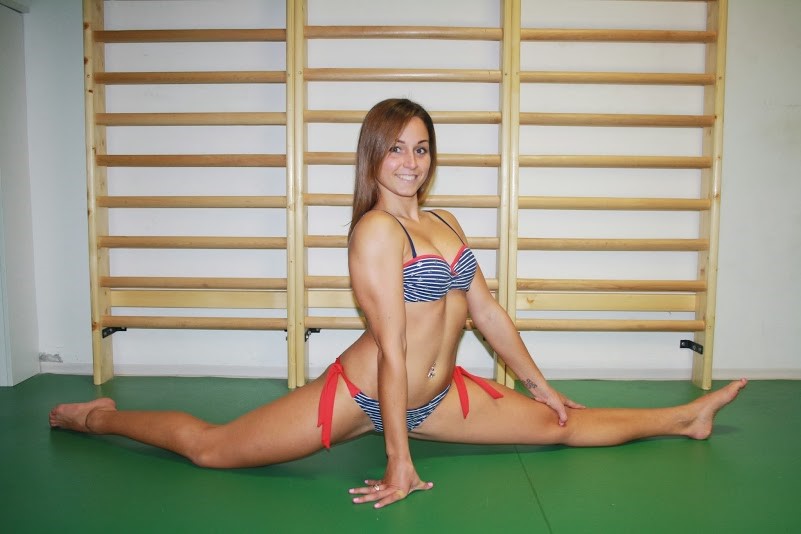 Szamanta is a Session Girl and Grappler from Hungary.
At her WB270.com profile she expresses that she loves to wrestle and dominate.
Thanks for the heads up.
Don't mess with Szamanta.
Self-Defense for women in the modern world will always be important.
We have a visiting writer who has written many blog articles on various subjects and we learned and enjoyed his work on this one.
We think that you will too.


Be Prepared: 5 Self Defense Tips Every Woman Needs to Know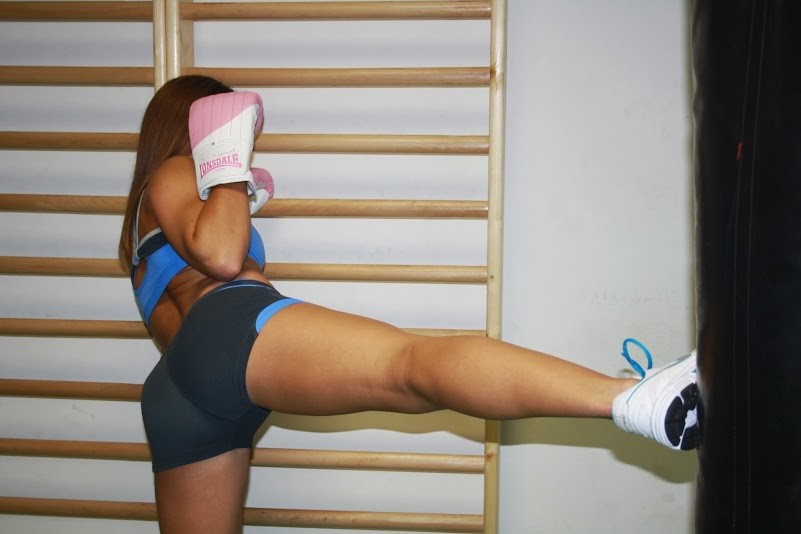 By Dale Harris, Aug 15, 2017
Ladies, we've all been walking down a dimly lit street in the middle of the night, clutching our purse, hoping we get home before someone pops out from behind the bushes.
That feeling of vulnerability is arguably one of the scariest things a woman experiences. The worst part is we face it on a daily basis.
Knowing what to do in stressful situations can save you from experiencing something horrible. You can start by paying attention to this list of self-defense tips.
Follow along and take note. You never know when this advice will come in handy. If it does, you'll be glad you were here.
1. Be Aware
The most basic and most important point is to be aware of your surroundings. If you know what's coming, you can be infinitely more prepared than if it takes you by surprise.
Part of being aware includes not walking with headphones on or staring at your phone. It's important to listen to and see what's going on around you, otherwise you make yourself an easy target. Those shuffling footsteps behind you might not be a good sign.
If you feel like someone is following you, cross the street. If they're still following you, try to go into a store if you're near one.
Also, don't be afraid to look a person in the eye. It will make you seem confident and fearless. This makes it very easy to identify the person in a lineup if needed.
2. Follow Your Gut
If you ever feel unsafe in a situation, trust your gut. It's always better to be too cautious than be the victim of a violent crime.
The most common instance in which a person dismisses their gut feeling is when they try to rationalize something. The thing about intuition is that it's a learned feeling. Years of experience have led you to believe that funny feeling means something bad might happen, so don't ignore it or brush it off as being paranoid.
3. Fight Back
If you ever find yourself in a situation that turns violent, don't let fear cripple you. It'll make you incredibly vulnerable to your attacker.
Next, figure out how you can fight back. If you're being choked, lift your arms up over your sides and bring them down together, straight and fast to one side. Avoid grabbing your attacker's hands and trying to pull them off your neck, this could compromise your breathing.
If you carry any self-defense, use them. Pepper spray your attacker the first chance you get. You don't want to be in a situation where you can't reach your devices anymore.
4. Predicting Behavior
Another important part of self-defense is realizing when a person's behavior can turn violent. Most attackers begin by trying to gain your trust. They might try to lure you somewhere dark and empty.
Don't fall for tricks like these. Even if it's the most charming person you have ever met in your life, stay alert.
5. Take A Class
One of the best things you can do is take a class. Not only will it motivate you to stay fit, but it'll also teach you everything you need to know about defending yourself. Feel safe and confident knowing these lessons have your best interests are at heart.
Self Defense Tips and More
If you find this list of self-defense tips helpful, share it with your friends and check out the Article City blog. There are articles on many different subjects, including women, humor, and marketing.
HERE ARE OTHER ARTICLES BY MR. HARRIS ON HIS BLOG PAGE
https://www.articlecity.com/blog/author/daleharrisseowriter/
~ ~ ~
OPENING PHOTO fciwomenswrestling.com, grapplingstars.com femcompertitor.com article, femwrestle.com photo credit
https://www.articlecity.com/blog/prepared-5-self-defense-tips-every-woman-needs-know/
https://wb270.com/eur/szamanta.htm
https://en.wikipedia.org/wiki/The_Perfect_Guy_(2015_film)
https://en.wikipedia.org/wiki/Sanaa_Lathan