FEM COMPETITORS, HOW TO BECOME SKILLED AT JUDO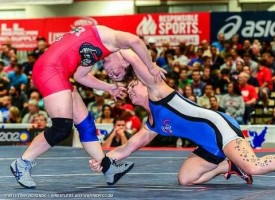 Enjoyment and admiration can be attained watching a mesmerizing woman walk in a gentle way.
Judo, an important form of self-defense that many women are trained and practice, means gentle way.
It is generally categorized as a modern martial art which later evolved into a combat and Olympic sport.
Its most prominent feature is its competitive element, where the objective is to either throw or take down an opponent to the ground, immobilize or otherwise subdue an opponent with a pin, or force an opponent to submit with a joint lock or a choke.
Given the advancement of women in this great ancient sport, they are constantly making news.
On Wednesday, January 10, 2018 as reported at insidethegames.biz, "Rio 2016 Olympic bronze medallist Sally Conway is among the 10 athletes named on British Judo's team for next month's Paris Grand Slam.
Conway, who won a bronze medal at the 2016 Paris Grand Slam, will compete in the women's under-70 kilograms category in the French capital.
She is joined on the team by 2017 World Championship bronze medallists Nekoda Smythe-Davis and Natalie Powell, who will contest the women's under-57kg and under-78kg divisions respectively."
Sally Conway is a British judoka who competed for Team GB in the 2012 and the 2016 Rio Olympics in the women's 70 kg judo event. Ms. Conway won a bronze medal in the 2016 Olympics. She competed for Scotland at women's 70 kg judo event at the 2014 Commonwealth Games, where she won a bronze medal.
Congratulations are in order.
In our fully competitive female submission grappling industry we love that our world is comprised of many beautiful Session Girls who are skilled in the gentle way.
"I have a self-defense mind. I've had it all my life."… Conor McGregor
Let's gently walk over to the camp of the Judo Princess.
Cameron is her name. Judo has brought her a measure of fame.
Here is what her profile expresses. "I'm from Memphis, Tennessee, which is where I had my first taste of Judo, being thrown around the mat by a much larger guy, and I was hooked.
Altogether, I have been practicing Brazilian Jiu Jitsu and Judo for about 5 years total, although BJJ is my real passion.  I compete at an advanced level with a gi and without, as often as I can, and I am nationally ranked.  I also held the title of state champ in MS and TN at the same time last year.
I am ranked a BLUE belt in Brazilian Jiu-jitsu and a Green belt in Judo… but I'm working very hard on my next belt in BJJ.  Before BJJ I played soccer which kept me in great shape, I also like to attend Yoga classes – it keeps me in tune with my body and my flexibility has been greatly enhanced, and continues to make me a better grappler.
I have trained Brazilian Jiu-jitsu in 6 different countries, and over 20 different cities, making my game quite unique.  I also took Muay Thai kickboxing classes in Holland (in Dutch) which was a huge step for me and might pave the way for an MMA career one day. I love what I do, and have fun doing it :-)"
Beautiful and tough. What a great combination. We wish her the best on her MMA pursuit.
For a memorable session her email is: TempestWrestling@aol.com
If you are a female athlete contemplating becoming more involved in the world of Judo, we have a visiting speaker who would like to share some suggestions.
The Major Things That You Need In Order To Be Good At Judo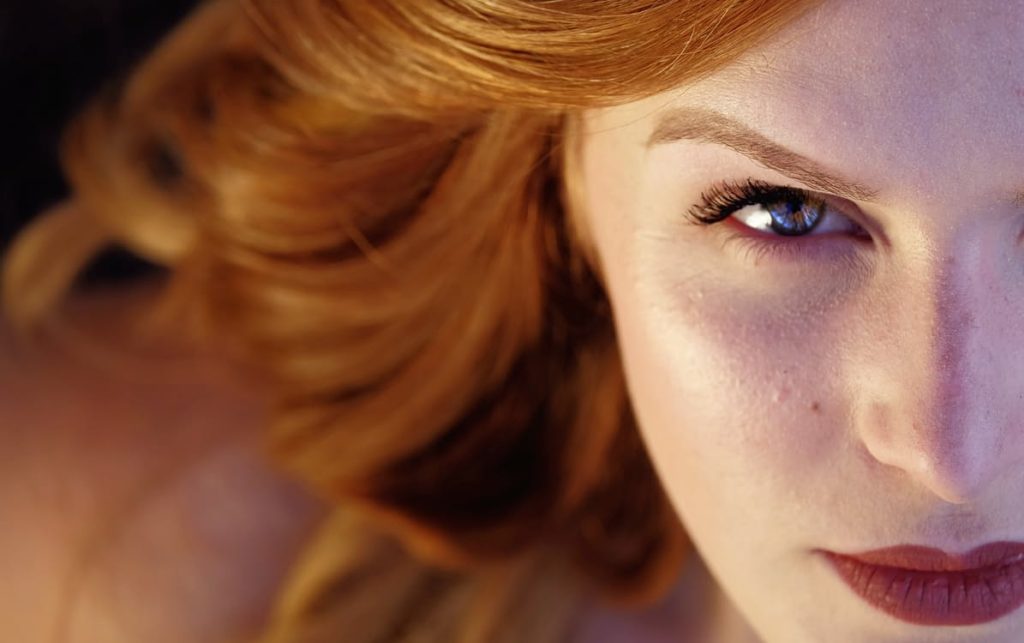 Everybody knows…. well, almost everybody that knows that I started judo at the age of seven and stopped when I hit 13. My parents decided to move from Miami, Florida up north to Pennsylvania and I had to say "bye-bye" what I hoped would be a great judo career.
Well, what does all that mean?
Well, first it means that there MUST be another way to get good at judo without actually DOING judo.
I know it sounds ridiculous, but an athlete that I coach personally also took a long layoff from Judo and we worked together to get him all that way to being the number one ranked player in the United States in his division.
How?
Well, here's a dirty little secret and I know you aren't going to believe me but here's what I found out.
The sport of Judo is as much as a "mental game" as it is a physical one. If you want to improve your judo you need to sharpen your mind!!
A Professor from the well-known Duke University in the United States discovered that finding Simple, yet effective ways to Use your brain can help you Process information, faster and better.
Now what I'm going to say to you right now is completely crazy. BUT I am 100% honest with you and if you are an athlete, a coach or just want to get better at Judo, here are some things that you should do today!
POINT #1
Read. That's right – READ!!
The benefits of reading are enormous. Now don't just read anything. Read, Sun Tzu's "Art of War", read books by Aristotle, Plato, "The Prince" by Machiavelli. Read books on combat, business takeover strategies, and things of that particular nature.
===================================
JUDO IS A THINKING SPORT.
===================================
It requires, strategy and tactics and knowing when to strike and at the right time.
Think about this. How many times has someone accused you of kicking them while doing judo? Many, right. You want to know why? Because a well-timed kick is a foot sweep and poor timed foot sweep – is a kick! Read and get mentally sharp – you will be amazed at how your focus will increase.
POINT #2
Play Chess! If you don't play chess – start playing. Get a book and learn. How often have you heard about a tennis match, football game, wrestling match or a mixed martial arts fighting seeming just like a "chess match". Heck, you've heard the reference many times, haven't you? So if Judo matches are just like chess matches (and they are) – why don't you play chess!?!?!?!
Let me share this inside story with you….
During the years of 2003 to 2004 I don't think that you could have walked in the cafeteria at the Olympic Training Center in Colorado Springs, Colorado without seeing at least 3 to 4 matches of chess being played at breakfast, lunch and dinner.
Before and after practicing everyone was playing.
Why?
Because the game of Ches, like Judo requires YOU to see things 3, 4, 5, 6 and sometimes 7 moves ahead. You have to anticipate what is going to happen, You have to make and take CALCULATED risks, you have to do all of these things while playing. Chess is the best (and might I add safest) way to get an 'extra' practice in that will drastically improve your judo. Just think about some of the best judo players and grappler that you know. I'll give you a list:
Lloyd Irvin:
Lloyd was my Brazilian Jujitsu coach, training partner and my judo student and then he became my judo coach. He's won several National Judo Championships and is a World Jujitsu champion. And he was selected by the United States Judo Federation as the International Coach of the Year in 2002. When it comes to match strategy he is like a genius. He coaches Ultimate Fighting Champion Brandon Vera and he is known all around the world as "The Grappling Coach". He gets up every morning and either reads or writes in order to keep his mind sharp and stay on top of the numerous businesses that he runs.
Jimmy Pedro:
Jimmy Pedro is a 4-time Olympian, a 1999 World Judo Champion and a 2-time Olympic Bronze Medalist. He's also a graduate of Ivy League, Brown University, the author of a book and runs and operates his own business.
Robert Berland:
Robert (Bobby) Berland is a 1984 Olympic Silver Medalist, a graduate of San Jose State University and currently he owns and operates a successful printing business in Chicago. He was also a coach on the 2004 Olympic Team staff and I had the opportunity to speak with him on several occasions and he is "sharp" as a tack. And although not a judo player, this man is a wrestler and an excellent example of why you should keep your mind sharp and also why you should take the time to add "the listening of classical music" to your list.
******Key Point*******
(and honestly, just my opinion)
Instead of pumping rap music, R&B, heavy metal and rock -n- roll through your eardrums, try a little classical music.
Why?
Well, other styles of music tend to make you operate off of an emotional high. Before competing I never listened to music – I needed to think! I can't think with garbage being pumped into my head. It's the equivalent of trying to concentrate on something and people are talking in the background. You 'can' concentrate, but you have to use some of your mental energy in order to 'block out' the background noise.
I digress…
Last but not least, make sure you check out…
Alexander Karelin
And if you don't know who he is then it is best if you find out RIGHT AWAY. From 1987 to 2000 he was UNDEFEATED. He holds 9 World Championships and 3 Olympic Gold Medals. He also holds a Doctor of Philosophy (Ph. D. in Education). He listens to classical music regularly and is also an avid chess player. And in JUDO, our job is not only to advance in judo, but in life.
The lessons that we learn in Judo and from Judo should allow us to build quality character, good self-esteem, quality morals, sound ethics and good citizenship.
I found out that the most important things that you need to have in order to become a great judo player is the ability to get in shape and the willingness to learn.
An open mind and a fit body – those are the things that you need – FIRST!!
http://www.JudoScoutingReports.com – Dr. Rhadi Ferguson is a 2004 Olympian in the sport of Judo a Mixed Martial Arts Coach and Competitor and was nominated for one of USA Judo's highest coaching awards in 2006, The "Doc" Counsilman Science Award which is for a coach that utilizes scientific techniques and equipment as an integral part of his or her coaching methods or has created innovative ways to use sport science. It is Dr. Rhadi Ferguson's hope and goal that all persons will study and become better judo players and he has created various judo products to help the masses. One of them being http://www.JudoScoutingReports.com
~ ~ ~


OPENING PHOTO  via Bleacher Report
https://ezinearticles.com/?The-Major-Things-That-You-Need-In-Order-To-Be-Good-At-Judo&id=6043200
Article Source: https://EzineArticles.com/expert/Dr._Rhadi_Ferguson_PhD_/93793
Article Source: http://EzineArticles.com/6043200
https://www.brainyquote.com/topics/self-defense 
https://en.wikipedia.org/wiki/Judo
https://www.insidethegames.biz/articles/1059965/olympic-bronze-medallist-conway-headlines-british-judos-team-for-2018-paris-grand-slam
https://en.wikipedia.org/wiki/Sally_Conway
https://wb270.com/eur/izabellaM.htm
https://wb270.com/ind/cameronNY.htm