Female Wrestlers, Need Non-Sugar Energy? Turn To Tuna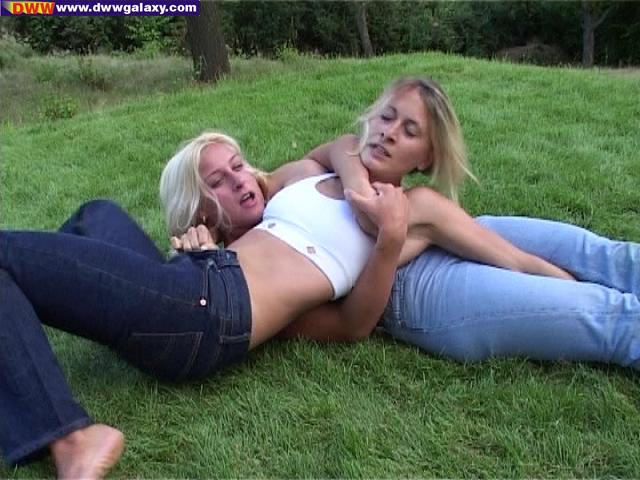 Anushka Sharma is an actress and film producer.
She has established a career in Hindi films, and is one of the most popular and highest-paid actresses in India.
She is the recipient of several awards, including one Filmfare Award from seven nominations. Born in Ayodhya and raised in Bangalore, Sharma had her first modelling assignment for the fashion designer Wendell Rodricks in 2007 and later moved to Mumbai to pursue a full-time career as a model.
As of September 2014, Ms. Sharma is pursuing a Master of Economics degree through correspondence.
She started practicing vegetarianism in 2015. The Times of India has listed her as one of "Bollywood's hottest vegetarian celebrities".
As we researched her brilliant career, one of the often used descriptive words of her ascension is energetic.
In our fully competitive female submission wrestling industry one beautiful girl that has ascended to the top of our world is Mystique.
No matter the skill level of her opponent, Mystique brings a passionate infusion to every match.
We have seen many champion get upset by a lesser experienced opponent but never Mystique.
She defeats the Fem Competitors that she is supposed to.
Even when she faced the higher skilled warrior in Antscha, though often in a very weak position, Mystique refused to allow herself to be submitted.
When she faces opponents that she is expected to defeat, she virtually always does. One such very skilled Fem Competitor she faced at the great Femwrestle events in Germany is the dangerous Hungarian fighter in Mara.
Mara also has a reputation for defeating the girls that she is expected to. Thoroughly. Now she has to face Mystique and we are very curious as to how she will do.
Mara vs Mystique
MAY 2015 FEMWRESTLE EVENT
The two girls look stealth and ready to roll as there is great anticipation in the air.
Mystique of London has the longer width and depth resume while Mara from Hungary is a Fem Competitor on the rise and one to be taken very seriously.
We suspect this is Mystique's match to win but we say that cautiously.
As the two girls engage a standing battle ensues where Mystique quickly takes Mara to the ground and submits her.
Someone in the audience reminds Honey the ref that there should be no standing. Honey then relays those instructions to the warriors who are quickly ready to go at it again.
Okay, nice rule check.
To the surprise of all, the next round begins with both girls standing again and Mystique swings Mara to the floor with a loud thud.
She tries to smother Mara who won't allow it and escapes but before she knows it Mystique has her in an over the top rear naked choke and it's time to tap out again.
Mystique is now beginning to assert herself and take control fighting from the top position including having Mara find herself in the fetal position before she taps out again.
Now the engagements become slower but more intrusive as Mystique begins to thoroughly yet quietly dominate Mara, even at one point tossing the Hungarian Princess off the side of the mats.
Mara is now starting to spend a lot of time flat on her back finding it difficult to escape Mystique's relentless technique.
More fetal positions and plenty of Mystique control tactics are on the menu until one final choke out of Mara ends this mystery.
It was a very intense and energetic match.
This transitions into energy foods and while this one is often packaged in a can, it's not the same type as a soft drink can.
If you like those Tuna Fish sandwiches, then good for you. Tuna is high in energy. It's also extremely good for you.
At the great educational site eatthis.com regarding foods for energy they share, "While it doesn't have the most pleasant smell, eating tuna fish for lunch can perk you up. Loaded with protein and vitamin B, eating type of fish can provide a great source of energy says Rebecca Scritchfield, R.D.N."
After reading that we are feeling the surge.
We are enticed. We want to hear more.
Educational and enjoyable to read, the group allyou.com explains, "Besides being a stellar source of lean protein, tuna and other fatty fish, such as salmon and sardines, are rich in omega-3 fatty acids, which decrease inflammation in the body. The anti-inflammatory properties help boost your circulation and the efficiency of your heart and other organs, helping you feel less fatigued. Plus, from a convenience and budget standpoint, canned tuna, salmon and sardines offer the same energy-enhancing benefits as their fresh counterparts."
In our group we actually do eat a lot of tuna sandwiches so we can really speak to this subject.
We love it with pickles (who doesn't?), olives, hot sauce, avocado and other fine foods.
So what company have we purchased most of our tuna from?
Knocking on the door at starkist.com their cartoon character, logo and spokesperson Charlie the Tuna welcomes and shares, "StarKist Co. is a food company that is focused on healthy, shelf-stable seafood products in the United States. An industry innovator, StarKist was the first brand to introduce StarKist single-serve pouch products, which include Tuna Creations®, Salmon Creations® and StarKist Selects®. As America's favorite tuna*, StarKist represents a tradition of quality, consumer trust and a commitment to sustainability. StarKist Co. originated from the French Sardine Company, founded in 1917, and first marketed tuna under the StarKist name in 1942. Our charismatic brand icon, Charlie® the Tuna, swam into the hearts of tuna fans in 1961 and is still a fan favorite today."
StarKist Company is a subsidiary of the Dongwon Group.
Who are the Dongwon Group?
"Founded in 1969, Dongwon Group began as a fisheries business and branched out into various sectors including a strong food & beverage manufacturing arm, Dongwon F&B. Dongwon F&B now owns 75% of canned tuna market share in Korea.
Dongwon Industries is one of the world's largest tuna catching companies with a fleet of 36 boats. Dongwon's world class fish procurement and processing capacity builds on StarKist's national brand recognition and distribution networks in the United States to bring world-class seafood to consumers worldwide. Dongwon Group also has a presence in the logistics, telecommunications and construction sectors."
Very impressive.
No wonder their tuna is so good. We will always love Charlie. Talk about high energy.
In this life most of us with busy schedules are often seeking ways to boost and sustain a high energy level to accomplish our goals.
Watching and imitating the lives of energetic stars like Anushka Sharma and our own Mystique is very inspiring. That experience can infuse us with energy.
So can dining on fine tuna.
~ ~ ~
https://www.pinterest.com/pin/432134526721495005/
https://en.wikipedia.org/wiki/Anushka_Sharma
http://www.eatthis.com/foods-for-energy/
http://www.allyou.com/diet-fitness/nutrition/energy-foods/tuna-energy
http://starkist.com/about-starkist