Female Grapplers, Will Leggings Be Your Future Combative Attire?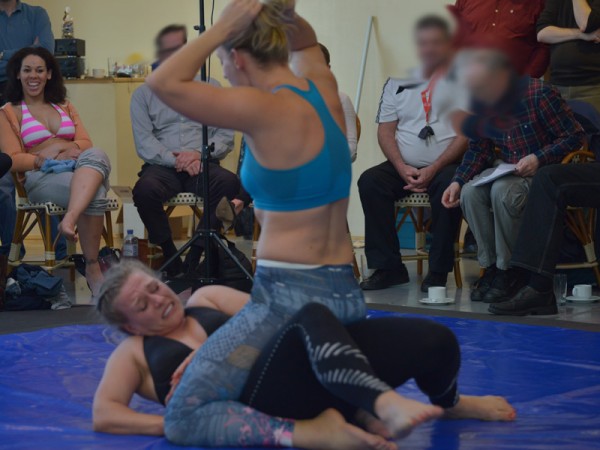 Old ideas that have been around for decades can be re-invented and reinvigorated with a new name and creative innovative marketing.
Poof. They then seem like a brand new idea.
When FCI Women's Wrestling began publishing back in 2013, there were approximately 12-14 universities in the Women's College Wrestling Association (WCWA) that offered full ride scholarships to talented female high school wrestlers.
Just five short years later there approximately 40 that do now.
That is phenomenal growth that matches the surge in participation in girls wrestling at the junior and high school levels.
We hope to have events soon that appeal to a broad audience and given the attire that is still prevalent in our fully competitive female submission wrestling industry, which is mostly erotic, the mainstream public will not accept watching women wrestle in that attire format.
We've suggested the idea of women competing in leggings and others seem to agree with that thought.
Leggings have become so popular that they have replaced the casual wear, especially in terms of pants and blue jeans that women and girls of previous generations desired to wear on casual outings.
Two media giants speak to this trend.
At huffingtonpost.com they express, "Leggings have basically replaced all of our pants and jeans these days, not that we're complaining. Leggings are a literal can't-live-without wardrobe essential, and we're always on the hunt for the most flattering ones that'll holds us in and smooth us out while we're on the go.
That's why we've curated a list of the best figure-flattering leggings out there that are sure to make you look and feel amazing, whether you're in a vinyasa yoga class or are simply running errands around the neighborhood."
You see what we mean?
Now for one more offering.
The intriguing site thesportster.com adds, "WWE's top female superstars have been seemingly quick to embrace athleisurewear as part of their everyday wardrobe. After all, there aren't many women who work out as often as those involved in the business of professional wrestling. These pants help to highlight their extremely-toned lower halves which are no doubt the result of countless hours spent in the gym.
The ladies of WWE not only wear yoga pants but also look pretty darn good doing it. When you get a glimpse of some of your favorite WWE stars sporting these garments, it's easy to see why they have become so popular in wrestling circles."
Now it's leggings.
They are creatively designed, comfortable, stylish and most important, dignified to wear in wrestling.
As important? They are still sexy. Sexy is important. Dignified is more important.
Now back in the day, they used to call them "tights".
Not a bad name nor a great one but we certainly understood what they were wearing.
Will leggings catch on as conventional female wrestling attire? We hope so, especially since many seem to find singlets boring.
If so, we see the need for an upgrade.
A colorful leggings upgrade.
One such match that took place in our industry where both Fem Competitors wore leggings was when Viktoria met Xena at the great Femwrestle Events in Troisdorf, Germany.
Let's walk down memory lane for which, when it comes to Viktoria, it is always memorable.
This is Femcompetitor Magazine's review:
VIKTORIA (HUNGARY) VS XENA (ENGLAND)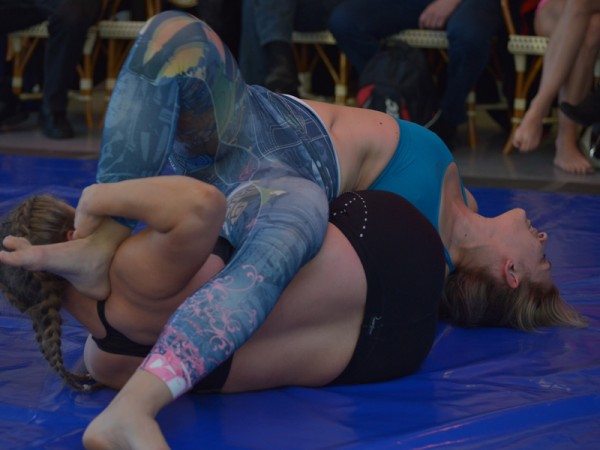 When Viktoria of Hungary meets Xena of England at the Femwrestle 2014 Event, match 13.
We love Viktoria with all of our hearts but as we've written before, when Viktoria wrestles, you never know what you're going to get. She is so talented and experienced that she can defeat anyone, when she chooses to.
Too often she doesn't.
At the Femwrestle Event's Viktoria typically brings her A game but not always.
Once the girls are introduced, Xena holds Viktoria's arm over her shoulder in a mock pre-flip but doesn't follow through and that lets us know the two girls will have a playful fight.
That's fine.
It's the leggings that intrigue us. Is this the attire of the future at least in some circles of our industry?
If you like thick girls with feminine muscle then Xena is the perfect girl for you. She has sensuous strong thighs and a very feminine demeanor.
Viktoria is adorned in an almost light blueish gray tie dye style which suits her well.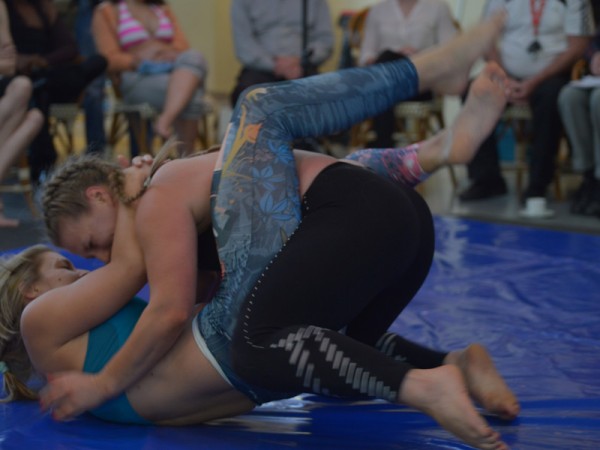 She initially traps Xena in a waist high body scissors and should close the deal but doesn't. The two roll around and soon Viktoria traps Xena in a playful but effective smother and Xena taps out.
In terms of moves and holds, the match does have it all including joint locks, arm bars, monkey flips and monkeying around.
That's all well and good if you love watching a women's wrestling match whose pace stays well within the posted highway speed limit.
LEGGING IS THE FUTURE – WE HOPE SO
We researched some legging companies who seem to take a very interesting and creative approach to their products and here are a few.
Meet Society6.com
"Society6 is home to hundreds of thousands of artists from around the globe, uploading and selling their original works as 30+ premium consumer goods from Art Prints to Throw Blankets. They create, we produce and fulfill, and every purchase pays an artist. Simple, but huge.
Further, we've been humbled by the opportunity to foster an international community of incredibly talented creatives. Whether you're an artist or not, we hope you'll rally around the same flag we do. Join us in empowering independent artists worldwide."
Sounds very creative. Wouldn't you agree?
How about inkrocks.com.
"One of our passions is art and the other is keeping our customers satisfied and proud with their purchase. We at Ink Rocks, are a group of individuals with a passion for creativity and design.
Why have the same old boring high street design as everyone else?
Each of our designs are all created by our small in house design team, specifically tailored to you."
We loved that creative thinking too.
One other company that really caught our attention is BELOFORTE.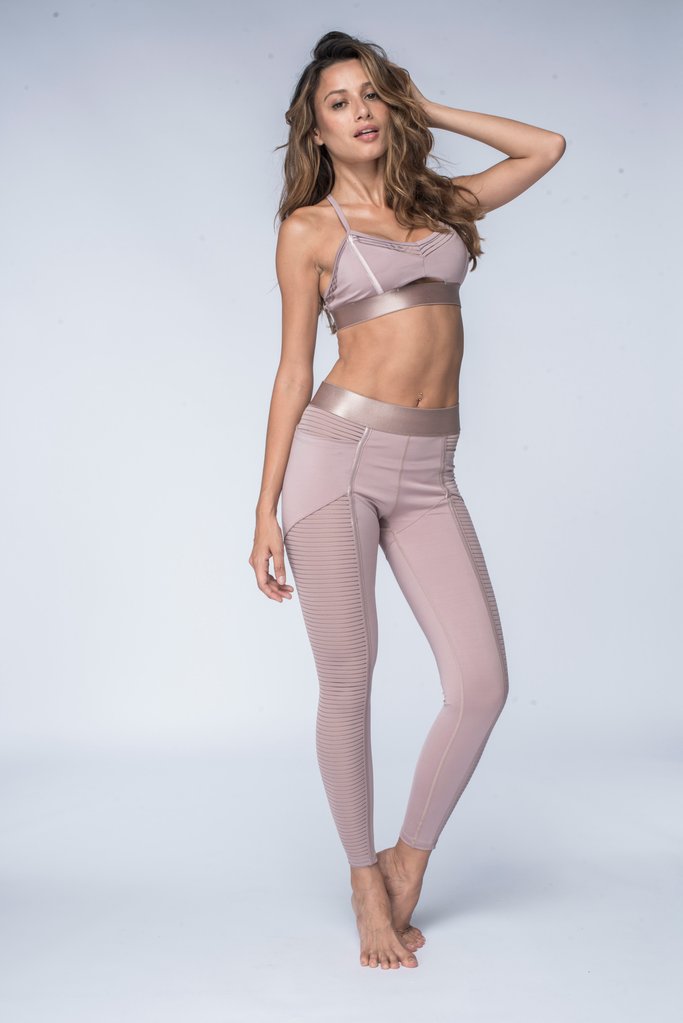 Would you like to briefly hear their story and briefly meet the owners?
At belo-forte.com they warmly share, "BELOFORTE is the collaboration of founders Whitney Quaresma and Kevin Dorey. Both shared a vision in building a brand founded on their passion to creatively inspire people through a product while affecting positive change in their local and global community through sustainable practices. The BELOFORTE line is their assertion on activewear for the modern woman.
The label was born from the collaborative minds of its two founders. A brand built in the image of our Creative Director; BELOFORTE seeks to evolve artistic beauty with functionality and strength. Our name is derived from the Portuguese words for beauty & strength. BELOFORTE is an interpretation of apparel for women who want to exude those two traits. The brand is committed to crafting clothing for the woman whose confidence determines her style, and whose style defines her strength and beauty."
Yes, yes, yes. That's what you call having a wonderful way with words and a wonderful way with style.
It's a very nice way to place a creative spin on an old idea with style and new pizazz.
~ ~ ~


http://wrestling-movies.com/catalog/vendor/Xena_vs_Viktoria.html
https://www.redbubble.com/about
https://society6.com/leggings/wrestling
https://inkrocks.com/products/usa-wrestling-womens-leggings?utm_medium=cpc&utm_source=googlepla&variant=44132329610
https://www.thesportster.com/wrestling/15-female-wrestlers-all-guys-love-seeing-in-yoga-pants/
https://www.huffingtonpost.com/entry/the-best-figure-flattering-leggings_us_59a6c7b3e4b00795c2a30d90
https://belo-forte.com/collections/leggings
https://www.bustle.com/p/11-fashion-companies-run-by-girl-bosses-to-keep-supporting-43025