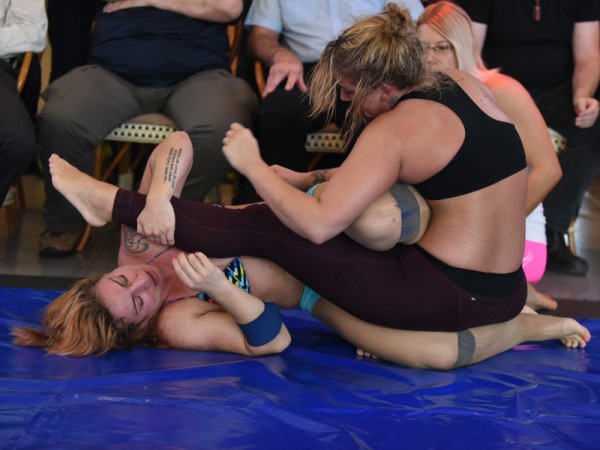 Ever since the beautiful stealth Karine of Germany engaged in battle on the mats by the mighty Danube River, it is easy to fall madly in love with German female submission wrestling.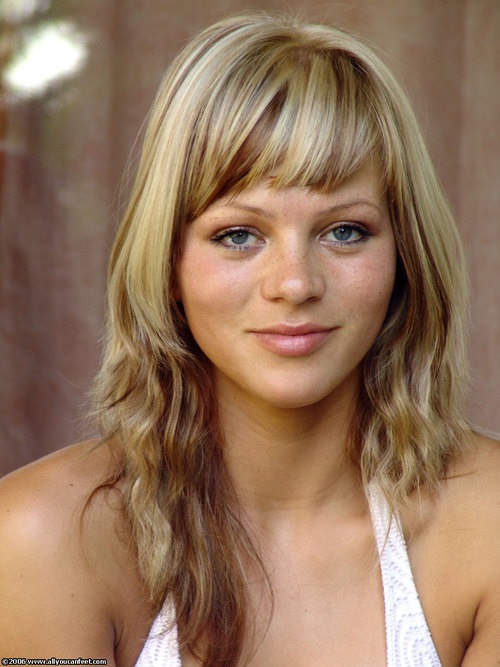 fciwomenswrestling.com article, wikia photo credit
The landscape has changed over the years and we are happy to report there are numerous German maidens to watch with admiration.
When we travel to Troisdorf, near Cologne, fantastic female submission wrestling is found at the Femwrestle Company.
One of the exciting girls to watch is the blonde fitness muscle beauty Brenda who has wrestled in at least six matches, mostly against the Czech girls.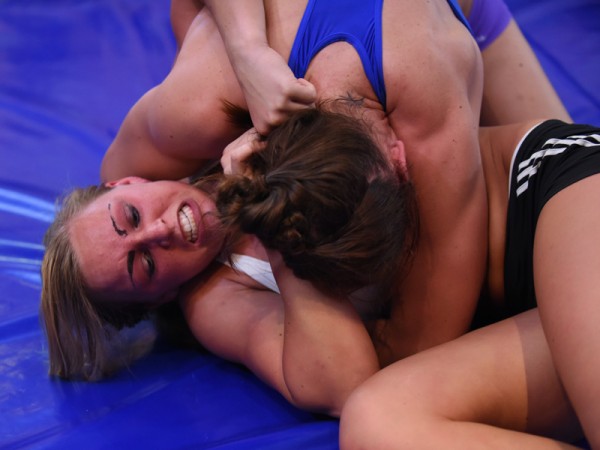 fciwomenswrestling.com article, femwrestle.com photo credit
Another Deutschland Princess has emerged in a shapely girl named Amazon Warrior.
We purchased her match against Kaysha Brasil and let us tell you that it is one furious close battle.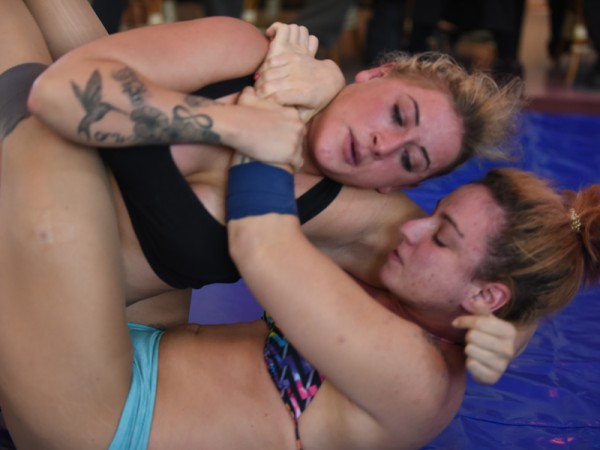 fciwomenswrestling.com article, femwrestle.com photo credit
This one goes back and forth and as soon as a submission seems inevitable, one of the girls escape.
Here is that match description.
Now a great fight with world class and black belt Bjj Kaysha from Barsil vs German mma fighter Warrior Amazon. The German girl has much more weight than Kaysha and this can be a problem for most girls. Let's see what happens in this very intense match.
We saw and loved it.
If you ever would like to attend a Femwrestle match and travel to Troisdorf, you might want to enjoy this quaint city as well.
The larger nearby city is Cologne which is about 30 minutes away.
By Monika Petra 
Germany Travel Tip – Discover Cologne
There are many ways to discover a city. One way is definitely through the taste of local foods and drinks. It's fun, delicious and tells a lot about the cultural heritage. Some dishes are only served or liked in a particular season, depending on the availability. Typical winter dishes will be a bit heavier while starting in early summer; people prefer fresh salads, fruits and vegetables. Tradition also still plays a role in the daily lives of Germans and thinking about the winter season in Cologne, one might picture Spekulatius, freshly roasted chestnuts and Reevkoche.
The Spekulatius is a kind of cookie made of short-crust and typical Christmas season flavors like cardamom, clove and cinnamon are added. Sometimes almonds or butter intensify the lovely taste. The Spekulatius is originated in the Rhineland, Westphalia, where it is a typical Christmas cookie, but also home in the Netherlands and Belgium. It's not just a cookie, but traditionally baked in wooden or metal molds, telling the story of St. Nicholas or Santa Claus. On the 6th of December St. Nicholas and his helper visits the children in Germany and gives them presents if they behaved well throughout the past year. The name Spekulatius in fact leaves room for speculations but is believed to stem from the Latin word for Bishop/speculator, with the meaning of an observer or custodian of a Christian community. Spekulatius are baked for the evening of St. Nicholas Day in remembrance of the legendary Bishop Nikolaus von Myra who gave bread to the poor. Another legend, more commonly known is that he gave gold as a present to 3 despaired virgins. In the middle ages he was the patron saint of the corn dealer. That might explain why a windmill is a popular mold for the world famous Spekulatius.
My first visit to Cologne was in winter and when I left the train station in direction of the magnificent cathedral, my eyes got caught by a man with a huge pan in front of him, frying chestnuts; until then I only knew horse chestnuts, which you can't eat. Later I found out that they thrive in a climate where also wine grows and that they are mostly cultivated in Italy, Corsica, the former Yugoslavia, Romania, Bulgaria, and in the south-west of Germany. It is because of the Romans in Cologne, who loved to eat chestnuts, that the first trees were planted in the Cologne and Bonn region and they are still loved today.
Another simple specialty that comes as a main or side dish is known in Cologne under the name Reevkoche and is nothing else but a tasty potato fritter. You can enjoy them as a snack while strolling along Cologne's famous shopping malls or try them in a restaurant, traditionally served with brown bread and butter; and sugar beet molasses, apple sauce or cranberries. Reevkoche are an all-time favorite and fine cuisine in Cologne serve them with smoked salmon or steak tartar, or topped with ham and melted cheese.
In Christmas season there are many markets around Cologne but one should be specially mentioned talking about traditions. It is called the Medieval Christmas Market, located next to the Chocolate Museum which is famous for its Chocolate Fountain, directly on the banks of the river Rhine and has become a true highlight on the Cologne Christmas Market scene over the past 8 years. Hundreds of thousands of visitors from all over the world join in this event with its own special atmosphere. You will dive in a thrilling world of the picturesque Middle Ages. Medieval craftsmen will be working on their typical products while telling some ancient tales. The air will be full of fine scents: oriental spices, freshly homemade bread, roasted mocha, tasty grilled wild boar and a lot of more exotic treats of the good old days. Try the very special lovers drink (spiced hot red wine); a hot mixture served in old stone jugs, or taste the freshly brewed black Sünner-Beer from a traditional Cologne Brewery. Jugglers, jester and medieval musicians will create a jolly atmosphere and daily changing, authentic cultural program with multiple attractions beginning every hour, make a visit really a special treat for the whole family.
This is an example of what you can do in Cologne while traveling in Germany. If you want learn more about Cologne we compiled a more comprehensive Cologne travel guide in collaboration with local residents that provides unique travel insider tips which you can use during you Germany vacation.
This article has been written by Monika Petra. She likes to write Germany related travel articles on Live Like a German – a site for exploring Germany, to learn more about its culture / language, and to find great Germany vacation rentals [http://www.live-like-a-german.com/vacation_rentals] or holiday apartments when going on a Germany vacation.
~ ~ ~
Article Source: http://EzineArticles.com/expert/Monika_Petra/781584
Article Source: http://EzineArticles.com/5693444
http://ezinearticles.com/?Germany-Travel-Tip—Discover-Cologne&id=5693444