Brianna Kelly, San Diego Session Girl Loves Jiu Jitsu & Judo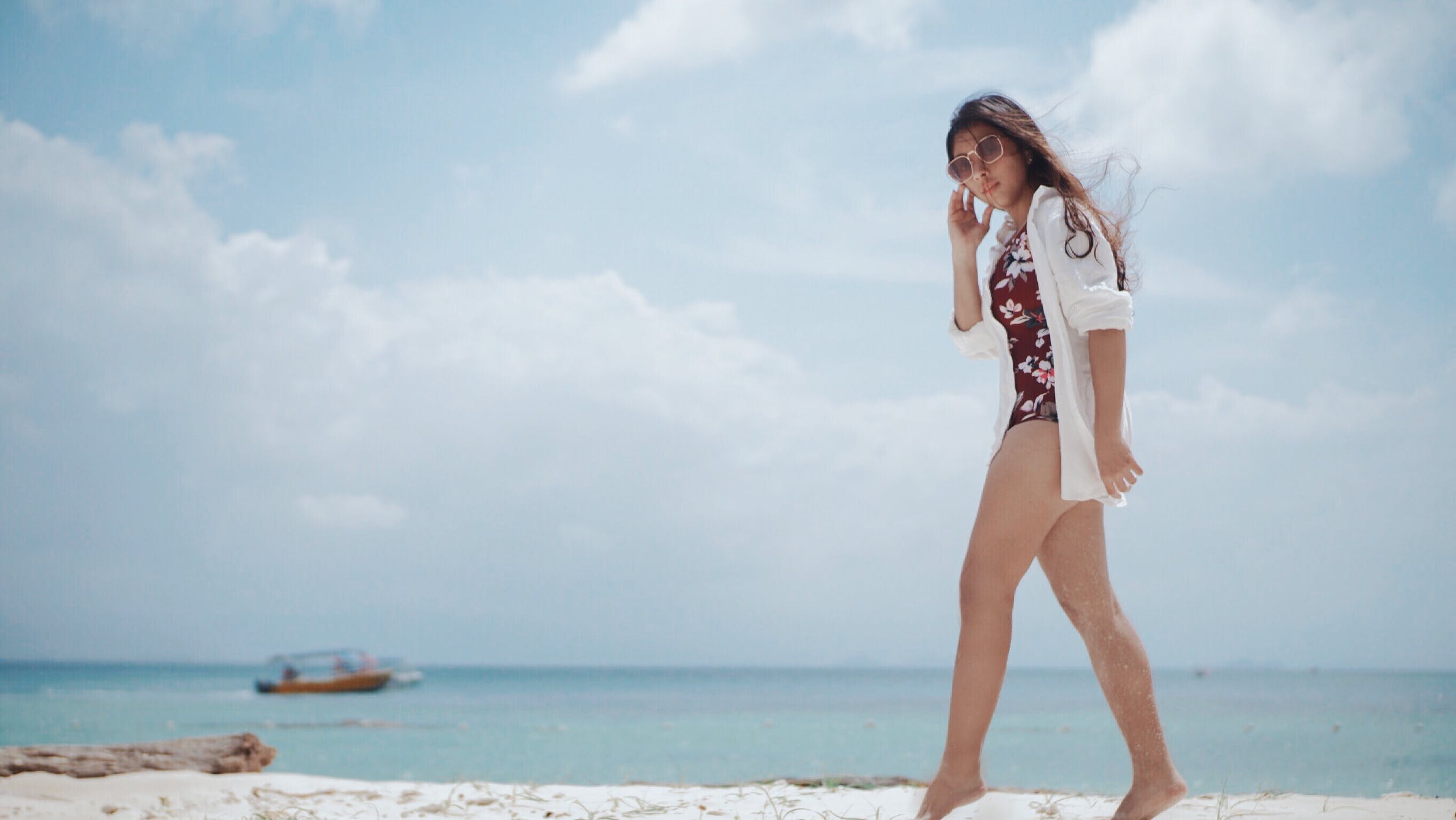 Session Girls are often the epitome of good health and athletic prowess.
Part of the foundation of their heroine like skillsets are their MMA training.
One such beauty is Brianna Kelly of San Diego.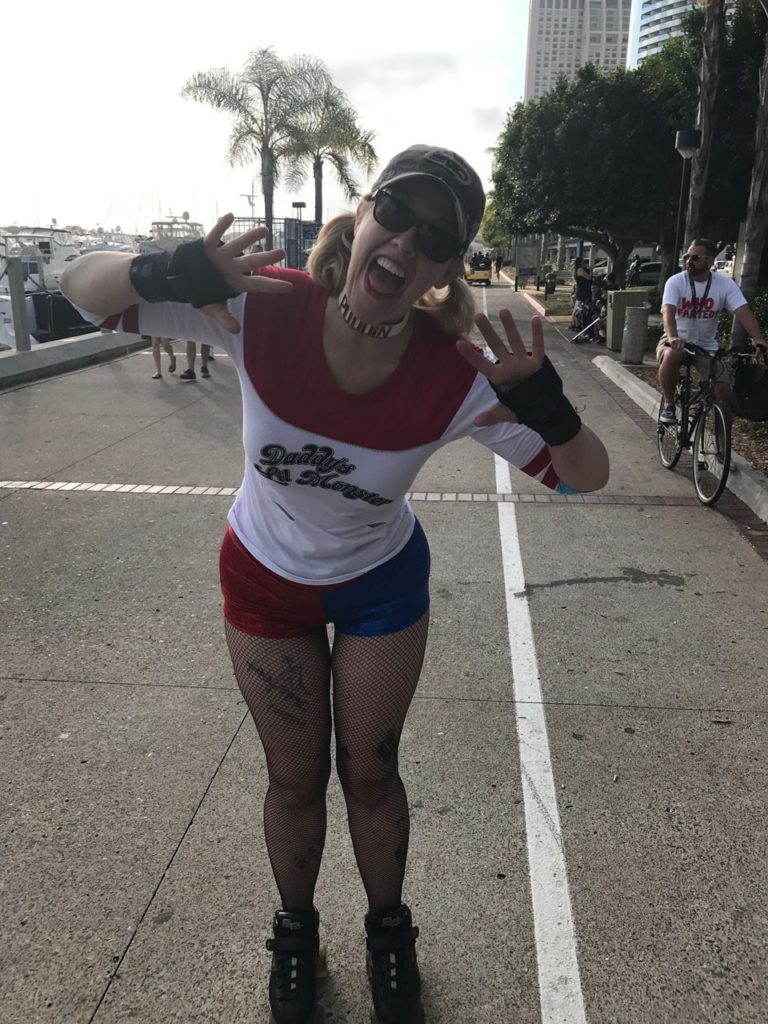 We like her and we think you will to.
At her wb270 profile she smiles with a kick, "I'm a foot fetish model currently training Brazilian Jiu Jitsu & Judo. I just started training martial arts, but already know a few techniques. I'm a very respectful student and take my studies and training seriously. I strive to train 6 days a week. I played water polo, and practice Bikram Hot Yoga daily.
I grew up wrestling my brother, and can hold my own pretty well. Looking for clients my weight or smaller. Unless you are larger and want to submit as role play. Not looking for someone to completely destroy me. Must follow the rules of the sport, and not play dirty.
I have been a dancer all my life, and my flexibility really comes in handy. I would be a perfect choice for those who want to ease into it. I'm very sweet and personable, but ready to dominate with a smile and a giggle, hehe! My personality is girl next door meets Harley Quinn. I am currently doing sessions at my own studio space. But for regular clients I can bring the mats to you."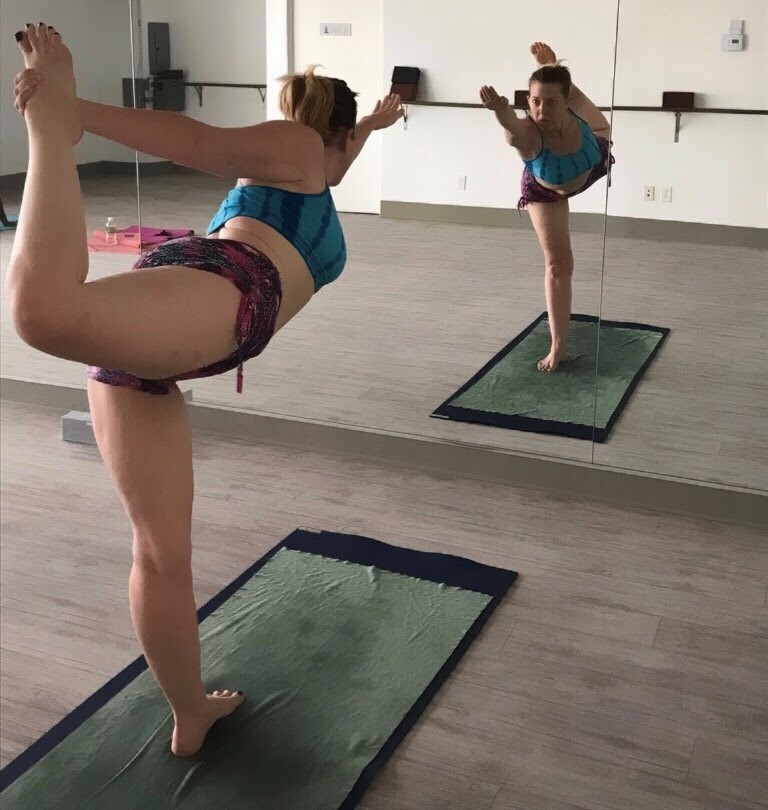 We love her variety in disciplines which reflects the new world of female sports. She's a dancer, practices yoga and previously played organized water polo.
We also love the fact that she can hold her own on the mats through her MMA training.
Many speak to the tremendous of practicing Brazilian Jiu Jitsu.
Ms. Jackie Knapp is one such writer. Here is her resume.
"Jacqueline has had a life-long fascination with traveling and discovering new cultures and environments. With a degree from University of Rochester in Spanish and Creative Writing, she works as a freelance writer and Social Media Strategist, and is constantly learning and seeking knowledge in multiple fields of writing to apply to her future endeavors. She has written many original articles related to martial arts, web content, social media outlets, web solutions, and Internet marketing, and currently regularly contributes to the blog at TeamGrab.com/blog writing about special events, travel, fashion, arts & crafts, and food & restaurants. She greatly enjoys scuba diving, spending time outdoors, and taking up new interests."
Like Brianna she also believes in Brazilian Jiu Jitsu.
Building A Better You Through Brazilian Jiu-Jitsu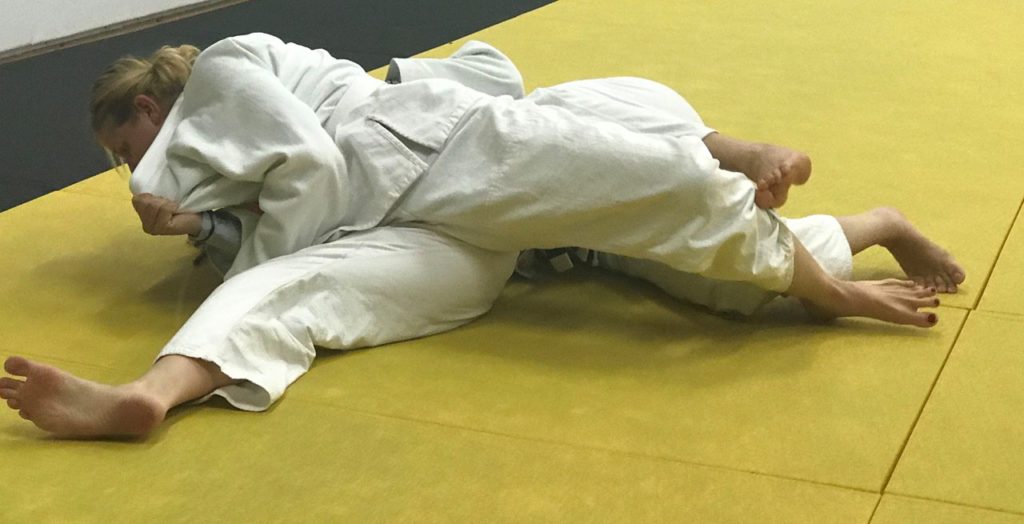 By Jackie Knapp  
Brazilian Jiu-Jitsu is a Martial Art that not only teaches effective self-defense moves, but also teaches confidence, self-reliance, and self-esteem. Brazilian Jiu-Jitsu (also known as Gracie Jiu-Jitsu) has been formulated and perfected over the years to teach methods that allow smaller and weaker people to take down bigger and stronger opponents. For this main reason, it is one of the most highly recommended self-defense classes for women and is attractive to all ages and levels.
What happens in a BJJ class?
Having fun while learning self-defense isn't the only thing that happens during a Gracie Jiu-Jitsu class, it also helps participants build strong muscles, burn fat, increase stamina and endurance, and is one of the most effective fitness exercises you could possibly choose.
During a Brazilian Jiu-Jitsu class participants will switch from self-defense moves like take-downs, chokes, and locks to other warm-up and cool-down activities to keep their heart rates in "heart-healthy" fat burning and cardio zones. The constant movement throughout classes, as well as the variety of movements performed, is great for conditioning and building endurance. Additionally, the techniques and tactics taught in a Gracie Jiu-Jitsu class help improve flexibility, balance, and muscle coordination.
What are the health benefits?
The defense maneuvers taught in BJJ classes help to build strong muscles and burn body fat — transforming your body into the one you've always wanted. It is one of the most efficient forms of fitness and is a guaranteed promise to get your body into a healthy shape so that you can live a long, happy life.
Brazilian Jiu-Jitsu can help to build a better you because it promotes healthiness. Getting involved in an engaging and fun fitness activity helps people to maintain a healthy lifestyle and healthy choices, as well as promote an overall positive outlook on life. Facilities that offer the best Brazilian Jiu-Jitsu classes like in Fredericksburg, Virginia, focus on teaching not just moves and exercises, but how to use the discipline and respect learned in their classes in other aspects of your life.
People who have made a commitment to practicing Martial Arts in their lives are healthier, more fit, know how to balance a healthy diet, and tend to have less diseases caused by weight problems than those who do not. Brazilian Jiu-Jitsu also offers a way to release frustration and anger, giving participants a chance to take their anger out in a class or in the ring in controlled amounts, so that they know how to better control their emotional states.
Can I use BJJ as a form of self-defense?
Brazilian Jiu-Jitsu boosts confidence in your ability to protect yourself and in your self-reliance. The techniques and tactics taught in class help to prepare you for any type of altercation you may come across in life where you must defend yourself. For those not interested in professionally taking up Brazilian Jiu-Jitsu, classes won't center around teaching you how to fight, but will rather teach you how to protect yourself if you absolutely had to — and how to succeed in doing so. Knowing that you aren't dependent on anyone else for your safety is empowering and will make you more of an independent person, helping to build a better you.
Jacqueline Knapp is a recent graduate of the University of Rochester in NY with a BA in Spanish. She uses her experience and knowledge of Spanish studies, literary translation studies, literature studies, creative writing, and Internet marketing and related services daily in her job as a freelance writer and blogger.
~ ~ ~
OPENING PHOTO VIA WIKIMEDIA
http://wb270.com/ind/briannaKelly.htm
 https://www.facebook.com/ilovebriannakelly
https://ezinearticles.com/?Building-A-Better-You-Through-Brazilian-Jiu-Jitsu&id=5837386
Article Source: https://EzineArticles.com/expert/Jackie_Knapp/834208
Article Source: http://EzineArticles.com/5837386