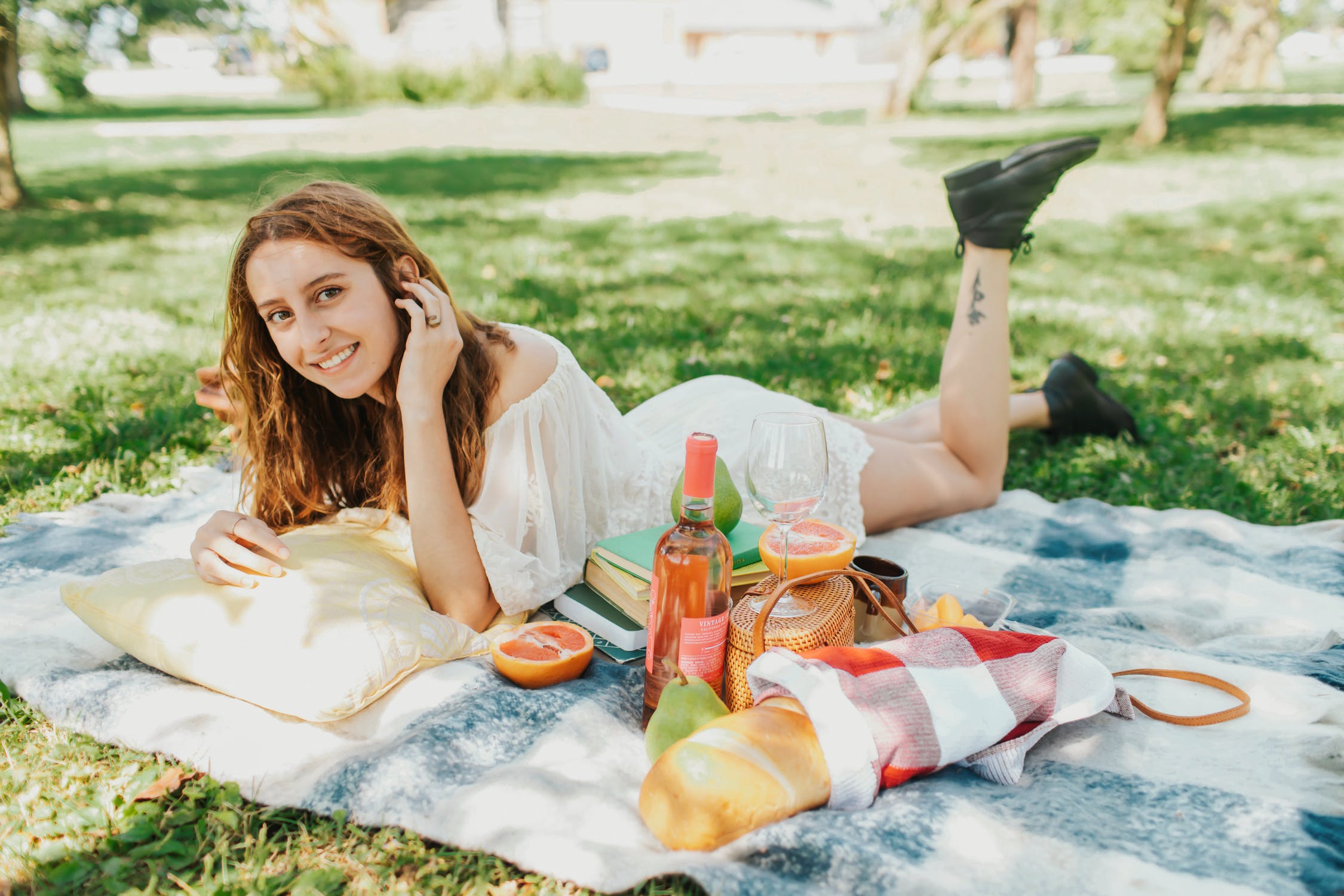 Wasn't it you that said this?
"No matter what side of the bed you wake up on, you'll love this. Yummy egg with tender and delicious steak. All covered in melty cheese on freshly baked bread. Oh, what a beautiful breakfast."
Or this?
"Helllooo delicious! Enjoy savory Black Forest Ham, melted cheese, and egg whites all on flatbread. Add your choice of toasty veggies for a tasty way to start the day. Best of all, it's a Fresh Fit breakfast sandwich!"
Yep it was you because you also said this.
"Start your day in a sizzlin' way with crispy bacon, egg and melty cheese on fresh toasted Flatbread or whatever you like. It's hard to imagine this trio of tasty ingredients could get even better, but just wait till you try it with everything from juicy tomatoes to spicy jalapeños for a full on flavor free-for-all."
Hmm, maybe it's one of those movies where I'm dreaming and don't know it.
When it comes to breakfast at Subway, it's easy to dream about their breakfast menu. It's warm, tasty and healthy.
Keenly aware of the desire of consumers to eat healthy, according to a February 19, 2014 news release, Subway can confidently meet that need. They express, "Continuing its commitment to encourage customers to eat more veggies and promote healthier eating, the SUBWAY® restaurant chain was recently named a Fruits & Veggies More Matters Industry Champion by the Produce for Better Health Foundation."
About Produce for Better Health Foundation
"Produce for Better Health Foundation (PBH) is a non-profit 501 (c) (3) fruit and vegetable education foundation. Since 1991, PBH works to motivate people to eat more fruits and vegetables to improve public health. PBH achieves success through industry and government collaboration, first with the 5 A Day program and now with the Fruits & Veggies More Matters public health initiative. Fruits & Veggies-More Matters is the nation's largest public-private, fruit and vegetable nutrition education initiative with Fruit and Vegetable Nutrition Coordinators in each state, territory and the military.
PBH is also a member and co-chair with Centers for Disease Control & Prevention (CDC) of the National Fruit & Vegetable Alliance (NFVA), consisting of government agencies, non-profit organizations, and industry working to collaboratively and synergistically achieve increased nationwide access and demand for all forms of fruits and vegetables for improved public health."
There's more good news.
In her release dated March 13, 2014, Advertising Age writer Maureen Morison who covers agencies and fast foods explained, "Nearly every kid's meal offered by top restaurant chains just got an F in nutrition.
That's according to the Center for Science in the Public Interest, a consumer advocacy group that said that 97% of kid's meals at top U.S. restaurant chains do not meet its nutritional criteria. The only chain that passes? Subway, for its Fresh Fit for Kids meal combos, all of which met CSPI's criteria.
"These chains are stuck in a time warp from a time when eating out was a rare occasion," said Margo Wootan, nutrition policy director at CSPI. Kids meals, she said, have become a bigger problem because "now families rely on restaurants to feed themselves and kids more" than they did before."
The KidsLiveWell program dictates that a restaurant offer one kids' meal with 600 calories or less that has two servings of fruit, vegetables, whole grains, lean protein and/or low-fat dairy, with less than 35% of calories coming from fat and sugar. It must also offer at least one other individual item with 200 calories or less, with less than 35% of calories coming from fat and sugar and containing a serving of fruit, vegetables, whole grains, lean protein or low-fat dairy. And it must display or make available upon request the nutrition profile of the healthful menu options and promote the healthful menu options.
This is consistent with a January 23, 2014 release that stated First Lady Michelle Obama today announced that SUBWAY® restaurants joined the Partnership for a Healthier America (PHA) in a three year commitment to promote healthier choices to kids, including launching its largest kid targeted marketing effort to date. As part of its commitment, the SUBWAY® restaurant chain will launch a series of new and fun campaigns aimed at increasing fruit and vegetable consumption in children; set and implement new marketing standards to kids; and strengthen its already nutritious children's menu offerings.
"I'm excited about these initiatives not just as a First Lady, but also as a mom," said First Lady Michelle Obama. "Subway's kids' menu makes life easier for parents, because they know that no matter what their kids order, it's going to be a healthy choice."
Word of mouth is always a nice referral. It's even more attractive and believable when it has the backing and support of long standing reputable organizations.
What's of great importance to Female Competition International is how a corporation views its responsibility to empower women in the global economy and we're happy to report that Subway excels in that area as well.
According to a voluntary survey taken by Subway Franchisees, the number of Subway Franchise owners that are female came in at a substantial 34%. This is consistent with Subway's commitment to diversity.
They express at their corporate site, "We value the cultural richness and breadth of ideas resulting from the diversity that is fostered throughout the SUBWAY® restaurant organization.
People are our greatest asset. We require all employees throughout the SUBWAY® system adhere to ethical principles and employment standards to ensure that all workers at our corporate headquarters, regional offices, are valued, treated fairly and with respect."
When I worked for a national multi-media company for over a decade, one of my favorite stops at lunch was the local Subway. They knew me by name and what meals were close to my heart. The service was always great and the owners very personable.
The fully competitive Female Wrestling Community is a great group to work with. There is a strong synergy and positive dynamic at work with a younger college educated female population that is very goal oriented and assertive. The go getter spirit is contagious.
Time is always a factor with busy people. Part of our goal in sharing this information with our readers is to show them that based upon independent sources, Subway not only can service your hunger in a swift manner, but in a very healthy way as well.
~ ~ ~
Femcompetitor.com subscribes to fciwomenswrestling.com news source, no affiliation.
Sources: subway.com, adage.com, brainyquote.com, Wikipedia, fciwomenswrestling.com, fciwomenswrestling2.com, FCI Elite Competitor, femcompetitor.com, photos thank you Wikimedia Commons.
http://commons.wikimedia.org/wiki/File:Iceberg_lettuce_in_SB.jpg#mediaviewer/File:Iceberg_lettuce_in_SB.jpg
http://commons.wikimedia.org/wiki/File:Michelle_Obama_at_Prager_Child_Development_Center,_Ft._Bragg_3-12-09.jpg#mediaviewer/File:Michelle_Obama_at_Prager_Child_Development_Center,_Ft._Bragg_3-12-09.jpg