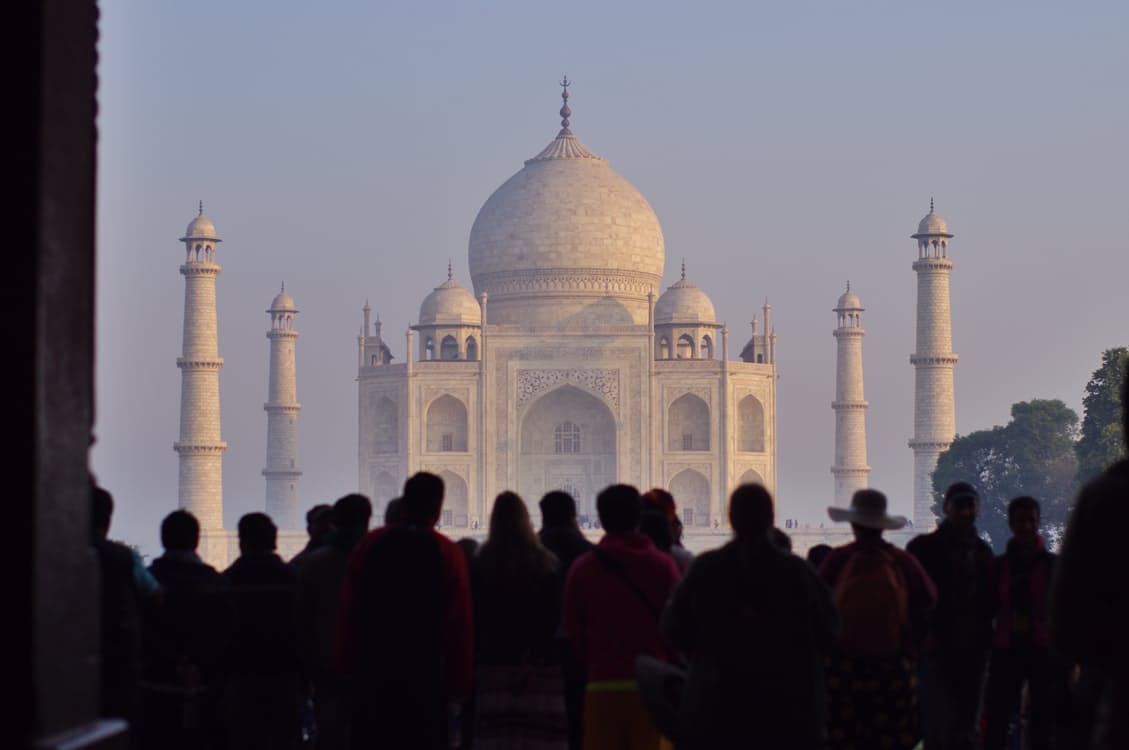 In the entire world, when you are virtually the only one in your industry, how good can you really be?
Most would agree competition breeds improvement as we've seen in the auto, hotel and pharmaceutical industries.
In terms of singularity, reportedly as Saudi Arabia's first and only full length feature film maker, you can judge Haifaa Al Mansour's work for yourself by watching the movie "Wadjda", which many say lifts the veil on life in the kingdom.
To research Ms. Mansour's home country, life and life's work is a study in contrasts and extreme puzzlement.
She's really good at what she does because she has to be. There is a lot riding on her will to unveil.
In speaking with Npr.org Ms. Mansour expresses Wadjda tells the very universal story of a spunky 10-year-old girl by that name, and her wish for a bicycle.
"I am making a film in Saudi Arabia — and that is controversial enough," Al Mansour says, noting that she didn't want to make big statements about the culture clashes. "I don't want people to feel offended back home."
And if Al Mansour did not intend for her film to be loud in impact, neither were her movements in making it: "It was really difficult to shoot in Saudi," she says. "I'm really proud that I was able to shoot the film entirely in Riyadh.
"The country is segregated and men and women are not supposed to mix together. I had to film from a van, and I had a walkie-talkie, and a monitor, and I was always confined in that space."
Saudi Arabia is also not as closed as it once was, Al Mansour notes. "There is some room for women, and room for arts, and I felt, it's such a rewarding feeling to be able to bring film into Saudi," she says.
In other interviews FCI gleans the cutting edge filmmaker makes it clear she did not want to do another Middle Eastern film that focuses on the negative, the violence, oppression and terrorism that so many films embark upon.
Having interpreted her thoughts it does seem those very things do exist in abundance especially in terms of women's rights in a modern world.
The enlightening site imdb.com which shares information about celebrities, movies stars and famous people expressed, "Within the Kingdom her work is both praised and vilified for encouraging discussion on topics generally considered too taboo, like tolerance, the dangers of orthodoxy, and the need for Saudis to take a critical look at their traditional and restrictive culture."
In speaking with National Public Radio she continues, "I think it is very important to open up Saudi and have new imagery coming from the kingdom. Nobody knows [what] it is like to be in Saudi, and for me it is important to create that ownership — even for people in Saudi, when they see the neighborhoods and all that. And one day we did some cultural screening in Saudi, and we invited a lot of Saudis and young kids. And one of them came to me, and he was really emotional and told me, "I understand, I feel how Americans feel now when they see an American movie." And it was amazing. It made me almost like, "Ah, I'm gonna cry."
Haifaa al-Mansour is the eighth child out of twelve children born to the poet Abdul Rahman Mansour. Her father introduced her to films by video, there being no movie theaters in Saudi Arabia. One of her favorite actors was Jackie Chan.
With her father's encouragement, she studied comparative literature at the American University in Cairo. She later went on to attend film school in Sydney, Australia.
She began her filmmaking career with three shorts, Who?, The Bitter Journey and The Only Way Out. The Only Way Out won prizes in the United Arab Emirates and in the Netherlands.
She followed these with the documentary Women Without Shadows, which deals with the hidden lives of women in Arab States of the Persian Gulf. It was shown at 17 international festivals. The film received the Golden Dagger for Best Documentary in the Muscat Film Festival and a special jury mention in the fourth Arab Film Festival in Rotterdam. Haifaa al-Mansour was a guest at the 28th Three Continents Festival in Nantes, France.
Her feature debut, Wadjda, which she wrote as well as directed, made its world premiere at the 2012 Venice Film Festival; it is the first full-length feature to be shot entirely in Saudi Arabia and through 2013, the only feature-length film made in Saudi Arabia by a female director.
Wadjda tells the story of an 11-year-old girl growing up in the suburbs of Riyadh, who dreams of owning and riding a green bicycle. The film was backed by Rotana, the film production company of Prince Al-Waleed bin Talal. Wadjda was selected as the Saudi Arabian entry for the Best Foreign Language Film at the 86th Academy Awards, which is the first time Saudi Arabia has submitted a film for the Best Foreign Language Oscar.
She did not intend that her film work focus on women's issues, but found them too important to not address. Both Who? and Women Without Shadows deal with the custom of abaya. She has received hate mail and criticism for being unreligious, which she denies.
She does, however, feel that Saudi Arabia needs to take a more critical view of its culture. She also received praise from Saudis for encouraging discussion on topics usually considered taboo.
In an extensive interview with the major British news source theguardian.com, she emphasized "It's very important to celebrate resistance, pursuing one's dreams. Sometimes, it's easy to make a character in a place such as Saudi a victim; people exploit them, they give up hope."
Haifaa al-Mansour has been living in Bahrain for some years with her husband, an American diplomat, and their two children.
When good people like Haifaa are willing to stand up and be counted, they do have an impact and make a difference in the world. The result is that they often set in motion the wheels that slowly turn the world into a better place, especially for the group that inspired their focus.
Female Competition International would like to thank Haifaa al-Mansour for her conviction and courage.
~ ~ ~
Femcompetitor.com subscribes to fciwomenswrestling.com news source, no affiliation.
Sources: brainyquote.com, Wikipedia, fciwomenswrestling.com, fciwomenswrestling2.com, FCI Elite Competitor, femcompetitor.com, photos thank you Wikimedia Commons.
http://www.theguardian.com/theobserver/2013/jul/14/haifaa-mansour-wadjda-saudi-arabia
http://www.npr.org/2013/09/22/224437165/wadjda-director-haifaa-al-mansour-it-is-time-to-open-up
"Mescidi nebevi" by Noumenon – Own work. Licensed under CC BY-SA 3.0 via Wikimedia Commons – http://commons.wikimedia.org/wiki/File:Mescidi_nebevi.JPG#mediaviewer/File:Mescidi_nebevi.JPG
"Rotor Sails Dammam" by jimpg2_2010 – 39_2008. Licensed under CC BY 2.0 via Wikimedia Commons – http://commons.wikimedia.org/wiki/File:Rotor_Sails_Dammam.jpg#mediaviewer/File:Rotor_Sails_Dammam.jpg