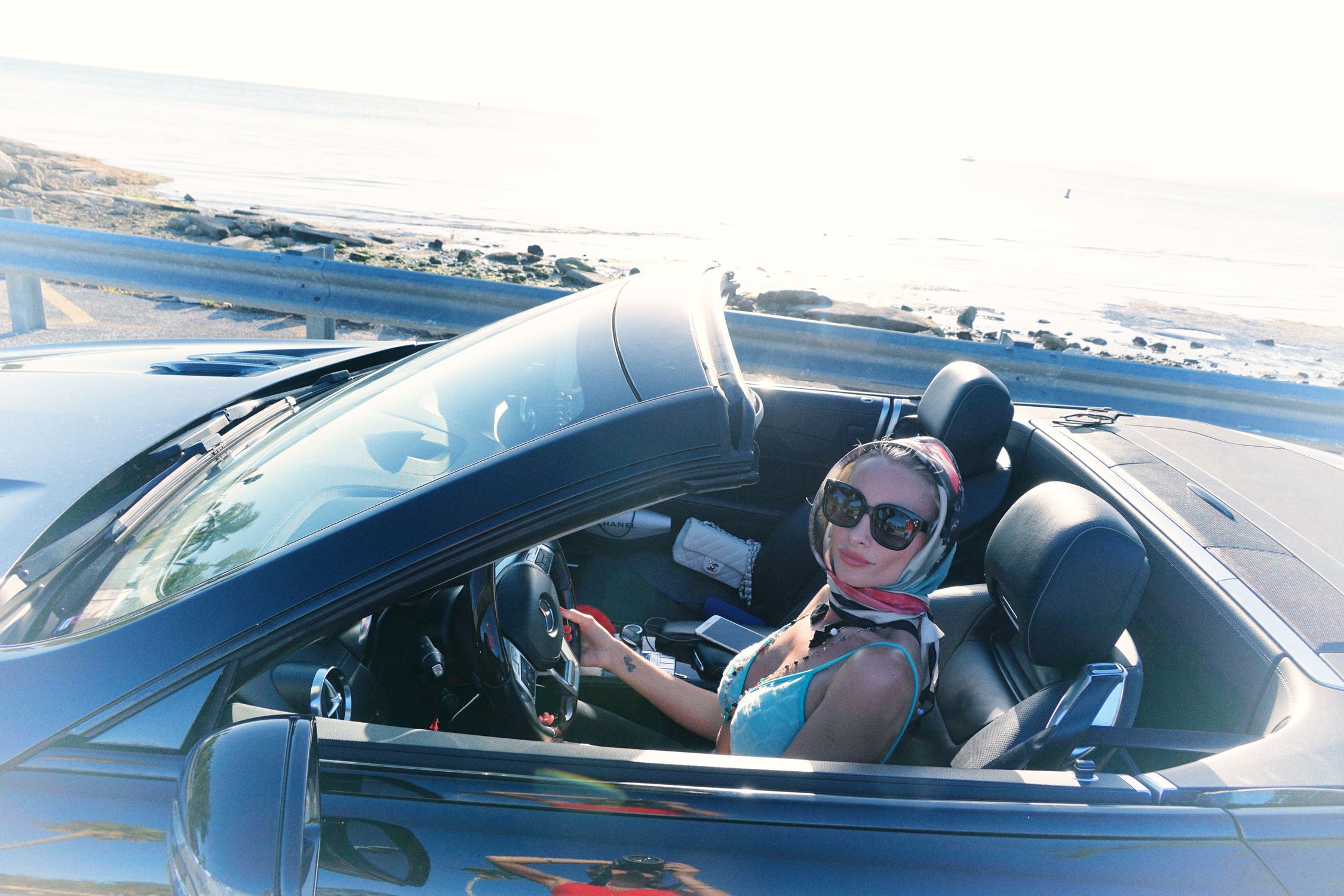 A soft spoken demeanor with words well-chosen earned her long term friendships. Grit, determination and one exceptional performance after another secured her legacy in the ring.
Princess Jasmine was one of a kind.
We all have our personal favorite Lady Pros and Princess Jasmine ranked high upon my list. She truly looked like your beautiful neighbor down the street who you wish came to pool parties; only in addition, Jasmine wrestled and competed at a very high level.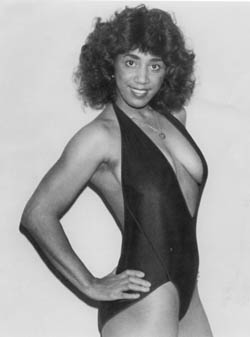 Born Cynthia Peretti, Princess Jasmine was trained by professional wrestlers Prince Pullins and Dick the Bruiser. Under the ring name Princess Jasmine, she wrestled primarily in the mid-west region of the United States, but also competed in the southeast, Canada, Japan, the Philippines, the Caribbean, Africa, Korea, and the Middle East throughout the 1970s and 1980s.
Our ring beauty was a trainer for David McLane's Gorgeous Ladies of Wrestling promotion. She appeared as an on-screen character during the promotion's first set of television tapings, where she competed under the ring name Pepper and worked as the tag team partner of Salt (portrayed by Charlie "Golden Cat" Haynes).
After leaving GLOW, Jasmine joined the American Wrestling Association and become a top contender for the AWA World Women's Championship, which was held by Sherri Martel. She also competed in tag team matches with former champion Candi Devine against the Daughters of Darkness (Luna Vachon and The Lock). During this time, she also worked for McLane's new Powerful Women of Wrestling organization.
Many appreciated Princess Jasmine as being very tough but innovative as well.
According to prowrestling.wikia.com, "In 2012, the Women's Wrestling Association established the Trailblazer Award to recognize the performers who have blazed the trail for future female stars of the ring. The first recipient of this prestigious award is Princess Jasmine. Princess Jasmine was considered by many to be the "barricade breaker" for many female athletes.
The Princess Jasmine Trailblazer Award as it will be known as is awarded annually to a female wrestler who has done the following:
"Demonstrated in their life, the same persistence, spirit, love and dedication as Princess Jasmine did to the student of wrestling, teaching skills and respect for the sport; and made a major contribution to the growth of female wrestling. By honoring female performers who dedicated their life to this purpose, the WWA honors Princess Jasmine and encourages female performers to seek the same ideals and values."
The fantastic pro wrestling information site onlineworldofwrestling.com extracted a comment from Jasmine that spoke well to her wrestling philosophy. "I never miss a match, the first time when I watch a woman's match was with Mary Jane Mull and Donna Lemke. I Love it! I knew every name for all the movements before I started training. Dick the Bruiser would see me very often at the matches. So about a year pass after going to every live match and plus prior to watching it on television, I was at a match one Friday night and Dick The Bruiser told Princes Pullins that he wanted to talk to me. I couldn't believe what or why that this creditable superstar would like to talk to me. When I approach him, He asks me "Did I enjoy watching wrestling" and did I ever think about becoming a lady wrestler" I said "Yes!"
We certainly enjoyed watching Jasmine wrestle. She often adorned herself in sexy one piece bathing suits and her signature white boots that contrasted and complimented her beautiful silky smooth caramel skin.
Her wrestling style was one to admire as well as she expertly applied Monkey Flips, Power Bombs and Arm Tosses with ease.
It was a time when you could hear the famous Ring Announcer David McLane's bombastic expressions, often shouting "Oooooooooh Baby!"
Our star made it to the big leagues and in 1987 and briefly appeared in the World Wrestling Federation, challenging Ms. Martel for the WWF Women's Championship.
After her wrestling career ended, Jasmine continued to stay in the public eye being cast in Hollywood films such as Chain Reaction, U.S. Marshalls, My Best Friend's Wedding and Love Jones.
She was born in Chicago and the modern village that helped shape her is the third most populous city in the United States, after New York City and Los Angeles. With 2.7 million residents, it is the most populous city in both the U.S. state of Illinois and the American Midwest. Its metropolitan area, sometimes called Chicagoland, is home to 9.5 million people.
In 2012, Chicago was listed as an alpha global city by the Globalization and World Cities Research Network, and ranks seventh in the world in the 2014.
Chicago in 1948 when Jasmine was born and going forward was known for its cape dancers, show girls and dancing horses and at any given time around town you could also have seen the likes of Duke Ellington, Count Basie, Ella Fitzgerald, Frank Sinatra, and countless other legendary performers.
So much has changed in sixty years. The Stock Yards are gone along with most of the steel mills and other large factories that formed the industrial backbone of the city. Most of the traffic along the Chicago River these days consists of pleasure and tour boats, although every once in a while you may still see a barge hauling material of one sort or other. Passenger trains still arrive and depart from Union Station, but under the banner of the national passenger railway Amtrak. The glory days of traveling by rail are long gone.
Around the globe, here was the world that our beautiful competitor was born into.
It was the year that Humphrey Bogart's masterpiece The Treasure of Sierra Madre burst upon the movie screens. On February 28, the last British Troops left India. On April 1st, the first Polaroid Camera was sold in the USA. On July 26, U.S. President Truman signs Executive Order 9981, ending racial segregation in the United States Armed Forces. On August 15, the southern half of Korea is established as South Korea. On August 16, the legendary baseball star Babe Ruth dies in his sleep at age 53.
Unfortunately Princess Jasmine passed away too soon at the age of 60, in 2009 after battling cancer. Female competition International deeply appreciates how she made the most of her time and opportunities and for us fans, impacted our lives in a powerful and wonderful way.
~ ~ ~
Femcompetitor.com subscribes to fciwomenswrestling.com news source, no affiliation.
Sources: brainyquote.com, Wikipedia, fciwomenswrestling.com, fciwomenswrestling2.com, FCI Elite Competitor, femcompetitor.com, prowrestling.wikia.com, onlineworldofwrestling.com, photos thank you Wikimedia Commons.
http://jamesiska.blogspot.com/2010/06/chicago-c-1948.html
http://www.timelines.ws/20thcent/1948.HTML