Natalia Lorenzo, Columbian Curvy Model, Delicious, Empowering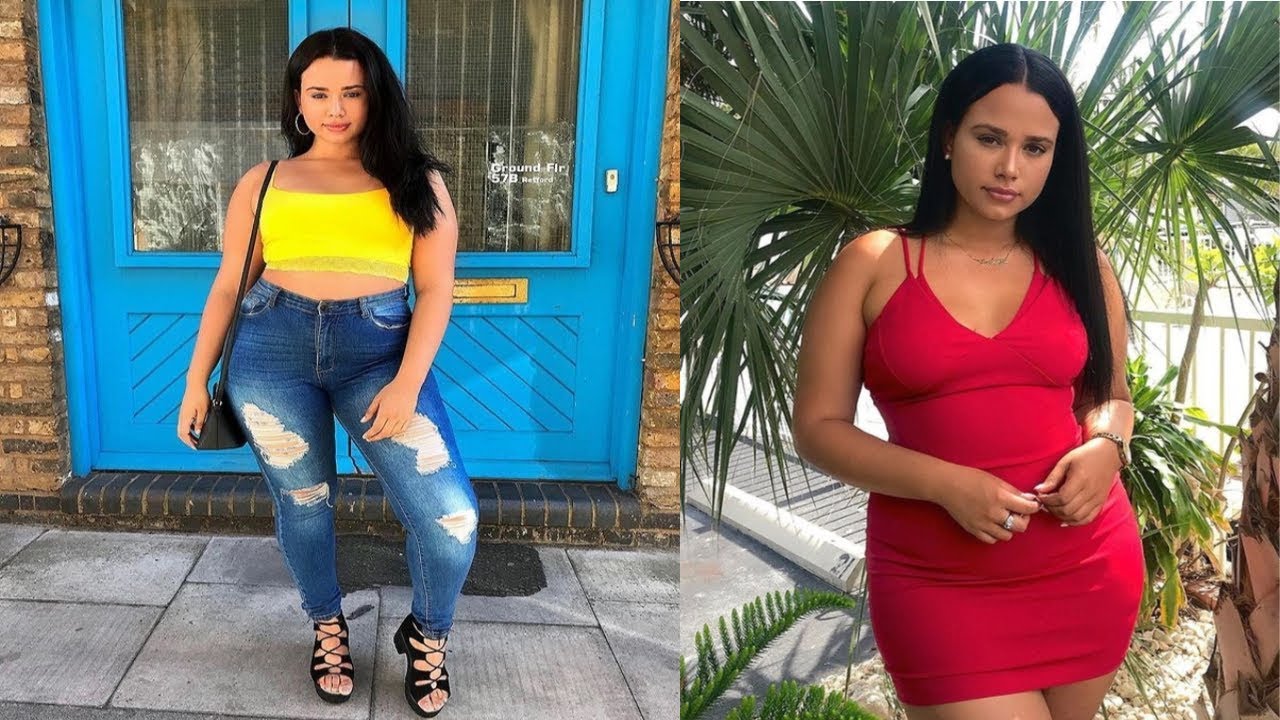 Our collective fantasies about curvy women models and women wrestlers are mind blowing.
Hopefully the gorgeous girl in question participates in both. Competitively.
Opinions can widely vary depending upon the subject matter and yes they are like a nose, everyone has one, but when the debate gets heated, the wedge in between can become as large as Pinocchio's nose.
Nothing seems to drive a greater wedge between people than giving an opinion on what empowers women.
Former Oakland Raiders cheerleader Emily Compagno recently appeared on Fox News' The Five. Many viewers loved her on the show and now want her to become a permanent co-host. We are certainly one of them. After not only watching her (she is incredibly good looking) and listening to her (she's incredibly bright) we hoped that we would see more of her.
She certainly is more than a pretty face.
A former criminal defense attorney, Ms. Compagno has worked as a civil litigator and later landed a position as a General Attorney at the Social Security Administration between 2010 and 2014.
We mention her here because many remember her debate with Britt McHenry on Fox News' Watters' World when he had them both as guests on the show to discuss an issue Ms. McHenry had with the Sports Illustrated Swimsuit editions, namely that a woman should not have to take off her clothes to feel empowered. Her position was, shouldn't it be more empowering to keep your clothes on, go into an office or classroom like everyone else and excel?
Emily Compagno didn't agree. She expressed that it should be up to the woman to decide what empowers her and sometimes that includes adorning herself in sexy attire.
Now that is an opinion that we certainly agree with, beautiful nose and all.
Otherwise how could we enjoy looking at absolutely gorgeous curvy models like Natalia Lorenzo?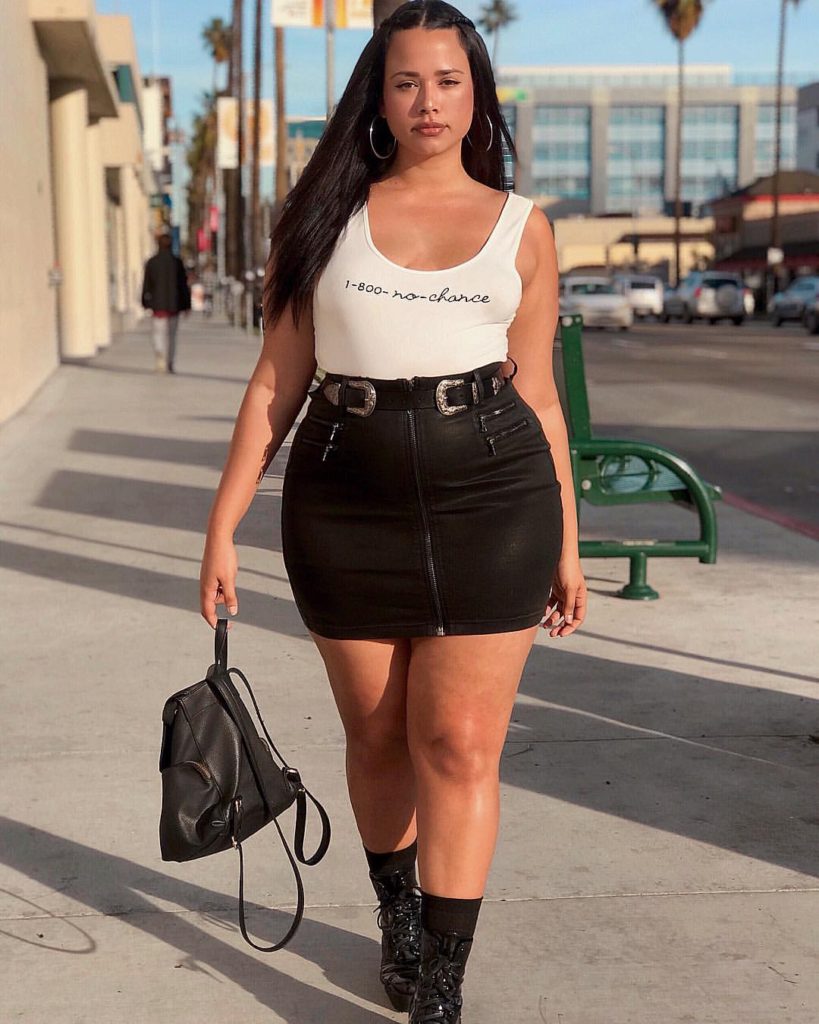 At FCI Womens Wrestling and Femcompetitor Magazine, we absolutely love curvy models and the one thing that they all seem to have in common is the view that they feel empowered when they dress in sexy attire like swimsuits and bikinis and don't feel a need to cover up their bodies in baggy clothes, one piece monstrosities or bland dark colors to mask their gorgeous feminine curves.
Thankfully Natalia Lorenzo is one of them.
Born in Cartagena, Colombia, our gorgeous girl moved to Florida at the tender age of seven. A world traveler she has also lived in Miami and London.
She has evolved to have a message of body positivity and self-acceptance.
Message received.
With joy.
Please enjoy her video while it lasts. https://www.youtube.com/watch?v=tqeRzzz0vYk
We love that for many reasons. How we view a women's body as a work of art can vary from person to person.
She was signed by her modeling agency DAS models because of her positive presence on Instagram, where she has 115,000 followers and surging.
Check it out. https://www.instagram.com/lordenzo__/?hl=en
So who inspired her to be so bold and vibrant?
According to metdaan.com, "Natalia's mother was the one who gave her the confidence to model, urging her to submit her picture to modeling agencies. Getting signed and the positive reaction she has received online has helped her learn to love herself."
We love you too Natalia.
She sees having cellulite, tummy rolls, and stretch marks as normal and for any of us who have gone to vacation at the beach with our relatives, especially those of us from the Southern United States, we know that look is very natural.
And very alluring.
Let's now vacation at Natalia's birthplace. It is vibrant and unique as well.
The city of Cartagena, known in the colonial era as Cartagena de Indias, is a major port founded in 1533, located on the northern coast of Colombia in the Caribbean Coast Region.
It was strategically located between the Magdalena and Sinú rivers and became the main port for trade between Spain and its overseas empire, establishing its importance by the early 1540s.
It is the capital of the Bolívar Department, and had a population 971,592 as of 2016. It is the fifth-largest city in Colombia and the second largest in the region, after Barranquilla.
When it comes to this unique region, many admirers know the history. At tripsavvy.com they add, "Hot, sultry, filled with the sounds of music and bright with color and tradition, Cartagena de Indias has been an important port on the Caribbean since it was founded in 1533.
Cartagena still draws interest, but from tourists who come to enjoy the history, the sights, the weather and nightlife. Plan to stay several days, to enjoy the colonial period, the modern city and the fashionable seaside resort of Colombia's second port."
Have the global travel leaders at Lonely Planet discovered it? Of course. They smile, "Cartagena de Indias is the undisputed queen of the Caribbean coast, a fairy-tale city of romance, legends and superbly preserved beauty lying within an impressive 13km of centuries-old colonial stone walls. Cartagena's Old Town is a Unesco World Heritage site – a maze of cobbled alleys, balconies covered in bougainvillea, and massive churches that cast their shadows across leafy plazas."
Okay, we're sold. Now we are ready to eat. That is another aspect of the curvy model lifestyle we deeply appreciate.
It is one of balance. You can actually eat and enjoy the food you love and still be a model.
Good bye to soda crackers and coffee.
So Cartagena, what do you have to offer?
At the informative site mycolombianrecipes.com they tantalize our taste buds. "Colombian food is very diverse, each region of the country having its own characteristic dishes. This wonderful cuisine offers dishes that have been handed down from generation to generation, influenced by not only indigenous Colombian culture, but Spanish, African and Arab cultures as well. Colombian food is versatile, rich, full of flavor, colorful and comforting."
We love comfort foods.
Watching curvy models shine make us so comfortable.
After years of being uncomfortable with her body, Natalia is very comfortable in her own skin. She expresses this at ctfashionmag.com, "I'm now a lot more confident and I like the fact that I have curves and have matured to realize this is what a real woman's body looks like."
She adds, "I eventually changed my self-perception towards believing I have the body of the natural women. I think my face, size and shape is attractive, encompassing the entire look of an attractive woman. I think I am beautiful."
Well said Natalia.
We completely agree.
More empower to you.
~ ~ ~
Opening photo YouTube
https://hiplatina.com/plus-size-colombian-model-natalia-lorenzo/
https://www.indy100.com/article/asos-model-back-rolls-natalia-lorenzo-body-positivity-confidence-8387141
https://www.metdaan.com/natalia-lorenzo-model/
http://www.dailymail.co.uk/tvshowbiz/article-5269119/Natalia-Lorenzo-exudes-body-confidence-bikini-shoot.html
https://www.facebook.com/pg/WilhelminaModels/about/?ref=page_internal
https://www.ctfashionmag.com/2018/01/10/miami-art-week-gives-curvy-natalia-lorenzo-a-leg-up-in-fashion/
https://en.wikipedia.org/wiki/Cartagena,_Colombia
https://www.tripsavvy.com/cartagena-colombia-guide-1635583
https://www.lonelyplanet.com/colombia/caribbean-coast/cartagena
https://thepointsguy.com/2016/06/why-you-should-visit-cartagena-colombia/
https://www.youtube.com/watch?v=k9zg1r7UfbY
https://en.wikipedia.org/wiki/Colombian_cuisine
https://www.mycolombianrecipes.com/10-traditional-colombian-main-dishes-you-must-try