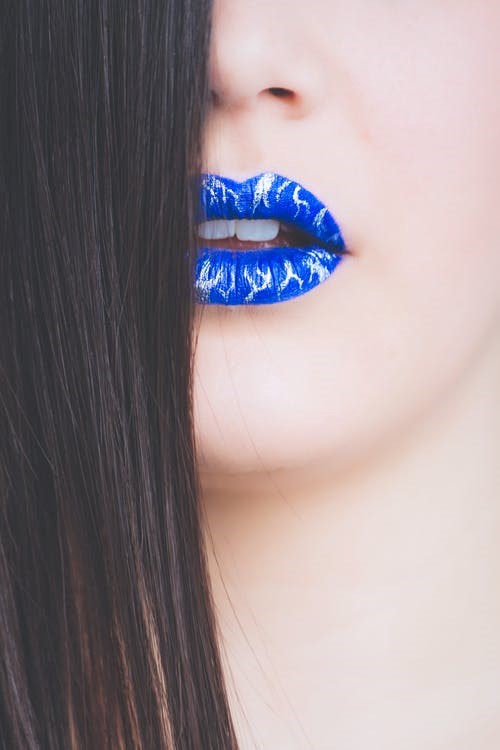 Lina of Sweden Developed Quickly And Just Keeps Winning
He charged the net, possessed a text book back hand, exercised extreme self-control over his emotions and demonstrated that tennis played at the highest level was truly a gentleman's sport. One of his masterpieces was when he defeated a hungry American Jim Courier 6–2, 6–4, 6–0 in the finals to win the Men's Singles tennis title at the 1991 US Open. Stefan Edberg from Sweden was the primary reason I watched, played and became a very serious player at the amateur level.
In our industry there is another great athlete from Sweden to watch and fawn over and that is the female wrestler Lina who gives every match her best and nothing is left on the mats except an often submitted opponent.
Our Swedish beauty has traveled the world to experience new grappling adventures and has a long list of tough opponents that like her golden blonde hair have refined her.
She began her career in 2006 wrestling with a group of gentlemen I know well at Femwin and understandably had a great experience thus her great career was launched.
Lina speaks to that in an interview with the site thevariouspositions.blogspot.com. She expressed, "My very first wrestling tournament was for Femwin and I remember being extremely nervous before getting there. I can't actually remember the results from the matches but the main thing I came away from the tournament with was how much I enjoyed it and how friendly and nice everyone was, both wrestlers and spectators."
One of the benefits of wrestling and purchasing tickets with a reputable women's wrestling organization like Femwin is that you can expect to have an enjoyable, safe experience where both you as a customer and the female wrestlers are in an agreed upon professional environment. This writer has been to many Femwin events and participated in many sessions and have always had a great time.
In regards to Lina's experience, even though she seems to have forgotten her results, we fans did not. She actually performed well including winning a dominating match over a pretty athletic girl named Brooklyn.
Femwin had this to say of her; "Lina arrived on the wrestling scene with a bang, to say the least! At our May/06 tournament near London this sultry Swedish woman won all her matches against men and women! She even beat experienced wrestlers Kirsty and Lucretia, primarily using powerful body scissors. Lina aptly said: "What I lack in technique I make up in stubbornness".
They conclude, "Today Lina's one of the best female wrestlers in the world."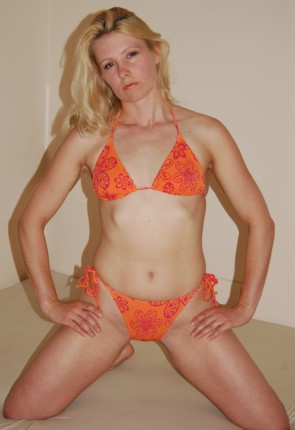 The well-known and widely respected Monica's Wrestling Center had this to say about her as well; "One of the most experienced wrestlers around, Lina is also one of the very best! This cool Scandinavian beauty wrestles in every style from fantasy to semi-competitive to competitive (size permitting). She's one of the most imaginative wrestlers around, and because she also happens to be a Mistress, knows all about dominating you on the mats!
Although she's based in Bournemouth, Lina's a regular at Monica's Wrestling Centre live events and available for private sessions at the MWC Mat room whenever she visits London."
Lina adds that this was also a factor in influencing her to continue to wrestle. "I have always been an active person and have been training bjj, mma and other martial arts for quite some time but it was a friend of mine, Miss Zara, who since has retired, that got me involved with wrestling. She had been doing session wrestling for some time when we met at a corporal punishment photo shoot and it is through her that I got involved with session wrestling."
If you would like to wrestle this feminine Swedish beauty, she is located in Bournemouth, England.
Let's please fly there.
The great information source Wikipedia enlightens, "Bournemouth is a large coastal resort town on the south coast of England directly to the east of the Jurassic Coast, a 95-mile (153 km) World Heritage Site. According to the 2011 census, the town has a population of 187,503 making it the largest settlement in Dorset. With Poole to the west and Christchurch in the east, Bournemouth forms the South East Dorset conurbation, which has a total population of over 400,000.
Due to its location on the south coast, Bournemouth has a temperate climate with moderate variation in annual and daily temperatures. From 1981 to 2010 the annual mean temperature was 10 to 11 °C (50 to 52 °F). The warmest months are July and August, which have an average temperature range of 12 to 22 °C (54 to 72 °F), while the coolest months are January and February, which have an average temperature range of 1 to 8 °C (34 to 46 °F). Average rainfall in Bournemouth is around 800 mm (31 in) annually, well below the national average of 1,126 millimeters."
The official travel site bournemouth.co.uk challenges you. "Don't just believe the hype……come see for yourself! With seven miles of golden sands and sparkling sea, the vibrant cosmopolitan town of Bournemouth has it all – a vast variety of shops, restaurants and holiday accommodation, seafront hotels, buzzing nightlife and endless countryside with beautiful award winning gardens and watersports galore. There is certainly no shortage of things to do when you visit Bournemouth, plan your group or family visit online with attractions, activities and events to suit all tastes and budgets."
If you make a decision to enjoy this exhilarating beach resort town, nodding off to the wistful sounds of the ocean, later having lunch with a view and then sessioning with Lina, it's hard to imagine a more relaxing, sensuous day.
Here is what one of many satisfied customers had to say. "In my opinion Lina is very pretty, she has a wonderful body, she is fit, strong and has a fantastic personality. Lina puts you at ease and she is no clock watcher. The session was hard and competitive.
We were both sweating and breathing hard. I am 6 feet tall, strong and wiry (her words). I finally got her to submit (hooray), twice in fact, the contest was much closer this time around. Lina seems to know her holds; she is very pleasant but is also competitive. She has no problem being pinned if you are strong enough to get her into that position. Her wrestling mats are perfect. You can shower after and then have a nice cup of tea."
Sounds like fun.
The female wrestling industry is fortunate to have a tough competitor like Lina who performs with grace and blesses with beauty. It's watching fem competitors like her that encourages all of us that women's wrestling has a bright and prosperous future.
~ ~ ~
Femcompetitor.com subscribes to fciwomenswrestling.com. No affiliation.
Sources: wrestlingmonica.com, femwin.com, Wikipedia, fciwomenswrestling.com, brainyquote.com, bournemouth.co.uk, thevariouspositions.blogspot.com, wb270.com, photos thanks wrestlingmonica.com and Wikimedia Commons.