Christine Dupree Wrestler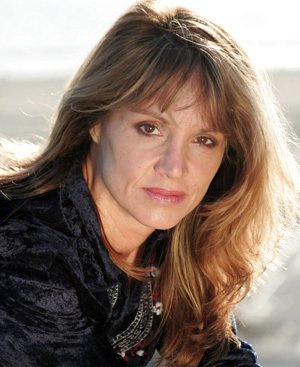 Christine Dupree is a shining example of someone who has achieved much but continually sets new goals.
Have you ever had someone say to you that they have seen and done it all?
When you've seen it all and done it all, you will fall into a very unique illusionary category all by yourself since no one has accomplished that.
This is one of the reasons why even the most accomplished; talented and fulfilled people continue to set new goals.
Christine Dupree has established an extensive career in modeling, acting, business and wrestling that has successfully spanned decades yet in one of her most recent interviews she indicated that there is still more to do.
According to the information site getlevelten.com, "Setting goals is a fundamental component to long-term success. The basic reason for this is that you can't get where you are trying to go until you clearly define where that is. Research studies show a direct link between goals and enhanced performance in business. Goals help you focus and allocate your time and resources efficiently, and they can keep you motivated when you feel like giving up."
An interesting motivational site positive-changes-coach.com reports, "There was a famous study conducted on students enrolled in the Harvard MBA program in 1979. Those students were asked, "Have you set clear, written goals for your future and made plans to accomplish them?"
3% of the graduates had written goals and plans
13% had goals but the goals were not in writing
84 percent had no specific goals at all.
Ten years later, these graduated MBA students were interviewed again. Here are the results:
The 13% of the class who had goals had average earnings nearly twice as much as the 84% who had no goals at all.
And what about the 3% who had clear, written goals? Get this! They were earning, on average, ten times as much as the other 97% in their class put together.
Ms. Dupree certainly has nothing to prove in the wrestling world. She has grappled some of the best female competitors in the world including Kristie Etzold, Robin, Helene, Afrika and Liz Lightspeed to name a few.
Her varied resume includes modeling, serious boxing matches, pro wrestling and of special interest, acting which in part is why she has spent so much time in Southern California.
The respected media information site imdb.com states, "Christine Dupree is an actress, known for Letting Go (2005), Armed and Dangerous (1986) and Erotic Dreams (1988)."
Here is the description for the film Letting Go. "Sarah's journey in life has seen the depths of abuse, hatred, and ultimately revenge. But when the damage is done – there's no turning back. Based on true events, Letting Go depicts a powerful and unforgettable portrait of life through the eyes of self-destruction."
It sounds very intense; sure to create in depth soul searching as much as her experience working on a film such as Armed and Dangerous with super star funny man Eugene Levy and the late great Canadian comic, John Candy created enjoyment and laughter.
Ms. Dupree resides in beautiful Marina Del Rey.
The reliable information source Wikipedia shares, "Marina Del Rey is an affluent unincorporated seaside community and census-designated place (CDP) in Los Angeles County, California. A Westside locale, the population was 8,866 at the 2010 census. Fisherman's Village offers a view of Marina Del Rey's dominant feature, the Marina, the world's largest man-made small craft harbor with 19 marinas with capacity for 5,300 boats and is home port to approximately 6,500 boats. The harbor, the Los Angeles Times said in 1997, is "perhaps the county's most valuable resource".
It's always great to have the basics but the city's official site, visitmarinadelrey.com adds the caviar. "Discover Marina Del Rey – the ideal home base for your LA stay, with beautiful waterfront views and a carefree attitude. And, it's just minutes from LAX and all the excitement of Los Angeles, Venice Beach and Santa Monica.
Marina Del Rey is a waterfront haven for meeting planners. Because we're located in the heart of the Los Angeles coastline, we're able to put a creative twist on traditional meetings as we showcase the harbor with unique venues like luxury yachts, on-the-water activities, and waterfront dining. Signature events in the Marina include sunset cocktail receptions, enjoying a private yacht club, and team-building events such as mini-sailing regattas, group rowing, and deep sea fishing.
Nothing says weekend quite like brunch, and here in the Marina we're famous for our waterfront buffets and flowing mimosas. In honor of this momentous (and glorious) meal, Today Marina del Rey rounded up their top picks for brunching along the coast."
Imagine spending a sunny day on a yacht, dining with friends and then burning off some of those calories in an intense wrestling session with Christine.
Here is what one of many satisfied customers had to say about his session with Christine. "She is both very attractive and very strong as well as an excellent wrestler. Her reverse figure 4 head lock caused an immediate submission as did her leg locks. She is very competitive and does not like to lose. She beat me 4 to 2 the first match and we tied 4to 4 the second time we meet. Chris is a very sexy tough fighter and was all I could handle."
It's always nice to highlight an industry great like Christine Dupree. As much as she has accomplished, including writing a book and as much as she as seen and experienced we're certain the best is still yet to come. That's because Christine understands what most of the brightest minds on our sunny globe understand as well.
No matter what you have achieved, no matter how old you are; it's extremely important to continue to set new goals.
~ ~ ~
Some may find other women's wrestling sites erotic in nature. If you are offended by depictions of women wrestling in erotic situations, please exercise caution in visiting women's wrestling sites.
Femcompetitor.com subscribes to fciwomenswrestling.com news bureau. No affiliation.
Sources: brainyquote.com, Wikipedia, fciwomenswrestling.com, WB270.com, getlevelten.com, positive-changes-coach.com, visitmarinadelrey.com, IMDb.com, christinedupree.net, photos thank you Wikimedia Commons.