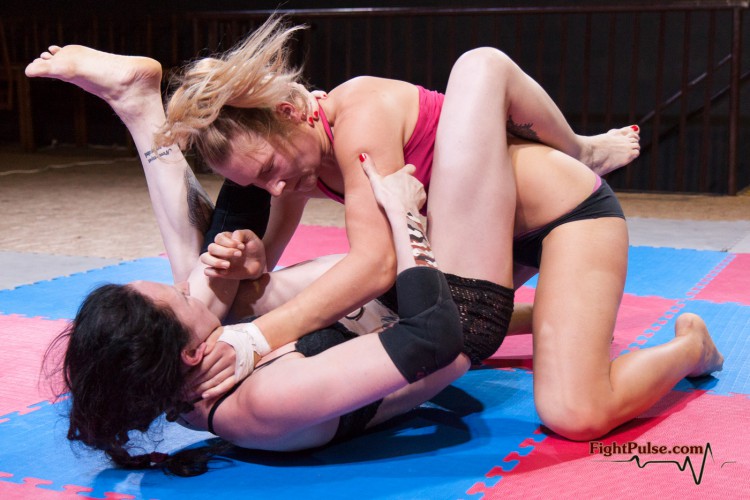 From art to architecture, culture to cuisine and legacy to literature, throughout time mighty Russia has greatly influenced virtually every corner of Europe.
fciwomenswrestling.com article, zastavki.com photo
Her influence is felt in the competitive female submission wrestling industry as well when the resourceful Russian Karina Gotika meets the formidable Czech Princess Diana in battle at Fight Pulse.
The Czech Republic has greatly felt the Russian influence as well.
In a fascinating read, writer Ryan Scott speaks to her influence in the Czech Republic at the informative site expats.cz. He enlightens, "The Russian community in Prague is in some ways subject to over-generalization. For a start, there is a tendency to group all people from the former Soviet Union as Russians – something which upsets both Russians and other nationalities. Speaking Russian doesn't necessarily mean that a person is Russian. They could be Tajikistani, Kazakhstani or Moldavian.
Even if a person identifies as a Russian national, it is a simplification to think that they are one uniform group of people. Instead, they are cut across by many interests, ambitions, dreams, and concerns.
The community which has settled here in the last two decades demonstrates this diversity. Broadly speaking, Russian people have come to the Czech Republic for two reasons – they have been forced from their homeland because of the political situation, or they have come of their own volition to pursue business, find a job, travel, or study."
In our dinner and a female grappling movie series we gently grab our napkin and peer into the windows of a fine Russian restaurant in Prague.
fciwomenswrestling.com article,  www.praguedining.com photo
At samarkand.cz they invite, "In the center of Prague, on the Vltava River, overlooking the famous Charles Bridge, you will find only in the Czech Republic Uzbek restaurant "Samarkand", hitting the royal beauty and richness of the interior, even the most sophisticated connoisseur!
Every detail of the interior is made according to the old traditions of Uzbek artists. Carved chandeliers of pure wood and especially deck chair (carved bed), imported from Uzbekistan, striking in its beauty and fine work of masters of the tree, get the knowledge from the previous generation of artists.
Oriental rugs are handmade with a rich and varied patterns can feel the warmth and comfort of each guest. Ceramic mosaics on the walls is made in the same way that the centuries-old madrassa and monuments of ancient Samarkand.
Everything in our restaurant breathes Samarkand, solar and hospitable Uzbek soul, which is impossible without a rich coverings dastarkhan (Traditionally, the tablecloth with exquisite treats).
Dishes of Uzbek cuisine, has long since become hallmark culture of Central Asia, combines the charm of a refined culinary art and exoticism of the ancient East.
This holiday pilaf and Lagman, and the famous Uzbek bread, has long entered into the treasury of world cuisine, prepared for you here real Uzbek chefs on traditional national recipes.
fciwomenswrestling.com article,  www.praguedining.com photo
Feel the eastern king, enjoying the high service, delicious cuisine and the warmth of our hospitality!"
The food looks divine and the setting memorable.
Russian filled and satisfied, now it's time for our movie.
FW-22: Karina Gotika vs Diana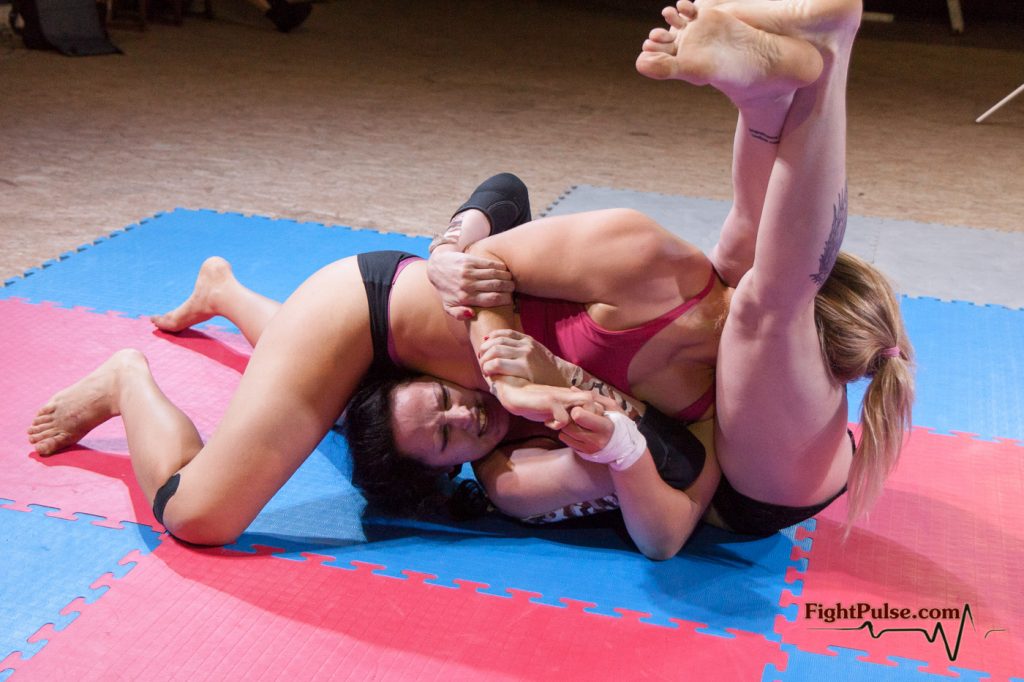 fciwomenswrestling.com article, Fight Pulse photo credit
Release date: December 5, 2015
FW-22 is the much-anticipated match between Fight Pulse top wrestler, Diana (5′ 9″, 154 lb.; 175 cm, 70 kg, 23 years old), and our guest wrestler, the unstoppable Russian force, Karina Gotika (5′ 9″, 143 lb.; 175 cm, 65 kg, 27 years old)!
This is our third release with Karina Gotika, filmed during her visit to Fight Pulse in October, which was covered in this blog post.
Thanks Fight Pulse. Let's meet Karina. Fight Pulse is our host.
"Karina Gotika, session wrestler from Moscow, took the world of female wrestling by storm in the last couple of years. And two days ago we had the pleasure to work with her. We've heard the rumors about her toughness, but finally had an opportunity to see the Russian force up close. Karina visited Fight Pulse on 18th of October and left a remarkable impression on everyone involved. She is fierce on the mats and her wrestling talent is indisputable. Just as impressive, if not more, are her professionalism, enthusiasm and devotion to her job. We highly recommend our fellow producers to invite Karina to their shoots / events."
With that recommendation, please enjoy the movie.
https://www.fightpulse.com/female-wrestling/fw-22-karina-gotika-vs-diana/
~ ~ ~
Sources: brainyquote.com, Wikipedia, fciwomenswrestling2.com, FCI Elite Competitor, photos thank you Wikimedia Commons.
http://www.expats.cz/prague/article/community/russian-community/
https://www.fightpulse.com/blog/karina-gotika-was-here/