VeVe Lane – Laila Grappling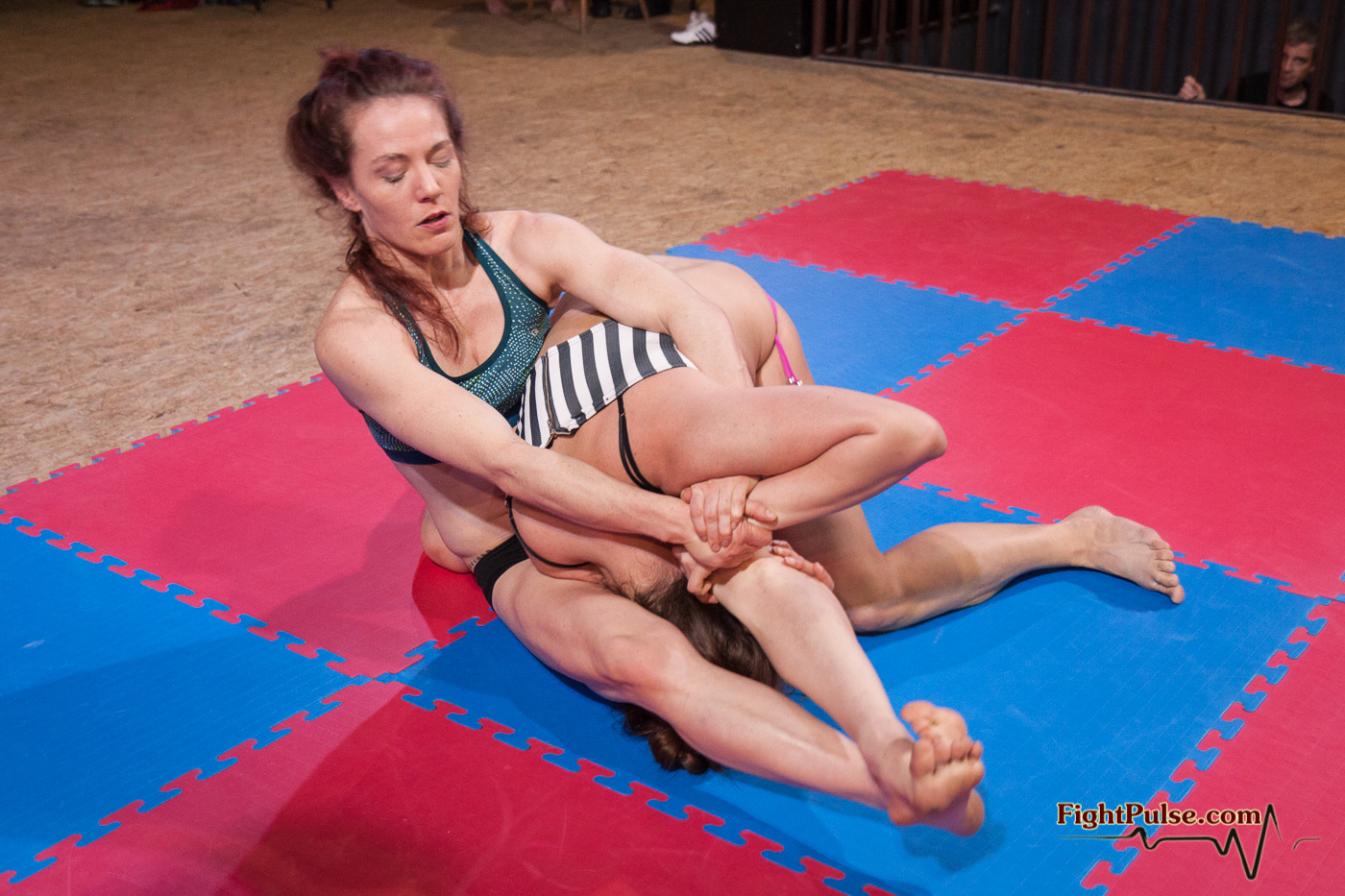 Wine can be soooooooo soothing.
fciwomenswrestling.com article, wikipedia photo
It's great for relaxing.
It's effective social lubrication.
It's medicinally good for the stomach so they say.
Oh, by the way. It's great with food too.
As we continue to electronically visit the mesmerizing global city of Prague in our dinner and a movie (fem vs fem) series, it's time to dine again with wine.
fciwomenswrestling.com article, wikipedia photo
Any suggestions? Why yes. At bugadvisor.com they have an excellent suggestion. "Wine O'clock is still a great place, although busy now that they are top of the trip advisor list.
This 'more than just a wine shop' opened in June 2015 – I've walked past dozens of times without even noticing, until some friends invited me this week.
It's such a good place that I almost considered keeping it secret and not writing anything – but that wouldn't be fair on the owners."
What would Wine O'clock like to say to you? At their site wineoclockprague.com  they invite, "We are wine enthusiasts, cooking lovers and this is our place for you…. We simply like time spent over nice glass of wine with friends and guests. You are more than welcome between us…

Wine O´Clock Shop in Prague is a cozy and pleasant place for maximum of 10-15 persons. We sell Southern Italian wines from Apulia and wines from Czech Republic that you can taste with us.
Carefully chosen wineries cover large spectrum of wine from typical local grapes. As for red Aglianico del Vulture, Primitivo di Manduria or from Gioia del Colle so for white Fiano Minutolo or fresh Falanghina.
We offer as well our own extra vergine olive oil TONINNI.
Wine can be bought and delivered by us to you.
Wine O´Clock Shop is ideal place for your private and cozy events with possibility of show cooking with wine tasting.
fciwomenswrestling.com article, wine o'clock photo
With our wines we serve Italian and Czech cheese, prosciutto and salami with another interesting bites from small productions and farms. This accomplish your glass of wine."
Sounds so soothing, relaxing and tasty.
Didn't the other reviewer express that Wine O'clock was at the top of Trip Advisor's love list? Well here is why. At tripadvisor.com, "This is a great place if you are a Wine lover! It is super cute, well decorated and modern. The owner and also the staff were incredible at describing the wine to us and discussing what we liked. Besides the tasty wines they provided us plates of various small snacks. There is also a possibility to arrange a private evening where you can celebrate with friends and they can not only provide you small snacks, but the owner can cook brilliant Italian cuisine as there is also a small kitchen."
Brilliant review!
Brilliant restaurant!
Ah, only in Prague.
Okay my friends. We had the dinner. Now it's time for the movie.
VeVe Lane is an American female submission wrestling super star who runs her own company out of New York. Femcompetitor Magazine loved her so much that they wrote an article about her.
The female submission wrestling leader Fight Pulse loved her too, so they invited her to take on one of their warriors named Laila.
Here is that match.
Dinner. Wine. A Fem vs Fem movie. Enjoy.
By Zweig on Mar 17, 2016 09:30 pm
VeVe Lane's only female wrestling match during her recent visit to Fight Pulse was a match against our popular middle weight, Laila: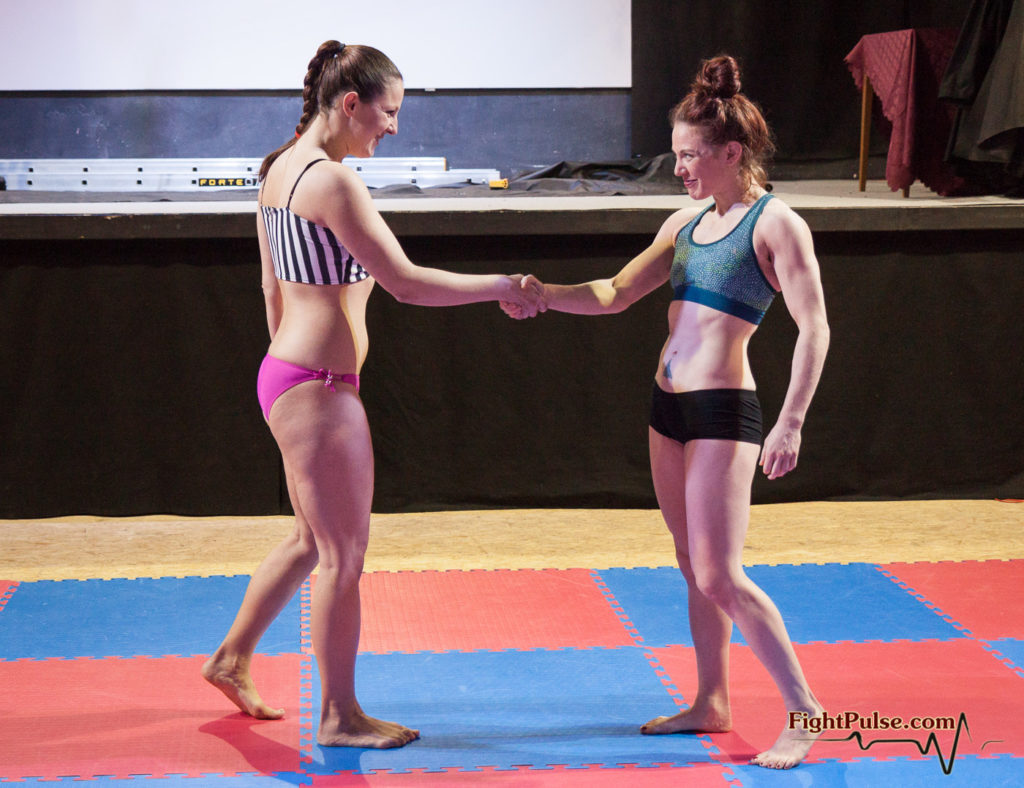 fciwomenswrestling.com article, fightpulse.com photo
Laila is one of the most competitive ladies we have ever worked with. She is a tough lady. Not only does she greatly enjoy wrestling, but she is also always looking for new challenges. That is the reason why, upon learning her credentials, she asked me to give her a chance with VeVe Lane. How could I say no? The match was on. VeVe and Laila exchanged smiles and shook each other's hands as they squared off on the mats. After the stare down they tackled each other for the takedown. While Laila has no formal training and is relatively new to wrestling, she is physically very strong, and has a big weight advantage of 17 kg over her opponent. Even with that in mind we were still expecting a pretty one-sided match with a big score in VeVe's favor. That all changed when after a minute or two of being choked in VeVe's first triangle, Laila escaped. In our predictions we did not account for the tremendous heart that Laila has.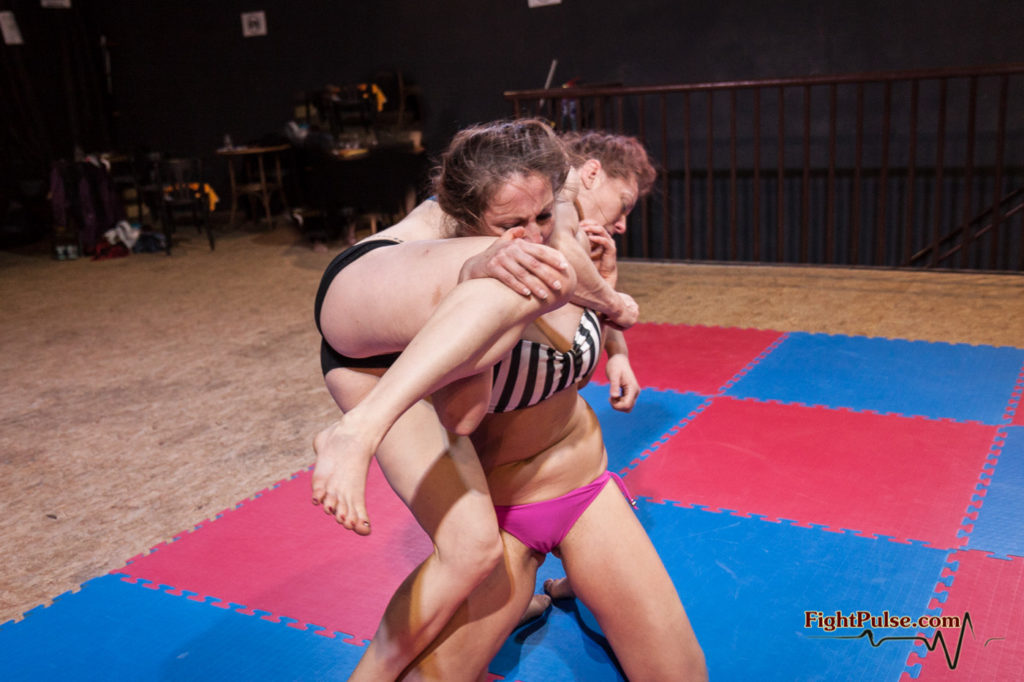 fciwomenswrestling.com article, fightpulse.com photo
One of the best things about being a producer in this niche is witnessing such battles as they are occurring, filming them, and, of course, bringing them to you. It was an inspiring encounter. Not only the match, but also the sportswoman ship displayed by the competitors, despite the very aggressive fight that just took place, as they hugged and raised each other's arms for the photoshoot after the match, as well as the positive encouraging comments that they addressed to each other during the post-match interview. This is something you don't often see even in world-championship level matches between professional female fighters. That is why it is especially rewarding to observe such behavior up close. This was a fight between two true warriors. Laila wrote to me the next day saying that VeVe has inspired her and she wants to be like VeVe one day.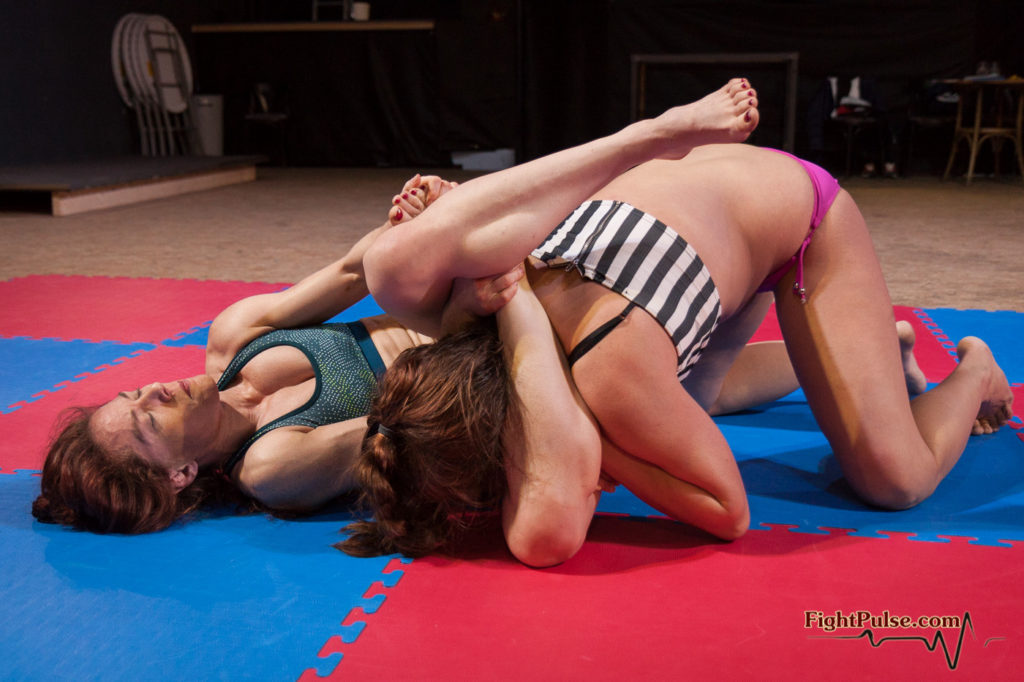 fciwomenswrestling.com article, fightpulse.com photo
If you are not yet a fan of VeVe Lane or Laila, it is likely that you will be after you see this title. FW-32 features a fantastic performance by VeVe Lane and display of tremendous heart by Laila. Look out for the moments when the latter escapes almost inescapable choke holds by sheer power of will, while barely breathing. VeVe Lane comments on these surprising moments and Laila's toughness in post-match interviews.
~ ~ ~
https://www.fightpulse.com/
Sources: brainyquote.com, Wikipedia, fciwomenswrestling2.com, FCI Elite Competitor, photos thank you Wikimedia Commons.
https://www.tripadvisor.com/ShowUserReviews-g274707-d8374547-r290320052-Wine_O_Clock_Shop_Prague-Prague_Bohemia.html
https://bugadvisor.com/2015/09/11/wine-oclock-shop-prague-czech-republic/
http://www.wineoclockprague.com/my-ve-wine-oacuteclock.html