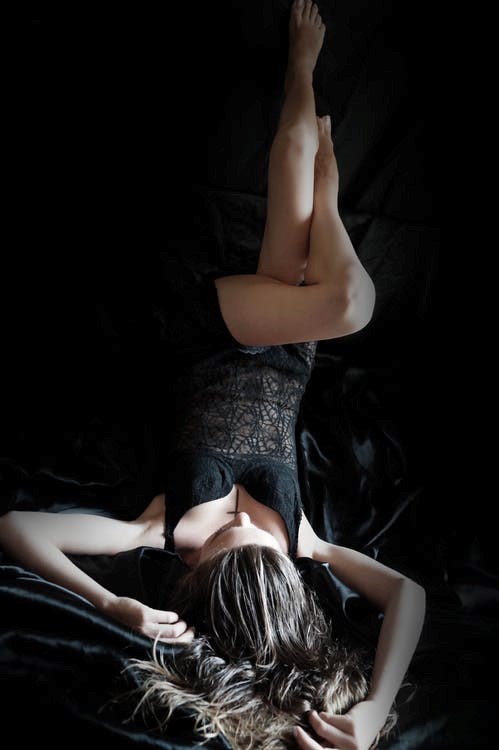 She's blessed with beauty and power.
LWS wrestler Thunder is developing into a female grappling force.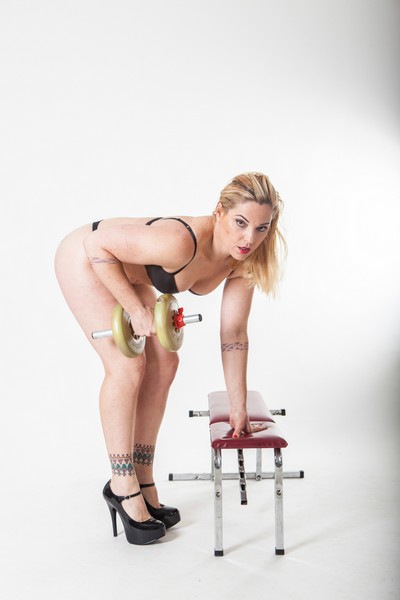 This Kiwi is a tall, shapely, strong, big girl sexy and battle tested. Her won loss record is stellar. She's a wrestler other girls are already wanting to avoid in real competition. In the 1990's, this would have described the incredibly sexy dark brunette from New Zealand named Lisa Marie.
Not the case here.
There's a new Kiwi in town and her name is Thunder.
After watching Thunder compete at three sites and online, FCI's scouting report describes her as physically tough, aggressive and at times unforgiving. She's not beyond dominating a weaker opponent. What's frightening for the rest of the female wrestling field is that Thunder clearly has not peaked.
Here is the accounting of this rising star presented at thunderwrestlingamazon.webs.com. "From New Zealand Thunder, came to London to begin her wrestling rise to fame. Starting at London Wrestling Studio Thunder learnt for the best and quickly rose to one of the most popular wrestlers. Since that fateful day 10 years ago Thunder has metamorphosed from a tall, gorgeous blonde to a tall, SUPER strong and muscular gorgeous blonde."
The widely respected female wrestling organization London Wrestling Studio has presented top flight women's wrestling events and features some of the best competitors from around the globe.
Here is what they had to say about this New Zealand princess.
"Over the last couple of years, THUNDER has become more muscular than ever – thanks to a punishing fitness regime. Consistently popular, we have found that Thunder attracts more repeat custom than any other wrestler at LWS. This is partly because she really goes out of her way to cater to all session requests and her customer service is second to none.
Also as many of you have found out, she is exceptionally strong for a female and is able to lift and carry men of up to 100 kg in weight. THUNDER's wrestling has really come along over time and we would recommend her to any customer."
That's high praise indeed.
Let's fly to New Zealand and briefly take a look at the village that created this formidable grappler.
The United States CIA reports, "The British colony of New Zealand became an independent dominion in 1907. Over the past 20 years the government has transformed New Zealand from an agrarian economy dependent on concessionary British market access to a more industrialized, free market economy that can compete globally. This dynamic growth has boosted real incomes."
The dynamic educational source Wikipedia relates, "The country geographically comprises two main land masses – that of the North Island, or Te Ika-a-Māui, and the South Island, or Te Waipounamu – and numerous smaller islands. New Zealand is situated some 1,500 kilometres (900 mi) east of Australia across the Tasman Sea and roughly 1,000 kilometres (600 mi) south of the Pacific island areas of New Caledonia, Fiji, and Tonga.
Because of its remoteness, it was one of the last lands to be settled by humans. During its long isolation, New Zealand developed a distinctive biodiversity of animal, fungal and plant life. The country's varied topography and its sharp mountain peaks, such as the Southern Alps, owe much to the tectonic uplift of land and volcanic eruptions. New Zealand's capital city is Wellington, while its most populous city is Auckland.
Before the arrival of humans an estimated 80 percent of the land was covered in forest, with only high alpine, wet, infertile and volcanic areas without trees.
The endemic flightless kiwi is a national icon. The forests were dominated by birds, and the lack of mammalian predators led to some like the kiwi, kakapo and takahē evolving flightlessness."
Now let's add some color.
The official travel site newzealand.com exudes, "Thousands of kilometers of coastline, lakes and rivers herald New Zealand as a water sports mecca.
Sailing, surfing, diving, fishing – Kiwis love the water and we're spoilt for choice when it comes to water activities. Indulging your passion for the water is easy to do here in New Zealand and limited only by your imagination.
You just have to go to any beach or wharf to see how popular fishing is in New Zealand. There's a fish and a fishing spot with your name on it. If you're up north you can expect to catch snapper, kingfish and tarakihi. In the far south, you're looking at blue cod, trumpeter and grouper for your dinner. Snapper is the prized fish for most sea fishermen. Go snapping as they call it and you could be looking at a fish in excess of 10kg."
From Maori culture to hiking in pristine green covered mountains to watching the stars in dark night skies unobstructed; we have just scratched the surface of all that you can do in New Zealand.
One of the natural experiences you can enjoy and most likely will never forget on your next trip to London is to engage in some Big Sexy Girl wrestling with Thunder. Here is what one satisfied customer had to say.
"My first experience at LWS was with Thunder and although I was quite nervous, she put me at ease straightaway and after a few wonderful lift and carries, I felt great and the whole session was really exhilarating. Thunder is so strong and made all the lift and carries seem effortless…I'm definitely making another booking soon!"
This writer can say that I have clearly seen improvement in Thunder's wrestling. You are only as good as your competition. When a wrestler is winning constantly, the question becomes what is the skill level of the opponents?
At the British site where she has a long standing resume, she boasts a winning record against respectable competition like Shelby Beach, Kassidy, Minxy Li and Star to name a few.
It was when she had her way with the widely respected journey level fighter Dynamo that I knew she was for real.
There's always excitement in the air when a star is rising bright against a dark magical sky. Make no mistake about it, when it comes to her matches, Thunder can not only lower the BOOM!………….
She strikes with lightening as well.
~ ~ ~
Sources: brainyquote.com, Wikipedia, fciwomenswrestling.com, londonwrestlingstudio.co.uk, newzealand.com, cia.gov/library, WB270.com, thunderwrestlingamazon.webs.com, photos thank you Wikimedia Commons.