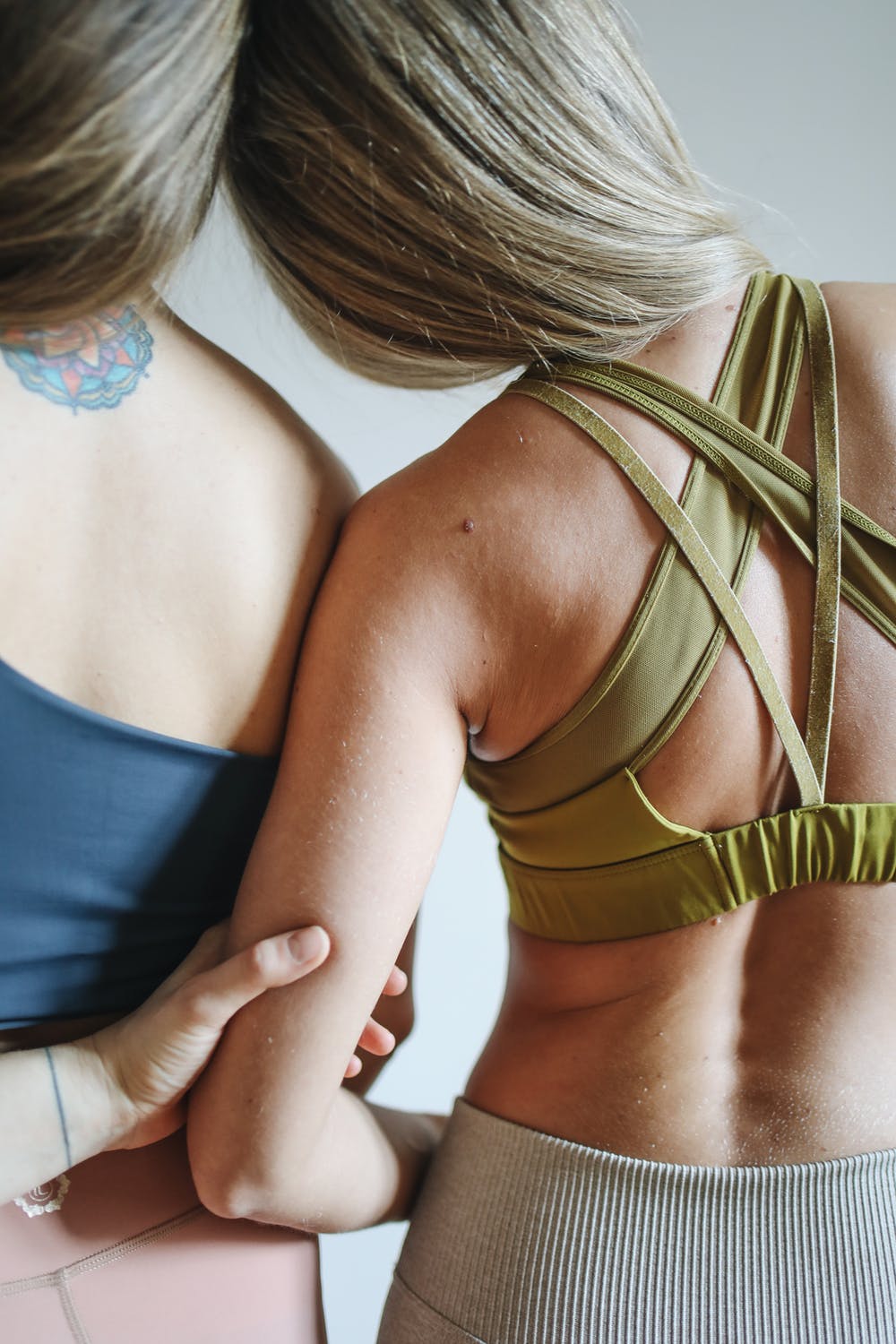 The Slavic-German goddess Freya is the Goddess of abundance, desire, love, fertility and spring. Also Freya is the incarnation of wisdom and healing.
With an electric personality complete with a constant soft smile and strong feminine legs, in terms of the total package, which DWW maiden was like watching Freya reborn?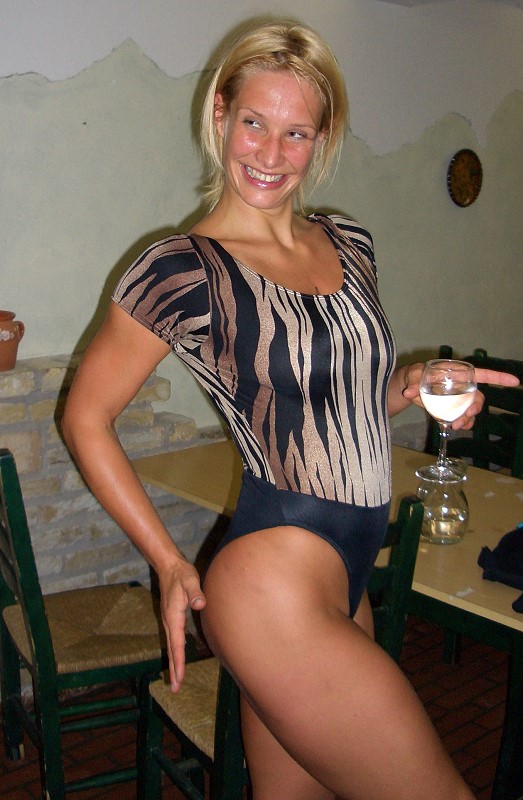 Daniela was one of DWW's sexy big girls who had an impact whenever she wrestled.
Daniela loves life. That's good. She should. She's young, so she's got a lot of it ahead of her.
I have a confession.
Daniela was my DWW guilty pleasure.
I would love to say that I admired her wrestling most, which I did, but she had some of the most beautiful robust feminine thighs I have ever seen. She was tall, shapely sleek with an infectious smile and a fresh face framed with long soft brown hair that could influence anyone to have her as a friend.
For her mind of course.
Daniela loves film. That being the case, let's expand on the guilty pleasure theme.
It was 1968 and the masterful Director, Norman Jewison was up to his old highly effective tricks. The movie line says, "A debonair, adventuresome bank executive believes he has pulled off the perfect multi-million dollar heist, only to match wits with a sexy insurance investigator who will do anything to get her man."
It sounds good. True? That nice description doesn't remotely do Mr. Jewison's gem, The Thomas Crown Affair justice. For the title roles you need two beautiful people with exceptional charisma.
Enter Steve McQueen and Faye Dunaway.
Guilty pleasure? Yes. Steve McQueen's character was a James Bond who didn't have to defy orders upstairs because no one gave him any. As a wealthy bored businessman he could design his own rules. He was sharp as a hair thin razor, wealthy beyond belief, highly analytical, possessed a great sense of humor, showed no fear, exuded charisma, women found him irresistible and yes, men ( I) wanted to be him.
Above all?
He was a big time risk taker and loved to play games.
Guilty pleasures are fun because it's not so much what it's about; it's more about how you feel when you are intoxicated with its dream like vapors.
Daniela had that effect on me.
She certainly did her work on the mats. She took on all comers, mostly big sexy feminine girls and even had somewhat of a rivalry with Luzia the Great! Probably her most memorable and shining moment came when she took on the beautiful, resourceful and deceptively skilled American MMA princess, Grace of Virago fame and as the expression goes, "had her way with her."
According to the DWW site's database, Daniela is retired now but I suspect would have had a much longer career had she not be shackled by severe knee injuries.
The DWW group is located by the mighty Danube River in Vienna. As of this writing since we have already paid tribute to Luzia and Hana and plan on sharing more of our important DWW memories with the world by highlighting more girls in the future, let's stay with our theme and view the magical city of Vienna through the eyes of pleasure, with no guilt.
Let's get this party started with an introduction from the site wien.info. They share, "Dancing and "chilling" of the highest quality – after all, Vienna's electronic music scene is world-renowned. Clubs such as Flex at the Danube Canal were selected as one of the best locations worldwide. The program there varies as much as it does at other party locations in the city.
The Gürtel establishments in the City Rail Arches such as Chelsea, B72 and Rhiz have been permanent fixtures on Vienna's nightlife scene for years. A new party strip is developing in the Prater with Fluc and Pratersauna.
The Gürtel's stellar popularity was triggered by the Chelsea. Its landlord, a former professional soccer player, had the courage to open a bar there when the area was still a red-light district. Live bands and DJs serve up Britpop, punk and related genres. The differences between Chelsea and its neighbors are clear at a glance. For one thing, it lacks the standard glass façade. The rhiz bar, just a few steps, makes no secret of the goings-on inside. This is home to the Vienna electronic scene, and it is not uncommon for the music to come courtesy of a laptop. A groovy sound is available in the neighboring Loop, which is a mix of bar, club and lounge."
The cool site inyourpocket.com adds, "Of all the wonderful things that Vienna has to offer, nightlife is not the least of them. There is something for everyone in this town, and we mean everyone. From trendy bars to Irish pubs, lounge clubs and underground locations, offering all kinds of nocturnal fun you might be looking for."
Regarding club Flex, it continues, "For more than 15 years this club has been famous for underground parties in Vienna. With one of Europe's best sound systems, every event is unforgettable. About two years ago Flex started to change its image from very alternative to a bit more hip. But no matter who you are and how you are dressed – this club is definitely a place to dance a night away.
With a wicked sound system and world class DJs, the new Grelle Forelle may have a cover charge, but by the time you leave you'll swear you would have paid much more to get in. Take a break from dancing in the chill-out lounge."
We could go on but please go online and view Vienna night life. We suspect Daniela probably did since as a former team volleyball player and wrestler, she is very athletic and probably can dance her pretty head off. According to her bio when asked what alcohol she likes she says ALL OF THEM! That combination makes for a great night out on the electric German town.
In a time period where good hard submission wrestling was hard to find and expensive to seek out, Daniela and her fellow DWW warrior maidens really provided us with the sweet fix we needed. I can't tell you how many times this writer read a sales line on a video match from another company, took the risk and ordered it, waited forever to get it by 1990s snail mail and either got stiffed or it was a massive dud.
DWW matches by contrast all delivered a bang!
The nice thing about a guilty pleasure is that it delivers the goods and more. The Thomas Crown Affair is a cool movie you can watch over and over and over. Daniela of DWW is a cool wrestler whose energetic matches you watch over and over and over as well.
Daniela? We hope you are dancing the night away in wrestling retirement.
~ ~ ~
Some may find beautiful women wrestling erotic in nature. If you find that offensive the DWW site may not be for you.
Sources: DWWgalaxy.com, imdb.com, brainyquote.com, Wikipedia, fciwomenswrestling.com, wien.info/en/lifestyle-scene/nightlife, inyourpocket.com, photos thanks to Wikimedia Commons.