Pro Women's Wrestling News, September 2021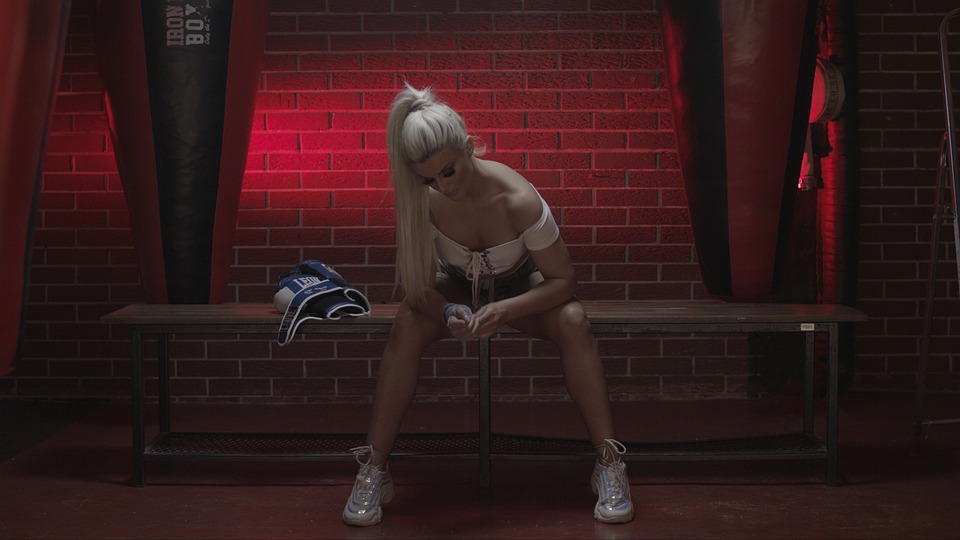 September 1, 2021,
Fall rituals and traditions are the gasoline that keeps the sports world watching, playing and writing.
There is so much fuel to go around.
When people think of the most popular sporting events in the fall, the NFL and NCAA football competitions as well as the United States Open tennis tournament come to mind.
For good reason.
That being true, what many might not realize is that the fall is the most important time for women's collegiate and high school wrestling. The biggest and most important tournaments occur during this season.
In terms of women's professional wrestling, scripted or real, there is lots of female entertainment and competition to add to the fall sports menu.
What is very apparent in 2021, post pandemic, Women's Lady Pro wrestling is alive and well and doing a lot of casting. We always knew they were a cast of characters.
With all of the independents and the glorious WWE, there is plenty of news to go around.
Speaking of casting, stock up on some popcorn because there is a Women's Wrestling movie coming your way.
As reported by registercitizen.com, a new documentary on women's pro wrestling, "Circle of Champions: the History of Women's Pro Wrestling" will soon be wrapped. The film is about former wrestler Angel Orsini who retired.
The film documents the history through her journey and shows the importance of empowerment through sisterhood.
We certainly can appreciate that.
Angel Orsini is an American professional wrestler, bodybuilder and mixed martial artist, best known by her ring name Riptide.
She has competed in North American independent promotions including Women's Extreme Wrestling, Ohio Valley Wrestling and Extreme Championship Wrestling, most notably as "The Prodigette" who managed the stable the 'Sideshow Freaks' during the last years of the promotion.
During 1993, she competed as a heavyweight in the North Miami Beach Bodybuilding Championship and the South Florida Bodybuilding Championships winning second place in both competitions.
After three years of training, Ms. Orsini became a Black Belt and entered an instructor training program eventually teaching Tae Kwon Do.
Very impressive.
Another impressive lady wrestler in the news in Bianca Belair.
As reported by the Detroit news, "The World Wrestling Entertainment Superstar, the current Women's Champion of the WWE's Smackdown brand, makes and wrestles in her own in-ring gear. She can often be found in the locker room before matches working her Singer, making last minute adjustments to her apparel, which she creates specially for each show, often drawing inspiration from her surroundings or from her fashion hero, hip-hop queen Missy Elliott."
No wonder she looks so good making her moves in the ring.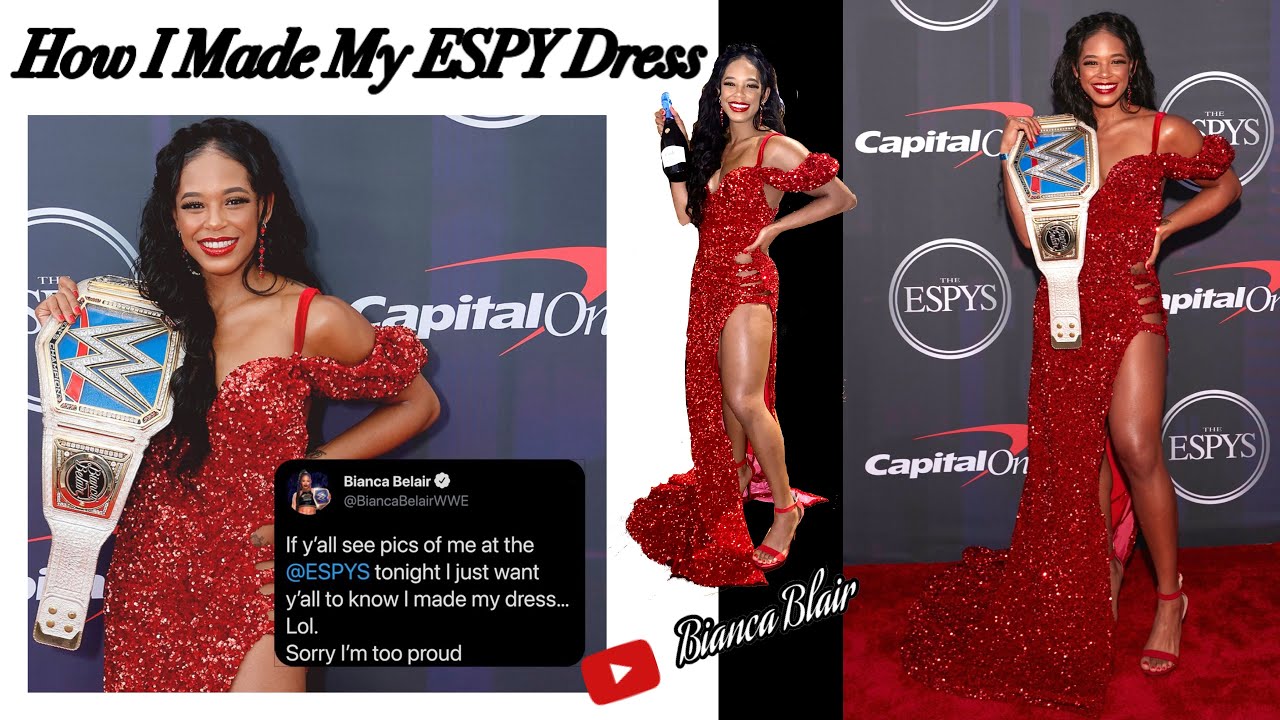 Let's check out her clothing line at:
https://shop.wwe.com/biancabelair
The Authentic T-Shirts are the same ones worn by your favorite WWE & NXT Superstars.
Bianca is an American professional wrestler currently signed to WWE, where she performs on the SmackDown brand under the ring name Bianca Belair, and is the current WWE SmackDown Women's Champion in her first reign.
Just like Angel and a lot of other modern day female wrestlers, Bianca spends a lot of time in the weight room.
She was also a CrossFit competitor and powerlifter, having appeared in RX magazine, Femme Rouge magazine, and CrossFit.com. Blair was forced to abandon her CrossFit career due to intercostal chondritis, also known as shifting rib syndrome.
Blair made her video game debut as a playable character in WWE 2K19. She is also featured in WWE 2K20. In late January 2020, WWE.com revealed Blair's first action figure debuting in Mattel's Basic Series 107.
She is a very active girl.
Here is another revealing nugget.
As reported by Forbes Magazine, "NGW leadership told me exclusively this will be one of the biggest investments in women's wrestling ever as women's wrestling continues to have a moment. In addition to budding talent all over the world, NGW also figures to have a deep pool of free agents to choose from amid WWE's ongoing wave of releases."
NGW is a women's wrestling promotion debuting in 2022.
Looking forward to that.
Should we be looking forward to Cris Cyborg joining the WWE?
Cris is a Brazilian–American mixed martial artist who as of January 2021 competes in Bellator MMA, where she is the Bellator Women's Featherweight Champion, having held the title since January 2020.
She is also a former UFC, Strikeforce and Invicta FC World Featherweight Champion.
Cris is the only MMA fighter in history, male or female, to become a Grand Slam Champion, holding world championships across four major mixed martial arts promotions. Cyborg is widely regarded as one of the greatest female mixed martial artists of all time.
So what is this about her possibly joining the WWE?
As reported by mmafighting.com, "Following a tumultuous relationship with the UFC, including a very public war of words with president Dana White, the former featherweight champion fought out her last contract and opted into free agency."
Cyborg, stated when speaking to MMA Fighting. "If the opportunity presents itself, and the deal makes sense, I would love to challenge myself with pro wrestling."
Intriguing.
No wonder she has been bantering with some of the WWE wrestlers.
The team at fansided.com adds, "While Cristiane Justino (aka Cris Cyborg) and Ronda Rousey never got to face one another in their MMA careers, the beef between them lives on, with Cyborg, the current Bellator MMA women's featherweight champion, throwing a shot following Becky Lynch's win over Shayna Baszler at WWE Wrestlemania 36."
MMA Warriors Cyborg and Rousey were both in Strikeforce at the same time, with Cyborg winning the women's featherweight title and Rousey winning the promotion's women's bantamweight title at some point during their participation.
If Cris joins the WWE, along with Rhonda, it will be another addition in a growing roster of former MMA stars like Daria Rae Berenato who is signed to WWE under the ring name Sonya Deville.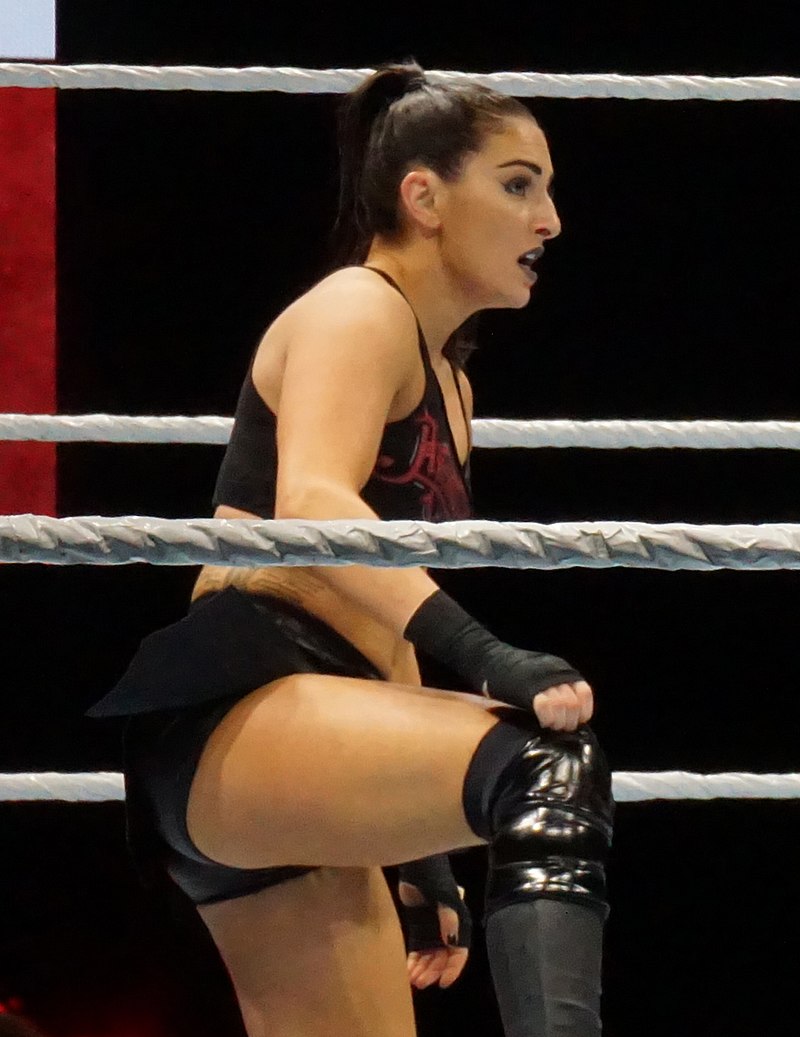 She currently appears on both the Raw and SmackDown brands as an on-screen authority figure alongside Adam Pearce.
Every day something new and exciting is happening in the world of the Lady Pros.
From new independent companies to special matches and television deals, the female professional wrestling industry continues to expand and entertain.
Though it sometimes feels like running alongside of a chariot, we are going to do our best to keep up and take you along for the ride.
Especially during the fall.
It is the time of the year when female wrestling adds beautifully to the fall sports menu.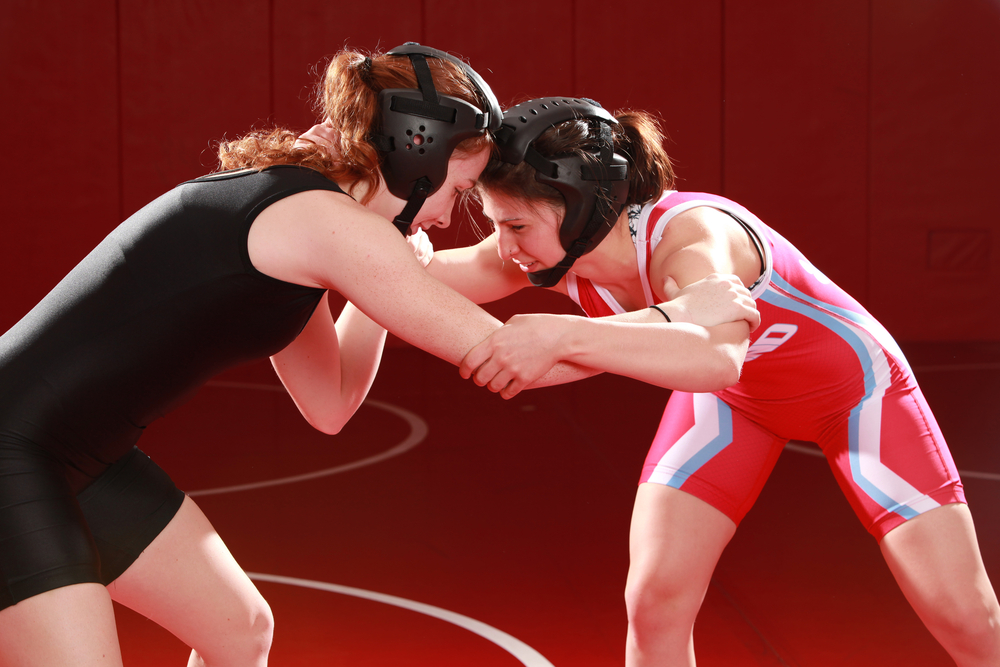 ~  ~ ~
OPENING PHOTO femcompetitor.com, grapplingstars.com fciwomenswrestling.com adnanavdic-pixabay.com-photo-credit.
https://en.wikipedia.org/wiki/Cris_Cyborg
https://www.mmafighting.com/2019/9/24/20880370/cris-cyborg-still-open-to-crossover-with-wwe-or-aew-but-bellator-is-main-focus-now 
https://fansided.com/2020/04/04/cris-cyborg-to-becky-lynch-we-both-have-a-win-over-mini-ronda-rousey/
https://writingexplained.org/idiom-dictionary/cast-your-bread-upon-the-waters
https://www.registercitizen.com/news/article/Women-s-pro-wrestling-movie-scene-to-be-filmed-16353072.php
https://en.wikipedia.org/wiki/Angel_Orsini
https://www.detroitnews.com/story/entertainment/2021/07/31/bianca-belair-ready-welcome-back-wwe-audiences-detroit/5428375001/
https://en.wikipedia.org/wiki/Bianca_Belair
https://www.sportskeeda.com/wwe/natalya-neidhart-heart-wwe-s-women-s-division
https://en.wikipedia.org/wiki/Total_Divas
https://www.fcielitecompetitor.com/
https://fciwomenswrestling.com/