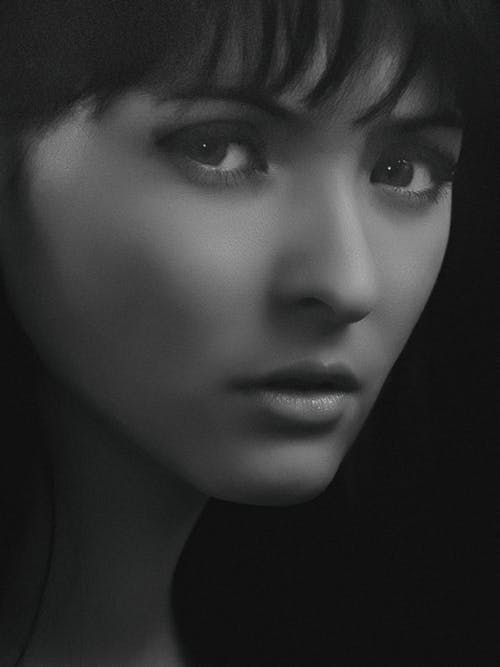 [intro] Nell Stewart and Route 66 are symbolic of the ability to travel wherever your dreams take you.
[/intro]
Like a hungry newer lady wrestler barn storming the country with something to prove, Route 66 the famous highway originally ran from Chicago, Illinois, through Missouri, Kansas, Oklahoma, Texas, New Mexico, Arizona, and California, before ending at Los Angeles, covering a total of 2,448 miles.
What year was it first completed?
Here are some clues. See if you can guess without looking it up online.
Let's take a look at the headlines that screamed across the top of newspapers: Gene Tunney beats Jack Dempsey in 10 for heavyweight boxing title. Ty Cobb resigns as Detroit Tigers manager. Hirohito becomes the emperor of Japan. Satchel Paige makes pitching debut in Negro Southern League. Magician Harry Houdini dies of gangrene and peritonitis that has developed after his appendix ruptured. Disney Brothers Cartoon Studio becomes Walt Disney Studios.
What year are we speaking of?
The year was 1926.
Something else very special happened that year.
Female super star Nell Stewart was born in Birmingham, Alabama.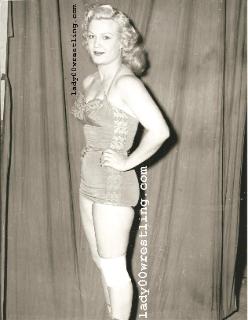 The writer Jeff Leen, who wrote The Queen of the Ring: Sex, Muscles, Diamonds, and the Making of an American Legend stated, "Along with Johnnie Mae Young, Nell Stewart and June Byers, Gloria was in the vanguard of the second wave of female stars that followed Mildred Burke, Gladys Gillem, Elviry Snodgrass and Mille Stafford."
When you watch Ms. Stewart's matches, something becomes very clear. This was a very rough and tumble era of women's wrestling matches. Yes much was decided ahead of time but certainly not the details and Nell Stewart was a beautiful blonde who could rough things up with the best of them.
What was interesting when you peer into the past of this golden age of the late 40s and early fifties is that unlike today, newspapers actually covered women's wrestling like they were important news stories.
The edmontonjournal.com shares a headline from a news article of that era. "June 10, 1953: 7,000 pack the Gardens to watch gal wrestlers."
The article continues, "Seven thousand wrestling fans rocked and roared at the Edmonton Gardens as "seven curvaceous babes let their hair down" and engaged in a battle royal during the main event of promoter Al Oeming's weekly wrestling card.
It was a spectacle sport not just a spectacle.
When it was all over, American professional wrestler and blond bomber, Nell Stewart, emerged the winner having disposed of Mexican spitfire Ida May Martinez, (also American), wrote an unidentified Journal scribe."
The years of 1952-1957 were Nell Stewart's best. The respected wrestling information site wrestlingdata.com posts her matches victories as 24, 31, 30, 26 and 19.
She loved the sleeper hold and head scissors and like today's female submission wrestlers, loved to apply the excruciating body scissors.
She certainly had her rivalries. The wrestling site lady00wrestling.com reveals, "Beautiful Nell Stewart and sexy Gloria Baratini wrestled each other numerous times in the late 40's and early 50's. Nell was forever the hard boiled heel and defeated the game Gloria in most of their long hard fought matches. The story goes that Gloria gave up a promising opera career to become a professional wrestler. I kid you not. But that is a fact. Gloria attended the Peabody Conservatory of Music, studying to be an opera singer. She did not end up at Carnegie Hall but at wrestling arenas."
As printed by glorywrestling.com the talented lady grappler Ethel Brown spoke about a side of Nell Stewart's character that few from the public probably saw. She explains, "My biggest ally was Nell Stewart. When I first started wrestling, Nell actually put clothes on my back and shoes on my feet. She taught me how to be a lady as well as a wrestler. Because Nell was married to Billy Wolfe (a famous women's wrestling promoter), I have to give him credit for being an ally, too."
Let's visit the southern comfort of modern Birmingham, Alabama.
The comprehensive information source Wikipedia informs, "Birmingham is largest city in Alabama. The city is the county seat of Jefferson County. The city's population was 212,237 according to the 2010 United States Census. The Birmingham-Hoover Metropolitan Statistical Area had a population of about 1,128,047 according to the 2010 Census, which is approximately one quarter of Alabama's population.
Birmingham is the cultural and entertainment capital of Alabama with numerous art galleries in the area including the Birmingham Museum of Art, the largest art museum in the Southeast. Downtown Birmingham is currently experiencing a cultural and economic rejuvenation, with several new independent shops and restaurants opening in the area. Birmingham is also home to the state's major ballet, opera, and symphony orchestra companies such the Alabama Ballet, Alabama Symphony Orchestra, Birmingham Ballet, Birmingham Concert Chorale, and Opera Birmingham."
The enjoyable travel site tripadvisor.com gently expresses, "It has been said that Birmingham is the last major Southern city in America, where a friendly "How y'all doin'," a hearty meal of country-fried steak with butter beans and a true taste of Southern hospitality await visitors.
Whether you're into the history of the Civil Rights movement, a fan of jazz music or just looking for culture and a few fun activities for the family, Sweet Birmingham is the place for you. Spend the morning at the Birmingham Museum of Art, and then have lunch at a traditional Southern tea room.
Outdoor enthusiasts can tee off at the Robert Trent Jones Golf Trail or pack a lunch and spend the day hiking and enjoying the vistas at Ruffner Mountain. A world-class zoo, the innovative McWane Center and VisionLand, Alabama's first amusement park, are sure to keep families entertained and on the go. In the evening, listen to a blues show at an outdoor cafe and then spend the night at a small cozy inn or splurge for an elegant hotel."
[pullquoteleft] "Two roads diverged in a wood and I – I took the one less traveled by, and that has made all the difference"..Robert Frost
[/pullquoteleft]
The legendary highway Route 66 would inspire memorable songs and no doubt was the source of endless adventures for many Americans throughout the road's lifetime. Its romantic partnering with people's hopes and dreams at the time probably seemed like it would last forever but as we know, nothing ever does. You just have to enjoy it while it's here.
Nell Stewart was one of the beautiful ones who propelled women's wrestling into a new era. What a memory it would have made to sit ringside and watch her compete and entertain. For those that did, it probably seemed that watching shapely Nell would be a ritual that would persist deep into the future. In that sense, they were right.
The fans of Nell Stewart understand that sharing Ms. Stewart's accomplishments with the present generation is building a bridge that will reach, educate and affect future generations that appreciate women's wrestling.
This is part of their heritage.
Like the legendary Route 66, completed when she was born, its risk takers like Nell Stewart that inspire appreciation, instill enthusiasm and can propel a young female competitor's dreams down any unknown highway she hopes to travel.
~ ~ ~
Sources: brainyquote.com, Wikipedia, femcompetitor.com, lady00wrestling.com, wrestlingdata.com, glorywrestling.com, slam.canoe.ca, edmontonjournal.com, womensprowrestling.blogspot.co, ladysports.com, brainyhistory.com/years/1926.html, historyorb.com, photos thank you Wikimedia Commons, Thank you lady00wrestling.com for Ms. Stewart's photos.