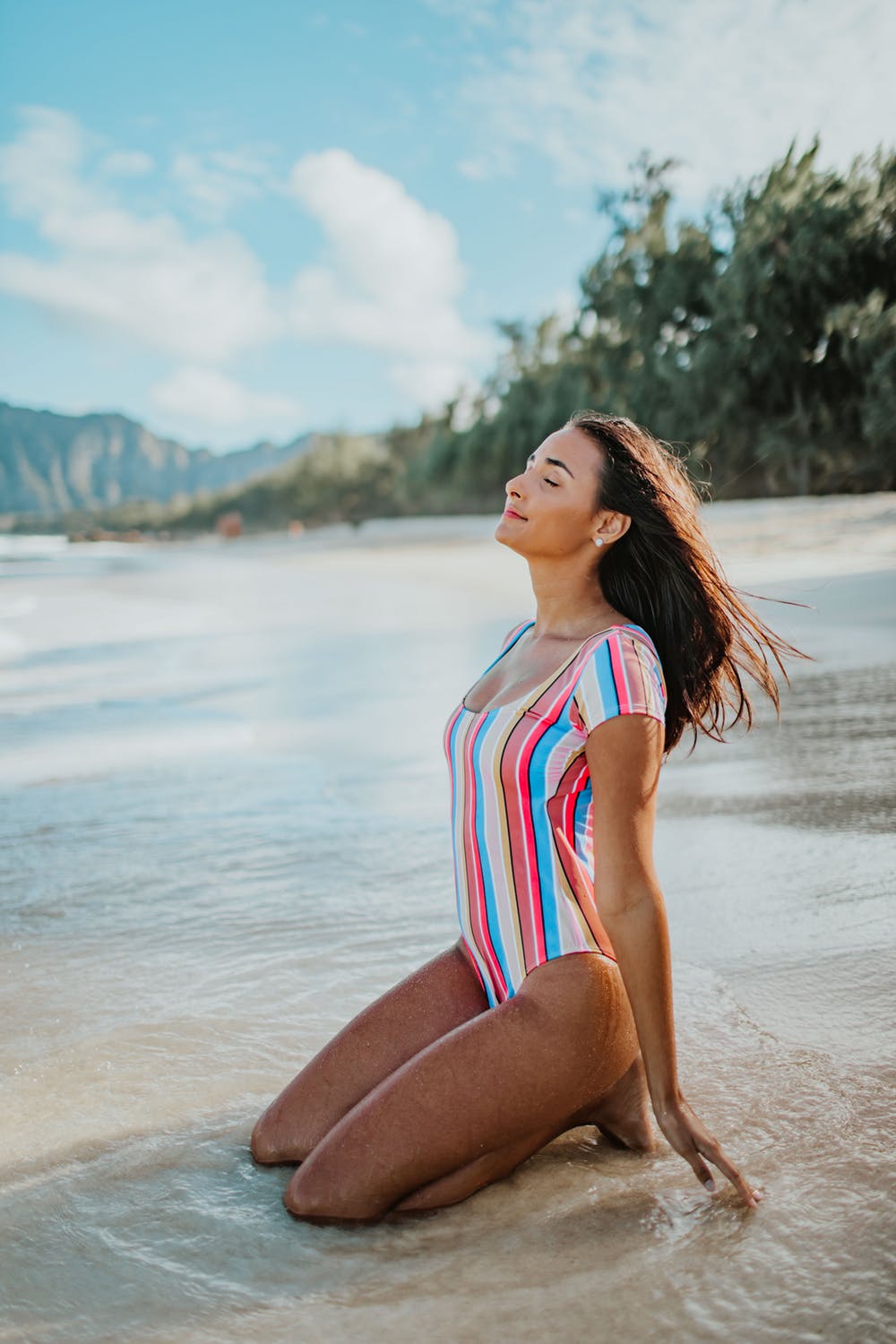 Can exercise have a substantial effect on making your skin look younger?

Extensive time spent in professional settings with women in the fully competitive female submission wrestling industry reveals a group of fem competitors savvy at taking care of their skin, mindful of what they eat and motivated at exercising regularly.
[pullquoteright] "Follow your dreams, work hard, practice and persevere. Make sure you eat a variety of foods, get plenty of exercise and maintain a healthy lifestyle"….Sasha Cohen
[/pullquoteright]
The excellent site fitnessguru.org shares, "Around the world, scores of people participate in some sort of exercise, sports, or physical activity. They are overcoming excuses and realizing numerous benefits that one can achieve from undertaking physical activity on a regular basis. Exercise is important to keep both your body and mind "in shape".
Understandably participation in all of the above with a focus on exercise has tremendous benefits. In the area of exercise the benefits can be broken down into the big four.
• It helps prevent disease.
• Can lower blood pressure.
• Increases stamina.
• Improves the quality of life.
The educational source Wikipedia expands on the benefits of exercise. "Physical exercise is any bodily activity that enhances or maintains physical fitness and overall health and wellness. It is performed for various reasons including strengthening muscles and the cardiovascular system, honing athletic skills, weight loss or maintenance, as well as for the purpose of enjoyment. Frequent and regular physical exercise boosts the immune system, and helps prevent the "diseases of affluence" such as heart disease, cardiovascular disease, Type 2 diabetes and obesity.
It also improves mental health, helps prevent depression, helps to promote or maintain positive self-esteem, and can even augment an individual's sex appeal or body image, which is also found to be linked with higher levels of self-esteem."
Apparently there is another often overlooked major benefit as well.
[pullquoteleft] "I think exercise tests us in so many ways, our skills, our hearts, our ability to bounce back after setbacks. This is the inner beauty of sports and competition, and it can serve us all well as adult athletes"……..Peggy Fleming[/pullquoteleft]
The respected information and news source, huffingtonpost.com on April 17, 2014 reported, "In a small study, researchers at McMaster University in Ontario found that exercise may not only keep skin younger, but may also reverse skin aging, even in people who take up exercise later in life, according to The New York Times.
Earlier studies at McMaster examined the effect of exercise on mice. Researchers split mice into two groups, giving one group access to exercise wheels. The mice that didn't exercise quickly became weak, bald and ill while the mice that exercised regularly enjoyed healthy brains, hearts, muscles and reproductive organs. In addition, they kept their fur longer — and it didn't even go gray.
The researchers wondered if exercise could have the same impact on people, so they performed a second test, presented this month at The American Medical Society for Sports Medicine, that involved 29 male and female volunteers ages 20 to 84.
About half of the participants completed at least three hours of moderate or vigorous physical activity every week, while the others were mostly sedentary, exercising for less than an hour a week. Then the researchers asked each volunteer to uncover a buttock because they wanted to look at skin that's rarely exposed to the sun.
The researchers found that, after age 40, those who had been active had visibly younger looking skin, similar to that of someone in their 20s or 30s, even if the participant was over the age of 65."
This understanding was supported by information printed at well.blogs.nytimes.com. "As many of us know from woeful experience, our skin changes as the years advance, resulting in wrinkles, crow's feet and sagging. This occurs because of changes within our layers of skin. After about age 40, most of us begin to experience a thickening of our stratum corneum, the final, protective, outer layer of the epidermis, itself the top layer of your skin. The stratum corneum is the portion of the skin that you see and feel. Composed mostly of dead skin cells and some collagen, it gets drier, flakier and denser with age.
But recently, researchers at McMaster University in Ontario began to wonder if such alterations were inevitable. Earlier studies at McMaster involving mice that were bred to age prematurely had shown that a steady regimen of exercise could stave off or even undo the signs of early aging in these animals. When members of this breed of mice remained sedentary, they rapidly grew wizened, frail, ill, demented, and graying or bald. But if they were given access to running wheels, they maintained healthy brains, hearts, muscles, reproductive organs, and fur far longer than their sedentary lab mates. Their fur never even turned gray."
Finally in referring to the same study, here is what dailymail.co.uk had to say. "Their final part of the study looked at over-65's who had previously not been exercise bunnies, but who adopted a fitness regime for three months.
It is astonishing to consider all of the intricate ways in which exercise changes our bodies
When comparing the before-and-after buttock skin samples, researchers say the results were startling, noting that both inner and outer layers of the skin looked like those of 20 to 40-year-olds.
'All they had done different was exercise,' concludes Dr. Tarnopolsky. 'It is astonishing to consider all of the intricate ways in which exercise changes our bodies.'
While he admits the sample size is small and more research is needed, the findings are yet another score for exercise; which boasts a long list of other established health benefits, including a sharper brain and better cardiovascular health."
I suspect that many of us could share our own personal experience how exercise tends to improve our lives from getting sick less often to feeling stronger, more attractive and motivated to devour a nice healthy meal.
It's nice when something that can be invigorating and enjoyable may actually slow down the skin's aging process as well.
Exercising can be a female wrestler and model's best friend.
~ ~ ~
[alert_blue] Femcompetitor.com subscribes to fciwomenswrestling.com news source. No affiliation.
Sources: brainyquote.com, Wikipedia, fciwomenswreslting.com, fitnessguru.org, nytimes.com, huffingtonpost.com, well.blogs.nytimes.com, dailymail.co.uk, thank you Wikimedia Commons for photos.
[/alert_blue]