Jane vs Miss M, Very Unique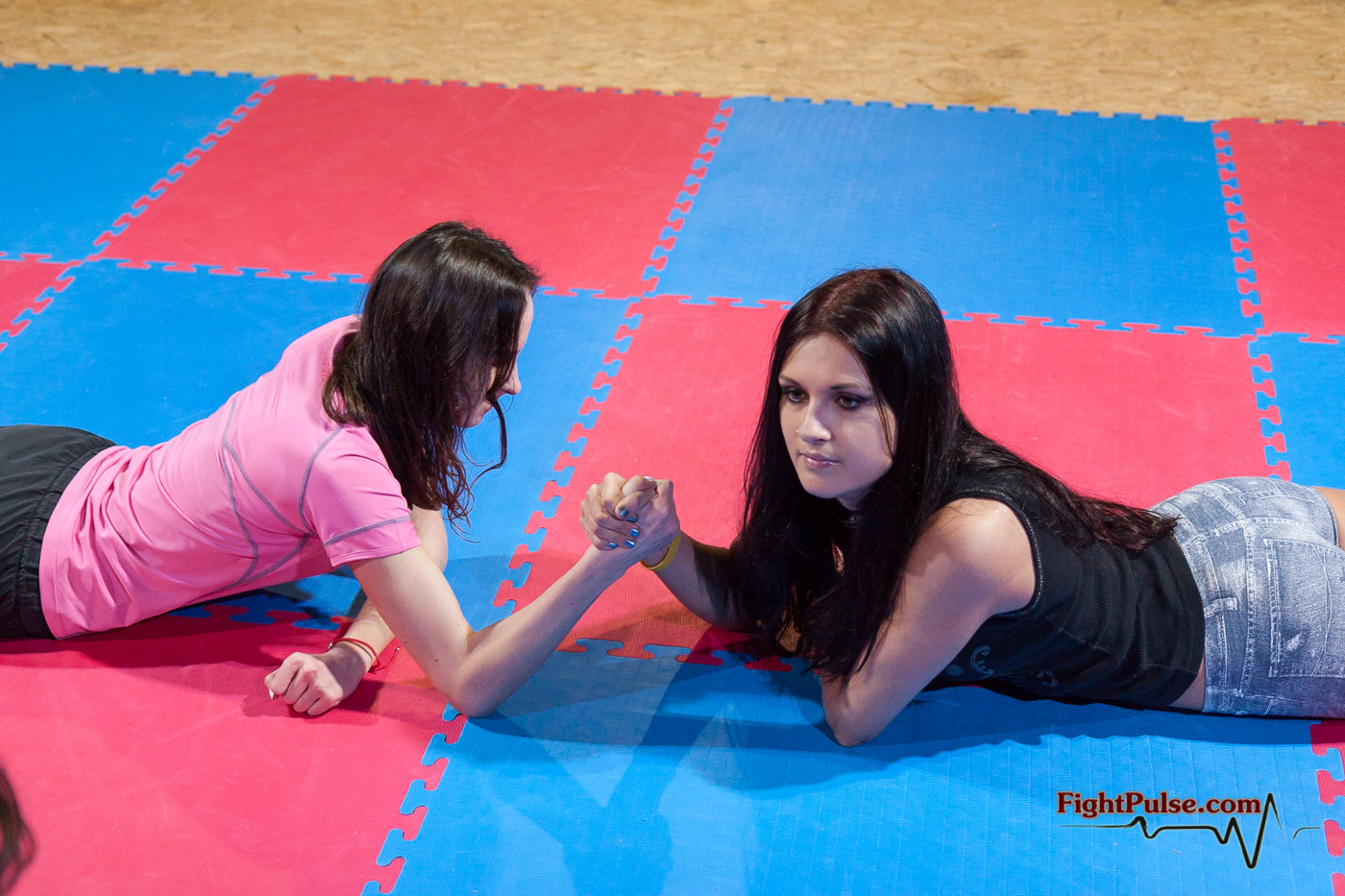 The Czech Republic is unique, historic, romantic and beautiful.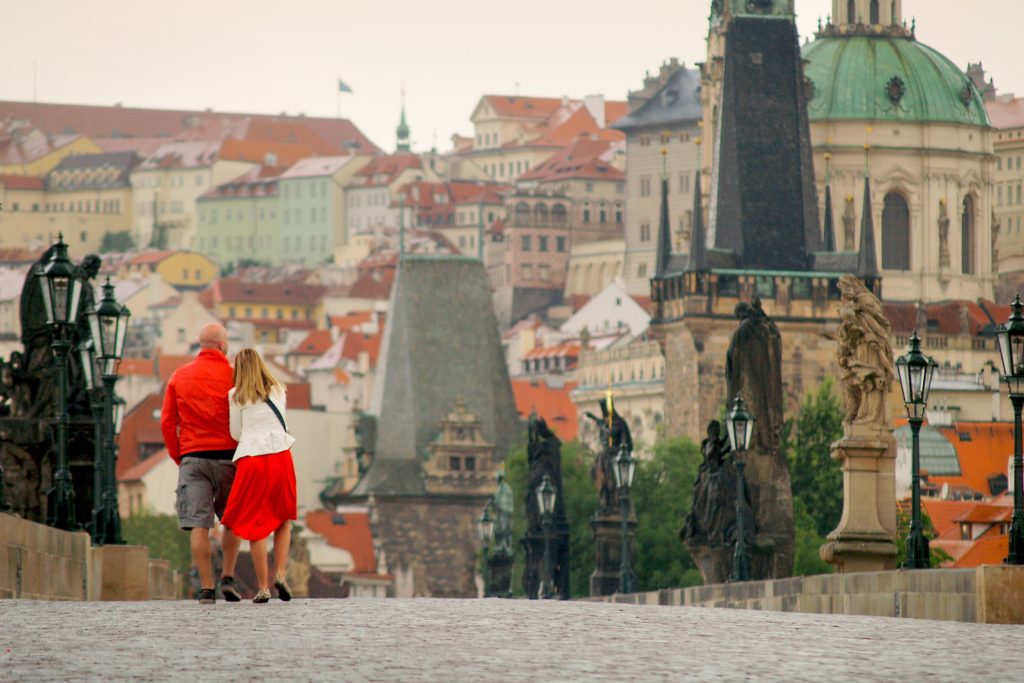 fciwomenswrestling.com article, wikimedia  czechtourism.com photo
We get that.
It has so much to offer and we are so thankful that one of her great exports are the female wrestling matches found at Fight Pulse.
Why? In part because they are so unique. They offer match styles that cannot be found in any other part of the world.
"A human being is so irreplaceable. So valuable and so unique."… Goran Persson
The following is one of those matches.
HH-02: Jane vs Miss M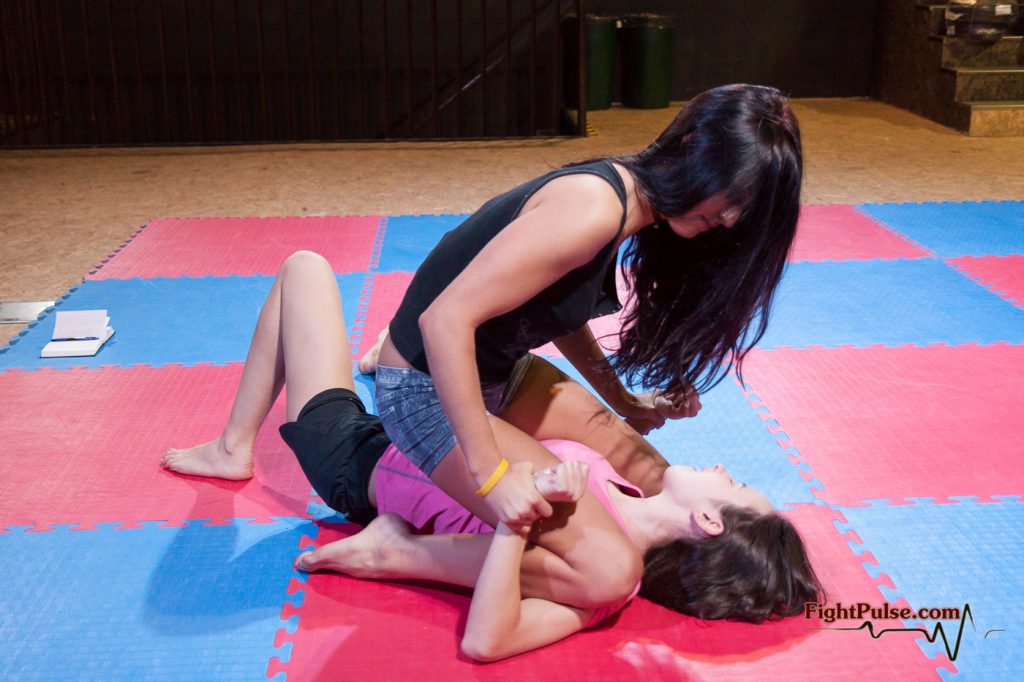 fciwomenswrestling.com article, Fight Pulse photo credit
Release date: January 20, 2016
By popular demand here comes our second entry in Head-to-Head series! HH-02 features Jane (stats) and Miss M (stats). The format of the contest is the same as our first H2H video, HH-01: Lucrecia vs Katniss.
H2H contest consists of the following 11 challenges:
#1 Fingerlock wrestling – opponents lock their hands in a test of strength and try to get each other to either submit or get down on at least one knee
#2 Arm-wrestling – laying down on the mats; once with each arm (possibility of a tie)
#3 Lifting – the contestant who lifts their opponent and keeps them from touching the mats for the longest period of time wins this challenge; each chooses their lift type
#4 Push-ups – the contestants do push-ups on referee's count, and the one who stops sooner loses the challenge
#5 Leg wrestling – once with each leg (possibility of a tie)
#6 Schoolgirl pin challenge – this challenge follows the basic outline of our schoolgirl pin challenge videos (FW-12, FW-16 & FW-23); in order to get a point the contestant has to pin their opponent's shoulders down to the count of ten within a one-minute period; each can choose their favorite type of sgpin
#7 Body scissors – the contestant who withstands her / his opponent's body scissors for the longest wins the point
#8 Front head scissors – the contestant who withstands her / his opponent's front head scissors for the longest wins the point
#9 Reverse head scissors – similar rules to above
#10 Figure-four head scissors – similar rules to above
#11 Reverse figure-four head scissors – similar rules to above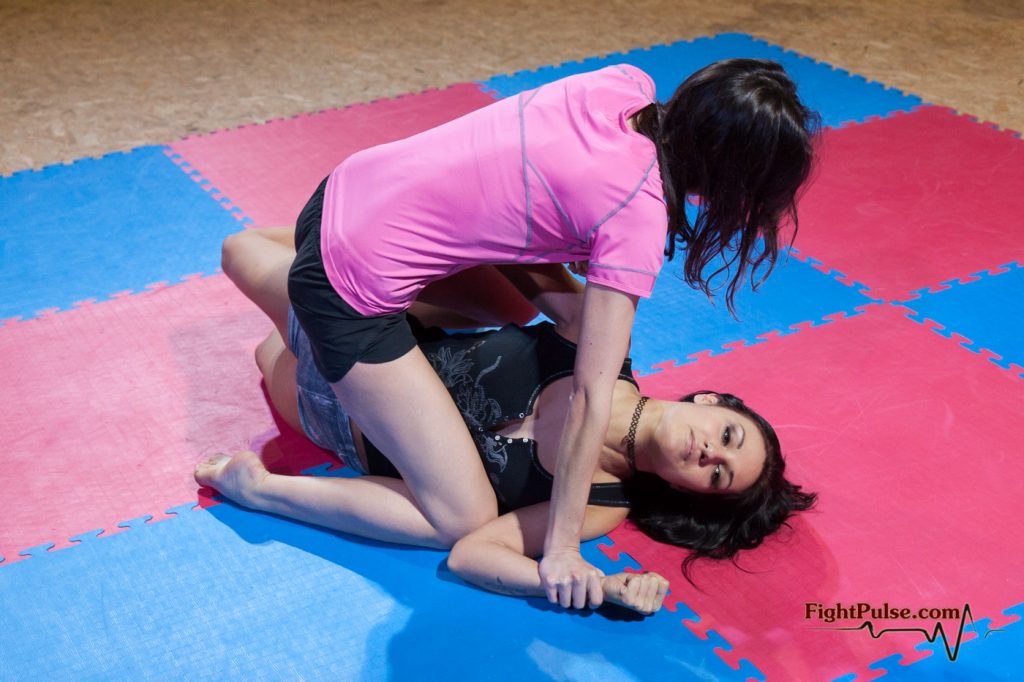 fciwomenswrestling.com article, Fight Pulse photo credit
"Logically, the winner of most of these challenges is declared to be the winner. The maximum possible score is 11-0. The minimum possible difference is 0, since the challenge can easily end up being a tie. This could happen if 1, 3 (quite possible) or more (improbable, but not impossible) of the above challenges end up being a tie. The three challenges that can easily end up with a tie, as noted above, are arm-wrestling, leg-wrestling and sgpin challenges, when each contestant wins one of the rounds. As to other challenges, they could theoretically end up with a tie as well, if the times are so close that we find it extremely difficult to determine the winner on the stopwatch or the computer screen."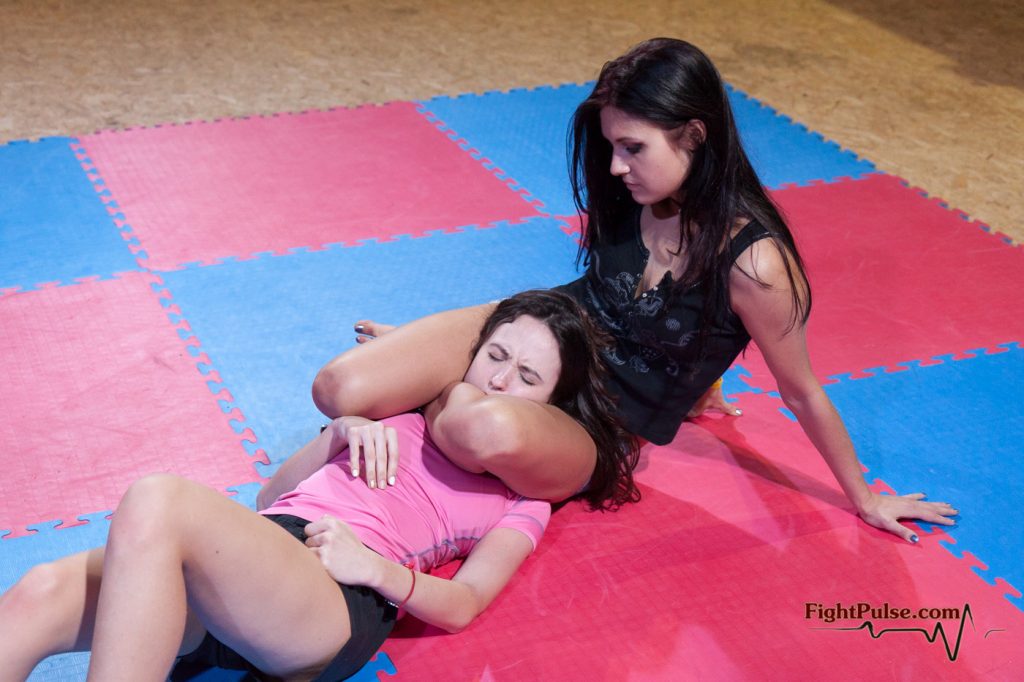 fciwomenswrestling.com article, Fight Pulse photo credit
You can purchase the match here:
As far as the Czech Republic goes, there is so much more to see and do there. We just scratched the surface.
We have a visiting speaker who will help scratch our itch a little further.
10 Reasons to Visit the Czech Republic
 By M James  
If you've been tempted to visit the Czech Republic, then you might already have been. If you haven't been yet, this is what you're missing out on.
Prague, the capital of the Czech Republic is one of the most beautiful cities in the world. With over a millennium of history it's not surprising there are many museums, and galleries to see.
Thanks to it's history, this country is home to 12 UNESCO sites, which goes to show how important the unique heritage of this country really is.
There are lots of castles and churches to visit too, and no matter where you are in the country, you'll be able to find incredible architecture and impressive buildings.
Natural parks are important here too, and if you like wildlife, and enjoy walking or just watching, then there are lots to choose from all over the country. This could be the perfect place for you.
As well as the history and the culture, there are over 70 golf courses, so you'll want to bring your golf clubs with you.
Thanks to the outstanding scenery, cycling holidays in the Czech Republic are increasingly popular. No matter whether you're looking for a leisurely ride and want to take in the views, or will be leading your cycling club on a more demanding ride, if you're a cyclist, you'll definitely want to ride whilst you're here.
As well as the golf and cycling facilities, there are several ski resorts in the country. If you're fed up with expensive and overcrowded winter holidays, why not come skiing here for a change?
If you want to get away from it all, or perhaps recover after a round of golf or a day in the saddle, why not visit one of the many spas in the country? You'll find it the perfect way to relax, especially if you think that a holiday is time to do less, not more.
Czech beer is legendary, and if you've never experienced it in it's home country, then you really are missing out. You'll also find great food and wines here, as well as a warm welcome.
Because there are lots of things going on at all times of year, you'll find plenty to see and do no matter what time of year you decide to fly to the Czech Republic.
Now you know more about what there is to see and do here, perhaps now is the time to book your flights to the Czech Republic, and experience this amazing country for yourself.
If you're looking to fly to the Czech Republic from the North West, why not fly from Liverpool John Lennon Airport, and take advantage of the many Flights to the Czech Republic which depart from Liverpool? After you've booked your flights to the Czech Republic, you'll want to arrange your Airport Car Parking, car hire, and hotel in advance too. You'll be able to save time as well as money. Find out more at LiverpoolAirport.com today.
~ ~ ~
http://ezinearticles.com/?10-Reasons-to-Visit-the-Czech-Republic&id=4103628
Article Source: http://EzineArticles.com/expert/M_James/236465
Article Source: http://EzineArticles.com/4103628