Guam Female Wrestlers, Competing Beyond The Sea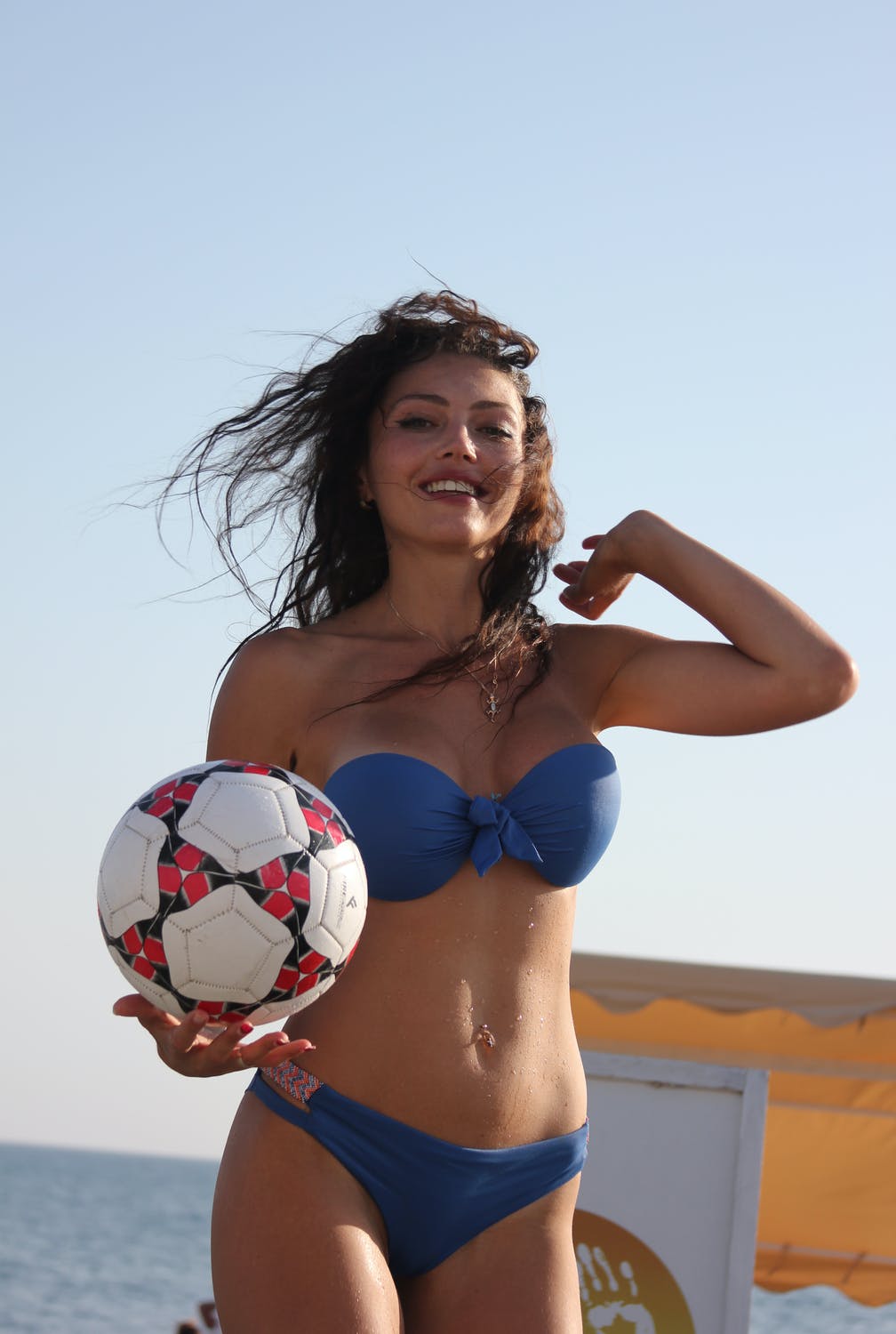 Creativity is synonymous with female amateur wrestling.
It better be because often if you watch them wrestle in the living room, backyard or even schoolyard, heaven forbid, the way they engage can be very unusual.
Quite unexpected.
Very sexy. Almost all of the time.
It is when they join organizations that the wrestling becomes less creative but far more structured and effective.
Amateur young women's tournaments have been around for years and continues to gain popularity.
And creativity.
Recently it came to our attention that amateur women wrestlers are starting to make a name for themselves in Guam.
Guam?
Yes, that's right. Guam and we are just as surprised as you but admittedly very impressed.
As reported at guampdn.com on July 10, 2018, "The Aquino sisters are the two best women wrestlers on Guam and arguably in Oceania at their respective weight classes, and both have a wealth of international experience behind them.
Rckaela Aquino, competing at 57 kilos, says she's psyched about heading to Yap. The team was scheduled to leave late July 10. And although the Micronesian Games may be the smallest of the international wresting tournaments available to Team Guam, she says it doesn't change the regimen."
Good for them. We are excited for them as well.
They update their story on April 15, 2019 and you see why the excitement is swelling, "Rckaela Aquino is also hopeful to represent Guam at the Tokyo 2020 Olympics. She's one of three women competing for Guam at Oceania and is one of the island's top female wrestlers, along with her sister, Mia-Lahnee Aquino, both daughters of Tony Aquino.
She said the Guam team is prepared and everyone works hard so she feels confident they will do well. She said she's going for the gold, then will head to Japan to train in the summer."
In Japan, there has been a long tradition of girls wrestling at the amateur level.
That trip to Nippon should prove to be very helpful in that there are so many girls who there and the sisters can train with as opposed to Guam where girls wrestling is catching on but is not quite popular yet.
Give it time.
Best wishes to Guam.
It is such a lovely place that it's time for an electronic visit.
Guam is an unincorporated and organized territory of the United States in Micronesia in the western Pacific Ocean.
The region of Micronesia lies between the Philippines and Hawaii and encompasses more than 2,000 islands, most of which are small and many of which are found in clusters.
Most of the islands that make up Micronesia are low coral atolls.
Guam is the easternmost point and territory of the United States, along with the Northern Mariana Islands.
The capital city of Guam is Hagåtña and the most populous city is Dededo.
According to the U.S. Census Bureau, Dededo's population was just under 45,000 in 2010.
The inhabitants of Guam are American citizens by birth.
As expected, the world travelers at Lonely Planet have visited there and had a lot of fun. They have a unique idea for you if you decide to visit Guam. "Enjoy the best night of your Guam trip aboard the BIG Sunset Dinner Cruise, Guam's only optional tour that presents an ocean-cruising dinner cruise. Experience Guam's beautiful clear waters, dolphins and more. This stable, multi-level 53-foot BIG Sunset Dinner Cruise catamaran offers Guam Ocean cruising at its best. Picture a night of a thousand stars!
The safe 60-passenger dinner cruise has upper and lower decks and a delicious all you can eat BBQ buffet plus all you can drink beer and wine. A fun and relaxing party atmosphere for adults and children of all ages to enjoy."
Historically, the diet of the native inhabitants of Guam consisted of fish, fowl, rice, breadfruit, taro, yams, bananas, and coconuts used in a variety of dishes.
That sounds like so much delicious fun.
Life is a beach in Guam.
How many beaches in Guam? You might be surprised to know there are as many as 42 beaches.
Much to cruise around, true?
Now that was about dinner above the sea. What about dinner under the sea?
There is a wonderful restaurant graced with that name. You should meet them. Under water.
Here they enlighten you with their experience that could become yours at uwwguam.com, "Our popular Dinner Under the Sea (DUTS) venue has been expanded and enhanced with an emphasis on significantly increasing guest entertainment and guest interaction.  We are reducing nightly capacity to 25 guests to ensure that we can truly personalize the experience for our guests.  Therefore, early reservations are strongly recommended.
Each guest will be greeted by our Mermaid Host and following personal introductions Guests will be greeted with a Welcome Drink at the Second Floor Gallery area. The Host will introduce the guests to our 2nd Floor Exhibits and thereafter the Guest Group will descend into the UnderWater tunnel areas, where patrons are greeted by our Server Staff and escorted to their tables.
Midway through their exclusive Four-Course dinner the Party will be treated to a unique, in-water Welcome performance by our talented Sea Trek Dive team.  Upon completion of dinner and dessert the evening will wind down and guests will be personally bid farewell by our team, including an invitation for free admission to our upstairs night venue Splash, now in full swing."
Guam? You are way too cool.
We have a visiting writer who agrees. Please enjoy.
For Travelers – A Little Bit Of Guam Lifestyle
If you enjoy eating, scuba diving and relaxing the island of Guam is for you. The people from Guam are notoriously famous for their Fiestas. Especially when it comes to Wednesday evenings at the Chamorro village of Agana. While you enjoy the local cuisine you can watch the dancing spectacles, whether the Salsa or traditional Chamorro. The barbecued chicken, finadene, kelaguen, and red rice are the staple foods of the island and although they're not the healthiest food to eat they are most definitely delicious. Anybody and everybody is invited. Fresh seafood is in abundance from the assortment of restaurants to choose.
Adding on to the fiestas, Guam travel has option like skydiving, para sailing, scuba diving, snorkeling, shell collecting, deep sea fishing, hiking to waterfalls, beach combing or just enjoying the beautiful sunsets of Tumon Bay where the colors of the sky radiate colors from an exotic painting.
If you're new on the island you will need transportation to attend all these different activities. Public transportation is available however it really is unreliable. Taxi service is also available however it is quite expensive for a short ride. Although Guam is only approximately 200 square miles bicycling is somewhat dangerous due to the lack of curbs on the roads and the general local drivers are a little uncaring.
The best option really is to rent a car that will get you to where you want to go with safety and efficiency. The Guam car rental industry is quite competitive so you can get pretty good rates although they are a little higher than the US. Maybe about an average of $42/day depending on the quality of the car rental company.
The rules of the road are generally the same as US mainland laws as the island of Guam is an unincorporated Territory of the USA. However local drivers tend to drive through yellow lights (even red lights) so beware at the intersections. The highest legal speed limit in Guam is 45 mph although the general traffic drives about 5-10 mph faster. The police although relaxed generally demand respect if a situation begins to get out of hand.
Also be aware of the roads that are a light grey color (not asphalt). These roads were constructed with coral reef is part of the concrete mixture and so get quite slippery when it rains, almost ice like. If someone speeds sometimes local drivers follow the speeder and tell them to slow or just give them bad looks. Generally speaking though driving on Guam is a pleasant experience and not much different than the US. So as you traverse the island remember to be safe, respect the local people's land and enjoy the beauty of a tropical paradise.
If you need a car rental on Guam then this company is an excellent choice.
Unlike other companies there is no 10% airport concession fee.
~ ~ ~
Opening photo via Guam Pacific Daily News
https://www.britannica.com/place/Micronesia-cultural-region-Pacific-Ocean
https://en.wikipedia.org/wiki/Dededo
https://www.guampdn.com/story/sports/2018/07/10/guam-wrestlers-bring-experience-yap/770450002/
https://www.guampdn.com/story/sports/2019/04/15/guam-host-wrestling-oceania-championship/3445092002/
https://en.wikipedia.org/wiki/Guam
https://www.lonelyplanet.com/guam
https://www.lonelyplanet.com/activities/sunset-dinner-cruise-in-guam/a/pa-act/v-56652P1/362620
https://EzineArticles.com/expert/Harrison_Rediger/207725
http://EzineArticles.com/1196267
https://bestguamtours.com/cruises/big-sunset/
https://uwwguam.com/dining/dinner-under-the-sea/