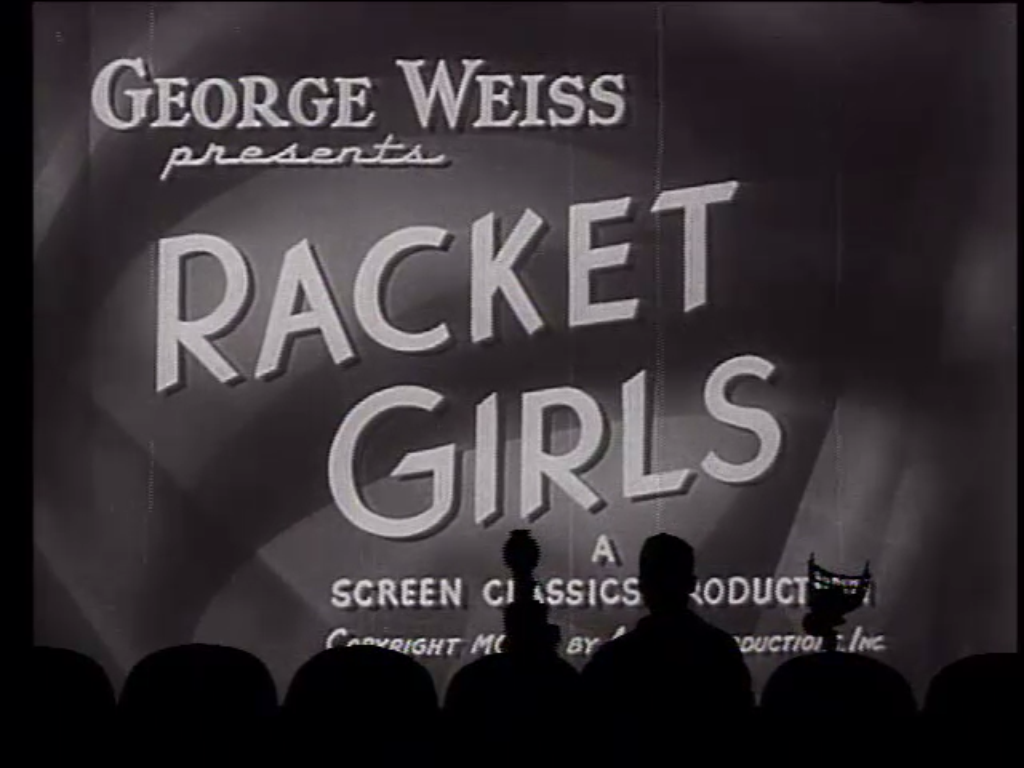 With skills and a ring moxie developed over time at a very young age, under 25, Clara Mortenson rose very quickly to the top of the lady pro wrestling world.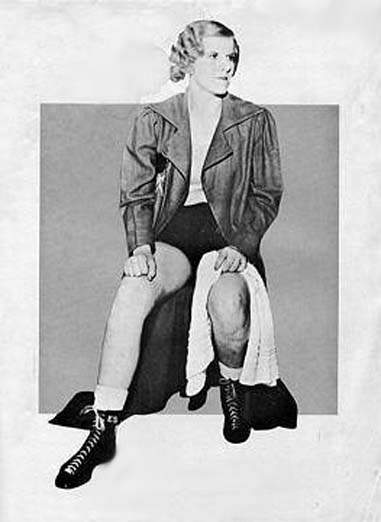 fciwomenswrestling.com article, prowrestlingdigest-com photo
The great information industry site onlineworldofwrestling.com provides us with Clara's resume. We'll focus on the highlights.
July 18, 1925: A 7-year-old Clara Mortenson made her wrestling debut in a match against her brother Leo Mortenson.
The match was set up by their father, Mart Mortenson, who was also a professional wrestler in Portland, Oregon.
Clara Mortenson would also be trained by her manager Bluebeard Bill Lewis.
1932: Clara Mortenson was billed as Women's World Champion after defeating Barbara Ware.
January 28, 1937: Mildred Burke defeated Clara Mortenson to become Women's World Champion ending a 5 year reign.
February 11, 1937: Clara Mortenson defeated Mildred Burke to become a two time Women's World Champion.
May 3, 1937: Clara Mortensen defeated Betty McGee in Memphis, Tennessee.
June 29, 1937: Clara Mortensen defeated rival Rita Martinez in San Francisco, Florida.
July 2, 1937: Clara Mortensen defeated Mexican Women's Champion Rita Martinez in Oakland, California.
July 13, 1937: Clara Mortensen defeated Mary Davis in San Francisco, Florida…
November 1, 1937: Clara Mortenson defeated Maria Gardini after an airplane spin…
April 12, 1939: Clara Mortenson defeated Mildred White…
Clara Mortenson would remain a contender to Women's World Champion Mildred Burke for a number of years.
Clara Mortenson retired and became a Hollywood actress and starred in the movie "Racket Girls" in 1951.
1951: Clara Mortenson starred in "Pin-Down Girls," another movie inspired by and about women's wrestling.
1952: Maria Bernardi won a Tournament lastly defeating Clara Mortenson to become the Women's World Champion.
Clara Mortenson was one the first honorees by the Cauliflower Alley Club.
That my friends is quite a resume. We've seen her name spelled Mortonson and Mortonsen. Our favorite information source Wkimedia spelled her name Mortonson, so we'll go with that.
Her matches caught global attention.
She certainly made important foot prints in the sand.
At the informative site texasarchive.org they proclaim, "Clara Mortenson, champion woman wrestler, and challenger Dolores Gonzales, meet in a grudge fight that rapidly makes male wrestling toughness look sissified. The girls throw everything they've got into a knockdown mat battle." [From original Universal Newsreel content sheet]
Clara temporarily became a movie star.
fciwomenswrestling.com article, photo found zazzle.com
The film was entitled Racket Girls (also called Blonde Pickup and Pin Down Girls), an American crime film, directed by Robert C. Dertano and released in 1951 by Screen Classics.
The film also features real-life wrestlers Peaches Page and Rita Martinez (champion of Mexico).
It's another part of Clara's young life that helps place perspective on all of our lives.
So much of our life's pathway are like foot prints in the sand on a clear and calm day. For the moment they are the most prominent imprints on the beach. It's like little else matters.
fciwomenswrestling.com article, llerrah-com photo
You know that it is not going to last forever but as you are there, you hope beyond hope, at least some of it does.
For most of us it doesn't.
Soon the wind, waves and time wash it away completely as though, it (we) were never there.
Future generations don't see or think about it unless something in the present is of note to bring it to their attention.
Very sad when you think about it.
The high school that Clara attended no longer exists.
Once it was one of the more prominent high schools in Seattle, Washington. During Clara's time, it was as though it would last forever. The moments, the passions, the memories have faded like foot prints in the sand.
The high school that Clara attended was Broadway High.
Let's walk back in time to when it was alive and so important.
What will help is if you listen to the magnificent Stevie Wonder's 1964 classic hit, Castles In The Sand.
Here are the lyrics found at azlyrics.com:
On the beach where young lovers meet
You can see them there as they sit and build
Castles in the sand
Heavenly she's so heavenly
When she smiles at you
And she helps you build castles in the sand
The time comes when you stop pretending
For all dreams must come to an ending
Remember what happens to castles of sand
The sea will wash them away
Oh
And the beach where they used to meet
By the sand and sea waves have washed away
Castles in the sand
Castles in the sand
Where did they go
Castles in the sand
Tell me, where did they go
Castles in the sand
I wanna know where did they go
Here is the link while it lasts: https://www.youtube.com/watch?v=SjQCwGHTEUE
The respected historical source historylink.org shares, "In 1902, Broadway High School opens (as Seattle High School) on Capitol Hill on the corner of Broadway and E Pine Street. It is Seattle's first building specifically constructed as a high school. The architects are William E. Boone and J. M. Corner. The building is controversial for its large size and location (then remote from downtown) but within a year is filled to capacity. The 1903 class has 103 graduates, the largest graduating class in the history of Seattle. Today a remnant of the building is incorporated into Seattle Central Community College's Broadway Performance Hall.
Seven years after it opened in 1902, Seattle High School was renamed for the avenue it faced (Broadway). At first students from everywhere ­from Bothell to Broadway ­ came to the city's first dedicated high school. But with the1907 opening of a second high school, Lincoln in the Wallingford neighborhood, the name was changed. Broadway High was a remarkably busy place, and distinguished for its mix of classes and races.
During the 1930s, Broadway High School also became a self-help center for learning skills to make it through the Great Depression.
In the early years of the high school, students participated in a mandolin club, a girls' basketball team, several debate teams, and a football team that competed unsuccessfully against the University of Washington.
In 1966, Seattle Community College purchased the old stone plant for its central branch. In the summer of 1974 wreckers razed most of it. Only the school's auditorium was saved and a selection of large stones salvaged from the front entrance on Broadway. These were used in a new façade for the renamed Broadway Performance Hall, which remains an important cultural venue for Capitol Hill arts and lectures."
Sources indicate they still have high school reunions.
Did you know any of that?
Once so important, now mostly part of the sand, washed away by the sea.
During Clara's time in the ring she certainly made important foot prints that lasted beyond the conventional norm.
As long as civilization exists and we women's wrestling fans pass our information on to the next generation, Clara Mortenson's Castles In The Sand will majestically stand as a testament to a great Female Wrestling Champion.
~ ~ ~
OPENING PHOTO FOUND  basilsblog-com photo
http://www.imdb.com/name/nm0607770/
http://www.wrestlingforum.com/classic-wrestling/646944-forgotten-legends96-clara-mortensen.html
http://wrestlingdata.com/index.php?befehl=bios&wrestler=4060
http://www.texasarchive.org/library/index.php/Gals_Get_Rough_in_Mat_Bout
http://www.onlineworldofwrestling.com/bios/c/clara-mortenson/
https://www.youtube.com/watch?v=xEKPvbUKWFU
https://news.google.com/newspapers?nid=1314&dat=19400108&id=dW9WAAAAIBAJ&sjid=H-QDAAAAIBAJ&pg=3784,2290650
http://mst3k.wikia.com/wiki/Racket_Girls
http://www.seattlepi.com/local/seattle-history/slideshow/Former-Seattle-high-schools-6986.php
http://www.historylink.org/index.cfm?DisplayPage=output.cfm&file_id=3204
http://www.historylink.org/index.cfm?DisplayPage=output.cfm&file_id=10475
http://www.azlyrics.com/lyrics/steviewonder/castlesinthesand.html
https://www.youtube.com/watch?v=SjQCwGHTEUE