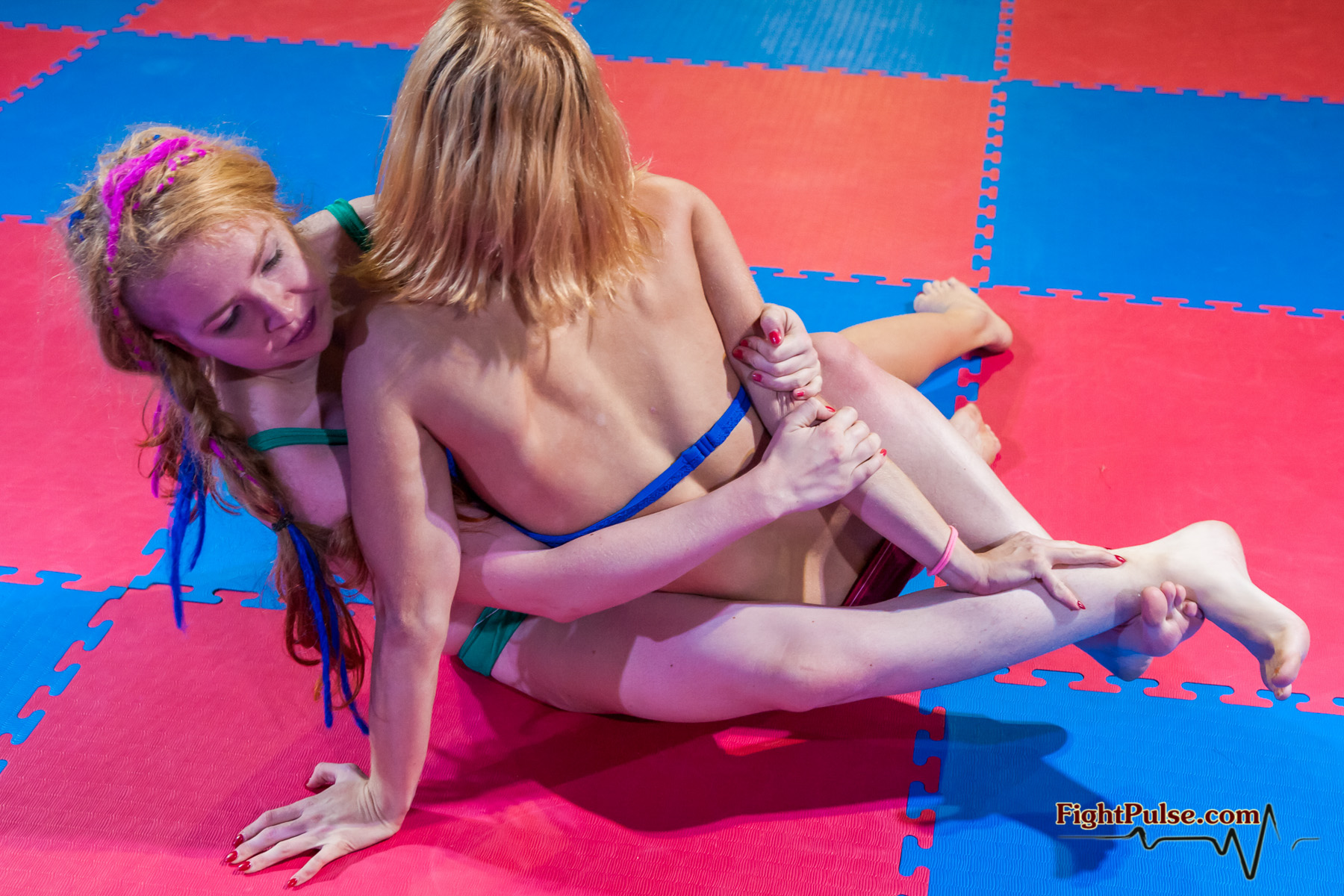 Excitement spreads like a warm Hawaii wave when a beautiful new face emerges as a potential star.
In any industry.
The sensuous and immensely talented young emerging actress Alexa Yeames burst upon the scene in the fun Indie flick entitled Available.
The premise is a college student inherits a billboard sign business and inadvertently advertises her dating status while trying to sell ad space.
Our gorgeous girl was nominated for "Best Actress" in a feature film at the 2013 Austin Indy Flix Showcase.
Alexa was born in Honolulu, Hawaii. It's reported that she moved several times in her youth, being a "military brat," with the main constant being her love of the arts and passion for acting on stage and in film.
In the global competitive female grappling industry another new sensuous young star has emerged.
Her name is Chrissy Fox and she is a total………..fox.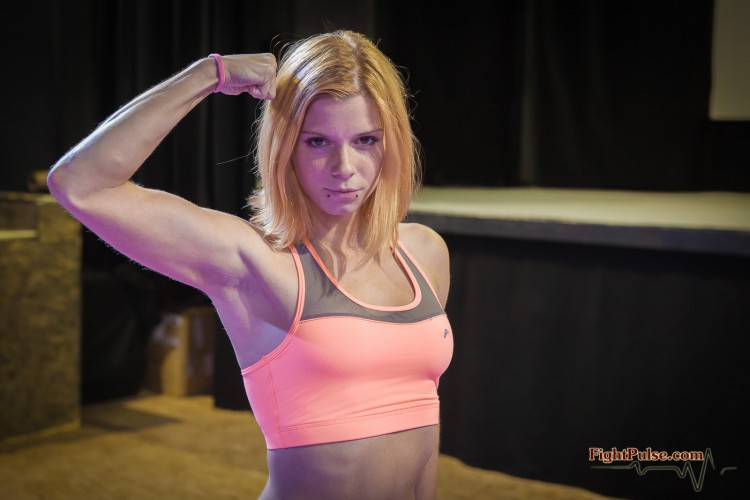 fciwomenswrestling.com article, Fight Pulse photo credit
One look at her and we decided to purchase her match at our consistent industry video leader Fight Pulse.
Dear readers it is simply amazing. Why? Chrissy brings an incredible amount of energy to the fight. It's a must see. The producers explain why.
FW-51: Revana vs Chrissy Fox
Release date: October 29, 2016
"In her debut at Fight Pulse Chrissy Fox (stats) is facing Revana (stats) in a competitive female wrestling match.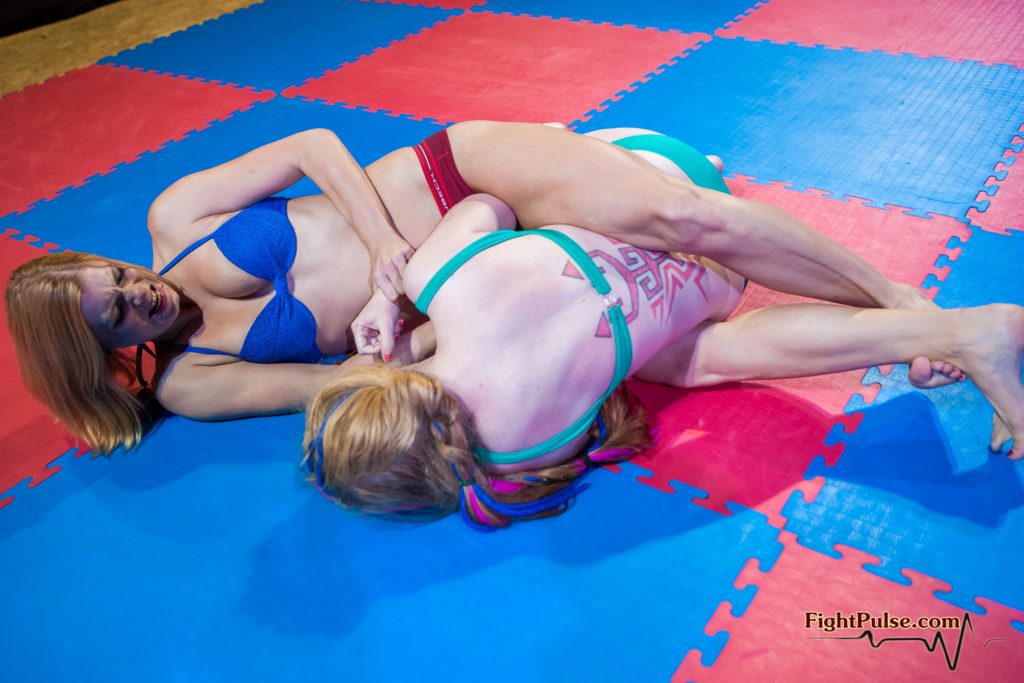 fciwomenswrestling.com article, Fight Pulse photo credit
While Chrissy Fox has no sports background, she is a strong and athletic young woman. She is also a fast-learner – after only an hour of training and one non-competitive match she proceeds to use some of the holds she's learned quite effectively. But Revana, while ranked lower, has almost two years of experience wrestling for Fight Pulse on her side.
After FW-51 there is no question that Chrissy Fox is a very good pinner and, generally, a natural. She acts on her instincts more than on her very short training, and scores two reverse face sit / tight reverse schoolgirl pins, which is not a usual hold even for the experienced wrestlers at Fight Pulse. She also manages to score a submission via a foot choke (ankle choke with arm control), the photo of which is the header of this release – something that has never been done in a competitive F/F match, and only achieved in a competitive mixed match at Fight Pulse by VeVe Lane (3 times). Both wrestlers comment on this submission in the post-match interview.
Another unusual submission was scored by Revana, with a thigh-scissors, also a first at Fight Pulse. Chrissy Fox comments on this after the match as well.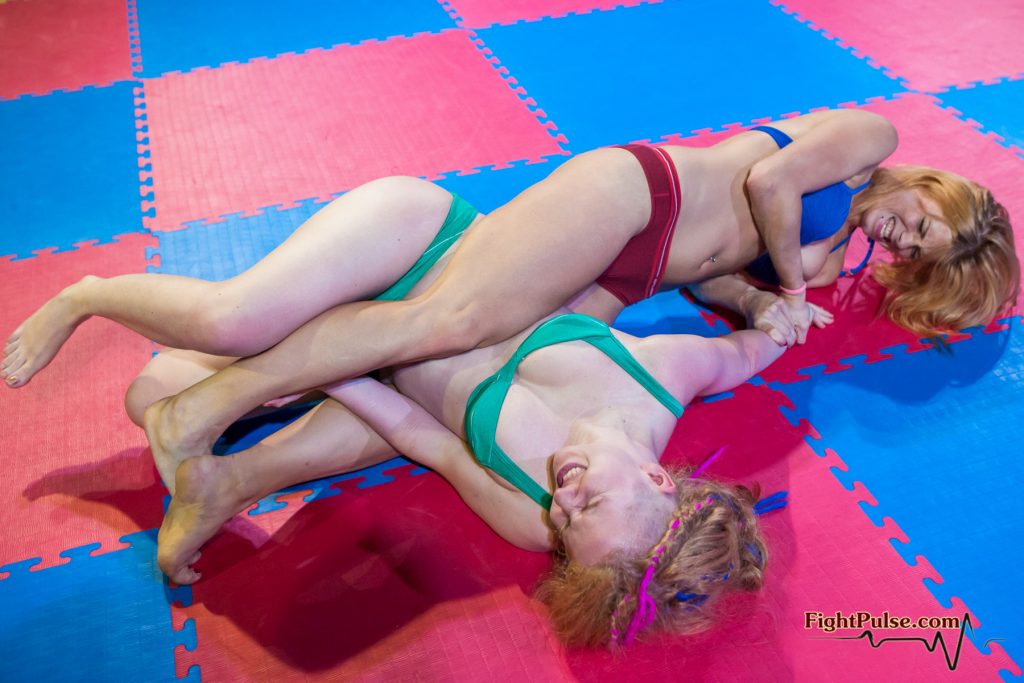 fciwomenswrestling.com article, Fight Pulse photo credit
There is a lot of action in FW-51, with 19 points achieved in total by both wrestlers. While it starts more or less even, one of the opponents soon gets to dominate the entire match, scoring a decisive victory.
Note: This release includes a higher quality and bigger resolution (1800×1200) photoset. Fight Pulse has hired a new professional photographer and all photos from now on will be of higher quality (except for two upcoming releases shot earlier – Jenni Czech vs Vargas (escape challenge) and Calypso vs Frank (escape challenge)). We are dedicated to bringing you the best products in the industry and are always looking for ways to improve. Since there are quite a few customers who are interested only in photosets, and we were not completely happy about their quality, we decided to do something about it. Your feedback about the new photos is appreciated!
Match outline: introductory interviews, the match itself (17 minutes), victory pose (foot on chest), final interviews."
So when you meet a wonderful new young girl, where do you take her for a first date in Prague?
Well it depends. If you want to keep it simple, how about some burgers?
I mean, if it is a burger, it had better be a good one.
No make that a great one.
Okay we are looking for suggestions and no better place to turn than tasteofprague.com. They smile, "We love the Dish Fine Burger Bistro, and we visit on the spur of the moment whenever we want to treat ourselves to a great, tasty, juicy burger. You know, the kind of burger that will make you want to cancel your dinner reservations for the month ahead and just come back again and again for seconds and thirds. We never have a reservation so our visits follow the same pattern.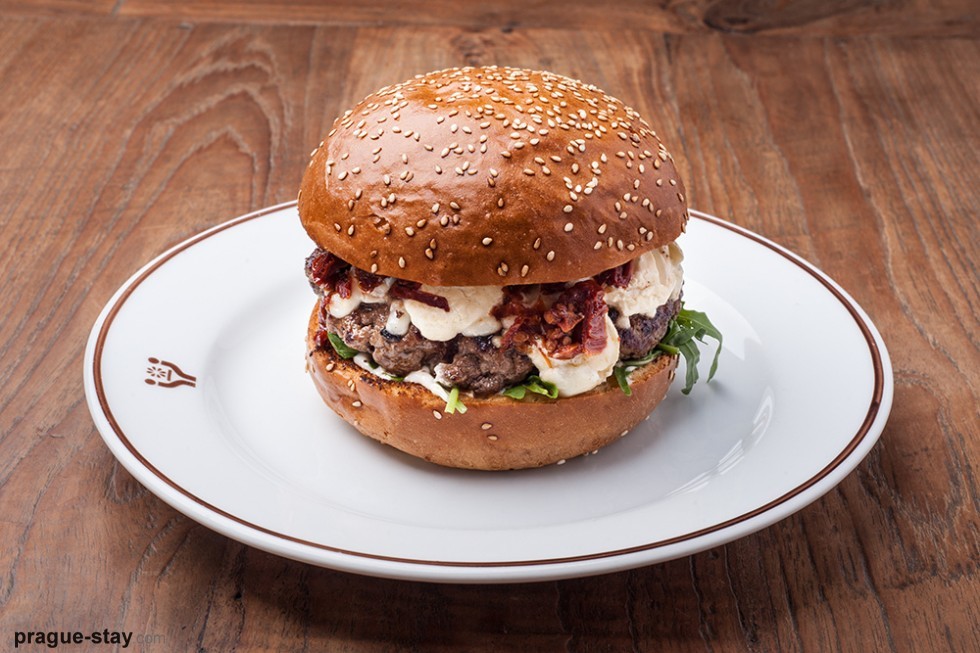 fciwomenswrestling.com article, Praguestay.com photo credit
We come in, the staff looks at us with that didn't-we-tell-you-like-the-past-twenty-times-you-should-make-a-reservation-before-you-come kind of face, and then we go for a walk around the block because the next table will hopefully be ready in 20 minutes but maybe later, too. Who knows? Contemporary dining room full of bleached wood & minimalist lines & serving an upscale burger menu."
Always there as a friend when you need them for support, tripadvisor.com shares two reviews.
"Probably best burger meat I have ever had so even though it is a bit pricey for just a burger in the bistro concept where you sit close to other tables and the decoration of the restaurant is simple, choice of two beers on tap – one Czech and other imported"
"And one of the best I've ever tried in around the world! Only I wish they do burgers bigger. After you finish you want more! 🙂 Service very friendly and special respect to the Chef, he does amazing job! Also they serve very nice beer from little Czech brewery! Very nice!"
Well said. We are convinced.
There is so much to love about Prague.
There is so much to love about the new girl on the scene Chrissy Fox.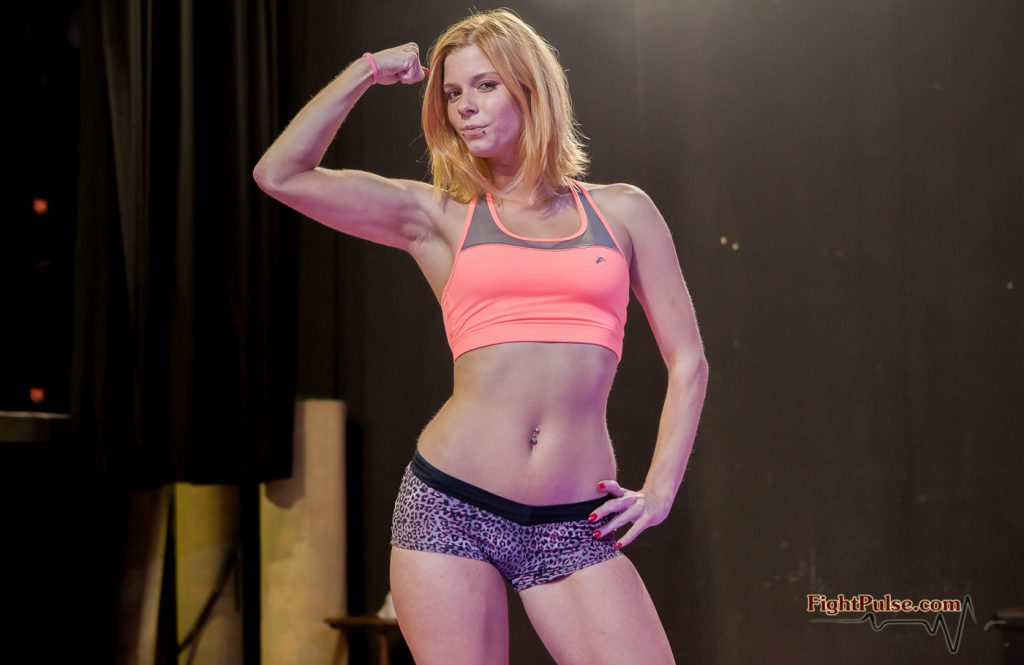 fciwomenswrestling.com article, Fight Pulse photo credit
~ ~ ~
http://www.imdb.com/title/tt2734498/
http://www.tasteofprague.com/pragueblog/prague-local-favorites-dish-fine-burger-bistro
https://www.tripadvisor.com/Restaurant_Review-g274707-d3734208-Reviews-Dish_Fine_Burger_Bistro-Prague_Bohemia.html
https://www.fightpulse.com/female-wrestling/fw-51-revana-vs-chrissy-fox/