A Bikini A Day Is Wonderful Therapy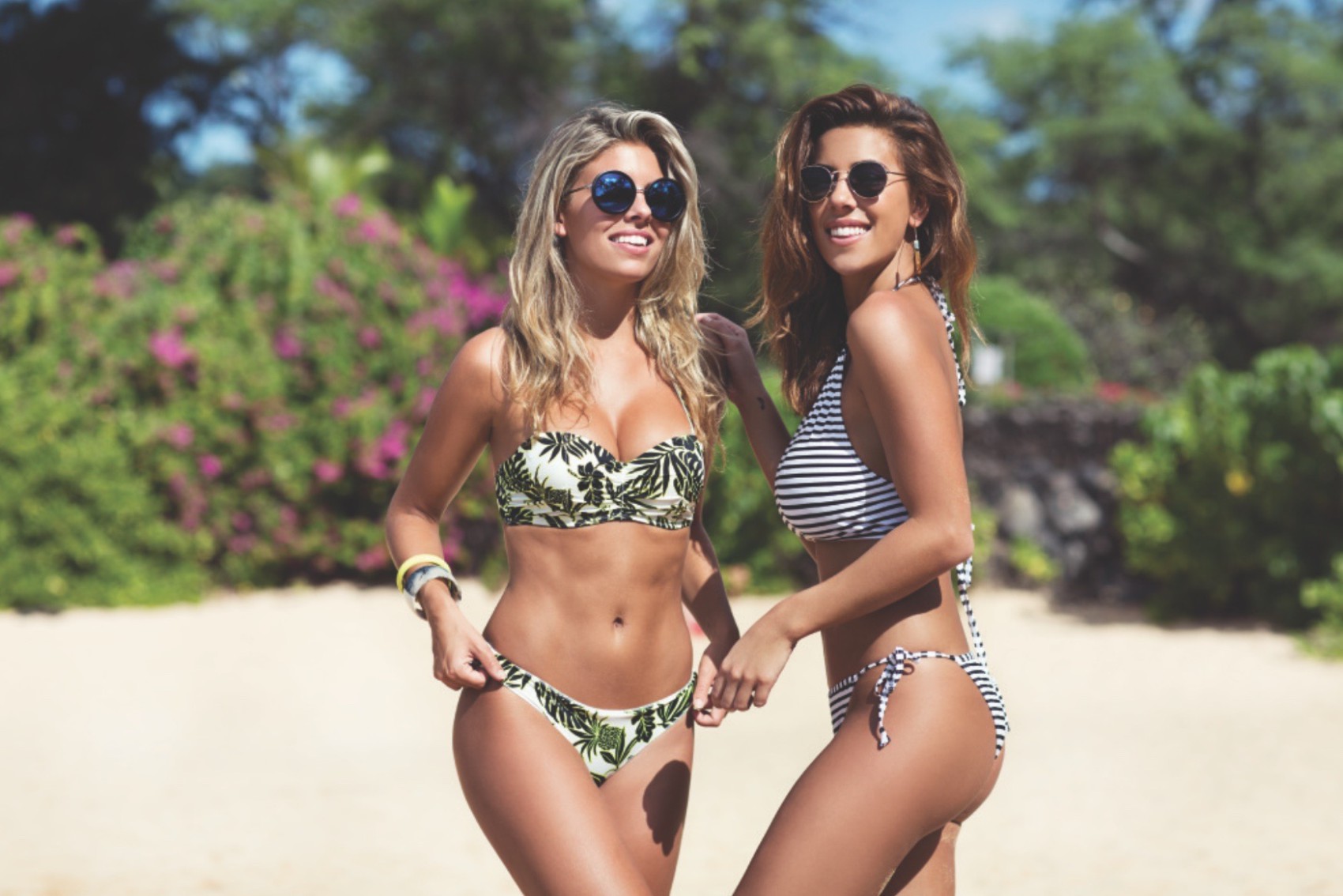 If an apple a day keeps the doctor away then no doubt a bikini a day, keeps the therapist away.
When you are so busy watching women do anything in a bikini, it absolutely makes for great mental and emotional health.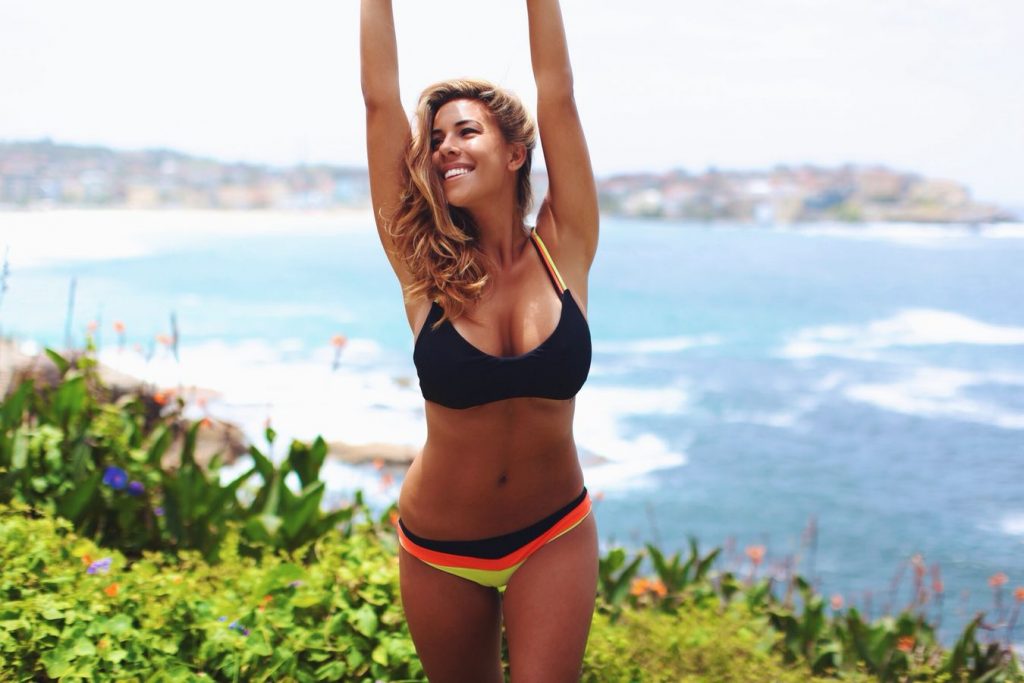 Can you really stay in a bad mood while watching girls do their thing in a bikini?
We in the competitive female grappling industry know that all too well.
Beautiful girls fiercely competing in bikinis is engagement to remember.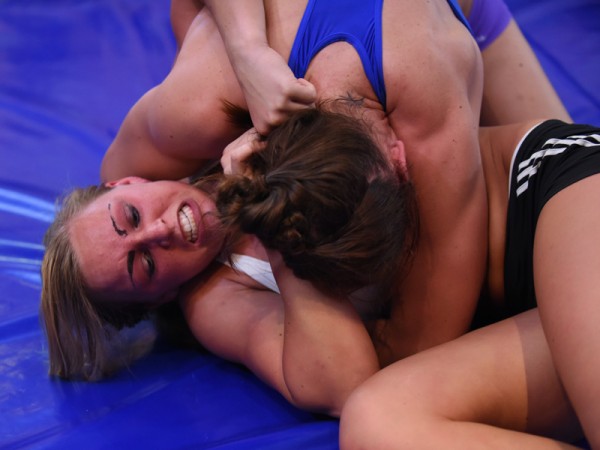 That's why it's been hard for the world to take their eyes off of best friends Natasha Oakley and Devin Brugman have created one of the world's largest swimwear marketing platforms.
It's time for a holiday. Let's go visit them for a great health day.
Are you ready to look at and listen to some gorgeous Aussie girls in bikinis?
We have a tour guide who would like to introduce us.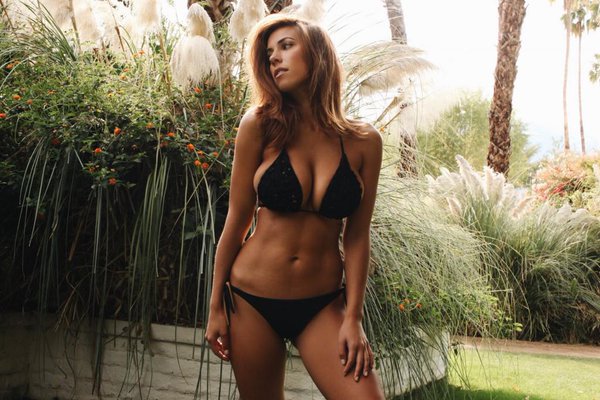 As we wear flip flops and cut offs, forbes.com smiles, "A Bikini A Day was launched in 2012 when Oakley and Brugman traveled to exotic locations with a suitcase of bikinis and posted daily photos on Instagram of themselves in different swimsuits. Collectively the duo, known to their followers as Tash and Dev, have amassed a social media audience of over 4 million people across all of their platforms. They have collaborated with over a thousand brands on their page, including well-known brands Tory Burch and Vix Swimwear, but also smaller brands from Australia and Brazil."
Luv those tan lines. That's impressive.
The two beauties are happy to share at their site abikiniaday.com, "Devin and Natasha set out to share their passion by creating a web page that every girl could visit in order to view the latest and cutest bikinis from all around the world. In Natasha's words, "We wanted to create a place where all the bikini lovers of the world could come together to obsess over bikinis every single day. We feel as though a bikini is more than just a swimsuit to wear at the beach, the bikini embodies a lifestyle of freedom, travel, expressionism and relaxation."  The name A Bikini A Day literally describes what the page is all about: each day the girls upload a photo of a new bikini.
The page soon attracted a large following of over 500,000 fans, was featured in publications around the world like Cosmopolitan and Harpers Bazaar, and collaborated not only with well-known brands such as Tory Burch, Billabong, and Vix Swimwear but many smaller brands from all around the world. Devin explains, "Natasha and I love to know that our followers can go on our page and see their favorite bikinis from well-known brands, but also find their new favorite bikini from, let's say, Australia or Brazil, that they would have never discovered before following A Bikini A Day." The girls are continually searching the world for new brands and cute bikinis to share on their page."
As they sway their beautiful hips from side to side, dare they say more? Sure.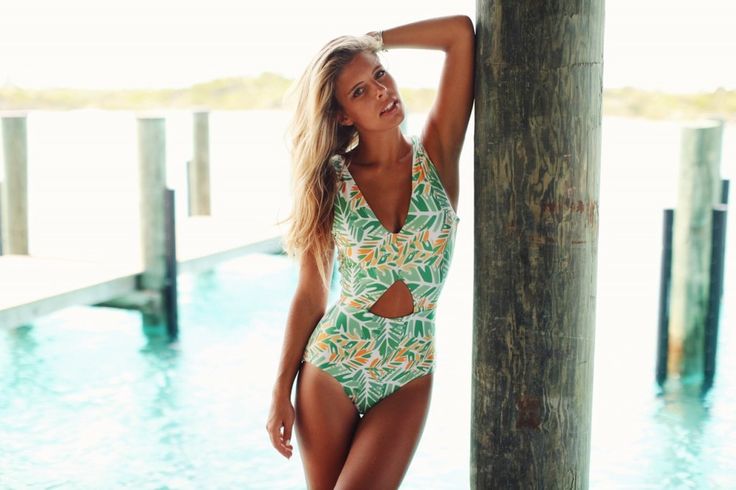 "Natasha and Devin also take interest in the construction and design of bikinis. They appreciate all the hard work that goes into creating a bikini, from the design stage, to manufacturing the material, and photo shoots to promote the product. Everyone in the industry is talented and they can hardly wait to check out a new design once it's released to the market. The girls' passion for swimwear lead to the creation of their personal brand Monday Swimwear, a line based off the two most important things to the girls who are in bikinis 365 days of the year: comfortability and a flattering fit.
The girls express that they are adamant about promoting the idea of every woman embracing her figure and natural beauty. "Devin and I are curvaceous women, so I think it's very important for women of all shapes and sizes to be able to feel sexy and confident in a bikini," says Natasha. Many of their followers have been inspired by their positive message, relieved that they don't have to look up to an impossible standard of beauty."
Luv the curvaceous angle. Our curvy model girls would love them. They too also look great in bikinis.
"Half the time on vacation, if I'm in a bikini, I allow myself – I eat, like, waffles and pancakes for breakfast, so that's me after, like, a big meal. I'm not the one that's like, 'Oh my gosh, I'm going to be on the beach.'…"… Ashley Tisdale
"Natasha and Devin are responsible for instigating a bikini craze that will continue to resonate with bikini lovers all over the world. "We have so many exciting things planned for A Bikini A Day!" says Natasha. In the meantime, whenever you are searching for your next bikini, or just need your daily bikini dose, you will know to look no further than A BIKINI A DAY!"
Here is where you can find their creative juices in motion.
"Drum roll please!! The Monday Swimwear Resort Collection has officially launched and we couldn't be happier. The collection features beautiful and classic deep colors like Forest Green, Merlot and Navy; a true representation of our individual simplistic style. Like always, our focus when designing swimwear is to flatter and compliment the female form while never jeopardizing comfort. We've perfected our classic silhouettes to bring you guys the perfect resort collection with truly something for everyone."
Here is the link. http://abikiniaday.com/the-monday-swimwear-2017-resort-collection-is-here/
As you can guess, though not claiming to be experts in fitness, staying in good shape and wearing a bikini go hand in hand.
They have passion about that industry too.
At their web home they share, "Our general motto when it comes to fitness is that exercise can be done anytime, anywhere, with no fancy gym required. You can buy a pair of light dumbbells for home, but otherwise, we enjoy exercising outside, doing mostly body weight exercises. We typically workout four times a week. If you are able to fit in some more workouts that's great, but realistically with a busy schedule, four times a week is manageable for us. An important addition to staying fit and healthy is not only exercising, but also getting a good night's sleep to maintain overall health."
They know the right combination. A fantastic workout, some creativity and a beautiful bikini.
The girls express that they are passionate and adamant about promoting the idea of every woman embracing her figure and natural beauty.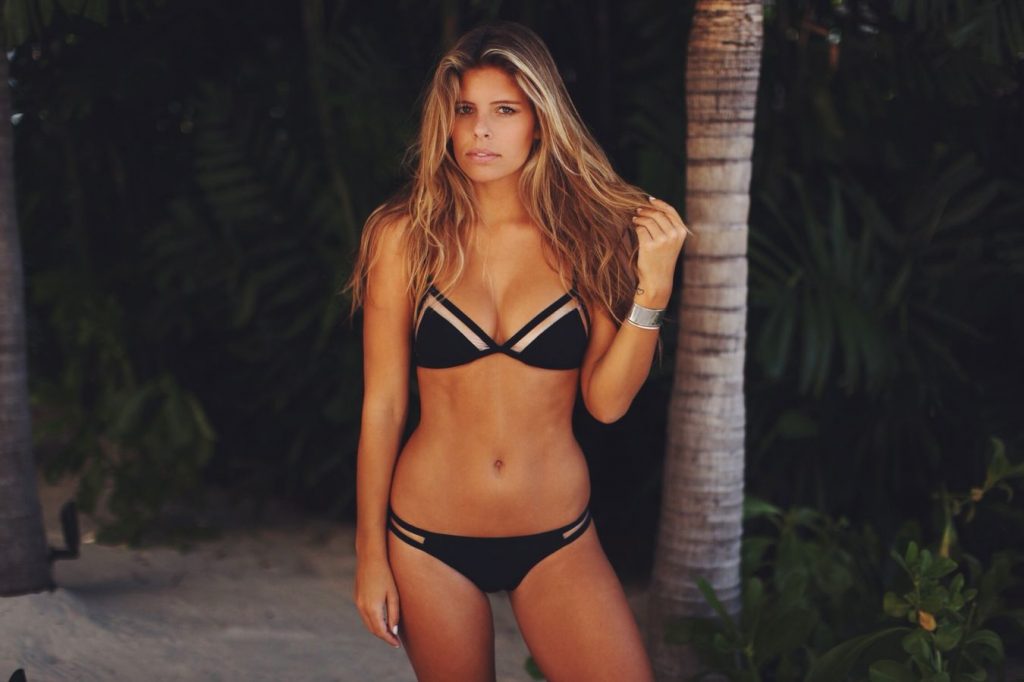 Australia.
So much to go for.
~ ~ ~
http://abikiniaday.com/get-your-booty-in-shape-with-tash-dev/
http://abikiniaday.com/the-monday-swimwear-2017-resort-collection-is-here/
http://www.forbes.com/sites/viviennedecker/2016/06/16/how-the-founders-of-a-bikini-a-day-amassed-4-million-followers-and-launched-two-of-their-own-brands/#a47821f7870b