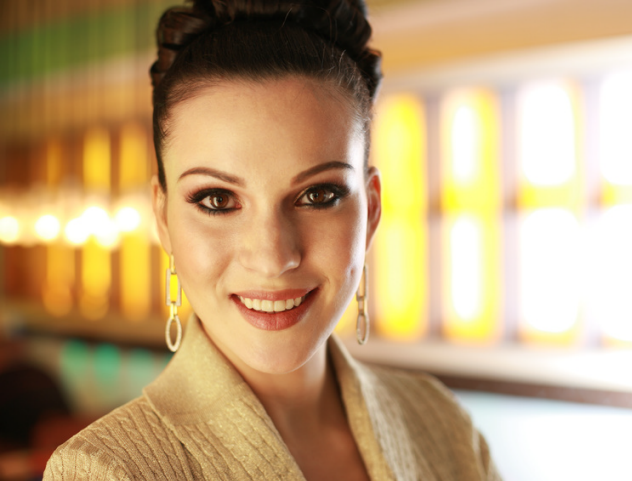 [intro] TOYOTA STRENGTHENS IT'S POSITIVE RELATIONSHIP WITH WOMEN
[/intro]
Consumer Reports' 2012 Car Brand Perception Survey relates how consumers rank car brands in relation to seven purchasing influencing factors such as safety, quality and value to name a few. Women had a stronger preference for Toyota, a brand whose sales inventory heavily favors cars and crossovers which are vehicles built on a car platform combining in highly variable degrees, features of a SUV with features from a passenger vehicle, especially those of a station wagon or hatchback.
Much of this preference stems from the decision of Toyota to focus on and respond to the ever-changing needs and increasing buying power of the college educated female market. An example of this was Toyota's attendance at the recent fourth annual Women in the World Summit in New York. Innovation, creativity and courage were being rewarded where three Toyota Driving Solutions grants of $50,000 each were pledged by Toyota for women selected as "Mothers of Invention" at the summit. The grants were awarded to the recipients who are addressing some of today's most pressing global problems with ingenuity. Recipients include Kativa M. Shukla, founder and CEO of Fenugreen; Caitria O' Neill and Morgan O' Neill, co-founders and chief executives of Recovers.org and Sejal Hathis and Tara Roberts, co-founders of girltank.
Toyota went above and beyond expectations with an additional $15,000 grant for each of the women to "pay-it-forward" to another innovative organization or cause of her choice. The "pay-it-forward" grants were presented so that honorees could help a budding Mother of Invention and continue to share good ideas and make great things happen in the future.
"It's an honor to return as a sponsor of the Women in the World Summit," said Julie Hamp, Chief Communications Officer for Toyota in North America, and summit co-presenter. "Toyota is proud to demonstrate its ongoing commitment to women by honoring the Mothers of Invention – courageous and innovative leaders who are making a difference in their communities and the world."
As reported by Toyota USA Newsroom, The Summit, hosted by Newsweek & The Daily Beast Editor-in-Chief Tina Brown, of which Toyota was the presenting sponsor, was held at the David H. Koch Theater at New York's Lincoln Center and featured two days of programming and panels aimed at addressing urgent issues facing girls and women worldwide. This year's participants included Meryl Streep, former Secretary of State Hillary Clinton, Oprah Winfrey, Tina Brown, Dr. Hawa Abdi, Tererai Trent, Ambassador Susan E. Rice, Eva Longoria, Michaela DePrince, Ambassador Melanne Verveer, Diane von Furstenberg, Anne Finucane, America Ferrera, Tom Hanks, Lesley Stahl, Cynthia McFadden, Patricia Amira and many others.
Further, Wards Auto, The information Center For And About The Global auto Industry, reports Toyota Motor Corporation is spending nearly $2 million dollars to create a more female friendly work environment, as the company boosts its hiring of women. In December of 2012, The Charleston Daily Mail reported that in Buffalo, New York, Toyota hired the first woman to serve as Senior Vice President of their auto factory, Ms. Millie Marshall.
Toyota's research indicates that men show more interest in features relating to performance, such as sport suspension; alternative fuels such as fuel cells; advanced technologies like satellite radio; and utility features such as tow hitches. The same studies show women are more interested in and willing to pay for features relating to safety, such as airbags, and passenger comfort features like rear passenger climate controls or a sunroof.
For a young woman in college or recently graduated, car purchasing is a major decision. For many, that decision will result in the purchase of a Toyota. In the coming months, FCI will be reaching out to a Toyota spokesperson to speak with NAIA female wrestling students and graduates about ways to make that decision well-informed and uncomplicated.
Toyota (NYSE:TM) established operations in the United States in 1957 and currently operates 10 manufacturing plants. There are nearly 1,500 Toyota, Lexus and Scion dealerships in the United States, which sold more than 2 million vehicles in 2012. Toyota directly employs nearly 30,000 in the United States, and its investment here is currently valued at more than $18 billion, including sales and manufacturing operations, research and development, financial services and design. Toyota's annual purchasing of parts, materials, goods and services from U.S. suppliers totals more than $23 billion.
This is Toyota's Mission and Vision. "Toyota will lead the way to the future of mobility, enriching lives around the world with the safest and most responsible ways of moving people. Through our commitment to quality, constant innovation and respect for the planet, we aim to exceed expectations and be rewarded with a smile. We will meet our challenging goals by engaging the talent and passion of people, who believe there is always a better way."
Finally, this is the Toyota Way. "With its emergence as a diversified, international corporate leader, Toyota has an established set of values, beliefs, principles and business methods that act as the lifeblood of the company; we call them The Toyota Way. The Toyota Way is supported by two main pillars: Respect for people and Continuous Improvement. Together, they define how the people of Toyota treat others and how they perform their work in order to deliver the company's values to customers, shareholders, associates, business partners, and the global community."
~ ~ ~
Sources: Toyota website, Toyota USA Newsroom, Detroit Free Press News, Carousel Toyota, Wards Auto, Autoguide.com, Par Excellence Magazine, Forbes.com, Charleston Daily Mail, Photo courtesy Wikipedia Commons, Microsoft.