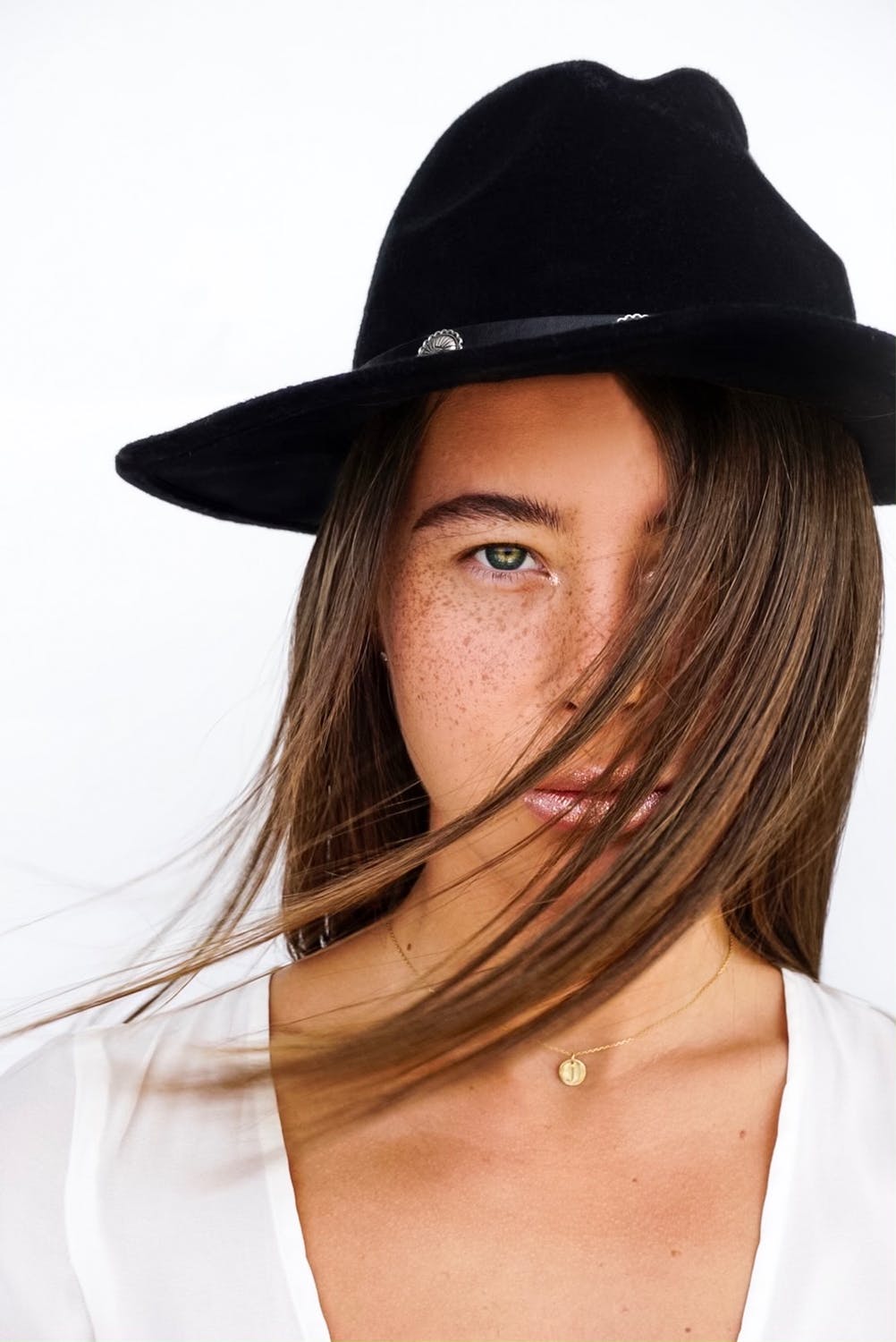 If this western trend continues at the same rate, most babies born will come into the world to unmarried parents by 2016.
Motherhood is the greatest thing and the hardest thing
……Ricki Lake
A rite of passage is a ritual associated with a change of status often marked by a ceremonial event that cements that passage from one social status to another. This important event often has substantial social, cultural and psychological effects on the individuals, families and communities involved.
In western civilization, marriage is one of the most important rites of passage.
The concern for many that study these cultural dynamics is that marriage has traditionally defined the makeup of the family structure where the ceremony comes before childbirth but now a long-term growing trend is demonstrating that the order of initiation is just not the case anymore.
In a February 17, 2012 New York Times article written by Jason DeParle and Sabrina Tavernise they report it used to be called illegitimacy. Now it is the new normal. After steadily rising for five decades, the share of children born to unmarried women has crossed a threshold: more than half of births to American women under 30 occur outside marriage.
Once largely limited to poor women and minorities, motherhood without marriage has settled deeply into Middle America. The fastest growth in the last two decades has occurred among white women in their 20s who have some college education but no four-year degree, according to Child Trends, a Washington research group that analyzed government data.
Among mothers of all ages, a majority — 59 percent in 2009 — are married when they have children. But the surge of births outside marriage among younger women — nearly two-thirds of children in the United States are born to mothers under 30 — is both a symbol of the transforming family and a hint of coming generational change.
FCI primarily focuses on female wrestlers, who are college students, one group that still largely resists the trend. College graduates overwhelmingly marry before having children. This behavior is turning family structure into a new class divide, with the economic and social rewards of marriage increasingly reserved for people with the most education.
Washington.cbslocal.com views it from a different angle with similar findings. As reported March 15, 2013, a recent study has found that the rising average age of people getting married has resulted in a parallel spike in the amount of children born out-of-wedlock.
Researchers with the National Marriage Project, based at the University of Virginia, have found that 48 percent of all first births in families are happening outside the confines of marriage.
"A majority of young parents under 30 now have their first child before they marry," a press release on the study stated. The full study, which has been made available online by the National Marriage Project, noted that the cause for the shift is due to the rate at which the average marriage age is increasing – a phenomenon researchers associated with the study refer to as "The Great Crossover."
"Although many men and women have been postponing marriage to their late twenties and beyond, they have not put off childbearing at the same pace," the study notes. "In fact, for women as a whole, the median age at first birth (25.7) now falls before the median age at first marriage (26.5)"
The trend is unfolding in the United Kingdom as well.
Most babies will be born out-of-wedlock by 2016 as marriage falls out of fashion explains dailymail.co.uk.com. Last year a record 47.5 per cent of babies were born to unmarried mother. If the trend continues children with married parents will be in minority by 2016. There were 724,000 babies born in England and Wales in 2012 – the highest since 1971.
When records began in 1938, the year before the outbreak of Second World War, 95.8 per cent of babies had married parents.
Finally Michelle Castillo of CBS News echoes these summations.
The average age of marriage is increasing to 26.5 years old for women and 28.7 years old for men. That's up from ages 23 and 26 in 1990, respectively. But, the median age of first birth for a woman is now 25.7 — meaning that about 48 percent of first births happening outside of wedlock.
The information was presented in a report titled "Knot Yet: The Benefits and Costs of Delayed Marriage in America." It was sponsored by the National Marriage Project at the University of Virginia, the National Campaign to Prevent Teen and Unplanned Pregnancy and the RELATE Institute. Information was compiled from a number of studies and government surveys.
Researchers believe that many couples are waiting to get married because of economic and cultural reasons. Many jobs for Americans that may require a higher education no longer exist. A middle-class lifestyle now requires more schooling, meaning young adults are spending more time pursuing education. In addition, many young adults now view marriage as a "capstone" instead of a "cornerstone" in their lives, meaning that they are waiting until they have everything else in place — including a job — before tying the knot.
"The ones who are not marrying are the ones who don't have the job prospects, don't have the economic stability," Stephanie Coontz, a co-chair of the non-profit Council on Contemporary Families who was not involved in the report, told USA Today. But, twenty-somethings aren't waiting to have children, according to the report. Forty-four percent of American women will have given birth by the time they are 25, but only 38 percent are married by that age. By 30, two-thirds of women will have had a child out-of-wedlock.
The average age of first birth for women who drop out of high school is 20, while their average married age is 25. Eighty-three percent of first births to non-high school graduates are to unwed mothers.
The biggest rise in unmarried pregnancy is among the 54 percent of "middle American" women, which include women who have graduated high school and completed some college but do not have a degree. In this group, the average age of having their first child is 24, and they are married at 27. Fifty-eight percent of the first births in this group are to unwed mothers.
"The Great Crossover marks the moment at which unmarried motherhood moved from the domain of our poorest populations to become the norm for America's large and already flailing middle class," report co-author Kay Hymowitz, William E. Simon Fellow at the Manhattan Institute, said in a press release.
Let's examine research that speaks to what effect this new decision-making is having on children.
In an article for the Huffingtonpost.com, Mr. LaVar Young, President and CEO of Newark Now relates a "fragile family" is defined very simply as a family in which the mother and father are unmarried at the time of their child's birth. Whereas 40 years ago, the number of children born to unwed parents was around 10 percent, the current figure now stands at 41 percent.
Lead by a team of researchers from Columbia and Princeton Universities, the study followed approximately 5,000 children born in large cities in the U.S. between 1998 and 2000 to investigate family dynamics, the well-being of the child, the ongoing consequences of unstable partnerships and what role, if any, policy should play in addressing them.
There is some debate over whether unmarried partnerships are a negative outcome at all, or whether they are a sign of progress, reflecting the increasing economic independence of women and the trend toward individual freedom. However, results of the study conclude that compared with "traditional families," parents of fragile families are more likely to have become parents in their teens, more likely to have had children with other partners, more likely to be poor, suffer from depression, struggle with substance abuse, and to have been incarcerated.
The Dailymail.co.uk.com reports on this trend as well stating the decline in marriage has led to a huge change in the way children are brought up in a generation.
The Heritage Foundation shares this alarming news. Child poverty is an ongoing national concern, but few are aware of its principal cause: the absence of married fathers in the home. According to the U.S. Census, the poverty rate for single parents with children in the United States in 2009 was 37.1 percent. The rate for married couples with children was 6.8 percent. Being raised in a married family reduced a child's probability of living in poverty by about 82 percent.
The September 5, 2012 article continues relating some of this difference in poverty is due to the fact that single parents tend to have less education than married couples, but even when married couples are compared to single parents with the same level of education, the married poverty rate will still be more than 75 percent lower. Marriage is a powerful weapon in fighting poverty. In fact, being married has the same effect in reducing poverty that adding five to six years to a parent's level of education has.
When President Lyndon Johnson launched the War on Poverty in 1964, 93 percent of children born in the United States were born to married parents. Since that time, births within marriage have declined sharply. In 2010, only 59 percent of all births in the nation occurred to married couples.
Out-of-wedlock births are often confused with teen pregnancy and births. In fact, few out-of-wedlock births occur to teenagers. Three-quarters of out-of-wedlock births occurred to young adult women between the ages of 19 and 29. The decline in marriage and growth in out-of-wedlock births is not a teenage issue; it is the result of a breakdown in relationships between young adult men and women.
Interestingly, on average, high school dropouts who are married have a far lower poverty rate than do single parents with one or two years of college.
The Heritage Foundation report becomes more penetrating and revealing.
Census data and the Fragile Families survey show that marriage can be extremely effective in reducing child poverty. But the positive effects of married fathers are not limited to income alone. Children raised by married parents have substantially better life outcomes compared to similar children raised in single-parent homes.
When compared to children in intact married homes, children raised by single parents are more likely to have emotional and behavioral problems; be physically abused; smoke, drink, and use drugs; be aggressive; engage in violent, delinquent, and criminal behavior; have poor school performance; be expelled from school; and drop out of high school. Many of these negative outcomes are associated with the higher poverty rates of single mothers. In many cases, however, the improvements in child well-being that are associated with marriage persist even after adjusting for differences in family income. This indicates that the father brings more to his home than just a paycheck.
The effect of married fathers on child outcomes can be quite pronounced. For example, examination of families with the same race and same parental education shows that, when compared to intact married families, children from single-parent homes are:
1. More than twice as likely to be arrested for a juvenile crime.
2. Twice as likely to be treated for emotional and behavioral problems.
3. Roughly twice as likely to be suspended or expelled from school.
4. A third more likely to drop out before completing high school.
The effects of being raised in a single-parent home continue into adulthood. Comparing families of the same race and similar incomes, children from broken and single-parent homes are three times more likely to end up in jail by the time they reach age 30 than are children raised in intact married families. Compared to girls raised in similar married families, girls from single-parent homes are more than twice as likely to have a child without being married, thereby repeating the negative cycle for another generation.
Finally, the decline of marriage generates poverty in future generations. Children living in single-parent homes are 50 percent more likely to experience poverty as adults when compared to children from intact married homes.
~ ~ ~
Source: Brainyquote.com, February 17, 2012 article written by Jason DeParle and Sabrina Tavernise, Washington.cbslocal.com, Researchers with the National Marriage Project, based at the University of Virginia, dailymail.co.uk.com, Huffingtonpost.com, Heritage Foundation