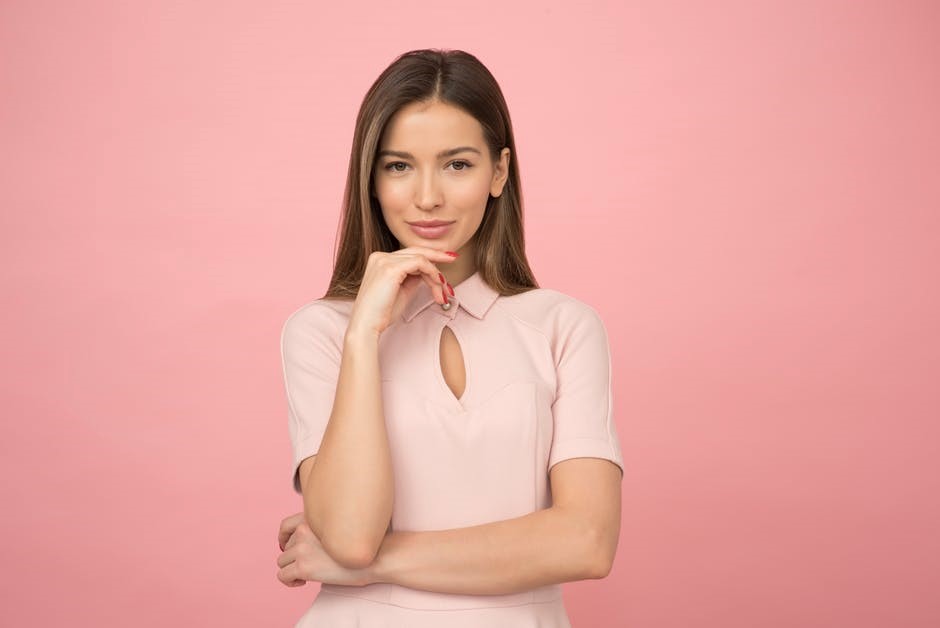 [intro] The planet is in need of dynamic young women who should consider science as a career. Incentives are available.
[/intro]
[pullquoteright] The science of today is the technology of tomorrow……..Edward Teller[/pullquoteright]
In terms of the challenges facing our earth, Earthday.org says it well with an impact.
A man in the Maldives worried about relocating his family as sea levels rise, a farmer in Kansas struggling to make ends meet as prolonged drought ravages the crops, a fisherman on the Niger River whose nets often come up empty, a child in New Jersey who lost her home to a super-storm, a woman in Bangladesh who can't get fresh water due to more frequent flooding and cyclones.
They're the polar bear in the melting arctic, the tiger in India's threatened mangrove forests, the right whale in plankton-poor parts of the warming North Atlantic, the orangutan in Indonesian forests segmented by more frequent bushfires and droughts.
Climate change has many faces.
The challenges for Environmental Sciences are biodiversity, ecology, ecosystems, energy, water, wildfires and more. The greatest challenge is attracting and building a strong female scientific community to join the much larger male scientist population to help solve these problems.
Theatlantic.com reports American women are leaving academic science, including the social sciences, in alarming numbers. Many will turn away from science while still in graduate school. Although women obtain more than half of the baccalaureate degrees in the sciences, they receive only 46 percent of the doctorates.
Others will drop out of the science pipeline after receiving their Ph.D.s, or when they come up for tenure. Less than one-third of Ph.D.-level scientists employed in tenure-track positions at four-year colleges and universities are women; less than one-quarter of full professors are women.
These inequities are particularly striking in an era when women have made great strides in American society more generally. Were the gender gap closed, were women to take their rightful place alongside male scholars, the world would see a renaissance in biological, physical, and behavioral science.
The academic career system developed in an era when most faculty members were men with stay-at-home wives. In an era of dual-career families, the old model does not meet the needs of women who want to both start a family and have a fast-track career in the sciences.
In graduate school, if not before, women begin to learn that science and families don't go well together. They can't help but notice that most of their advisors and mentors are men. Moreover, less than one half of tenured female faculty all disciplines are married with children. Consequently, aspiring female scholars don't have a lot of role models, especially those who've managed to combine marriage and children with a successful career in academic science. Due in part to the paucity of role models, about 30 percent of the women–and 20 percent of the men–we surveyed at the massive ten-campus University of California system turn away from their goal of becoming a professor at a major research university.
Fortunately many organizations recognize this dearth and are taking steps to address it.
Hinsdale.suntimes.com relates for their third annual event honoring women in science, the Midwest Region of the American Committee for the Weizmann Institute of Science brought some heavy-hitters to the Peninsula Chicago on May 22. More than 325 guests from around the globe came to honor pioneering women scientists, including: Dr. Stacy Tessler Lindau, Pritzker School of Medicine; nationally recognized healthcare activist Ruth Rothstein; and, Professor Michal Schwartz whose studies provide basis for immune-based therapies for acute spinal cord injury, ALS and Alzheimer's disease, among others.
Based in Rehovot, Israel, ACWIS is one of the world's top-ranking multidisciplinary research institutions.
The event raised $89,600 for the ACWIS Chicago Fund for Women Scientists.
In Japan, reports Thenewyorktimes.com, the widely shared perception that studying science could be the kiss of death for a young Japanese woman's romantic life is one of several causes behind the low ratio of female students in science and engineering departments.
According to the Ministry of Education, Culture, Sports, Science and Technology, women accounted for 14 percent of the science and engineering students at Japanese universities, even though they represented 43 percent of college students over all, excluding medical and agricultural schools. In the humanities, they make up 66 percent.
Voices are now growing within both government and academia to rectify the imbalance.
"With the population shrinking, we need to tap into women in order to generate capable engineers in the future," said Toshio Maruyama, executive vice president for education and international affairs at the Tokyo Institute of Technology, or TiTech, one of the leading science schools in Japan. "That is our common perception."
TiTech and other universities are pushing to increase female enrollment by attracting high school girls and their parents with science-themed fairs, workshops, campus tours and lab visits. Some send young women currently enrolled in science and technology courses across the country as ambassadors.
On August 15, 2013 timesofindia.indiatimes.com states, to bring back women to mainstream science, the department of science and technology has developed a Women Scientists' Scheme (WOS) to empower women through a scientific career and provide opportunities to women scientists and technologists who want to return to mainstream science and work as bench-level scientists. Women constitute an important part of the workforce. However, presently a large number of well-qualified women scientists have been left out of the field due to various problems. Under the project, the University of Mysore's biotechnology department will provide research grants in the field of Life Sciences to women scientists who took a break from their career due to familial and societal reasons.
Biotechnology research student Alok Bharadwaj said: "The problems faced are several, most often break in their careers arises out of motherhood and family responsibilities. This would really help them bring back to the field".
Jean-Paul Agon, Chairman and CEO of L'Oréal and Chairman of L'Oréal Foundation is determined that the world leader in beauty: makeup, cosmetics, hair care will participate in sharing the responsibility to face this challenge.
He explains on the company website, "We are convinced that science and women bring hope and foster discovery, innovation and excellence. All the best talents must be called upon to accomplish this mission. L'Oréal believes in women, L'Oréal believes in science."
In partnership with UNESCO, the For Women in Science program provides support for women researchers on all continents and at different points in their careers. This may come in the early stages of a young researcher's vocation or be in celebration of a full career committed to scientific advancement.
A major aim of the program is to identify and support eminent women in science throughout the world who are working in both life and physical sciences. Every year, five L'Oréal-UNESCO Awards are presented to exceptional women. By giving these researchers increased visibility, the awards show the way for new generations, encouraging young women to follow their example. Since the launch of the program, 77 women have been distinguished by the L'Oréal-UNESCO Awards, two of whom subsequently received the Nobel Prize.
The second aim of the For Women in Science program is to support young female researchers at key moments of their career. Each year, 15 doctoral or post-doctoral researchers in the life sciences are awarded International Fellowships which enable them to widen their scope of expertise at recognized research institutions outside their home countries. In addition, a Special Fellowship "in the footsteps of Marie Curie" is awarded in mid-career to a former International Fellow who has shown exemplary dedication and results in the pursuit of her career.
National Fellowships are also awarded in almost 50 countries, plus Regional Fellowships in the Arab States and in Sub-Saharan Africa, in partnership with branches of the L'Oréal group and UNESCO National Commissions. These aid young women to launch their scientific careers. In India, for example, since 2003 the For Young Women in Science program has annually helped 10 young women finance their studies at Indian institutions of higher education. By the end of 2013, a total of 1,729 women scientists from over 100 countries will have benefited from the program.
It's okay to shout it from the roof tops and the box tops at lunch time if you're in the United Kingdom.
On Sunday, July 21, 2013, blogs.independent.co.uk approaches this important topic with a sense of humor.
Seirian Sumner is a senior lecturer in behavioral biology at Bristol University, and Nathalie Pettorelli is a research fellow at the Institute of Zoology, Zoological Society of London. Seirian and Nathalie co-founded a science outreach venture Soapbox Science in 2011, which aims to promote the
visibility of women in science. They use this venture as a platform for raising awareness about the issues facing women in science with a view to addressing gender inequality in science careers. Soapbox Science 2013 took place on the Southbank, London earlier this month. The Soapbox Science event is sponsored by the L'Oréal-Unesco for Women in Science program.
Scientists are generally viewed as private creatures that shy away from contact with the public. What, therefore, could be more remarkable than stumbling across a bunch of real live scientists standing on soap boxes on the streets of London, talking about their science to anyone who will stop and listen? This happened on the Southbank, London earlier this year when over 1000 people stopped in their tracks to listen to some of the top UK scientists. Lunch-on-the-run city workers, kids wild with sunshine, tourists buried in cameras and sun cream, joggers with sweat in their eyes. Our scientists didn't care who they spoke to – the ethos of Soapbox Science is that science is for everyone.
~ ~ ~
Sources: Brainyquote.com, Earthday.org, Newyorktimes.com, www.loreal.com/Foundation, www.unesco.org, timesofindia.indiatimes.com, Theatlantic.com, blogs.independent.co.uk, hinsdale.suntimes.com, photos courtesy Wikimedia.com