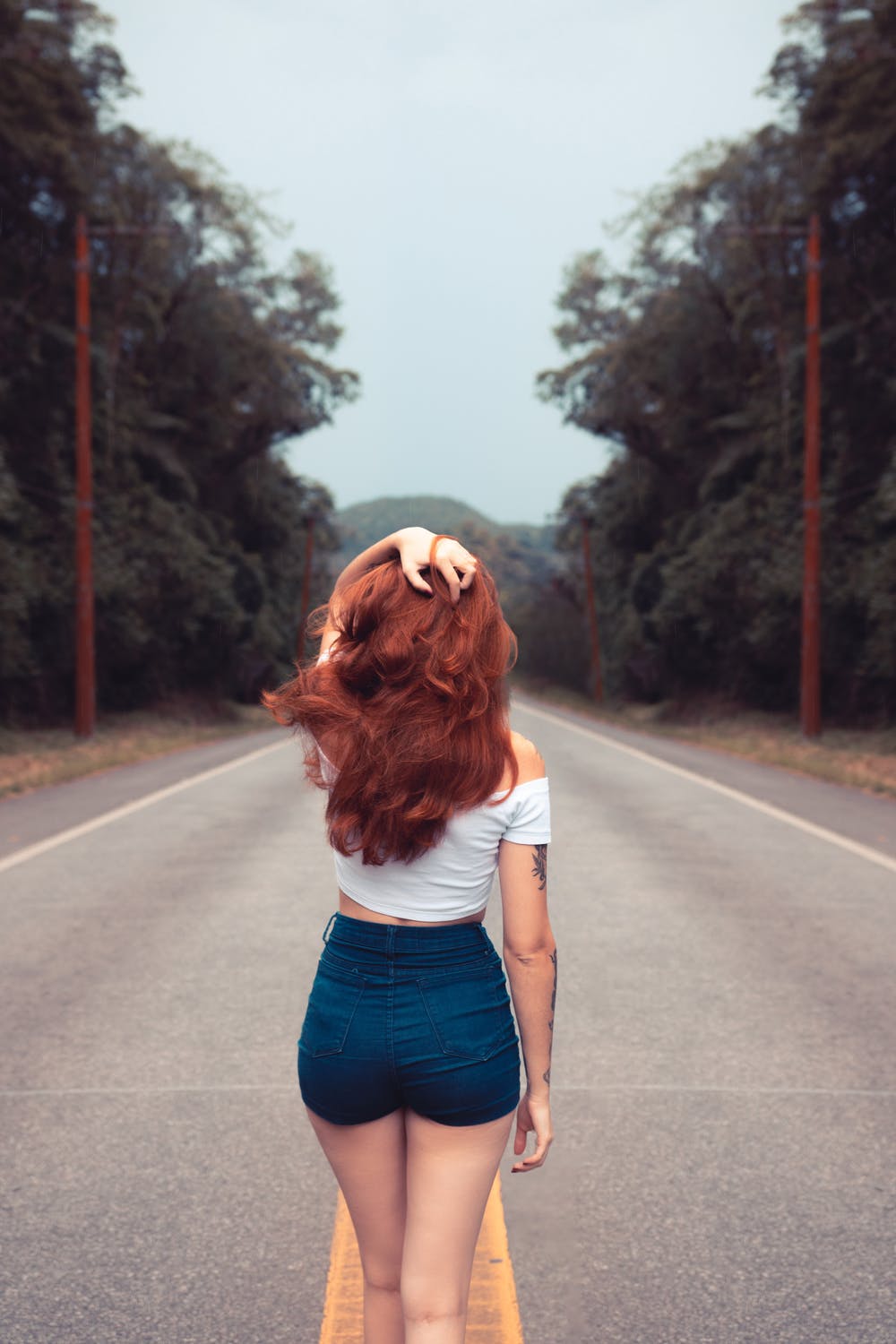 The artist Shauna Ryanne is creating wrestling excitement!
They say in Spain, the rain falls mainly on the plain; but with Shauna, this Ryanne falls mainly on her opponents.
Few have come along with such an impressive submission wrestling resume as Shauna Ryanne. This writer has purchased some of her matches and what seems to be consistent is first of all, Shauna wins and often triumphs handily with slight of deft.
While her victories are becoming common, her exceptional beauty is clearly uncommon. Her physical bio is impressive. Her height is 5′ 4″ and she weighs in at 130 pounds. She boasts a 27 inch waistline that cinches down to 22 inches.
The one match that seems to exemplify her wrestling talents was her match against an established competitor named Goldie, a British wrestler I once met at Jackpin's masterpiece 2008 Women's Wrestling Convention in San Diego. Given Goldie's experience the match figured to be very competitive but as it began to unfold it was clear that Shauna had too many weapons in her varied wrestling arsenal.
Hailing from Southern California and blessed with girl next door model looks, Shauna's formidable skills can be a little deceiving. If a female competitor takes her lightly, she may be in for a rude awakening since Shauna is ex-military and as she indicated in one of her matches she's knows just enough to find her way around in a bar fight.
Very creative.
It's no secret that Southern California is the creative capitol of the world and when you watch Shauna wrestle her techniques are truly creative.
Wikipedia shares Los Angeles often known by its initials L.A., is the most populous city in the U.S. state of California and the second-most populous in the United States, after New York City, with a population at the 2010 United States Census of 3,792,621. It has a land area of 469 square miles (1,215 km2), and is located in Southern California.
Los Angeles was founded on September 4, 1781, by Spanish governor Felipe de Neve. It became a part of Mexico in 1821 following the Mexican War of Independence. In 1848, at the end of the Mexican–American War, Los Angeles and the rest of California were purchased as part of the Treaty of Guadalupe Hidalgo, thereby becoming part of the United States. Los Angeles was incorporated as a municipality on April 4, 1850, five months before California achieved statehood.
Los Angeles is often billed as the "Creative Capital of the World," due to the fact that one in every six of its residents works in a creative industry. According to the USC Stevens Institute for Innovation, "there are more artists, writers, filmmakers, actors, dancers and musicians living and working in Los Angeles than any other city at any time in the history of civilization."
Discover Los Angeles echoes the praise. "Los Angeles is a destination unlike any other: it's the entertainment capital of the world, offering 75 miles of sunny coastline, a flourishing Downtown, lifestyle playgrounds for the rich and famous, acclaimed restaurants, trend-setting art and fashion scenes, and internationally flavored neighborhoods. With so much to see and do, it can be overwhelming. Fortunately, Los Angeles provides numerous ways to explore the city, whether it's driving on iconic streets and scenic drives, riding the Metro Rail, or pedaling along hundreds of miles of bike paths. The best way to begin exploring LA is to learn about its vibrant regions — each one a destination in itself, filled with memorable experiences and unique attractions. For those with disabilities, LA offers convenient access to transportation and attractions."
[pullquoteleft] No great artist ever sees things as they really are. If he did, he would cease to be an artist.
……….Oscar Wilde[/pullquoteleft]
This is an ideal setting for an artist like Shauna who continues to expand her horizons.
Ms. Ryanne is a classically trained dancer proficient in ballet, modern and ballroom styles. She is also a proud Veteran of the US Army where she served as a Blackhawk Helicopter Mechanic. The So Cal beauty has graced the pages of fashion magazines and numerous websites.
When Shauna isn't shooting, she is pursuing her degree in Veterinary Medicine and works full-time as a spokesperson for a variety of companies and brands. Her hobbies include: traveling, skydiving, reading, dancing and anything related to music including appearing in a music video.
You may apply trained Dancer (Ballet, Modern, Jazz, Hip Hop, Ballroom), Aerobics, Pole Dancing, Kickboxing, Pilates Certification and Event Planner as well.
Her film and television credits include:
• Kill Katie Malone – Brandy Davis – (Sorority Girl)
• TEXT – Joshua Russell – (Featured Extra)
• 1,000 Ways To Die: "Little Person, Big Death" – Season 2, Episode 16 – Spike TV – (Featured)
• Nightcalls – Playboy TV – (Lingerie Girl)
• Foursome – Playboy TV – (LEAD)
• Scream Awards 2009 – Spike TV – (Costumed Extra)
• Dick Clarke's Rockin' New Year's Eve – CBS Studios – (Featured Dancer)
Her talents displayed in print include Harlow Magazine – Issue 03 – December 2010, High Speed Magazine – JStar Motors – January 2010, Lollipop Magazine – Pike Apparel, Skinnie Magazine – Ed Hardy, RockNRoll Gangstar Catalog, Pike Apparel Catalog and Energy Bunny Calendar – Miss October 2008.
In her bio at modelmayhen.com Shauna expresses "I hail from an Irish, German, and Swedish heritage. I've got fiery red hair, captivating blue eyes, and girl-next-door charm. The face of an angel and a curvaceous body made for sin! I'm professional, reliable, energetic and love to have fun everywhere I go. I have a positive attitude…I know how to pose…I take direction very well…YES, I'll be on time!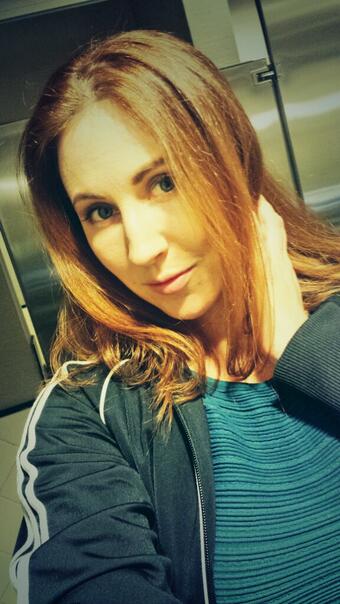 I am a trained dancer with experience in: Ballet, Modern, Jazz & more. YES I AM VERY FLEXIBLE! I strive to keep my portfolio diverse and versatile. I appreciate art in various forms, and I love being creative. I'm open to new ideas and willing to try almost any look. I enjoy trying new ideas with photographers and pushing my limits! It is my job to know what to do in front of the camera. It is my job to wear it, sell it, flaunt it and make you want it!"
Shauna has an impressive portfolio for sure and you can add one more exceptional skillset. She is bi-lingual in Spanish as well.
As she gains experience in the fully competitive women's submission wrestling world she is climbing the ladder in terms of the level of competition. She was brave enough to take on a veteran approaching super star status in Veve Lane in a match that was friendly but extremely competitive. You can look the match up online along with Shauna's other triumphs.
There is a military expression we're certain that as an army veteran Shauna is very familiar with. It encourages you to be all that you can be. When it comes to Shauna's submission wrestling career, even at this very early stage, she has clearly evolved into a competitor that exceeded what many expected her to be.
~ ~ ~
Sources: fciwomenswrestling.com, Wikipedia, shaunaryanne.weebly.com, www.army.com www.modelmayhem.com, wb270.com, brainyquote.com, www.discoverlosangeles.com, www.doommaidens.com, photos thanks to photosugar.com and Wikimedia commons.