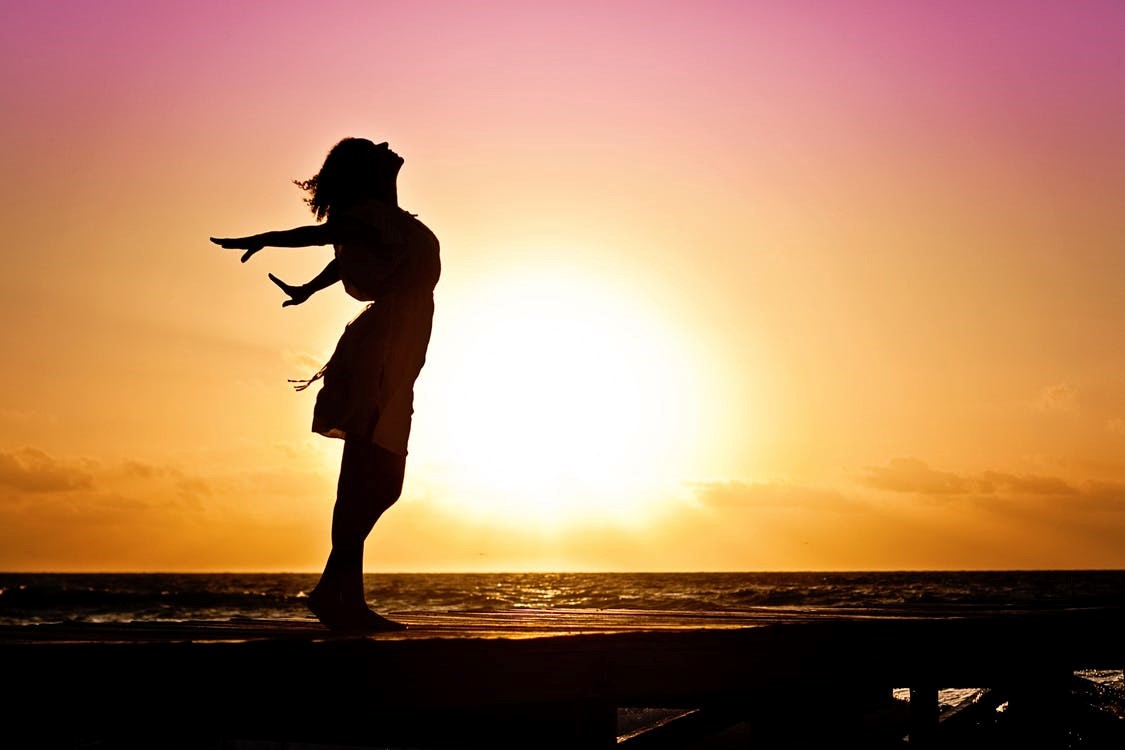 Ann Casey Super Star Wrestler – A Classic Film Story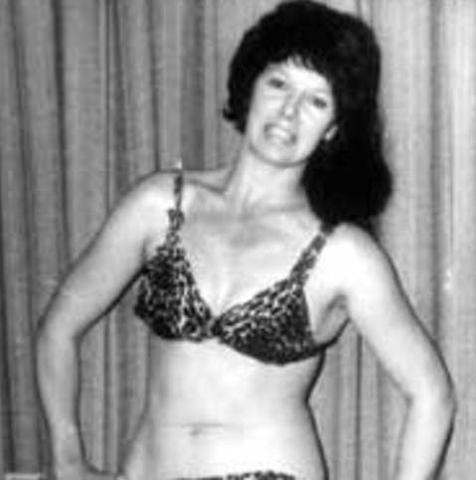 Ann Casey's life played out like a hold your breath until the ending unpredictable movie with many plot twists.
If you are near the end of your days or are younger and possess imagination; if your life were to come to an end at this moment and you were given the opportunity to do so, would you want to live the same life again?
Yes, the exact same one.
Many would never want to live the same life again sometimes previously taking risks that produced a life filled with tragedies and unfortunate occurrences. Others play it safe, take few risks but feel at some point along the way that they are still waiting to live the life they dreamed of, but know they never will.
What if your life played out like an action film full of surprises, powerful experiences and a cast of unforgettable characters that you shared rich experiences with?
[pullquoteleft] All life is an experiment. The more experiments you make the better.
Ralph Waldo Emerson
[/pullquoteleft]
The latter seems to describe the life of the 1960s superstar lady wrestler known by her ring name of Ann Casey.
This scene is highlighted in the imagined movie trailer.
A beautiful young brunette is in her car at a stop light. Out of nowhere a drug dealer opens her side door and points a gun to her head! Terrified she hits the gas and begins to flee. Undeterred the drug trafficker shoots and hits her five times, one lodged in her leg, one just missed her heart and another landed in her liver.
Does she survive? She is a professional wrestler. Will she ever wrestle again?
Ms. Casey has written a book. Please look her up online and contact her group.
There is a foundation to any incredible story and here are the bricks and mortar that start her life's journey.
Wikipedia shares Ms. Casey was born in Saraland, Alabama, one of nine children to John and Viola Casey. Mr. Casey was of Irish ancestry; Mrs. Casey was a Creek Indian. After the family moved to a Mississippi cotton farm, Ann Casey attended an Agricola Indian school. Delivered by a midwife, Ann was one of nine children. A fascinating rendering of this accounting is found at mrkurtnielsen.com.
Saraland is a city in Mobile County, Alabama, in the United States, and a suburb of Mobile, Alabama. As of the 2010 census, the population of the city is 13,405. It is a part of the Mobile metropolitan area. Saraland is the third largest city in Mobile County.
Cleveland House, Saraland Alabama

The land area, that was to become the present-day Saraland, was included in a Spanish land grant to Don Diego Alvarez. Hence, descendants of Alvarez were the ones to give the community its first name: Alvarez Station.
Saraland was sparsely populated during the first part of the 20th century, until an industrial and population boom occurred in neighboring Mobile. Northward expansion of Mobile in the 1940s and 50's brought about the incorporation of Saraland in 1957. At the time of incorporation, the city reported only 125 residents. By the 1960 U.S. Census, annexations had swelled the population to 4,595.
In 1962, while working at the ticket counter for a professional wrestling promotion, Ms. Casey met The Fabulous Moolah, who offered to train Casey to wrestle. Ms. Casey soon decided to take Moolah up on her offer and moved to South Carolina to train. Her first match was a tag team match that pitted her and Judy Grable against Rita Cortez and Brenda Scott that fall.
Ms. Casey also wrestled Miss Brenda in a two out of three falls match for the opening of a December 1962 card also featuring Fred Blassie. While working under Moolah, Casey traveled all around the United States; she was also one of the first women to ever compete in a tag team match in the state of Hawaii. While in Hawaii, Casey fell in love with a local champion surfer and took a brief hiatus from wrestling.
Two years later, Ms. Casey returned to the continental United States and professional wrestling. She worked for promoters Vince McMahon, Sr., Vince McMahon, Jr., and Leroy McGuirk. During this time, she wrestled Donna Christanello at Madison Square Garden in New York. In 1964, she had a match that pitted her and Penny Banner against Cara Combs and Kathy O'Brien.[1] The following year, she defeated Kay Noble in a match, but was defeated in another match by Bette Boucher. She was also defeated by Mae Young in a 1968 NWA United States Women's Championship match.
Thanks again Wikipedia.
Saraland.org provides us with a warm southern welcome.
Greetings from the City of Saraland!
The City of Saraland is perfectly nested in north Mobile County in beautiful southwest Alabama. The natural resources, City services and great location only compliment the wonderful people in this community.
The City is experiencing phenomenal growth with the construction of new subdivisions and new commercial and retail development. Saraland is called the Gateway to Progress. Saraland, however, IS progress.
This now brings us to Ms. Casey's important historical Indian Heritage.
Creekindian.com provides insight. The Creek Indians (or Muskogee) belong to the Muskhogean linguistic stock. The historical Creek, a union known as the Creek Confederacy was made out of the remains of the several separate tribes that occupied Georgia and Alabama in the American Colonial Period.
It is believed that the Creek culture began as a way to guard against other larger conquering Indian tribes of the region. The Confederacy was in constant flux, its numbers and land possessions ever-changing as small bands joined and withdrew from the alliance.
In the early 1500's, the Creeks dominated all of the South-East United States up until the 1600's when the Cherokee, and later the Europeans, would force them westward to Alabama and ultimately to what is now known as Oklahoma.
The name Creek, from the shortening of "Ocheese Creek" Indians came from the English colonists to the tribes living along the Ocmulgee River, (or Ocheese Creek). It was common practice at the time for the colonists to designate tribes based upon their geographical location.
The tribes that were part of the confederacy were called tribal towns (or Italwa). Each maintained political autonomy and proprietary land holdings. Smaller surrounding villages ( or Talofa), associated with the larger town were created as populations grew.
The Creek were sedentary and lived in thatched huts, not the teepees ( or wigwams) used by nomadic tribes. They built their homes around the Pascova, sophisticated ceremonial centers which also included impressive earth pyramids. The Creek practiced agriculture and raised cows, horses and pigs as livestock. Each year, the Green Corn Festival (or Busk) was held at the Pascova where the Sacred Fire would be rekindled.
As time passed, The Italwa began to spread out, and at the end of the 1700's homes were beginning to be separated by miles of crops. Some began to build log homes with chimneys, perhaps based on their exposure to the Europeans and their predisposition to architectural engineering.
Creek Governmental structure was comprised of the following: Chief (or Mico), Assistant to the Chief and a Chief Speaker (or Mico Apokta, and is believed to be a model for a large part of today's Western Governments.
Wikipedia adds the Muscogee were the first Native Americans considered to be "civilized" under George Washington's civilization plan. In the 19th century, the Muscogee were known as one of the "Five Civilized Tribes", because they had integrated numerous cultural and technological practices of their more recent European American neighbors. Influenced by their prophetic interpretations of the 1811 comet and earthquake, the Upper Towns of the Muscogee, supported by the Shawnee leader Tecumseh, began to resist European-American encroachment. Internal divisions with the Lower Towns led to the Red Stick War (Creek War, 1813–1814), begun as a civil war within the Muscogee Nation, it enmeshed them in the War of 1812 against the United States.
Poarchcreekindians.org shares Ancestors of the Poarch Creeks moved down the Alabama River to meet demand for these necessary services to the young American government. These "Friendly Creeks" signed contracts with the new federal government to serve as guides, interpreters, ferrymen and river pilots for those traveling through the Creek Territory. They also operated inns and raised free-range cattle. These families acquired land along the Alabama River from Tensaw to Claiborne and eastward along Little River.
In terms of her wrestling Ms. Casey was a star among stars for various reasons.
One attraction that really stood out was her pin up girl looks hence the nickname, Panther Girl.
Prowrestlingdigest.com relates Ms. Casey, who was trained by the Fabulous Moolah, held the NWA's US Women's Championship. She wrestled such noted opponents as Joyce Grable, Judy Grable. Natasha, Annie Villia, Sue Green, Toni Rose, Donna Christanello, Leilani Kai, and Rita Cortez during the Golden Age of Women's Wrestling.
If anyone should know about living the life movies are made of, the above site quotes her well. "I have lived such a life, that many say a movie should be made of it. I have faced death several times, I was in the wrestling business, off and on for some 30 years, and was honored as a 30 year legend by the C.A.C. in 2004.
Living a life fit for a classic movie can be exciting and unpredictable. The best movies grab our attention and never let go. Ann Casey stood out among her generation of women wrestlers. Her story is filled with an inspiring rocket to stardom, sadness, intense drama and triumph.
Classic movies should be savored forever.
~ ~ ~
Sources: fciwomenswrestling.com, mrkurtnielsen.com, Wikipedia, brainyquote.com, facebook.com, www.prowrestlingdigest.com, www.creekindian.com, www.poarchcreekindians.org, www.saraland.org, photos thanks to Wikimedia Commons – Photo Bucket.