News: May 14-15, 2022, AEW Buys ROH, Submission Room Event, Video Reviews, MMA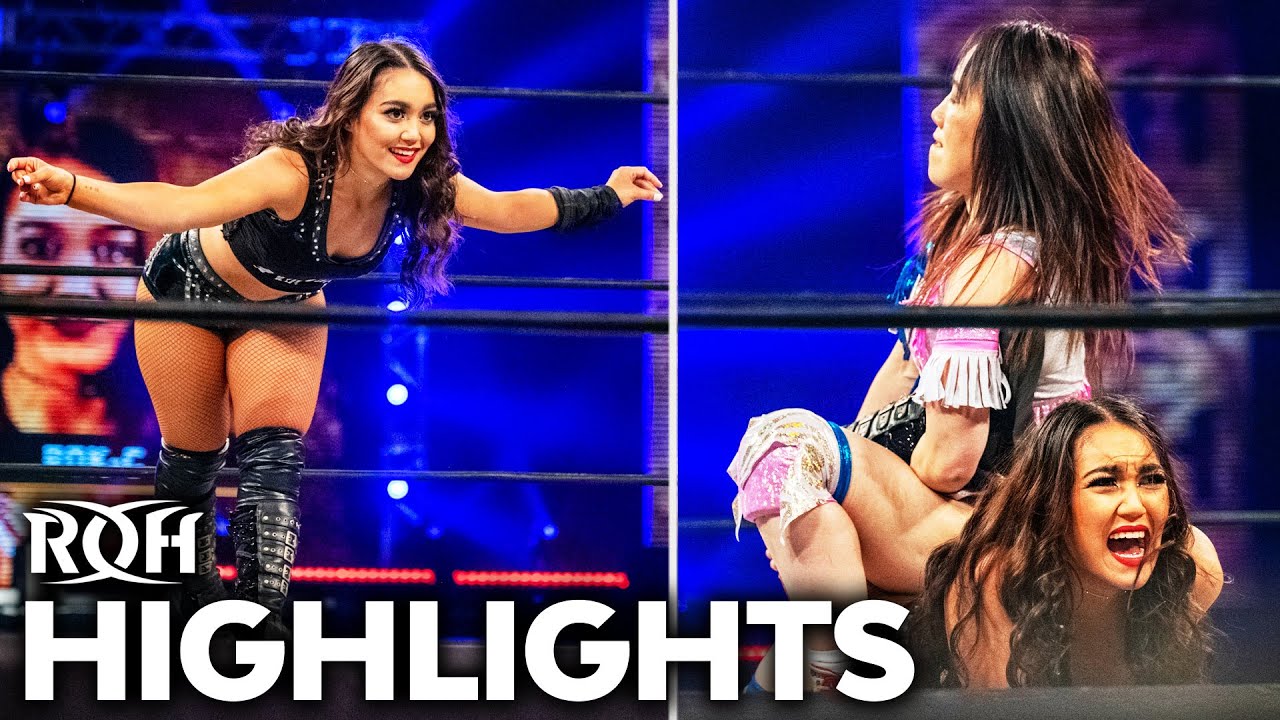 May 14, 2022
LADY PRO WRESTLING – HUGE NEWS
There is a documentary that was posted in January of this year on women's wrestling in ROH and if you haven't seen it, you really should.
Ring of Honor (ROH), is an American professional wrestling promotion based in Jacksonville, Florida.
The promotion was founded by Rob Feinstein on February 23, 2002, and was operated by Cary Silkin from 2004 until 2011, when the promotion was sold to the Sinclair Broadcast Group.
Massive news.
In May 2022, ROH was sold to All Elite Wrestling (AEW) founder, co-owner, president, and CEO Tony Khan separately from AEW.
As reported by the team at rohwrestling.com, "An agreement has been reached for All Elite Wrestling CEO Tony Khan to acquire the assets of Ring of Honor Wrestling Entertainment, LLC from Sinclair Broadcast Group.
"Ring of Honor's influence on modern professional wrestling is etched permanently in the history books, and this acquisition ensures that its legacy will be kept alive and treated with the utmost respect," Khan said."
That's good to know.
With heavy emphasis on in­-ring action and athleticism, ROH initially catered to a niche audience of disenfranchised hardcore wrestling fans, recording live events in Philadelphia and a few other cities in the Northeast and selling them on DVD and VHS.
Which brings us to the documentary.
Narrated by TV Personality Maria Kanellis: https://www.youtube.com/watch?v=dFAUkDf3elw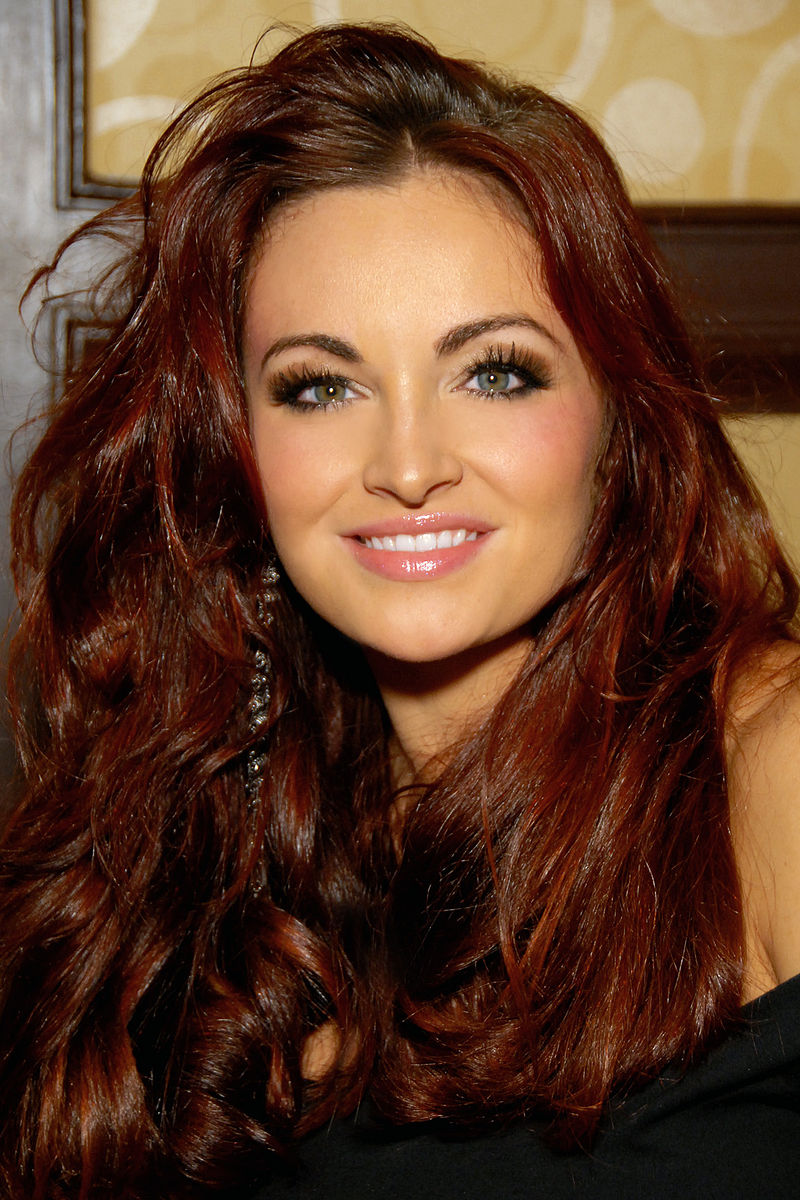 She is also is an American professional wrestler, professional wrestling manager, actress, model and singer, currently appearing in Impact Wrestling as a member of Honor No More, and is known for her time with Ring of Honor (ROH).
She is best known for her time in WWE. She is also known for her 2008 Playboy magazine pictorial and 2010 appearances on the Celebrity Apprentice television series.
MORE LADY PRO NEWS
Though now an older YouTube video, this entry shows some young Lady Pro girls wrestling in the promotion ROW, Reality of Wrestling.
It does feature Rok-C who will later wrestle for ROH.
Here is their intro, "Reality of Wrestling (ROW) is a wrestling promotion owned by Booker T that runs out of Houston, Texas, showcasing the top unsigned talent from around the world in a weekly episodic series. For more ROW, you can find us at any of our social media
Welcome to Reality of Wrestling's Channel, where you'll find the top independent wrestling talent with weekly episodes and along with major events, news and interviews, and behind the scenes footage to take you inside The ROW."
Sounds good and this video proves it. https://www.youtube.com/watch?v=WYPVOl0Wneg
It is titled, Reality of Wrestling TV: Episode 295 [All Women's Special Edition]
LONDON'S SUBMISSION ROOM LIVE EVENT JUNE 11, 2022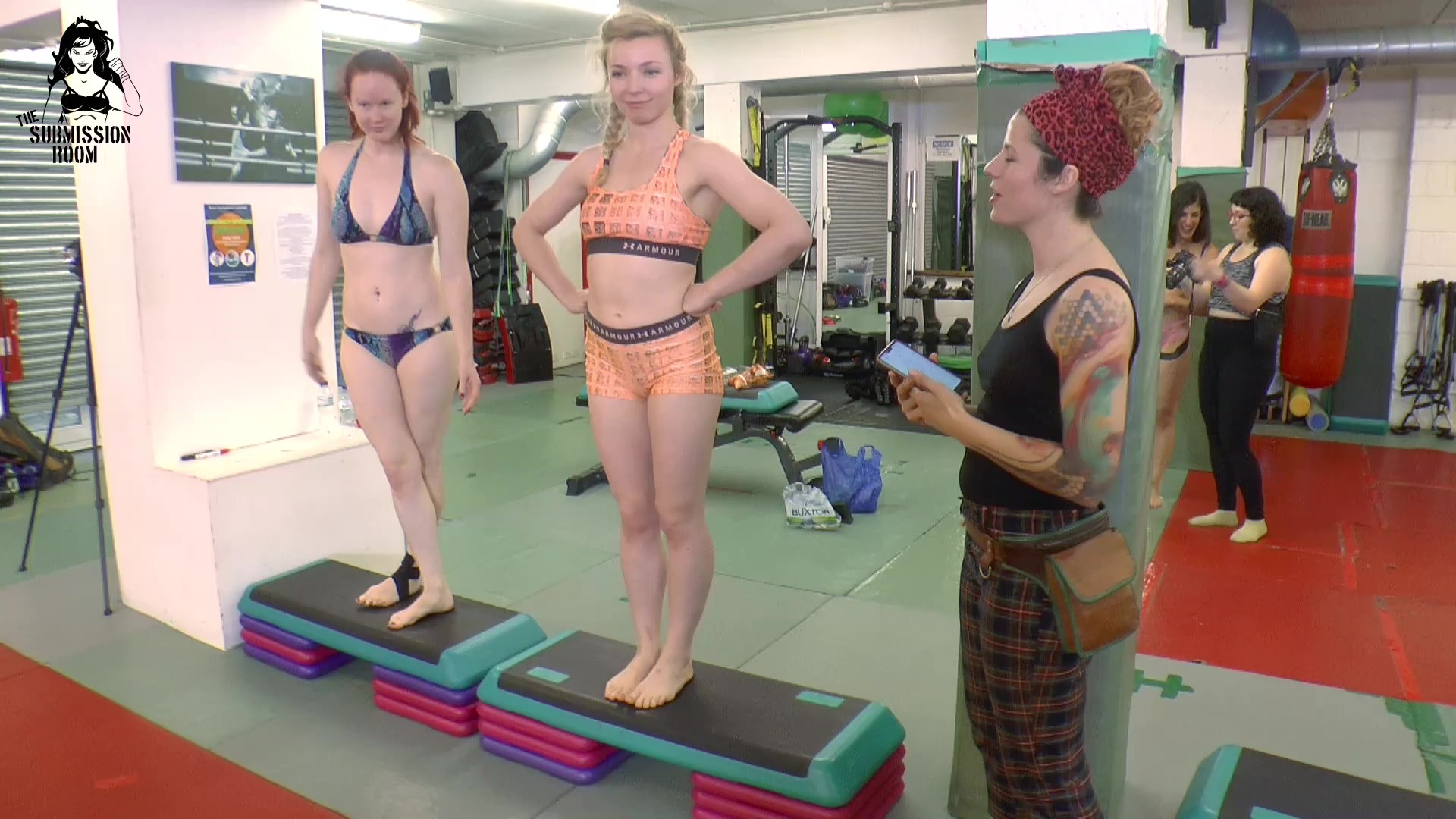 Pippa's group continues to produce some fantastic fully competitive women's wrestling events and the upcoming on one June 11, 2022 promises to be another one.
After her event, we love to purchase videos of matches where we feel the outcome is in doubt and that was the case when we watched Inferno take on Nixie.
On paper, given her long extensive submission wrestling career, you would think Inferno should win this one handily from a good wrestler like Nixie, who has less experience.
That was not the case as Nixie controlled the match from beginning to end.
We will update you as more information is released in terms of the participants.
Either way, mark your calendar.
MONICA WRESTLING CENTER
Ms. Vox (left) Vs Lina

fciwomenswrestling.com femcompetititor.com grapplingstars.com Wrestling Monica's photo credit ScreenshotAt first glance we thought that Sweden's Lina would completely dominate this match. We have seen Vox, from Bulgaria, wrestle before. She is statuesque and super sexy and previously completely dominated Cheetah in competitive action, so she can be impressive.
Let's allow Monica to describe the match:
"The seventh battle of Monica's Wrestling Centre's March 2022 live show was mouthwatering and intriguing in equal measure!
The young exciting Easter European Miss Vox squared up to the experienced super Swede Lina before they engaged in a test of their excellent skills, impressive endurance, sheer strength and will!
Blonde Lina moved to impose her authority on Miss Vox at the opening bell but was immediately made aware that her dark haired opponent isn't the sort who just rolls over for anyone.
They were soon battling all over the canvas, either trying to attack or resisting offensive moves, and it didn't take long before the transfixed crowd were on the edge of their seats watching action unfold.
Scissors were locked on, pins were imposed, arm bars threatened serious damage and an array of holds applied which would have made lesser fighters tap within seconds.
But these two warriors didn't just take the pain and resist tapping out – they fought their way out of trouble and carried on fighting!
The first submission didn't come easily and when it finally happened, everyone including the fighters themselves seemed shocked to see it arrive!
One thing it didn't do was upset the rhythm of this pulsating contest and both Lina and Miss Vox continued to thrill and mesmerize before the second submission of the match came along too.
They were both displaying their talent, both displaying their determination and both achieving success as a result of some incredible technical grappling which was a real treat to watch."
We purchased. We completely agree.
FEMALE MMA – ANGELA LEE – ONE CHAMPIONSHIP
An extremely tough and exciting MMA Female Warrior to watch is Angela Lee of the One Championship promotion.
On May 5, 2016, she became the youngest person to ever win a world title in MMA by defeating Mei Yamaguchi to win the ONE Women's Atomweight (115 lbs) Title.
Fight Matrix ranks her #18 female MMA Strawweight (105.1-115 lbs) in the world. She is also currently ranked #5 in the ONE Championship Women's Strawweight rankings.
In 2011, Angela Lee won her division at the USA Amateur pankration national championships, and the next year, she claimed her division at the World Pangration Athlima Federation world championships in Greece.
Ms. Lee was awarded her Brazilian Jiu-Jitsu black belt on February 9, 2018, by third-degree black belt Mike Fowler and her father Ken Lee, who is also a black belt.
Lee signed with ONE Championship in 2014 and made her promotional debut at ONE Championship 28: Warrior's Quest on May 22, 2015, submitting Aya Saber with an arm bar in the opening round.
We have seen Angela's videos and if you like professional female MMA or learning to love it, you should know about Angela Lee.
That's all for now.
We will research the competitive female grappling world and plan to bring you more news around June 1, 2022.
Take care.
~ ~ ~
OPENING PHOTO fciwomenswrestling.com femcompetititor.com grapplingstars.com ROH-2022- photo credit Uploaded-by-Ring-of-Honor-Wrestling-YouTube-screen-sho

https://en.wikipedia.org/wiki/Ring_of_Honor
https://www.rohwrestling.com/news/agreement-reached-roh-be-acquired-aew-ceo-tony-khan
https://en.wikipedia.org/wiki/Maria_Kanellis
https://www.fcielitecompetitor.com/
https://fciwomenswrestling.com/