The Quiet Princess, TC Wrestling's Girl Next Door Grappler Natalie, Naturally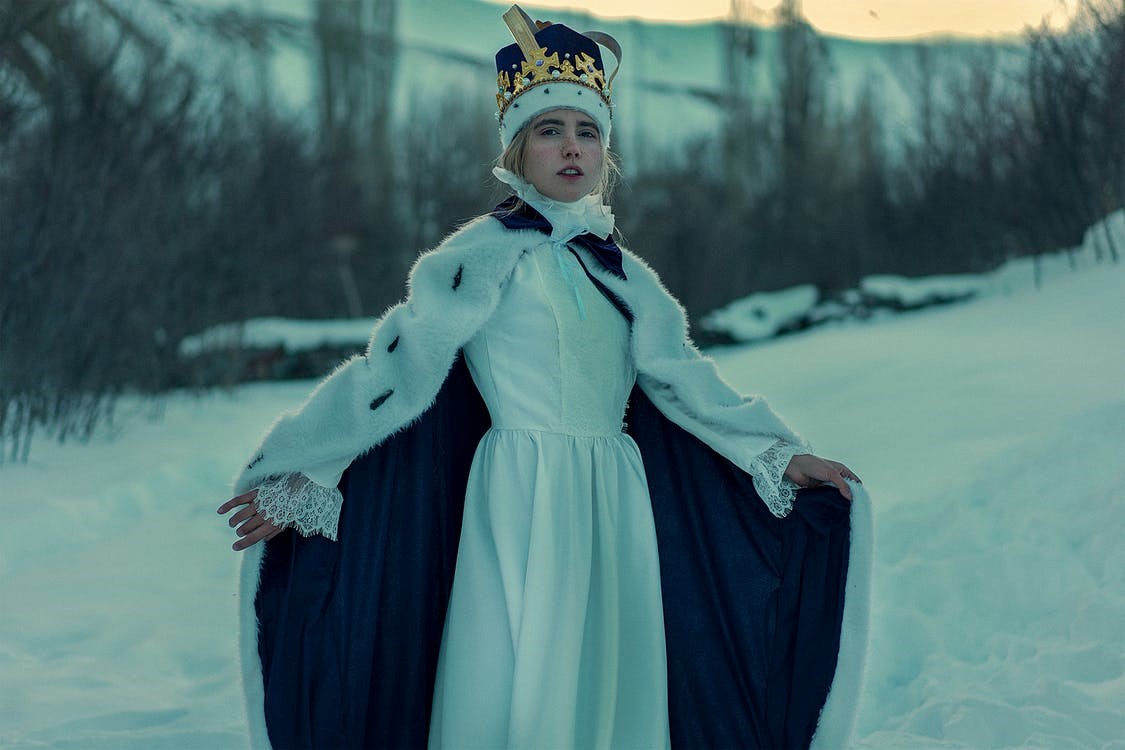 May 13, 2022,
LOVING NATALIE
FCI has an extensive library with over 2,000, One Thousand Word Articles in the Google system and even more stored in our electronic vault.
We really enjoyed being members of TC Wrestling for years and now they don't appear to be who they once were.
The following story is years old, never quite made it to press but we found ourselves thinking about this sensuous girl next door, most likely, retired who we loved back in the day.
From the archives, enjoy.
NATALIE'S WRESTLING STORY
Incredible people are in our daily lives from work to family, friends and recreation.
Sometimes they can fly under the radar and we may not notice how incredible they were until they are no longer in our lives.
Some fairytales are like that.
There is a beautiful princess involved but if she doesn't have a well-known theatrical name, we might overlook that she once existed in radiance, was indeed incredible and flew under the celluloid radar.
"The Most Incredible Thing" is a literary fairy tale by Danish poet and author Hans Christian Andersen (1805–1875). The story is about a contest to find the most incredible thing and the wondrous consequences when the winner is chosen.
1870's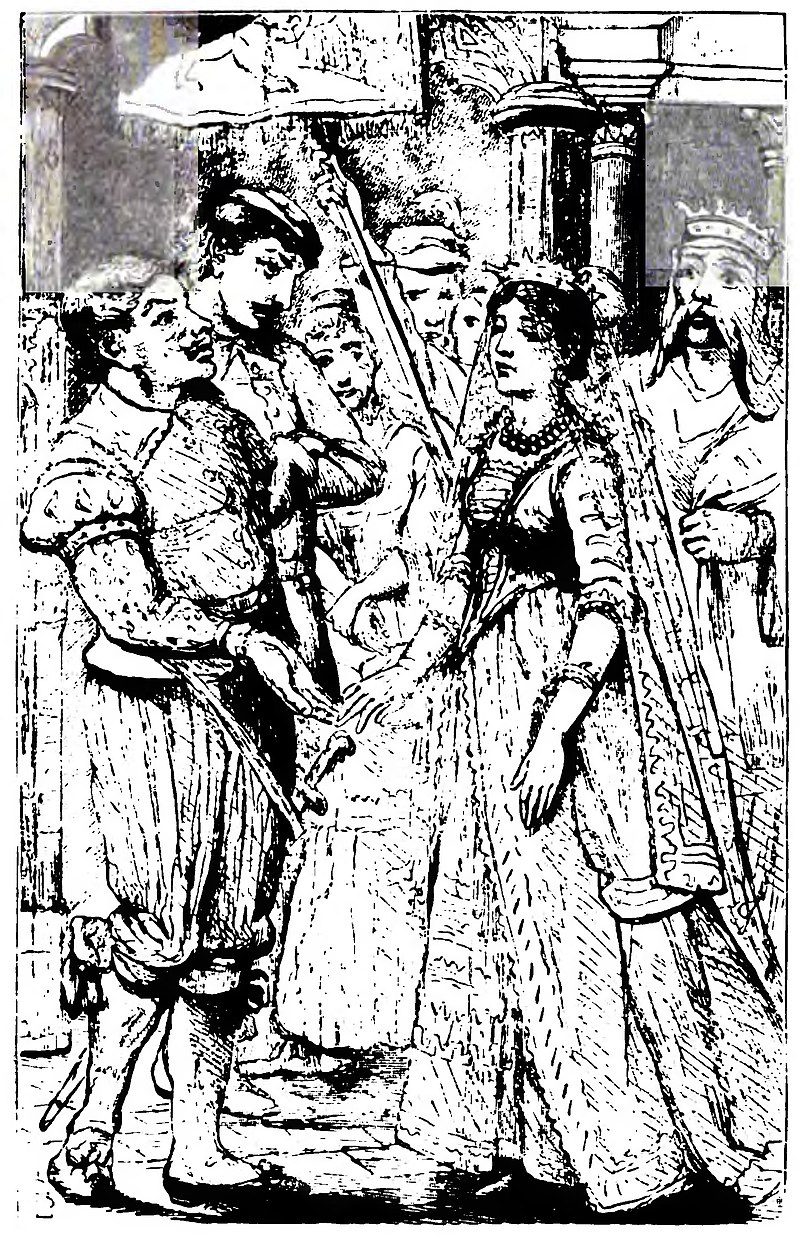 "The Most Incredible Thing" was the first of Andersen's tales to be published in Denmark during World War II. Andersen considered the tale one of his best.
When the tale begins, a contest has been proclaimed in which half the kingdom and the hand of the princess in marriage will be the rewards of he who can produce the most incredible thing. A poor young man creates a magnificent clock with different lifelike figures — Moses, Adam and Eve, the Four Seasons, the Five Senses, and others — which appear at the stroke of the hour.
All agree the clock is the most incredible thing and its creator is named the winner.
Suddenly, another man smashes the clock and all then agree that this act is even more incredible than the creation of the beautiful clock. The destroyer is to wed the princess, but at the wedding, the figures of the clock magically reappear, defeat him, and then vanish. All agree that this is the most incredible thing, and the princess and the young creator of the clock marry.
What a wonderful story with a sweet ending.
Glad it has a happy ending. Sometimes they don't.
There is another fairytale being played out in modern Europe by a beautiful princess who is very low key, seems to fly under the London clock but we certainly have taken notice of her.
Natalie at TC-Wrestling is an Incredible Princess and before her wrestling time is up, it's time to take notice.
Natalie – left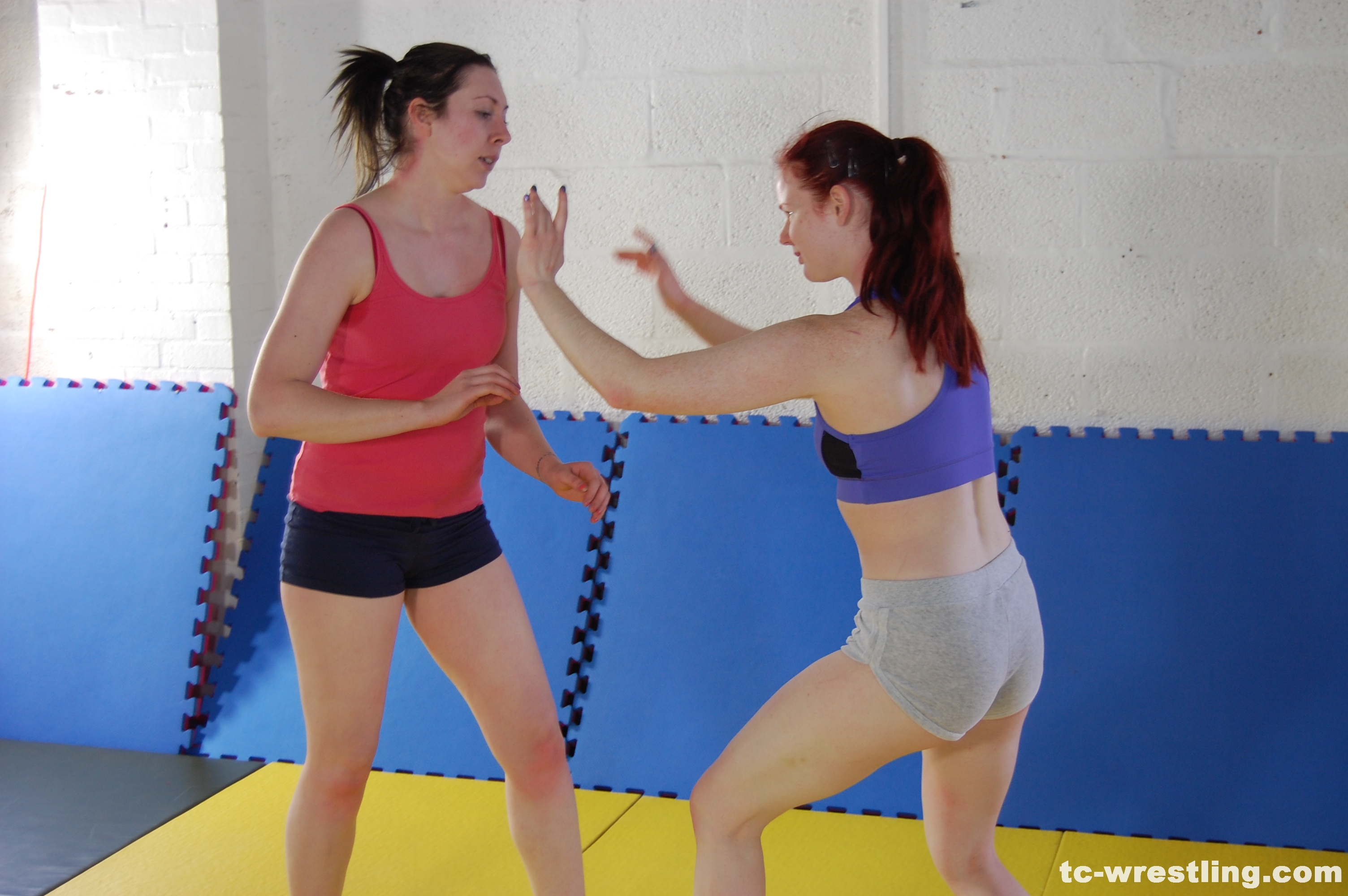 Her sense of wrestling style is very basic; lots of headlocks, half and full nelsons matched with body scissors and you have a typical Natalie erotic ground struggle.
Here name is very special.
Natalie is a female given name derived from the Late Latin name Natalia meaning "Christmas Day".
At our favorite naming site sheknows.com they enlighten, "People with this name have a deep inner need for quiet, and a desire to understand and analyze the world they live in, and to learn the deeper truths."
Seems like the Natalie we know. She comes across as very reserved and introspective.
Let's continue to peel away at the onion. It's worth it.
The naming site continues, "People with this name are competent, practical, and often obtain great power and wealth. They tend to be successful in business and commercial affairs, and are able to achieve great material dreams. Because they often focus so strongly on business and achievement, they may neglect their private lives and relationships."
Intriguing. Thanks for the enlightenment.
In brief, why don't we relive some of her matches?
Since we have been paying members at TC-Wrestling, we'll start with a synopsis of her matches and opponents and then perhaps focus on two prominent ones.
VS AXA JAY
Interestingly Natalie actually had a match against the British Super Star before she was well-known at an intense British catfight site.
Here is the producer's description. "Unsurprisingly these two wrestlers are both determined to maintain their unbeaten records when they fight each other for the first time at the new TC. Axa certainly has more wrestling experience, compared to Natalie's mainly cat fighting background. But both women are clearly well matched in terms of strength and this soon develops into a really intense struggle."
In this early meeting here is our observation. "Well fought match. Axa surprisingly shows strong upper body strength as she mixes in head locks but also upper body take downs that has a game Natalie often sprawled on her back. Having said that, this match goes back and forth and is by no means a blowout."
The fact that low key Natalie has an extensive cat fighting background shows that you can't judge a princess book by it's cover.
VS KELLY
Beautiful, feminine blonde Kelly is the ultimate fantasy girl in more ways than one, especially if you like watching a feminine woman wrestle, try as hard as she can and she is often thoroughly dominated by another feminine woman.   She will meet Natalie at least twice and in the first match viewed we expected one thing and received another.
Here is the producer's description. "Kelly's at a disadvantage in height, weight and experience in this match. She's clearly undaunted though as she gets to grips with the always confident and cool Natalie."
Here was our observation of the match. "We thought that Natalie would have a much easier time with this match but she clearly struggled. Natalie's weapons of choice are full nelsons and body scissors. She will need all of that to get through this one."
Natalie the Incredible Princess would also face Star.
Bad idea.
Star is just way too big and strong. She has her way with a fresh faced blonde in the newer girl named Kaye.
Here is the producer's description, "After her first tough match for TC against Axa, it doesn't get any easier for Kaye when she has to fight statuesque Natalie in this pins only contest. Natalie is the much more experienced fighter and has a significant weight advantage too."
Trust us. It showed.
In blue jeans she had a real struggle with Carmen but also proved that she can compete with the best of them, which now brings us to Natalie's feature event matches.
VS INFERNO
As with any event, the expectations are raised and introductions are in order.
The producers are happy to oblige. "The first match from our first live event. These two are well-matched in terms of size, but Inferno is certainly the more experienced wrestler. However, it is undoubtedly Natalie who has the upper hand throughout as she traps and controls her opponent with those long limbs of hers."
As fans of Natalie we of course have to put our two cents in.
We are also crazy about Inferno and wrote about her.
This event match should be called evenly matched which describes Natalie's engagement with industry legend Inferno.
The girls slowly and methodically compete with long sexy holds primarily trying to subdue each other with headlocks and body scissors.
This is old school grappling with two beautiful girls who capture each other in excruciating holds with Natalie in particular fond of the from behind lower full nelson and body scissors.
This sexy match is in doubt right up until the end.
VS NOVA
The producers lay the foundation of what is about to come. "A rather cautious match this one, newcomer Nova and Natalie meeting on the mats for the first time here. Once again Natalie tries to tie up her opponent with her long limbs. However, Nova obviously isn't concerned and counters with more effective holds of her own."
In our opinion this was Natalie's most unpredictable match since we knew very little about Nova except that she was very determined.
Too, this is the match where we first fell in love with Natalie.
In theory she has a strong chance to win against Nova who is also a newcomer and shorter than Natalie but this turns out to be a real struggle for a statuesque girl next door.
The girls trade one headlock after another in front of a quiet live audience and initially it's hard to tell who is going to win.
Natalie clearly has her opportunities, twice trapping Nova in what should be submission ending body scissors but her inexperience shows.
One of the aspects of Natalie's persona that we love is that if you met her at a coffee shop,  in night class or at the work place, you would never know that she loves to wrestle, you wouldn't dare ask her but if you accidentally found out, it would be a tremendous turn on.
This is Natalie's early match and we are extremely glad, not her last.
  STATUESQUE PRINCESS  
With Natalie we wanted to learn an important life lesson before it's too late.
Natalie's record at TC-Wrestling is mid-level. She wins as much as she loses. The epitome of a 500 record fighter.
It is so easy for a quiet beauty like Natalie to fly under the radar and then one day she is gone, never to return.   Then her story turns into, well, a fairytale from long ago.
We are going to honor her in the present.
Attractively tall, elegant, beautiful and dignified, Natalie is one Incredible Princess.
~ ~ ~
OPENING PHOTO fciwomenswrestling.com femcompetititor.com grapplingstars.com mahdi-chaghari-pexels.com-photo-credit

https://en.wikipedia.org/wiki/The_Most_Incredible_Thing
https://en.wikipedia.org/wiki/Natalie_(given_name)   http://www.sheknows.com/baby-names/name/natalie   
https://www.fcielitecompetitor.com/
https://fciwomenswrestling.com/