Bulgarian Women's Competitive Wrestling Showdown, Ms. Vox Vs Cheetah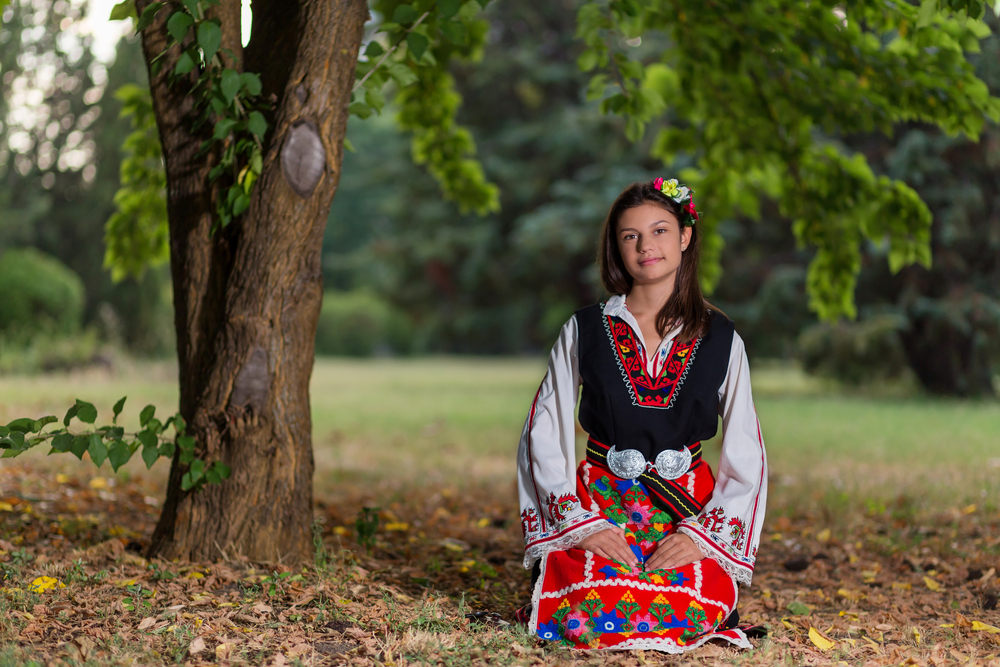 May 16, 2022,
You have to experience it.
"Soul-stirring mountains rival golden beaches, while cities hum with nightlife and art. Within Bulgaria's beguiling blend of nature and history, unforgettable adventures are guaranteed."
Sounds wonderful.
That's what the team at Lonely Planet said about the oldest country in Europe, founded in 681 AD by Khan Asparuh and since then she has preserved her original name.
Bulgaria is a country in Southeast Europe.
It occupies the whole eastern part of the Balkans, and is bordered by Romania to the north, Serbia and North Macedonia to the west, Greece and Turkey to the south, and the Black Sea to the east.
Sofia is the nation's capital and largest city.
It is a rare and unique country.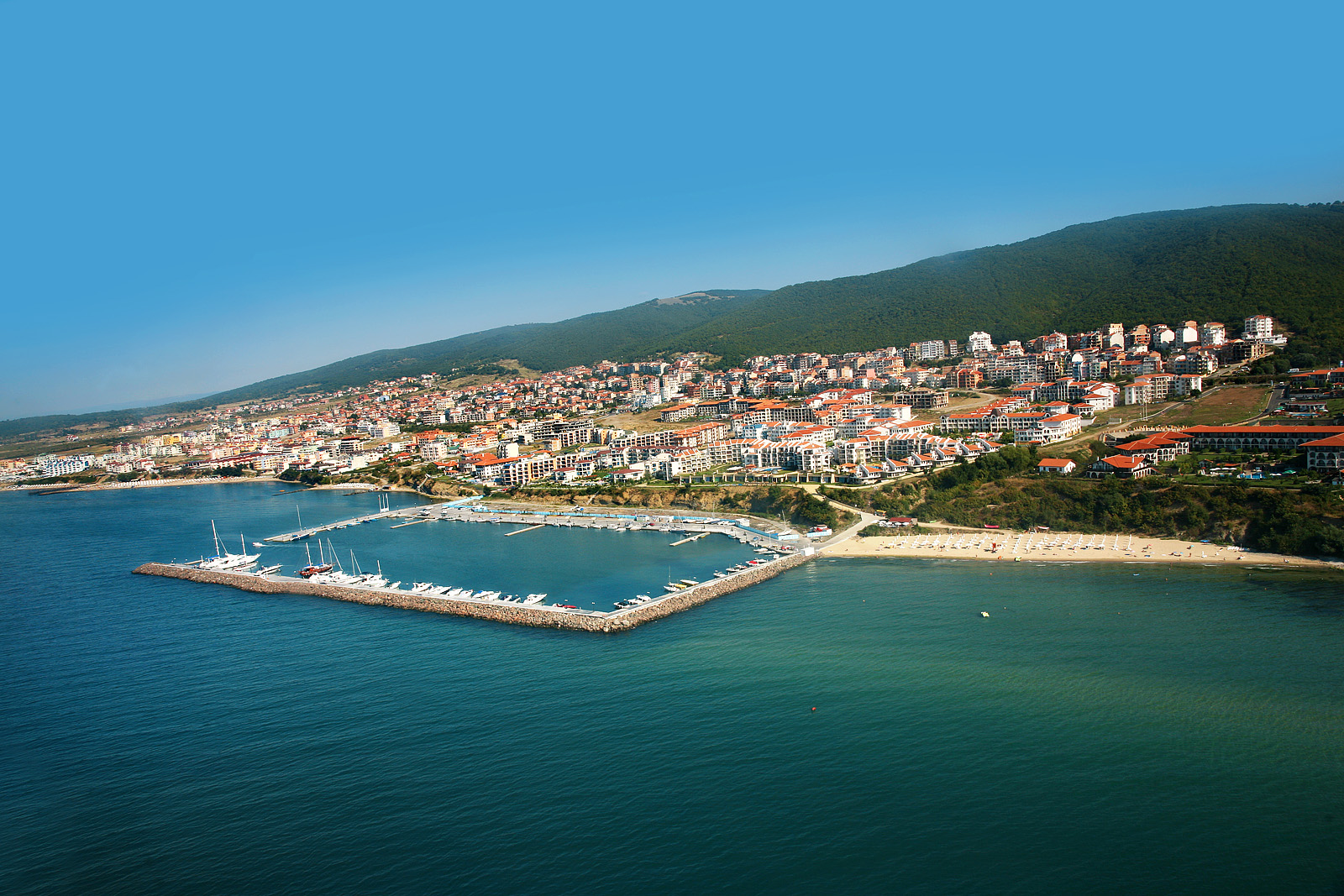 Having two female submission wrestlers from Bulgaria compete against one another in a fully competitive event is also rare and unique. Something to greatly anticipate.
Vox vs Cheetah fits that bill.
The match takes place at Monica's wrestling center.
We are a little familiar with both girls and each have traveled a different competitive pathway to get here.
Cheetah is one of Monica's frequent wrestlers and has extensive experience. Part of the reason we have not purchased her matches is that she tends to giggle a lot which turns even a fully competitive match into a sparring session.
If our research is correct, she has faced Vox before in the spring of 2021, but as far as we can tell, not at a live event.
This is why we decided to purchase because this time she will meet Vox where the stakes are a little higher in front of a live audience.
As far as Vox goes, we purchased one her earliest matches against Hungary's Princess Nikki and she has greatly improved since then.
The fact that both young ladies are from Bulgaria, sorority pride may add to the competitive spirit.
VOX VS CHEETAH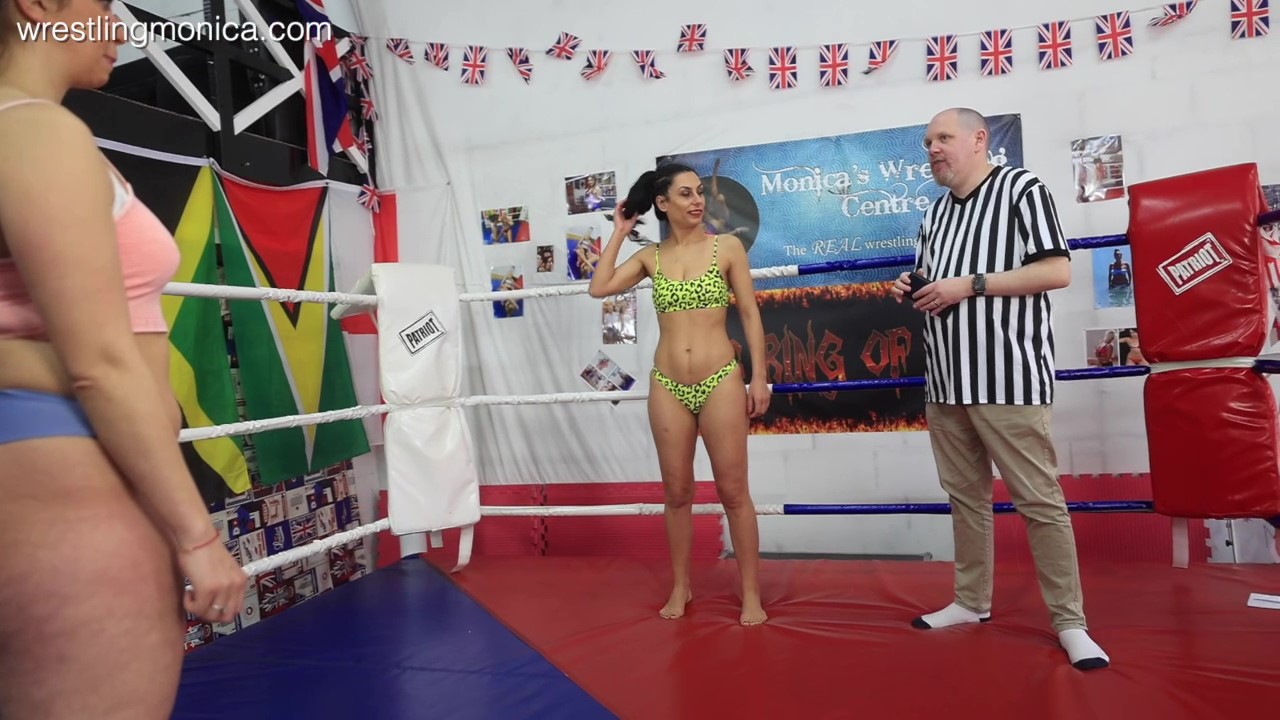 The two circle one another, Cheetah smiling, Vox not so much and they begin to compete.
To take her down, Cheetah keeps trying to trip Vox but without success.
They both engage in arm and wrist struggle for some time before Cheetah appears to desire a floor to sitting body scissors.
She fails at it.
That gives Vox the opportunity to fall upon her.
From the superior position, Vox circles her arm behind Cheetah's neck and attempts a choke. Cheetah struggles but manages to escape.
Vox continues to press the issue.
The darker haired girl now traps Cheetah in a rear naked choke but Cheetah manages to escape.
The audience loudly applauds.
Back on their knees, the two re-engage.
Cheetah again tries to trap Vox with a floor to sitting scissors and Vox responds by fiercely digging her elbows into Cheetah's thighs and breaks the hold.
Cheetah now makes the mistake of smiling and turning her back on Vox and the raven haired beauty seizes the opportunity and makes her pay with a fierce rear naked choked as she pulls Cheetah backwards. You can see a look of complete surprise on the curvy girl's face.
Cheetah painfully taps out.
1-0 for Vox (3:45).
Round two.
The next sequence of events is a little unorthodox.
The two girls grapple for a mutual headlock and succeed. Cheetah holds on tightly to Vox's neck, lands on the bottom, Vox is on top but she keeps a very tight grip. Their beautiful bodies are elongated and their legs intertwined. The tiger bikini looks incredibly erotic on Vox.
Thus far a stalemate.
Vox manages to capture a choke, rolls Cheetah and is now on top of her.
They struggle.
Vox now tries a floor to sitting body scissors.
They struggle more.
They stay that way for some time until Cheetah essentially breaks the hold.
The gorgeous girls take a small break (6:00).
Resting done, time to re-engage.
Cheetah starts out well with the hand fighting. She is the first to wrap her arm around Vox's neck and grab a headlock.
Great move.
Now it is time to hold it.
Vox will make that difficult for her as they tumble down to the mats with Cheetah desperately trying to hold on but Vox manages to be in the top position.
Vox is attempting to take control with an arm bar and leg over Cheetah's throat. Cheetah breaks the hold.
A temporary pause again. The bell rings.
After a break Cheetah is the aggressor once the fight restarts but Vox appears to have a higher skill level. The two trade holds until Vox traps Cheetah's leg and ankle and performs some form of a joint lock.
In pain, Cheetah taps out (8:30).
2-0 for Vox.
In the next round they tumble around and struggle. Cheetah eventually comes out on top with a grapevine and potential smother. She has Vox's hands clasped, body elongated yet she can't smother in the proper way. This is ideal for a grapevine smother. Vox is not going to give with a half smother.
She eventually breaks the hold.
In one last desperate attempt, while flat on her stomach and Vox on top of her, she makes an attempt at a headlock but her positioning for that is terrible, being flat on her stomach.
Vox breaks the hold.
They take a break once more (12:30).
Vox straightens her hair as Cheetah relaxes and they are ready to go again.
They fight it out near the corner of the ring and as becoming a pattern, Cheetah tries to secure a weak headlock while Vox is on top.
They continue to struggle and Cheetah leaps to break free but makes the exact same mistake she made before which is to turn her back on Vox who immediately seizes the moment and traps her in a brutal rear naked choke.
That wipes the smile off of Cheetah's face who grimaces and falls backward like doomed prey. There is no escape and she taps out (13.34).
3-0 to the raven haired beauty.
Time to compete.
As usual, Cheetah gets off to a good start and traps Vox in a headlock.
That's the good news.
The bad news is that she does it from the bottom position.
Again.
What is the definition of?
Anyway, at least this time the headlock lasts a little longer. Almost two minutes. Instead of fiercely locking in, Cheetah actually begins a conversation with Vox and starts giggling.
No matter.
So the inevitable occurs. Vox begins to mount Cheetah and rub her knees into Cheetah's thighs and breaks the hold.
The audience applauds.
Cheetah laughs.
Unfortunately she will not be laughing long because she does the same thing she has done previously and turns her back to Vox who immediately and brutally seizes the opportunity to trap Cheetah in a rear naked choke.
Ouch.
Cheetah struggles and manages to temporarily break free but Vox is relentless and traps her again and chokes harder.
With anguish on her face, Cheetah taps out.
Didn't the legendary Dione Warwick sing Déjà vu?
4-0 for Vox.
As they combat one another in the next round, Vox is the aggressor and pushes Cheetah to the mats. She mounts the curvy beauty who is incredibly sensuous in her light blue bikini and thick glutes.
Cheetah breaks free and, once more, gives up her back but Vox delays and Cheetah lunges toward Vox, secures a headlock and falls upon her with her body.
Vox is trapped. The difference here is that instead of securing a headlock where her opponent is on top, Cheetah has secured the headlock where she is on top and more important, as FCI has taught in so many headlock articles, she is laying her body on top of the headlock making it impossible for the opponent to escape. You can no longer see Vox's head underneath.
As always, Vox is determined so don't count her out.
She even raises her hand and announces to the audience that she is okay. They laugh profusely.
Yes, she is okay, but she still gets submitted. Finally.
Score one for Cheetah. Vox's lead is reduced to 4-1 (17:24).
Respect earned for Cheetah.
As the two Bulgarian Princesses begin the final round, they approach one another very cautiously, allowing quite some time before they engage. Finally they do and, as usual, Cheetah gets the hold advantage but once again, she is doing from the bottom while Vox is on top.
Vox easily breaks the hold and traps Cheetah in a headlock and choke in a very important position.
From the top. Think about it.
Cheetah is talking up a storm but Vox has her trapped and squeezes hard. With a pained face, Cheetah quickly taps out.
5-1 for Vox.
Vox's skilled have clearly improved from her early days when she fought Nikki of Hungary.
Keep an eye on Vox.
For now?
She is one of the fastest rising Bulgarian stars.
~ ~ ~
OPENING PHOTO fciwomenswrestling.com femcompetititor.com grapplingstars.com niki_spasov-Shutterstock-photo-creidt-Editorial-use-

https://www.lonelyplanet.com/bulgaria
https://en.wikipedia.org/wiki/Bulgaria
https://www.fcielitecompetitor.com/
https://fciwomenswrestling.com/
NOTE: While we don't see a listing for Cheetah, Vox is a gorgeous women who provide sessions. Would you like to wrestle her?

Vox's email is inablack85@yahoo.com