[intro] In the increasing popular women's submission wrestling world, Minxy Li is generating a lot of excitement! [/intro] [pullquoteright] You find no man, at all intellectual, who is willing to leave London. No, Sir, when a man is tired of London, he is tired of life; for there is in London all that life can afford.
………….Samuel Johnson[/pullquoteright]
The British are coming! The British are coming! Guess who is leading the charge?

Minxy Li.

They say the largest room in the world is the room for improvement and if that's so then submission wrestler Minxy Li is renting the entire top floor with a great view from the highest skyscraper in downtown London.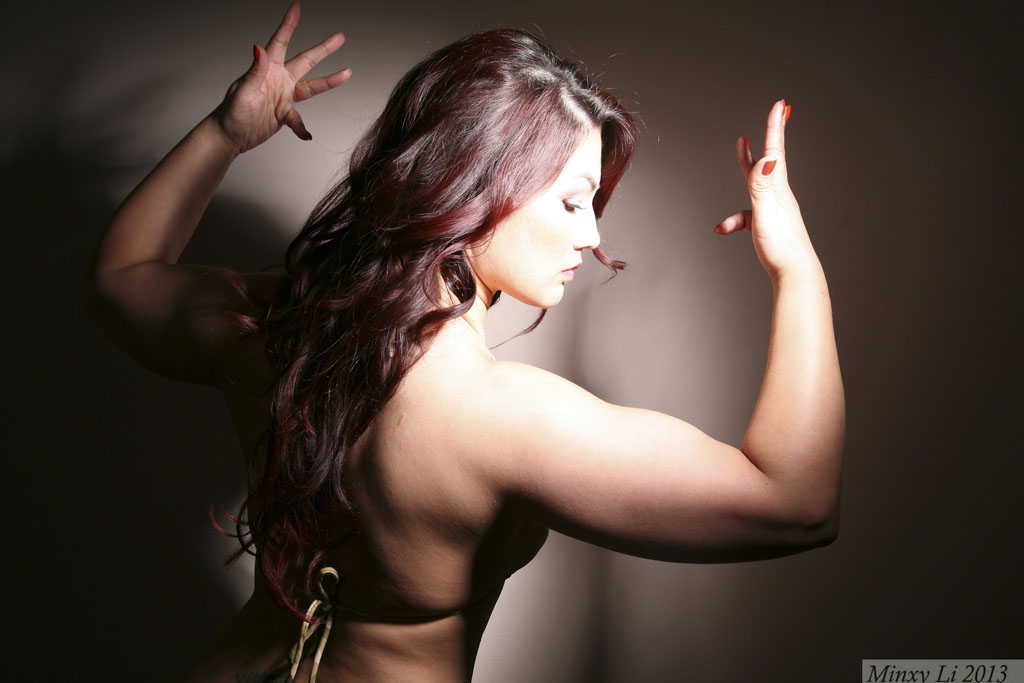 Wikipedia shares, London is the capital city of England and of the United Kingdom. It is the most populous region, urban zone and metropolitan area in the United Kingdom. Standing on the River Thames, London has been a major settlement for two millennia, its history going back to its founding by the Romans, who named it Londinium.
London's ancient core, the City of London, largely retains its 1.12-square-mile (2.9 km2) mediaeval boundaries and in 2011 had a resident population of 7,375, making it the smallest city in England. Since at least the 19th century, the term London has also referred to the metropolis developed around this core.
London is a leading global city, with strengths in the arts, commerce, education, entertainment, fashion, finance, healthcare, media, professional services, research and development, tourism and transport all contributing to its prominence.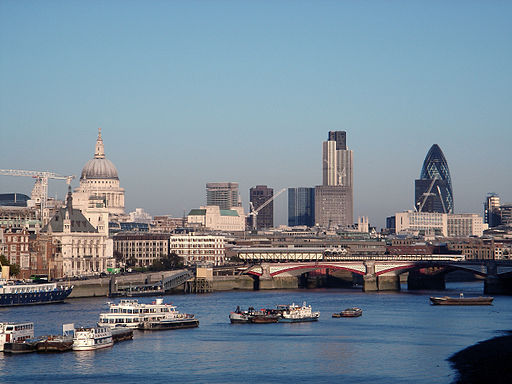 It is one of the world's leading financial centers and has the fifth- or sixth-largest metropolitan area GDP in the world depending on measurement. London is a world cultural capital. It is the world's most-visited city as measured by international arrivals and has the world's largest city airport system measured by passenger traffic. London's 43 universities form the largest concentration of higher education in Europe. In 2012, London became the first city to host the modern Summer Olympic Games three times.
London has a diverse range of peoples and cultures, and more than 300 languages are spoken within its boundaries. London had an official population of 8,308,369 in 2012, making it the most populous municipality in the European Union, and accounting for 12.5% of the UK population.
London is abuzz with excitement as it was reported in the New York Times, February 14, 2014 that Chinese superstar businessman Xu Weiping says he cannot wait to start work on his first project abroad: turning an abandoned London dock into Europe's main hub for Chinese companies.
Mr. Xu last year agreed to invest $1.6 billion to turn London's derelict Royal Albert Dock back into a vibrant global trading hub. But instead of ships he is betting on Chinese companies that are seeking a foothold in Europe.
Women's submission wrestling in Great Britain has come a long way since the struggles of the 1970s where Sue Brittain fought for the right to wrestle (please see article, fciwomenswrestling Sue Brittain 1970's Hero).
For those of us who are crazy about women's submission wrestling, we love to see a rising star that seems to be taking her craft seriously. As part of the exceptional London Wrestling Studio tour de force, Minxy continues to improve and take on all comers.
She seems to be everywhere.
You can see her online participating in BJJ training and she is competing on a number of websites run by private wrestling companies that span the globe including Canada, Britain and the United States. Fciwomenswrestling.com has always taken the position that women's submission wrestling is a global sport and that's why we feature articles that encompass an array of subject matter and focus on women accomplishing unique things from sea to shining sea and ocean to ocean.
She weighs in at a formidable 141 pounds and has many specialties including female vs female wrestling, semi competitive wrestling, Brazilian Jiu Jitsu, grappling, Lift and Carry, scissoring, posing and modeling. She has also received many positive reviews regarding her exceptional customer service while mixed wrestling.
Whew!
At a female wrestler's website she states, "I'm a small package of strength topped off with a feisty spirit. I am trained in pro/BJJ wrestling. I am determined to get those taps! If you want me to be gentle or aggressive, just ask!"
At her website she explains, "I take my fitness and training very seriously. I work out every day. I weight train, body build, and participate in general fitness. This involves core workouts, weight lifting and body building, circuit training, and toning workouts. I believe all round fitness is essential for grappling. I am trained in pro style, freestyle and BJJ techniques. All of which I am constantly making every effort to improve and refine."
Her bio at London Wrestling Studios reads, "MINXY-LI's strong weight-trained body is matched only by her effervescent personality. Short and powerful of build, she takes her gym conditioning very seriously and always works very hard to advance her wrestling skills to make sure she has new-found skills and tricks to use on you!"
[pullquoteleft] Common sense and a sense of humor are the same thing, moving at different speeds. A sense of humor is just common sense, dancing.
……..William James
[/pullquoteleft]
Some say the British have a stiff upper lip but when you competitively wrestle Minxy Li, if you're not careful you might get a limp lower lip. One of the more enjoyable aspects of watching Minxy Li compete is that she clearly has a great sense of humor which adds to her charisma and growing star power.
We at fciwomenswrestling.com are fans of her fully competitive matches. We've watched her take on tough competitors named Laken and Blaze along with the large rough and tumble German champion Anna Konda. The match though that is quickly becoming legend is her fierce battle with Jennie Vaughn during the 2014 Female Wrestling Expo in New York city, complete with verbal sparring, testy punching, competitive civility and supreme excitement.
As the world becomes a smaller place, the women's submission wrestling world is expanding at a rapid pace with improving skillsets all around and we can surely see the day when rising submission starts like Minxy Li take on the college graduates from the great freestyle wrestling programs in agreed upon rules of engagement.
In the decade of 2000-2010, in America there was a stable of tough female wrestlers that seem to associate with one another that were a force on the submission wrestling scene. The names Keri, Renee, Kira, Jenn, Ariel, Lia, Dakota and Sybil to name a few.
As you peek into the modern world of female submission wrestling emanating out of the London area, led by business owners Monica and Honey, including a competitor named Venom and an established force named Sable it raises a question. Is modern day London becoming what the Danube was back in the 1990s?
Yes indeed, the British are coming and if they are anything like Minxy Li, America and the women's submission wrestling world welcomes them with open arms!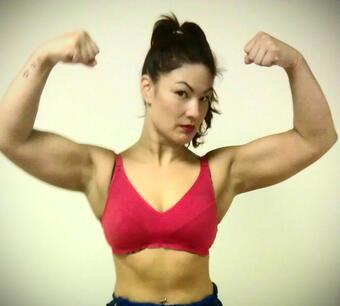 ~ ~ ~
Sources: Wikipedia, fciwomenswrestling.com, wb270.com/eur/minxyLi.htm, London Wrestling Studio, minxyli.wordpress.com, Minxy Li Twitter Photos, nytimes.com, Brainyquote.com, photos Wikimedia Commons.