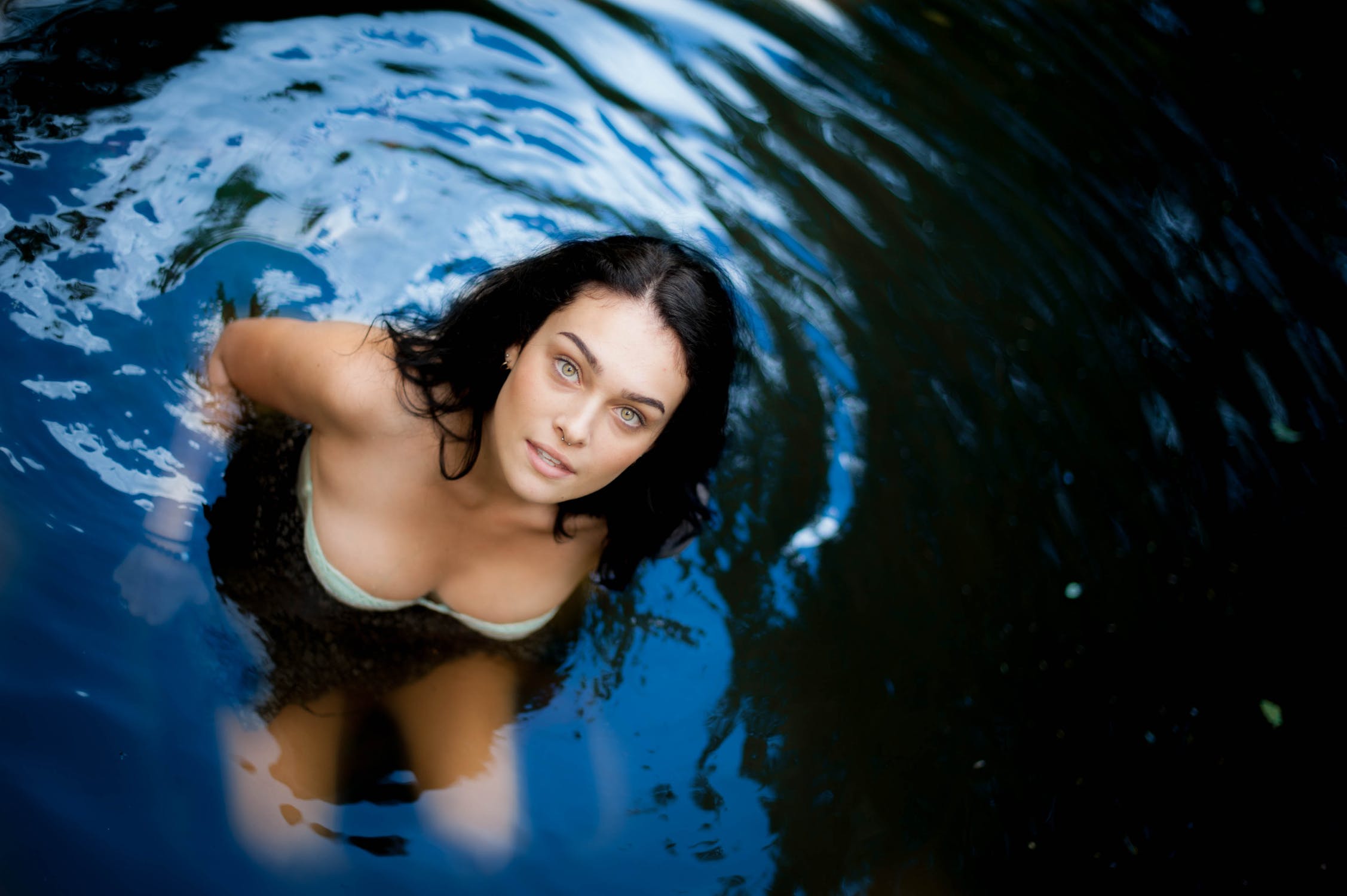 If there was a theme song to Selina Major's high octane wrestling match entrance it might be a song written by Jeff Barry and Ellie Greenwich and originally recorded in 1963 by the American vocal group the Exciters. It was soon covered by British R&B, Beat and pop band Manfred Mann.
Manfred Mann's version, which was more commercially successful, was recorded on June 11, 1964, shares Wikipedia.
Here goes and please forgive my voice.
"There she goes just a walking down the street, singing do wah diddy, diddy dum diddy do. Snapping her fingers and shuffling her feet, singing do wah diddy, diddy dum diddy do!"
She looks fine!
That was Selina Majors otherwise better known in our ladies wrestling world as Bambi. High fiving, hand slapping and foot stomping as she worked the crowd with ease just as a deer effortlessly glides through the forest.
Wikipedia reports Ms. Majors debuted as a professional wrestler in 1986 working for David McLane. She competed in his nationally televised professional women's wrestling league, Powerful Women of Wrestling (POWW) as Bambi. In 1988, Bambi joined Continental Wrestling Federation as the valet of Tom Prichard.
In 1990, World Championship Wrestling recognized Ladies Professional Wrestling Association Champion Susan Sexton as the World Women's Champion. Sexton defended the title against Bambi at WCW Clash of the Champions XII "Fall Brawl: Mountain Madness".
Bambi also competed in Ladies Major League Wrestling (LMLW) and the Ladies Professional Wrestling Association (LPWA). At the LPWA Super Ladies Showdown pay-per-view event, Leilani Kai and Judy Martin (The Glamour Girls) defeated Bambi and Malia Hosaka to retain the LPWA Tag Team Championship. She competed in the Women's Pro Wrestling organization in the early 1990s.
From 2000-2001, she wrestled as Selina Majors in David McLane's televised Women of Wrestling (WOW) promotion.
Her praises are sung at www.women-wrestling.org. "Selina Majors is without a doubt one of the major personalities of ladies professional wrestling. For true connoisseurs of the sport, her presence on the pages of his Hall of Fame (as well as in just about any other professional wrestling
Hall of Fame anywhere) does not need any sort of justification. Through her career accomplishments, she has more than earned her place in the history books of not just women's professional wrestling but of the sport of professional wrestling in general. A perpetual face, Selina Majors – also known by the ring name Bambi – has wrestled for quite a number of major organizations during the golden age of ladies professional wrestling in the 80s and early 90s."
Although it was often announced in the ring that she was from Stone Mountain, Georgia research indicates she was actually born in Duluth, Georgia.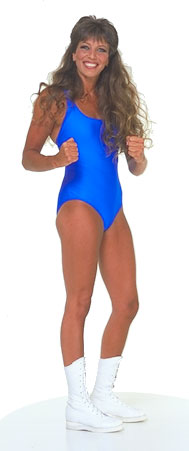 Let's please travel to Bambi's home town.

Duluthga.net expertly explains Duluth is a culturally diverse and vibrant community where families and businesses thrive. The City offers everything to truly capture the spirit of good living. With sidewalks and bikeways that connect all areas of the city, celebrations such as the Barefoot in the Park Fine Arts Festival, Duluth Fall Festival, concerts, dining delights, multiple entertainment and shopping venues, make Duluth an active, prosperous community. With easy access to Atlanta, Duluth offers the best of big-city amenities and small-town ambiance.
There is more exciting news about this idyllic southern town. NewsMax Magazine named Duluth a Top Ten City for Best American Values and BusinessWeek magazine has ranked Duluth a Best Affordable Suburb in Georgia.
Wikipedia adds according to Forbes magazine, Duluth ranks 26th in the nation in America's Best Places to Move.
Duluth grew rapidly in the 1970s and 1980s along with the rest of Gwinnett County. Georgia Governor George Busbee became a resident of Duluth in 1983 after leaving office, moving to the Sweet Bottom Plantation subdivision developed by Scott Hudgens. A major revitalization of the Duluth downtown area was undertaken in the early 21st century. Development along Sugarloaf Parkway has continued with construction of the Gwinnett Arena near the Gwinnett Convention Center.
Duluth is located in the northeastern section of the Atlanta metropolitan area. Approximately 20 mi (32 km) from Downtown Atlanta, the city lies in the west-central section of Gwinnett County, bounded to the north by the world famous Chattahoochee River .
In our circle we feel Bambi accomplished much, entertained even more yet we also have a deep seated feeling she never reached her potential and though all matches appear scripted could have won more championships. She reportedly lost to Madusa Micela at least seven times. Even the Fabulous Moolah, arguably the greatest lady ring pro champion of all time did no go undefeated.
You can research Bambi's videos online and see many of her high energy enjoyable matches. She seemed to defeat the people she was supposed to, yet struggled with the champions.
The origin of the name Selina is Greek meaning moon. Just as the moon reflects light from the sun, it was as though Selina absorbed the crowd's energy and returned it tenfold.
In some ways, Ms. Majors wrestling name, Bambi is very symbolic.
History.vt.edu humorously lays the foundation by stating, Walt Disney's influence is so pervasive in American culture that it often goes unrecognized. It is easy to overlook the obvious. "All the world is watching the United States," proclaimed a bumper sticker, "and all the United States is watching Walt Disney."
The timeless Walt Disney classic based upon the book written by Mr. Felix Salten is reviewed at www.eyrie.org/~eagle/reviews/books/bambi, which spins a fascinating take on the powerful and richly deep tale.
"Bambi is the life story of a roe deer living in a forest all too perilously close to man. It is a talking animal story told from the perspective of the animals: every animal and insect Bambi encounters can speak. However, unlike some talking animal stories, the author treats the animals with a deep dignity and respect and portrays their characteristics with subtlety.
Bambi was, at the time, a controversial film, given that it featured more violence on the screen than one expected in a 1942 animated children's movie. I expect that Disney was trying as best they could to push boundaries, given the constraints of creating a commercially successful, marketable, feel-good story. However, in the process, they ripped the living heart out of the original novel and replaced it with insipid pabulum, clichés, and exactly the sort of simplistic morality that the original magnificently avoided.
If your only knowledge of the story is from the Disney movie, almost everything you know about Bambi is wrong, as are many of the childish associations that popular culture has built around the word. As far as possible, purge your mind of the Disney film, forget that you'd ever heard of characters named Thumper or Flower, bury the word "twitterpated" in the hole in which it belongs, and let me introduce you to one of the finest novels I've read."
Yes FCI audience, as the saying goes, you should read the book.
There is no doubt in our minds there was much more to Selina Edwards as a person, competitor and entertainer than publicly presented. Her athleticism, sex appeal and dynamic pace made her competitions hypnotic.
Bambi in many ways was a very fitting name.
~ ~ ~
Sources: Wikipedia, cagematch.net, women-wrestling.org, prowrestling.wikia.com, duluthga.net, http://www.eyrie.org/~eagle/reviews/books/bambi.html, history.vt.edu, photos thanks to Wikimedia Commons and oocities.org. Thank you to Walt Disney Company for the image use from Wikimedia Commons.