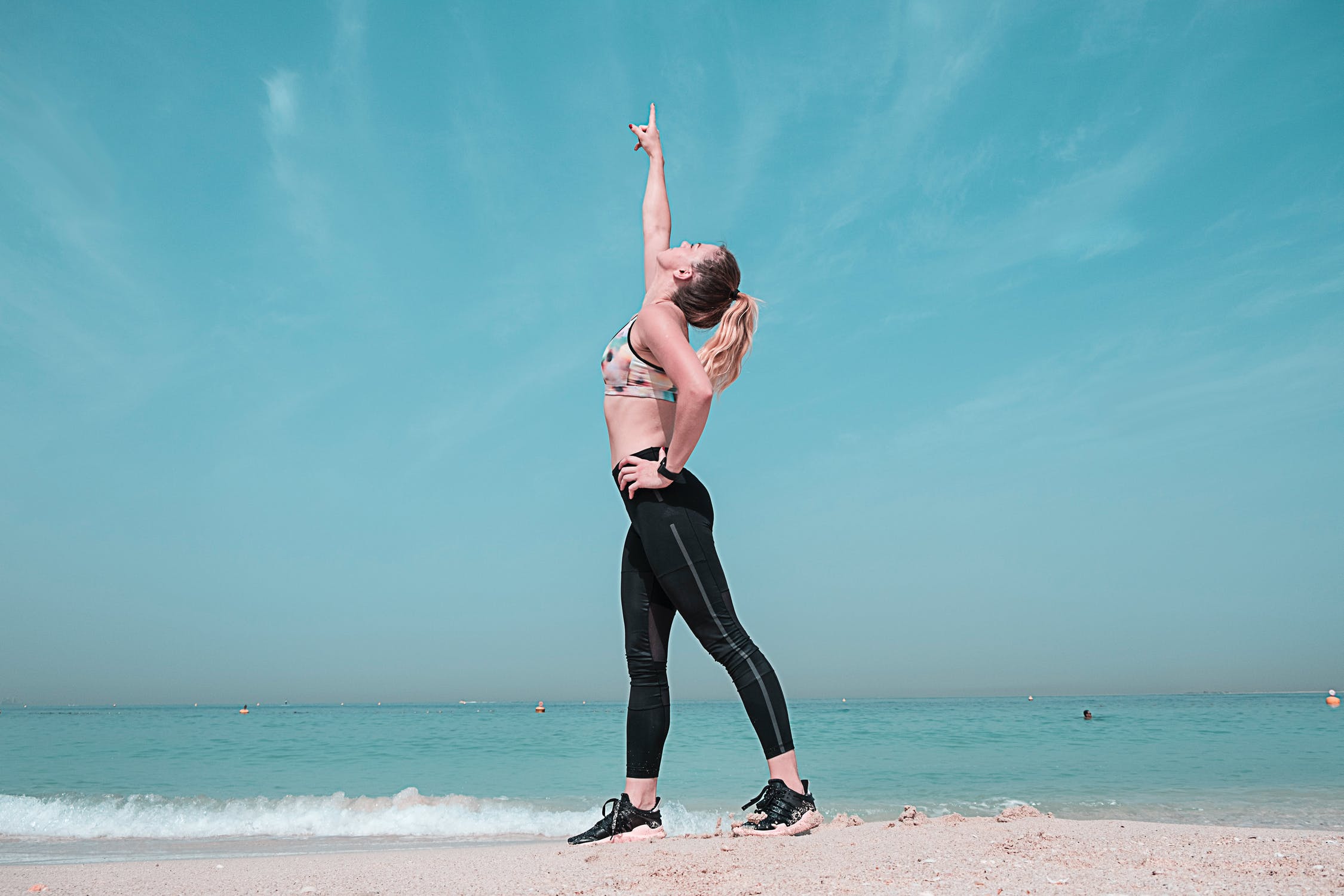 When I first saw Jennie Vaughn wrestling on video at a South Florida wrestling club I thought she forever would be a jobber; a beautiful women who wrestles, tries her best but will always lose. Strange, from the viewpoint of a customer, jobber matches at times are the most entertaining and enjoyable women's wrestling matches.
Jennie would wrestle a sizable number of matches and it pretty much had the same predictable ending. Jennie lost and often pretty handily. Still as you watched her, with her flowing light brown auburn hair, good looks and shapely feminine form, you could tell she had star potential.
As often the case with many private wrestling companies, they began to produce less and less matches and virtually none of Jennie. That was all well and good as far as it goes but I still needed my Jennie Vaughn fix. I would follow her matches as she wrestled in California but in terms of winning the more things change, the more they remain the same, she mostly lost. Give her credit though, her wrestling skills were improving.
When I attended Jackpin's masterpiece women's wrestling convention in San Diego in 2008, for the first time I would meet Jennie's buddy and partner in women's grappling crime, the famous and highly skilled female wrestler, Oregonian Julie Squeeze. I watched silently as Julie stood in the distance on a dark magical Saturday night where we could pay and attend some additional female matches for a mere $20; a bargain price.
The scuttlebutt was that Julie and Jennie were pals and to look for Jennie to surface again in the future. That Saturday night, Julie would wrestle the San Francisco bay area star Grace of Virago fame and Pandora a Chicago native and gymnast who was very sensuous and slightly muscled, to name a few. Julie would later admit privately that was a little winded in her tough match with Grace.
Jennie's stats are very respectable. She is listed at 5ft, 6 inches, weighs approximately 128 pounds and currently resides in Fort Lauderdale, Florida.
The site www.fortlauderdale.gov reports incorporated on March 27, 1911, the City of Fort Lauderdale is situated on the southeast coast of Florida, centrally located between Miami and Palm Beach. Encompassing more than 33 square miles with a population of 170,000, Fort Lauderdale is the largest of Broward County's 31 municipalities and the eighth largest city in Florida. Embraced by the Atlantic Ocean, New River and a myriad of scenic inland waterways, Fort Lauderdale truly lives up to its designation as the "Venice of America."
The City of Fort Lauderdale is named for a Second Seminole War fortification built on the banks of New River in 1838. In that year, Major William Lauderdale led a detachment of Tennessee Volunteers south along the east coast of Florida to capture Seminole agricultural lands and battle the elusive Indian warriors. Altogether, three forts named after Major Lauderdale would be constructed: the first at the fork of New River; the second at Tarpon Bend; and the largest on the beach at the site of Bahia Mar. None of the forts survives today.
This great city was made famous in the 1960's by one of the most memorable and even emotionally moving beach movies of all time entitled "Where The Boys Are."
Wikipedia adds, Where the Boys Are (1960) is an American coming-of-age comedy film, written by George Wells based on the novel of the same name by Glendon Swarthout, about four Midwestern college co-eds who spend spring break in Fort Lauderdale, Florida. The title song "Where the Boys Are" was sung by Connie Francis, who also co-starred in a supporting role. The film was aimed at the teen market, featuring sun, sand and romance. Released in the wintertime, it inspired thousands of additional American college students to head to Fort Lauderdale for their annual
spring break.
Where the Boys Are was one of the first teen films to explore adolescent sexuality and the changing sexual morals and attitudes among American college youth. It won Laurel awards for Best Comedy of the Year and Best Comedy Actress (Paula Prentiss).
An advantageous economic climate is helping the City of Fort Lauderdale establish itself as a world-class international business center and one of the most desirable locations for new, expanding or relocating businesses. Once known strictly as a tourism-based economy, Fort Lauderdale now supports a diverse range of industries, including marine, manufacturing, finance, insurance, real estate, high technology, avionics/aerospace, film and television production.
Fort Lauderdale also offers an outstanding quality of life, highlighted by a semi-tropical climate, rich natural beauty and array of cultural, entertainment and educational amenities. Blessed with over 3,000 hours of sunshine each year and pleasant year-round ocean breezes, world-famous Fort Lauderdale Beach offers premier opportunities for recreation, relaxation and enjoyment.
The picturesque Riverwalk serves as the cornerstone of the City's arts, science, cultural and historic district which features the Broward Center for the Performing Arts, Museum of Discovery and Science, Museum of Art and Old Fort Lauderdale Village and Museum. Las Olas Boulevard has gained international acclaim as Fort Lauderdale's centerpiece of fashion, fine dining and entertainment. In addition, the City's downtown area is home to Broward Community College, Florida Atlantic University, Florida International University, the award-winning Broward County Main Library, federal, county and school district offices.
Thank you fortlauderdale.gov.
At the wrestler's site wb270.com, Jennie says: "I am a 1st degree black belt in tae kwon do-which I trained 7 years, I then did some mui tai & jiu jitsu in addition to wrestling. I've done competitive male/female & female/female wrestling.
You can imagine how excited I was when I heard Jennie was going to be at The 2013 Female Wrestling Expo that was held in New York City. There, her match against Minxy Li is now becoming legend. I purchased the match and while I won't give the ending away, Jennie Vaughan has come a long way.
Previously she liked to talk a little trash, was energetic and uncompromising but now that her martial arts skills have improved she will challenge a competitor to stand up and fight!
Jenny continues to search out and wrestle some of the best competitors in the women's submission wrestling world. Time changes everything. Our little Jennie has grown up. One thing that hasn't changed…….
Jenny Vaughn has marque power.
~ ~ ~
Sources: Brainyquote.com, fciwomenswrestling.com, Female Competition International, Femwin.com, wb270.com, Wikipedia, fortlauderdale.gov. Photos courtesy Wikimedia Commons, Modelmayhem.com