Megan Anderson, Big Time MMA Player, Standing Tall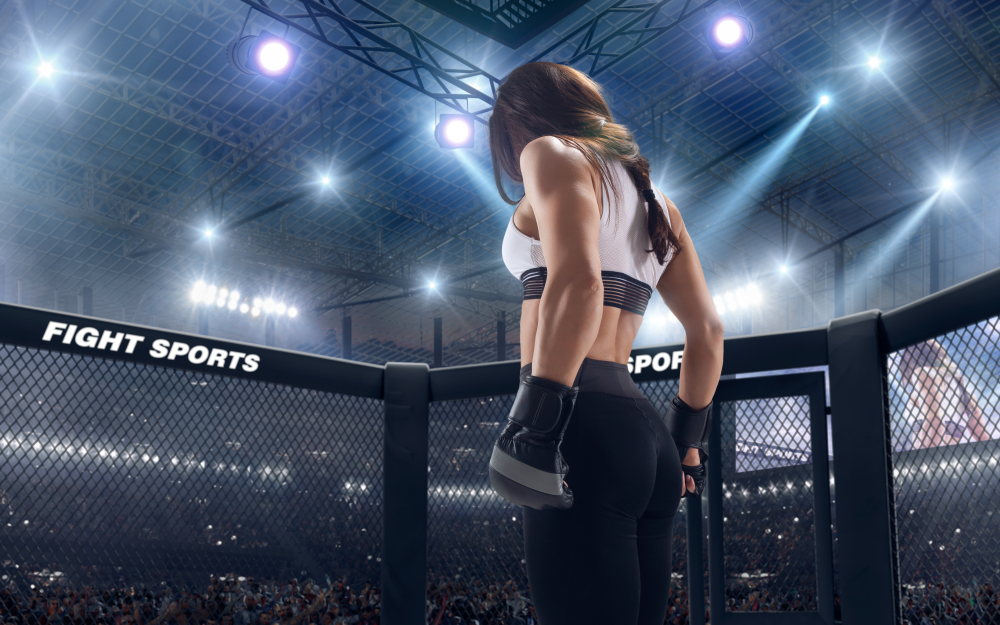 April 30, 2021,
Fear can be a major factor in sizing someone up and forming an opinion about them before you even meet them or really know anything about them.
Australian MMA star Megan Anderson stands at 6 foot and sports lots of tattoos.
She looks a little scary.
She's gorgeous, so you might want to meet her, just not in a dark alley or inside of a locked MMA cage.
Especially when there is prize money at stake.
You're really happy that she is going to fight someone else and not you.
It is very easy to form an opinion about Megan before really knowing anything about her. Scary looking people can do that to you. She's scary beautiful.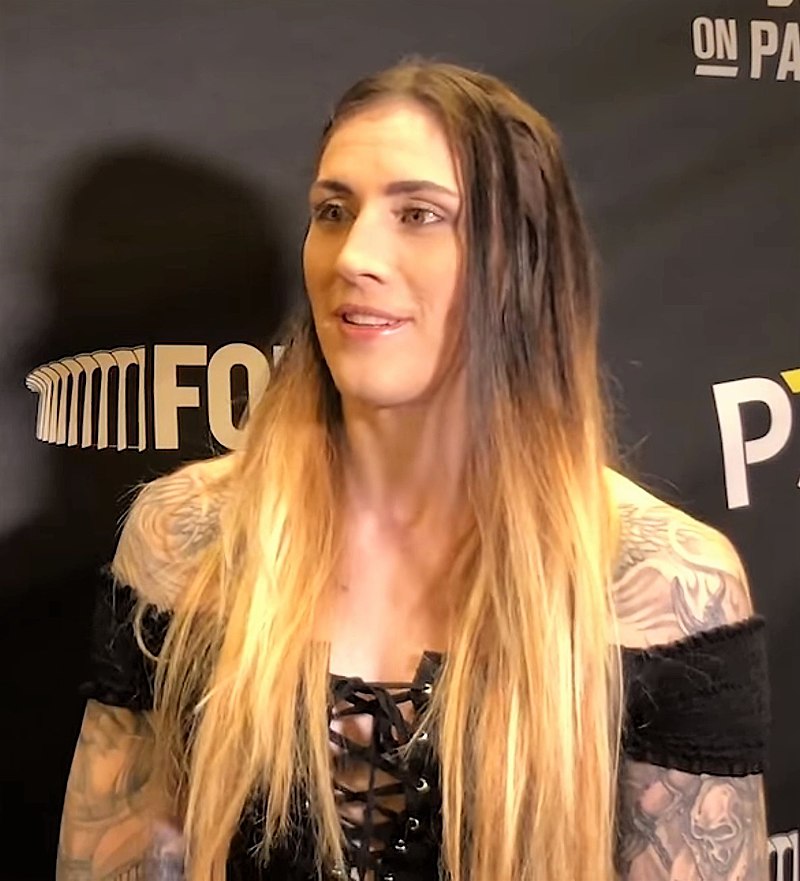 You could form an opinion about that too. We sense many have.
So imagine our surprise when we had a chance to review her portrait video and found out that she was very different than our perceptions. https://www.youtube.com/watch?v=TNBWL90XNQI
In most ways. Not all.
She makes it clear that she does enjoy violence. She loves it when someone begins to give up. She can feel it. Physically hurting someone else in a legal manner is fantastic.
Interesting perspective.
That, we suspected all along, even if it's hard for someone to come out and say it. Megan (pronounced Mee-gan) tends to be very forthcoming.
In terms of her story, Megan emphasizes that you have to start from the beginning. Her MMA story is not typical. She started her career at 23, which is very late by other MMA female warrior standards.
She not only has evolved into a Martial Artist but also a Fighter as well. You need to go into the cage, beat the crap out of your opponent and get the job done.
That is the mind of a fighter.
Her victories have gotten her addicted to the bright lights and fan support. Let's face it. Who wouldn't want to feel the adoration and love?
Megan recently fought in the Ultimate Fighting Championship and is the former Invicta FC Featherweight champion, the women's division.
Our sexy Australian star was born and raised in Gold Coast, Australia.
Where did she go to school? You probably would never guess. She attended All Saints Anglican School throughout her upbringing and moved to Canberra at the beginning of 2008 to join the Australian Army upon graduation from high school.
Have you ever been to the Gold Coast of Australia? If not, what is it like? First the basics.
From a relaxed and spiritually reflective angle, a metropolis that seems to rise up from the ocean floor.
The Gold Coast is a coastal city in the Australian state of Queensland, approximately 41 miles south-southeast of the state capital Brisbane and immediately north of the border with New South Wales.
With a census-estimated 2016 population of 569,997, the Gold Coast is the sixth-largest city in Australia, making it the largest non-capital city, and Queensland's second-largest city.
The Gold Coast region remained largely uninhabited until 1823 when explorer John Oxley landed at Mermaid Beach.
After the establishment of the Surfers Paradise Hotel in the late 1920s, the Gold Coast region grew significantly.
Today, the Gold Coast is a major tourist destination with its sunny subtropical climate and has become widely known for its surfing beaches, high-rise dominated skyline, theme parks, nightlife, and rainforest hinterland.
Why don't we have the locals speak to us about that? At destinationgoldcoast.com they smile, "The attractions of the Gold Coast bring smiles to people of all ages and stages. With exhilarating rides, exotic animals and endless waterslides to help you cool off on hot summer days, your Gold Coast holiday offers a full spectrum of interactive entertainment – from dazzling big budget Gold Coast theme parks to small, hilariously kitsch museums."
We have researched and viewed many regions of the world and we have to say that the Gold Coast looks incredible. Unbelievable. The sandy beaches, the natural wild life while you swim in gorgeous blue waters, the tropical mountains, the magnificent upscale high storied hotels with paradisiac views, the myriads of fine dining, the hiking and bike riding trails, the night life and so much more.
What a place to grow up.
And yet, Megan chose to move and live in Kansas City. Why?
With all due respect to Kansas City, it is not the Gold Coast.
Megan has a right to her decisions and we respect that too. Her decision making is intriguing and seems to be symbolic of her career.
She has a tall and powerful body, she loves violence and yet as we observe her MMA career, while we wouldn't say that she was struggling, we could surmise that her career has been inconsistent. We also feel that she has underachieved, even with the best intentions.
As of this August 5, 2019 writing, her record is 9-4 which is very good but she has lost her last 2 out of 3. She doesn't seem to be ascending nor have a passionate plan.
We watched her loss to Felicia Spencer, who previous to the fight, we thought Megan would defeat and she even predicted that publicly herself but to our surprise, Felicia easily defeated her on superior technique.
It wasn't due to stamina, punching or kicking power. Felicia simply had superior strategy.
Look how another source described it. "Anderson faced promotional newcomer Felicia Spencer on May 18, 2019 at UFC Fight Night 152. She lost the fight via submission in the first round."
The first round? Really? When you stated earlier that Felicia would learn that fighting in the UFC is different from where she had come from and that Megan was going to show her that.
Really indeed.
What is Megan's strategy to get to the top of the UFC or is she content to be the fighter who gave a sliding but super talented Holly Holm a good scrap?
We hope she doesn't see that as the pinnacle of her UFC career.
No insults here. This is actually a compliment because looking at her stealth body and examining her history of violence and height advantage, why shouldn't we expect more?
Her region of origin, Australia's mind blowing Gold Coast is impressive.
Listening to Megan speak, as a person, she is down to earth, forthcoming and very impressive.
Her career as an MMA Fighter is not so impressive from someone we know could do more.
If she really wants to coast to UFC gold, Megan had better come up with a much better plan and strategy.
And soon.
Time is always running out.
She will get another chance soon. The industry site mmamania.com states, "Two of the best female featherweight strikers will collide at UFC 243 on Oct. 5 live on ESPN+ PPV from inside Marvel Stadium in Melbourne, Australia, as former Invicta FC champion Megan Anderson returns to action against Octagon newcomer Zarah Fairn dos Santos, per a recent report by MMA Junkie."
Sounds like a fight to look forward to. Ages 29 and 32 for Megan and Zarah. In MMA years, that's up there. In terms up competing at the top, is this a make it or break fight?
To update, On Saturday October 5, 2019, Megan took out Zarah in the first round in a decisive victory. It brought tears of joy to our rising star.
In February of 2020, Megan followed up with another impressive outing against Norma Dumont Viana, in which she smashed her flush on the face and knocked her down before the fight was stopped.
Which now placed Megan in the position for the fight of her life against the super star champion Amanda Nunes.
Our feelings before the fight was we couldn't see anyway that Megan was going to defeat Amanda. The skillsets were just too far apart. Having said that, as we have stated at FCI over and over, life is about your windows of opportunities and you have to swiftly climb through those windows before they close.
Good for Megan to make the most of her opportunities to even meet Amanda on the world's greatest stage.
In March of 2021, Megan would easily lose the fight, as expected, and actions have consequences. The title fight was the last fight of her prevailing six-fight contract and UFC decided not to renew it, making her a very disappointed free agent.
As reported by mmajunkie.usatoday.com, "Despite challenging for the UFC women's featherweight title at this past weekend's UFC 259 event, Megan Anderson is no longer under contract with the promotion."
They added that Megan is going to take some time to contemplate her future.
We suspect no major predictions this time from Megan.
Hopefully she will spend that time on strategy, preparation and developing a better fight plan.
We can make a prediction.
Watching Megan Anderson's future career will be one of our top priorities.
~ ~ ~
OPENING PHOTO femcompetitor.com, grapplingstars.com fciwomenswrestling.com article, Editorial-photo-credit-Artur-Didyk-Shutterstock
https://en.wikipedia.org/wiki/Gold_Coast,_Queensland
https://www.destinationgoldcoast.com/
https://www.instagram.com/megana_mma/?hl=en
https://www.tapology.com/fightcenter/fighters/58669-megan-anderson
https://www.mmamania.com/2019/7/27/8931844/report-megan-anderson-zarah-fairn-dos-santos-at-ufc-243-melbourne-whittaker-adesanya-mma-espn
https://mmajunkie.usatoday.com/2021/03/megan-anderson-no-longer-under-ufc-contract
https://www.fcielitecompetitor.com/
https://fciwomenswrestling.com/