Lessja Tough Euro Wrestler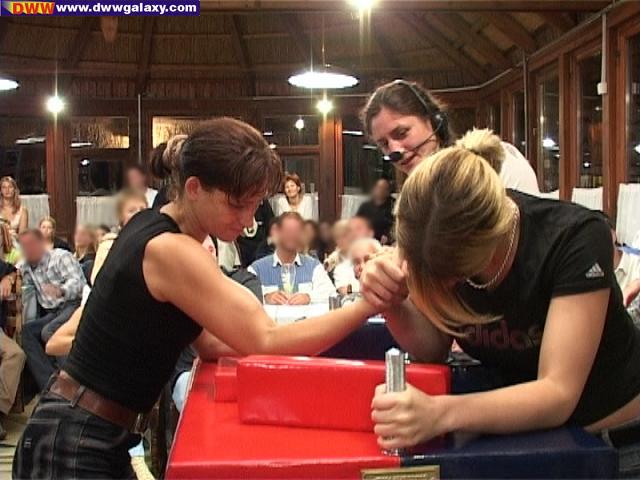 James Douglas "Jim" Morrison was an American singer, songwriter and poet best remembered as the lead singer of The Doors.
Elektra Records signed the Doors in 1966, and in January 1967 the band released its self-titled debut album.
The Doors' first single, "Break on Through (To the Other Side)," achieved only modest success and it was their second single, "Light My Fire," which catapulted the band to the forefront of the rock and roll world, reaching No. 1 on the Billboard Hot 100 Singles Chart in June. The Doors, and Morrison especially, became infamous later that year when they performed the song live on The Ed Sullivan Show. Because of its obvious drug reference, Morrison had agreed not to sing the lyric "girl we couldn't get much higher" on the air, but when the cameras rolled he went ahead and sang it anyway – cementing his status as rock and roll's new rebel hero. "Light My Fire" remains The Doors' most popular song, featuring prominently on virtually every major list of the greatest rock songs ever recorded.
There is a line of thought the human condition impels many to be infatuated with violence.
When you slide a first glance at DWW's gorgeous girl next door looking Black Sea Amazon fighter Lessja, you can't help but wonder, what is a great looking fresh faced girl doing putting on boxing gloves and battering another woman into submission while trying not to get smashed herself?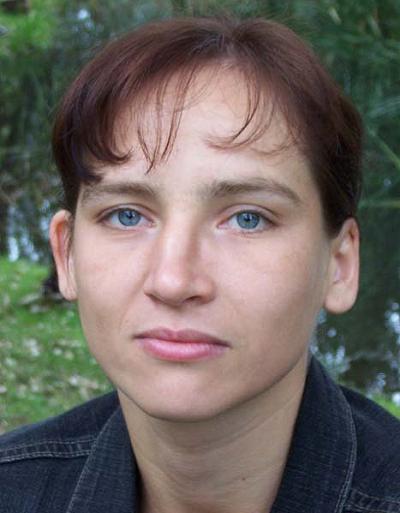 What drives this?
Is she obsessed with violence and pain, both inflicting and receiving?
Can we let her speak for herself?
When it comes to her combat strengths she says her strength is "both physical and mental fitness – never submit."
Her DWW boxing and wrestling record speaks to that big time.
Her video matches speak to brutal force, relentlessness, power, striking precision and the ability to absorb substantial pain.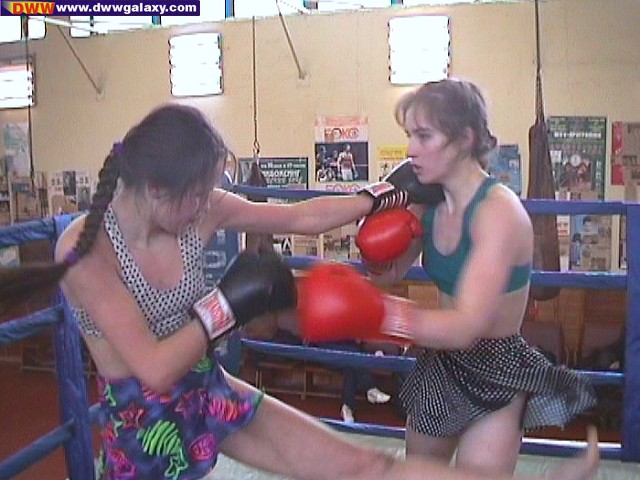 The reviewers are cringing with excitement. "This is one of the best BSA fights ever. Don't miss it. There are two of the world best fighters in an incredible and merciless fight to the finish. In the end, both brave female fighters are completely done and wiped out, even the proud winner is almost unable to stand up and it looks like as if the winner was even closer for falling unconscious then the loser had been. There's a lot of respect we have to show to both these brave women for this awesome fight. That is without any doubts one of the best female fights in female fighting history." Her match against Svetlana was a classic.
She has more accolades coming. This time against Rada.
"This is a BSA fight from our 1999 summer event between two of the best BSA fighters of all time. Rada was an Olympic Style Wrestling champion and she was the better woman on the ground level while Lessja was a strong and aggressive boxer who was the better woman in the standing position. Rada always tried to throw Lessja to the canvas while Lessja straight on tried to knock her out. However, Lessja is a strong woman and even a skilled freestyle wrestler like Rada is finding herself in huge trouble if a very strong and athletic woman like Lessja applies scissors and other submission holds."
This is an intriguing description because when you view Lessja's matches on video, she clearly is exceptional at wrestling and fighting from the ground level position.
Sporting green trunks and a red top, Lessja faced the always tough Galina and received a bloody nose for her efforts but kept going. It was a match where she would have been better off contending from the ground. Against Tatyana in front of a screaming crowd she was wise enough to keep Tatyana on the ground and achieved success as a result. Her match against Sveta proved that keeping her opponent on the ground worked to her advantage as well.
What amazed me about Lessja's career is that she faced competitors from around the globe including a rock star from Israel named Addi who wanted to change the rules so that match was more brutal.
She faced all kinds of personalities including Galina. The reviewer smiles, "The jokes and bubbles of Galina's personality hide the fact that she is a real fighter and afraid of nothing. Lessja comes from a rival town, and is determined to take away Galina's local supremacy."
This returns us to the subject of humanity's lust for violence, a subject that could be written about endlessly.
A slice of the question I ask myself is that if this were a subject about males competing violently, would we even be talking about this, as though it's accepted but when women like Lessja amp up the electricity the question becomes why is a good girl like her in a brutal place like this?
This subject of women and increasing violence came to the fore in a sport where no one seems to pay attention until things got violent.
In November of 2009, the New York Times reported, "Fairly or unfairly, women's college soccer usually draws almost zero public attention. It is probably no exaggeration to say that most games produce more goals than news accounts.
But the sport has gained viral attention as the violent play of a University of New Mexico defender, Elizabeth Lambert, has become an ignominious sensation on television, the Internet and talk radio.
Video of the incident has spurred a national debate about sportsmanship, gender roles, double standards regarding aggressiveness and news media coverage and the sexualized portrayal of female athletes.
Lambert, 20, has been suspended indefinitely by New Mexico after she engaged in shoving, punching, tripping and yanking an opponent down by the ponytail last Thursday in a 1-0 loss to Brigham Young."
This incident created national headlines and created a firestorm of controversy and discussion.
Anson Dorrance, who has coached the North Carolina women's soccer team to 20 national championships, said Tuesday that the vast majority of coaches and players "would never endorse that kind of behavior" demonstrated by Lambert. But he lamented that "the only way we seem to make the news is when something like this happens."
Several recent incidents of aggressive behavior by female athletes have been highly publicized, including Serena Williams's verbal tirade at the 2009 United States Open and a 2008 fight at a W.N.B.A. game involving Candace Parker of the Los Angeles Sparks.
Regarding Ms. Lambert's behavior on the soccer field, the interesting site jezebel.com shares, "Elizabeth Lambert was suspended from soccer earlier this month after video of her assaulting another player made national news. But in an interview with the Times, Lambert says it wouldn't have been such a big deal if she were male."
Ms. Lambert passionately continues, "I definitely feel because I am a female it did bring about a lot more attention than if a male were to do it," Lambert said. "It's more expected for men to go out there and be rough. The female, we're still looked at as, Oh, we kick the ball around and score a goal. But it's not. We train very hard to reach the highest level we can get to. The physical aspect has maybe increased over the years. I'm not saying it's for the bad or it's been too overly aggressive. It's a game. Sports are physical."
Okay Lessja, look at the discussion you inspired.
Lessja was an inspiration on the wrestling mats where she mostly boxed as well. Life is about choices and options and there could be an argument that if women want to engage in sports aggression, they should have the right to do so just like a male.
Apparently Lessja agrees.
~ ~ ~
Some may find other women's wrestling sites erotic in nature. If you are offended by depictions of women wrestling in erotic situations, please exercise caution in visiting women's wrestling sites.
Femcompetitor.com subscribes to fciwomenswrestling.com news source, no affiliation.
Sources: brainyquote.com, Wikipedia, fciwomenswrestling.com, fciwomenswrestling2.com, FCI Elite Competitor, femcompetitor.com, WB270.com, dwwgalaxy.com, photos thank you Wikimedia Commons.
http://www.nytimes.com/2009/11/11/sports/soccer/11violence.html?_r=0
http://time.com/2921491/hope-solo-women-violence/
http://jezebel.com/5407640/violence-in-sports-suspended-soccer-player-speaks-out